UK Sportsperson visa for Canadian citizens
The UK Sportsperson Visa is for an elite sportsperson or qualified coach who is recognised as being at the highest level of their profession by a sports governing body. This visa category allows top level sportspersons to come to the UK to further develop their sport, provided they meet certain requirements.
If you would like further immigration advice and support for your application for the UK Sportsperson Visa, contact Total Law for assistance with your application. Speak to one of our expert immigration advisers today. Call +1 844 290 6312 or use the online contact form to get in touch.
What is the UK Sportsperson Visa?
The UK Sportsperson Visa is a type of UK visa that allows entry clearance for a qualified elite sportsperson or qualified coach, or in certain circumstances a sports broadcaster for a media organization or television news station. Applicants must have a qualifying job offer and successfully complete the visa application process in order to travel abroad under this visa.
On the UK Sportsperson Visa you will be able to exercise the following benefits:
Play your sport for your national team in the UK, compete in competitions, and fill temporary related roles such as sports broadcaster
Work for your sponsoring employer in the job listed on your Certificate of Sponsorship
Work a second job up to 20 hours per week in some circumstances
Do voluntary or unpaid work
Study, as long as it does not interfere with the job you are being sponsored for
Freely travel abroad and return to the UK during the time your visa is valid
Bring your immediate family including a spouse or children under the age of 18 with you to the UK as dependents, provided they meet eligibility requirements
On the UK Sportsperson Visa, you generally cannot receive public funds from the UK government, start your own business, or apply for a second job prior to beginning work for your sponsoring employer. If you intended on doing any of these activities while in the UK, you may need to apply for a different type of visa.
"I'm very happy with the standard of training received on the OISC Level 1 course, i passed my exam. Thank you!"
"My application was approved and a huge weight has been lifted from our shoulders this year "
"We used this service for the spouse visa extension application to assure that all the information was valid and correct."
Eligibility
The first step in the process of applying for the UK Sportsperson Visa is to receive a Certificate of Sponsorship from the employer who will sponsor you in the UK. You will need the reference number from this certificate in order to fill out the application for the visa. The employer must hold a current and valid license in the UK that allows them to employ you on the UK Sportsperson Visa. They must be able to prove to immigration services that they have an authentic need to bring overseas nationals into the United Kingdom under the sportsperson worker category.
Then, you will need to show that you have enough maintenance funds to support yourself while in the UK. The amount of funds you will need to provide evidence for will depend on your personal situation, such as how many dependents may be joining you, and the length of time that you will be staying in the United Kingdom.
You need to show that you make a significant contribution to the development of your sport, such as through international recognition or accomplishment. You must be 16 years or older to apply for this type of visa.
Each sport has its own Governing Body Endorsement criteria. You will need to obtain an endorsement for your sport from the governing body and complete your visa application within three months of obtaining your Certificate of Sponsorship.
Required Documents
You will be required to provide a number of supporting documents when applying for your visa. For documents that are not originally in English, you will need to provide a certified translated copy. These documents include:
Certificate of Sponsorship and reference number provided by your employer
Evidence of maintenance funds, personal savings to support yourself during your time in the UK. This can include bank statements or your Certificate of Sponsorship if your employer confirms they will support you
Valid passport or other identifying documents
Expired passports or other documents that show your travel history
A letter of endorsement from your sport's governing body
You may be asked to provide additional documentation depending on your circumstances.
How To Apply
You can complete the application form online from outside the UK for the Sportsperson visa. If your dependents are applying with you they will need to submit separate applications. You will be asked to prove your identity by scanning your identifying documents and you may need to attend a visa application centre appointment to have your biometric information (fingerprints and photograph) taken for your biometric residence permit.
Once you begin the online application form you will be able to save it and come back to it later if you need time to finish it. Once you submit the application along with your supporting documents and fees, you will be unable to further edit the application. It is important to make sure that you thoroughly complete the application prior to submission. In the event that you need to cancel your application after you have submitted it, the application fee will be nonrefundable, unless the UK Visas and Immigration office has not yet begun to process your application.
Once your application form and supporting documents have been submitted, you will typically receive a decision on your visa within three weeks. During this time if you receive a request for additional documentation, it is important to respond within the timeline given to avoid delays in your visa decision.
How Long You Can Stay In The UK
If your Sportsperson Visa is approved, you will be able to travel to the United Kingdom and come and go freely.
Your visa will be valid for a maximum of three years. If you are eligible, you can go through the application process to extend your pre-existing visa.
Path to Settlement
After you have been in the UK for five years on the UK Sports Visa, you may be able to apply to settle permanently if you meet certain requirements set by the UK government. One is that your gross annual salary must be a minimum of £35,800 per year. You must also not have left the UK for more than 180 days within the 12 month period before you apply. You will need to complete the application process before your current visa expires.
Costs and Fees
You and each dependent applying will need to pay the following fees:
Visa application fee (from £244 – £704 depending on your situation)
Biometric Information fees
Immigration health surcharge – typically £624 per year
Maintain enough personal savings in your bank account to meet eligibility requirements for the visa
Application fees vary depending on how long you want to stay in the UK. If you are staying in the UK for less than 12 months, the fee is £244 per person. If you are staying in the UK for 12 months or more, the fee will depend on the following conditions:
If you are applying outside the UK – £610 per person
If you are applying inside the UK to extend or switch visas – £704 per person
You may also incur additional costs and fees from third parties such as translators when obtaining required documentation.
Additional Fees For Dependents
There will be additional fees for dependents who are applying with you.
Each dependent applicant will need to pay an additional application fee as well as provide evidence of maintenance funds to support themselves while they are in the United Kingdom.
The additional maintenance funds necessary range from £200 – £315 depending on the number and type of dependent who is applying. These additional funds can be shown in your bank account statement or through separate bank statements for each family member.
How can Total Law help?
Applying for a Sportsperson visa can seem like a cumbersome process. Along with moving to a new country, via applicants have to consider a wide range of factors and costs involved.
Here at Total Law we understand that it may seem overwhelming, but our main aim is to make the process as smooth-running as possible for you. We can assist you in writing your application, submitting your documents and even following up with you if you require a visa extension.
Speak to one of our expert immigration advisers today. Call +1 844 290 6312 or use the online contact form to get in touch.
Advice Package
Comprehensive immigration advice tailored to your circumstances and goals.
Application Package
Designed to make your visa application as smooth and stress-free as possible.

Fast Track Package
Premium application service that ensures your visa application is submitted to meet your deadline.
Appeal Package
Ensure you have the greatest chance of a successful appeal. We will represent you in any case.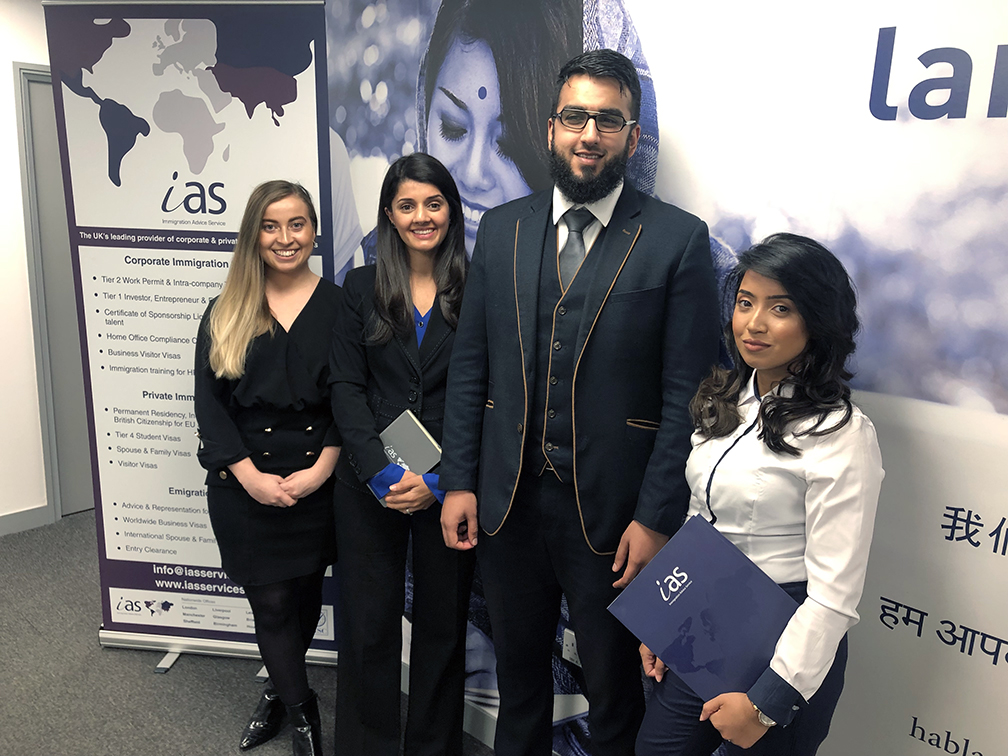 The Advice Package
During this untimed Advice Session with our professional immigration lawyers in London, you will receive our comprehensive advice, completely tailored to your needs and your situation.
Request the Advice Package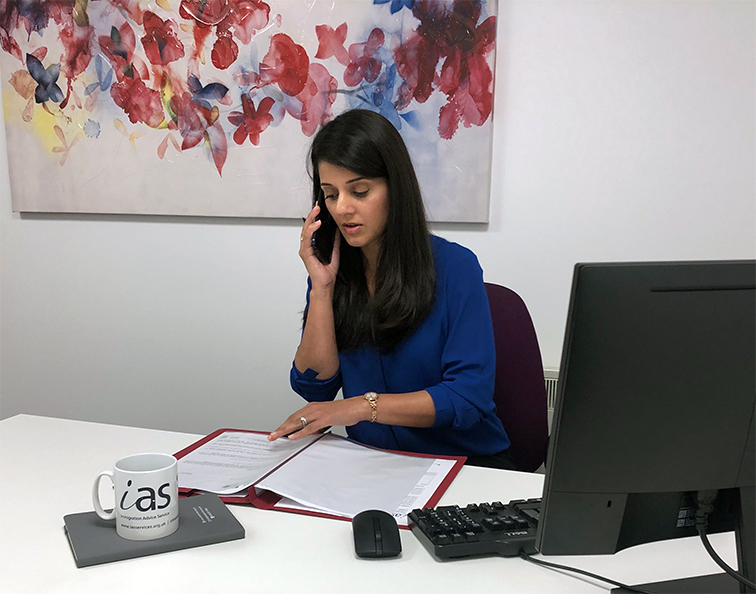 The Application Package
With our Application Package, your dedicated immigration lawyer will advise you on your application process and eligibility. Your caseworker will then complete and submit your forms to the Home Office on your behalf.
Request the Application Package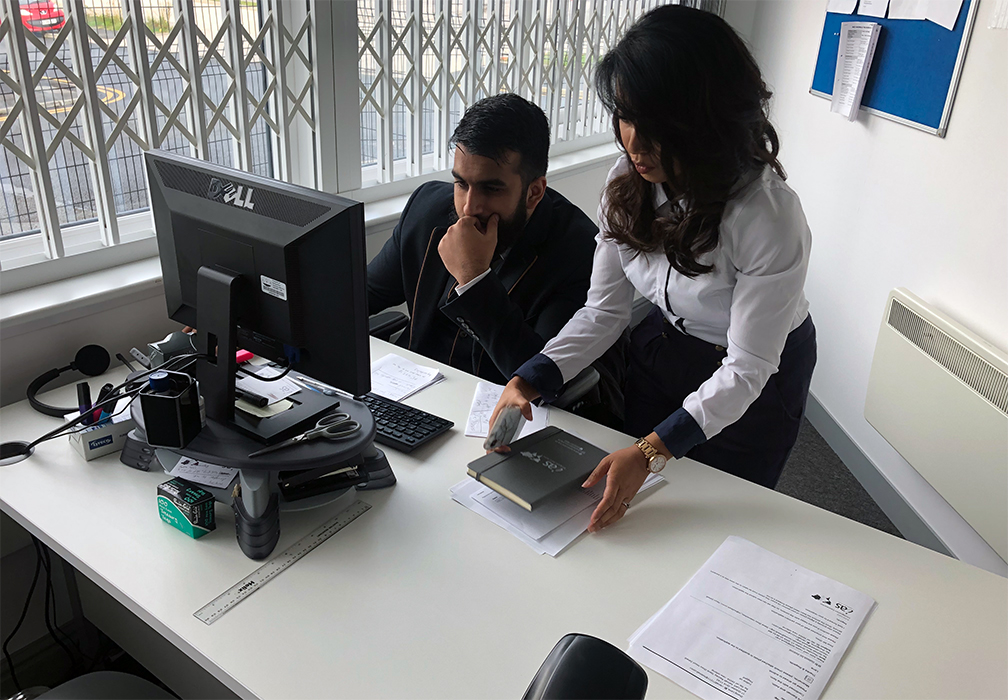 The Fast Track Package
Our Fast-Track Application Package is a premium service for those who need to submit their application in time with their deadlines. Your case will become a top priority for our lawyers and you will benefit from our highest-quality services.
Request the Fast Track Package
The Appeal Package
By choosing our Appeal Package, you can rely on our lawyers' legal knowledge and experience to ensure you have the highest chance of a successful appeal. We will also fully represent you in any hearings/tribunals.
Request the Appeal Package
Related pages for your continued reading.
Frequently Asked Questions
Yes, you may apply to extend your Sportsperson Visa before your current visa expires. You must have your endorsement from your sport's governing body renewed and obtain a new Certificate of Sponsorship. You can apply to extend your stay in the UK for up to three years at a time. From within the UK, you will typically receive a decision on your visa extension within 8 weeks of applying.
Yes, you can apply to switch to the Sportsperson Visa from another type of visa. If you have any dependent family members with you they will need to apply to switch their visas separately. You must meet the eligibility requirements in order to switch and pay all associated fees.
If you plan to switch to this visa from a Student visa, you must ensure that you've completed the course you were sponsored to study on your Student visa, or, the start date of your job is after the completion date of your course, or you've been studying for a PhD for at least 24 months.
Yes, your family including a spouse or children under the age of 18 can join you in the United Kingdom as your dependents as long as they are eligible. They will need to apply as your dependents and show evidence of additional maintenance funds.
Yes, while on the UK Sportsperson Visa you can apply to take a second job as a temporary worker for up to 20 hours per week provided you meet the conditions. Your second job must either be in the same profession as your first job, or be on the skilled worker shortage occupation list. You can also choose to do unpaid or voluntary work.