Intending Organ Donors Visa
If you need to travel to Canada to donate an organ to a Canadian citizen or permanent resident, you may be eligible for an Intending Organ Donors visa.
Get in touch with one of our trusted legal advisers today for more information about this Canadian visa or assistance with getting one. Call us at +1 844 290 6312 or contact us online today.
What is the Intending Organ Donors Visa?
The Canada Intending Organ Donors visa is a visa for potential organ donors who wish to come to Canada to donate an organ to a Canadian citizen or permanent resident in need of medical assistance.
It is a type of temporary resident visa (TRV). With this visa, you would be allowed to visit Canada for a specified period of time up to 6 months (you will be notified of the length of time you will be allowed to stay in Canada after your visa is approved).
You would also have to comply with the normal requirements and restrictions of a TRV, as well as satisfy the specific requirements of the Intending Organ Donors Visa.
"I'm very happy with the standard of training received on the OISC Level 1 course, i passed my exam. Thank you!"
"My application was approved and a huge weight has been lifted from our shoulders this year "
"We used this service for the spouse visa extension application to assure that all the information was valid and correct."
What Are the Eligibility Requirements for an Intending Organ Donors Visa?
There are a few different eligibility criteria that you will need to fulfil to obtain an Intending Organ Donors Visa.
You must:
Comply with the normal eligibility requirements for a temporary resident visa
Have proof that the organ you intend to donate is medically compatible between yourself and the Canadian resident who is the recipient
Have proof that the medical costs and all costs associated with the organ donation are covered by the recipient's provincial/territorial health insurance or through specific provincial/territorial health funding

This includes transportation to and from Canada, living expenses while in Canada, and evidence of private medical health coverage to cover health issues unrelated to the organ transplant.

Have proof that there is no transaction, sale or unlawful exchange involved in the donation process
If you need additional assistance in determining your eligibility for this visa type, Total Law's specialist immigration lawyers can help. Reach out to us to arrange a one-to-one advice session with one of our advisors on +1 844 290 6312, or contact us online today.
How Can I Demonstrate Medical Compatibility for the Organ Donation?
One of the criteria for issuing an Intending Organ Donors visa is to prove that there is legitimate medical compatibility between yourself and the recipient.
This is to help establish that the reason for your trip to Canada, which is to donate an organ, is valid and plausible.
In order to prove this to Immigration, Refugees and Citizenship Canada (IRCC), you will need to provide a letter from a Canadian transplant specialist affiliated with a recognized transplant centre.
The specialist or centre should be displayed on the letterhead of the letter itself and should confirm the following details:
That there is a recipient identified for the organ being donated
That you are medically compatible as the potential donor, as determined by medical tests
That the transplant centre will undertake the transplant surgery and your medical treatment and recovery
That your medical assessment, surgery, health care and hospital stay costs related to the donation are covered under the relevant provincial/territorial health insurance of the organ recipient to ensure that satisfactory financial arrangements have been made.
In addition, you should also be prepared for the likelihood of further medical testing once you arrive in Canada on the Canadian organ donor visa.
You may be refused entry into Canada if you don't have a letter that contains all of the relevant details listed above. This is because, without this letter, visa officers may not be certain that an actual human organ donation may occur, which means that your Canada organ donors visa eligibility would be questioned.
How Can I Demonstrate That a Sale is Not Being Transacted?
Another criterion for being issued an Intending Organ Donors visa is that the visa officer must be convinced that there will be no sale, transaction, or unlawful exchange involved in the living organ donation process. This will consider the financial and contextual cues of both the donor and the recipient of the organ transplants.
In this context, 'sale' may mean the exchange of human organs for non-financial benefit as well as for money.
This criterion is in place to identify and eradicate the possibility of exploitation or organ trafficking.
In order to satisfy the visa officer that a sale is not being transacted, the organ donor will use the following criteria to assess and evaluate the legitimacy of the organ donation:
Whether or not you and the recipient are related to each other
The financial and social situations of both you and the recipient
Your own understanding of the medical risks and overall health impact of the surgery
The circumstances under which you were identified as a potential organ donor
Local social context (such as if there are existing suspicions of illegal organ donations occurring in the area)
Whether you have received or expect to receive a benefit (financial or other) as a direct result of the organ donation
Your own level of commitment to the donation (for example, if there are any indicators that you are undecided and may choose not to make the organ donation once in Canada)
The visa officer will use their own discretion as part of the assessment of bona fides (or your own honesty and integrity when presenting evidence and information) in deciding whether or not to issue the intending organ donor visa.
How Can I Apply for the Canadian Intending Organ Donors Visa?
The application process for an Intending Organ Donors visa is largely the same as applying for a normal temporary resident visa (TRV).
To apply for the Intending Organ Donor Visa, you will first have to determine your eligibility for it as outlined above.
You will then have to fill in the application form for a TRV online, ensuring that you specify that the reason for your visit is because you are donating an organ.
Alternatively, you may apply for a TRV on paper through your nearest visa application center.
You will also need to include the necessary supporting documents with your application, including those that prove you meet the specific eligibility criteria for an Intending Organ Donors Visa.
These may include documents outlining your own financial status, providing proof that the recipient has Canadian citizenship or is a permanent resident of Canada, and proof that there is adequate medical care back in your home country so that the visa officer will not suspect that you will overstay your visa in Canada.
What Are the Fees and Processing Times for the Intending Organ Donors Visa?
The Intending Organ Donors visa costs CAN$100 to obtain.
There may also be an additional fee of CAN$85 if you need to give your biometrics as part of your application.
The processing times for an Intending Organ Donors visa may take anything from a week to several months. However, this may vary depending on how busy the service currently is, and where you're applying from.
You can check time estimates using the application processing time checker tool on the Canadian government website.
How Can Total Law Help?
If you intend to travel to Canada to donate an organ to a Canadian citizen or permanent resident, it will be essential that you're able to secure a visa to travel safely and legally.
Total Law can help. We are expert immigration lawyers who can assist you in obtaining visas, permits and permissions to enter Canada for any reason. If you require assistance in determining your eligibility for an Intending Organ Donors visa, putting together relevant supporting documents, or proving that your reasons for visiting Canada are legitimate, we can help.
We can also help you to navigate the complex Canadian immigration system if you need to travel to Canada for any other reason, such as if you need to apply for a standard visitor visa or a work permit.
For more information about our services and how we can help you get an Intending Organ Donor visa, get in touch with us today at +1 844 290 6312 or contact us online today.
Advice Package
Comprehensive immigration advice tailored to your circumstances and goals.
Application Package
Designed to make your visa application as smooth and stress-free as possible.

Fast Track Package
Premium application service that ensures your visa application is submitted to meet your deadline.
Appeal Package
Ensure you have the greatest chance of a successful appeal. We will represent you in any case.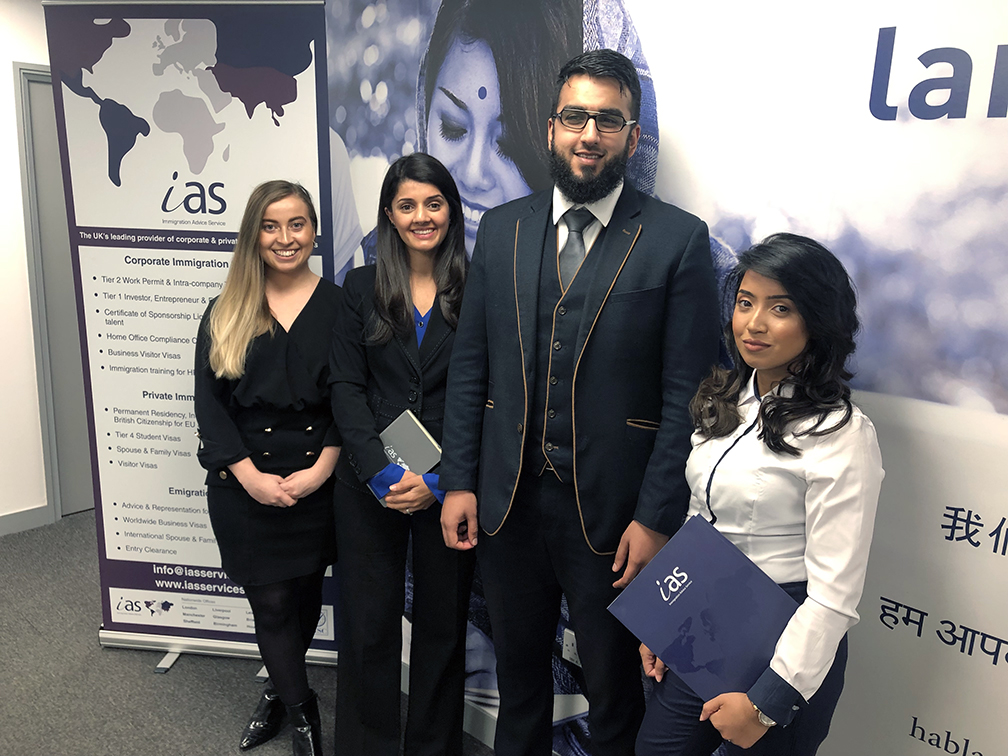 The Advice Package
During this untimed Advice Session with our professional immigration lawyers in London, you will receive our comprehensive advice, completely tailored to your needs and your situation.
Request the Advice Package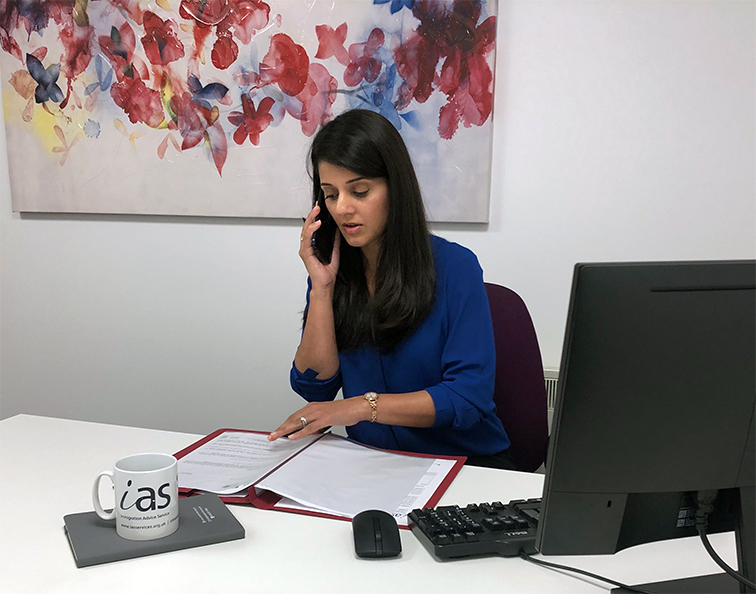 The Application Package
With our Application Package, your dedicated immigration lawyer will advise you on your application process and eligibility. Your caseworker will then complete and submit your forms to the Home Office on your behalf.
Request the Application Package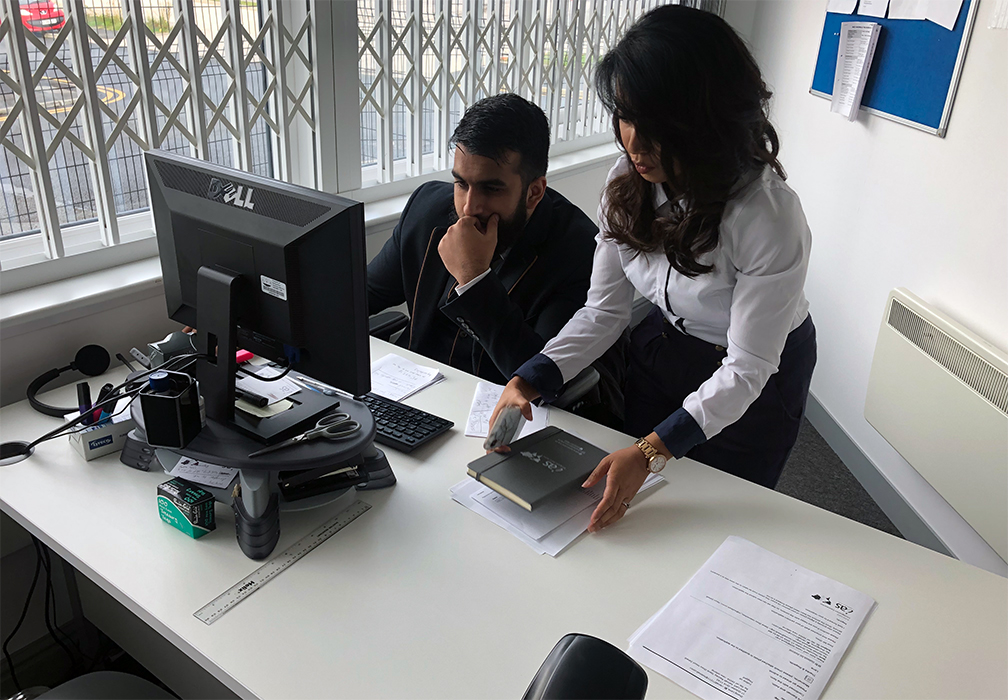 The Fast Track Package
Our Fast-Track Application Package is a premium service for those who need to submit their application in time with their deadlines. Your case will become a top priority for our lawyers and you will benefit from our highest-quality services.
Request the Fast Track Package
The Appeal Package
By choosing our Appeal Package, you can rely on our lawyers' legal knowledge and experience to ensure you have the highest chance of a successful appeal. We will also fully represent you in any hearings/tribunals.
Request the Appeal Package
Related pages for your continued reading.
Frequently Asked Questions
If you've been deemed by IRCC to be inadmissible to Canada, you may instead be eligible for a temporary resident permit (TRP).
A TRP is a special type of visa for those who are inadmissible to Canada but still have a valid and compelling reason to visit.
An organ donation may potentially involve a life or death scenario or one where an individual's health or quality of life may be severely affected. Because of this, a visa officer may determine that it's appropriate to issue a TRP on humanitarian or compassionate grounds to the organ donor.
Get in touch with us on+1 844 290 6312 or contact us online for more information about if you might be eligible for a TRP.
If you wish to bring your spouse, common-law partner or dependent children with you to Canada when coming as an organ donor, they must also apply for a valid visa or permit that permits them to visit Canada.
You may wish to submit your applications together at the same time so they can be processed together instead of separately.
An organ donor visa applicant will likely have to provide biometrics if they are aged between 14 and 79, and this is their first time applying for a visa to visit Canada.
After submitting your application, you will typically receive a notification stating that you need to give biometrics. This will be done by making an appointment at a local visa application center.
Your biometrics will then be taken in the form of fingerprints and a photograph of you.
When applying for an intending organ donor visa, you must provide documents supporting your visa eligibility. They include:
Your passport
Proof of financial status
Proof that the recipient is a Canadian permanent resident or citizen
Proof you can get adequate medical care in your country, so you don't overstay your visa
A letter from a Canadian transplant specialist that shows the applicant's medical assessment and medical pre-operative procedures were done, and a transplant has been scheduled.