Federal Skilled Trades Program
If you would like to immigrate to Canada, you may be able to do so through the Federal Skilled Trades Program (FSTP), one of the pathways under Canada's Express Entry system. You can obtain permanent residence (PR) through FSTP and be eligible for citizenship after living in Canada as a PR for the approved time.
Working with an immigration lawyer can help maximize your chances of obtaining Canada PR through the FSTP. Call us on +1 844 290 6312 to discuss or fill out our contact form to get a callback.
What is the Federal Skilled Trades Program
The Federal Skilled Trades Program (FSTP) is an immigration pathway in the Express Entry system. Express Entry is one of the most popular ways foreign nationals in the economic class immigrate to Canada with hundreds of thousands of applications every year.
With the Federal Skilled Trades Program, skilled trades workers who are eligible and apply may be invited to apply for permanent residence within six months.
When you have obtained permanent residence, you can apply for Canadian citizenship after five years if you have lived in Canada with permanent residence status for at least 1,095 days in the five years before citizenship application.
For specific help with the Federal Skilled Trades Program or any other Canadian immigration matter, please call our immigration lawyers on +1 844 290 6312 or email info@total.law.
"We used this service for the spouse visa extension application to assure that all the information was valid and correct."
"Thanking you so much for helping me and my wife live together for now and the distant future. We are grateful for your help and patience. "
"Spouse visa uk application was successful after working with your staff. I recommend this company the IAS for immigration services. "
Benefits of the Federal Skilled Trades Program
Applicants in the Federal Skilled Trades class benefit from being judged with lower Comprehensive Ranking System (CRS) scores than skilled workers in other programs in the Express Entry system.
Also, other applicants in the Express Entry system need to prove their level of education, but FSTP candidates are not required to do that.
You also have a better chance of being granted entry into Canada if you qualify for the Federal Skilled Trade Program. For most years, FSTP applicants have a higher fraction of approved applications and the Immigration, Refugees and Citizenship Canada occasionally invite-only FSTP candidates through program-specific Express Entry draws.
Eligibility requirements for the Federal Skilled Trades Program
To be eligible for the Federal Skilled Trades Program, you must meet the minimum requirements that include:
Possessing a valid job offer of continuous full-time employment from up to two Canadian employers
Basic English or French language ability that's proven with a test taken at most 2 years before the application date
At least two years of full-time work experience (or equivalent part-time work) in your skilled trade within five years before you applied for FSTP
Proof that demonstrates your skills and experience in performing the essential duties of your occupation and skill level as set out in the National Occupational Classification
Evidence that you plan to settle outside the province of Quebec (Quebec has its own Skilled Workers Program)
Proof of funds
To immigrate to Canada under FSTP, you should be able to financially support yourself and the family members that are accompanying you. You will need between $13,213 to $34,967 if you are coming to Canada with one to seven family members. For each additional person, you should have an additional $3,560.
To prove you meet the financial requirements, you must submit proof of funds. The allowed proof of funds is official letters from banks or financial institutions.
Such letters must be on their letterhead and include their contact information, your name, outstanding debts (if any), account numbers, account balance, the date your account was opened and the average balance for the past six months.
If you are legally authorized to work in Canada and have a valid job offer from a Canada-based company, you won't need to provide proof of funds.
Eligible skilled trades
The FSTP program is specifically for occupations or technical jobs that fall under certain categories of the National Occupational Classification (NOC). They include:
Industrial, electrical, and education trades (Major Group 72)
Maintenance and equipment operation trades (Major Group 73)
Supervisors and technical jobs in natural resources, agriculture and related production (Major Group 82)
Processing, manufacturing and utilities supervisors and central control operators (Major Group 92)
Chefs and cooks (Minor Group 632)
Butchers and bakers (Minor Group 633)
A major group is the broadest occupation category and is divided into minor groups. A minor group is then divided into unit groups.
Understanding the Comprehensive Ranking System (CRS)
The Express Entry system is dynamic as it allows only the highest-scoring skilled workers to be invited to apply for Canadian permanent residence. Candidates are assessed using the Comprehensive Ranking System (CRS).
Candidates are evaluated based on core human capital factors, skill transferability factors, and other factors. Simple, it looks at applicants' finances, English/French test scores, age, education, work experience and other eligibility criteria. A score is attached to each area, and the candidate is scored based on their performance and characteristics.
Each Express Entry program has its average, with FSTP being one of the lowest. A few years ago, FSTP candidates needed to score a minimum of 415 points out of a total of 1,200 points. However, if more skilled trade workers score higher, the least-scoring approved candidate may score above 600.
The benefit of FSTP is not only the low CRS points, but you can also receive a provincial nomination which will guarantee your success because a provincial nomination is worth 600 CRS points.
furthermore, if you studied in Canada or have Canadian work experience, you will get more CRS points.
CRS scores for FSTP
When applying for FSTP, skilled trade workers must meet the CRS threshold. Each section has points, and your eligibility grants you some or all of those points.
For candidates without a dependent spouse or common-law partner, these are the maximum point:
500 points for core human capital factors
100 points for skill transferability factors
600 points for other factors – a job offer, study experience, siblings in Canada who are citizens or permanent residents, knowledge of French etc.
Candidates with a dependent spouse or common-law partner can score a maximum of:
460 points for core human capital factors of the principal applicant
40 points for core human factors of dependent spouse or partner
100 points for skill transferability factors
600 points for additional factors
Only the highest-ranked candidates in the Express Entry pool are invited to apply for Canadian permanent residence. Before you start your application, ensure to increase your chances of receiving an invitation by improving in areas that you can improve, for example, your English or French skills and level of education.
How to apply for FSTP
Skilled workers can apply for the federal skilled trades class through the IRCC. Before you apply, ensure that you meet the eligibility criteria. A Canadian immigration lawyer can help with that.
Also, you must take an approved English language proficiency test or French language test, such as the IELTS. You should only take tests that the IRCC recognizes.
Foreign nationals who did not study in Canada will need to obtain an Educational Credential Assessment (ECA) to claim additional CRS points for educational credentials.
Suppose it has been confirmed that you meet the eligibility requirements and you have gotten your ECA and language ability results. In that case, you can upload an Express Entry profile to the IRCC's website. It is crucial that you complete your profile properly to ensure that you are given an accurate CRS score.
The next step is to wait to see if the IRCC approves your Express Entry profile and sends you an invitation to apply (ITA) for permanent residence. Typically, the IRCC holds Express Entry draws every two weeks to invite candidates with the highest CRS scores to apply.
The Federal Skilled Trades program is one of the most used avenues to immigrate to Canada permanently as a permanent resident. The competition is fierce. For the best chances, we advise that you reach out to immigration solicitors for assistance. Call us on +1 844 290 6312.
What to do after receiving an ITA
If you have received an invitation to apply, you can go ahead to submit your permanent residence application. In your ITA, the IRCC would provide how much time you have to submit your PR application; it's usually 60 days.
Within that time, a skilled trade applicant can apply or deny the ITA. If you choose to proceed, ensure that you do not exceed that deadline.
Submit your application through the IRCC online application system, pay the processing fees, and submit all supporting documents. IRCC will provide you with an acknowledgement of Receipt (AOR) to confirm that they have received your application.
You may be contacted to give your biometrics, provide additional documents, be present at an interview or provide you with additional details or updates.
The IRCC aims to process permanent residence applications within six months. Once your application has been approved, you will get a Confirmation of Permanent Residence (COPR), and you can apply for a permanent residence card.
If you applied from a country that requires a Canadian visa to enter Canada, you would also get a permanent resident visa, along with the COPR, with which you can travel to Canada to apply for a PR card.
If you were not approved for permanent residence or didn't get an ITA within one year of submitting your profile, you will have to create a new IRCC profile to re-apply if you are still eligible.
Required documents for FSTP
Before submitting your profile
You will need to submit some documents at the different stages of the federal skilled trades program application.
Before you submit your profile to apply for ITA, you must upload the following documents:
A valid passport or travel document
Language test results to prove you meet the Canadian Language Benchmark
Education Credential Assessment report or proof of Canadian education
Job offer letter from an employer in Canada
Proof of work experience
Proof of funds
Certificate of qualification in a trade occupation issued by a Canadian province or territory (if you have one)
Canadian provincial nomination (if you have one)
If you don't have a job offer from a Canadian employer, a certificate of qualification that shows that you are a qualified, skilled worker in a skilled trade occupation will suffice.
Although there's no education requirement for the FSTP, skilled trade applicants can improve their scores if they attended a school in Canada or have foreign education equivalent to a completed certificate, diploma or degree from a Canadian educational institution. If you have such, include the documents in your application.
When applying for permanent residence
When applying for permanent residence, you are to upload digital copies of the documents that may include:
Police certificates (or proof of police background check)
Proof of completed medical examinations with an IRCC-recognised panel physician
Proof of funds
Birth certificate or adoption certificate (if immigrating with dependent children)
Completed common-law union form, marriage certificate, divorce certificate, or death certificate (if you chose common law, married, divorced, or widowed as marital status)
Work reference letters from previous employers
The police certificates must be from each country you have lived in for at least six months since you turned 18.
You may also need to provide other documents depending on your situation. When applying, check your personalized document checklist (provided by the IRCC) to see what other documents you will submit. They may include:
Proof of relationship with a Canadian citizen or permanent resident
Photographs to confirm your identity
Proof of other aliases that you use
Federal Skilled Trades Program application and process assistance
Hundreds of thousands of applications are made through the Express Entry process, and a good number of them qualify for the Federal Skilled Trades Program, but only a few hundred receive ITA.
Even if you meet all the requirements, you may not have a high CRS score if your application isn't filled to the highest standards. For a high chance of being approved, it's recommended that you apply through Canadian Immigration consultants.
Total Law's immigration lawyers are experts in all aspects of Canadian immigration. We can help maximize your chances by:
Assessing your eligibility
Advising on the best route to take
Assisting and supporting you with increasing your CRS score
Creating and submitting a great profile
Providing suggestions on supporting documents that will improve your chances
Filling your application with the highest of standards
For more information on how we can help you immigrate to Canada under the Federal Skilled Trades Program, call us on +1 844 290 6312 or email info@total.law.
Advice Package
Comprehensive immigration advice tailored to your circumstances and goals.
Application Package
Designed to make your visa application as smooth and stress-free as possible.

Fast Track Package
Premium application service that ensures your visa application is submitted to meet your deadline.
Appeal Package
Ensure you have the greatest chance of a successful appeal. We will represent you in any case.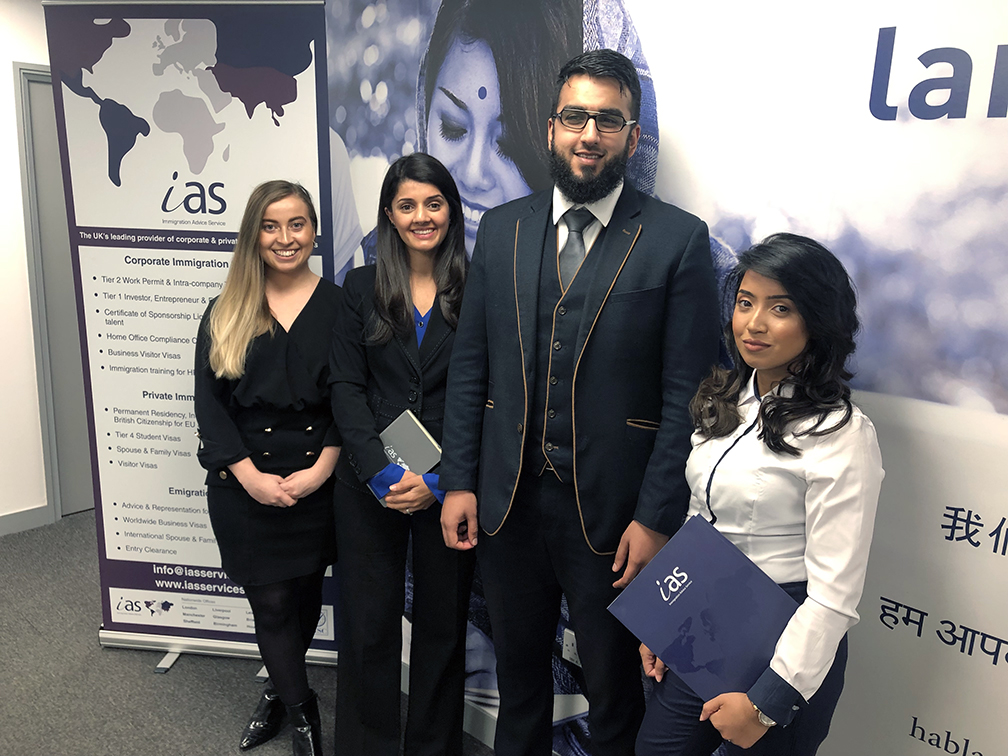 The Advice Package
During this untimed Advice Session with our professional immigration lawyers in London, you will receive our comprehensive advice, completely tailored to your needs and your situation.
Request the Advice Package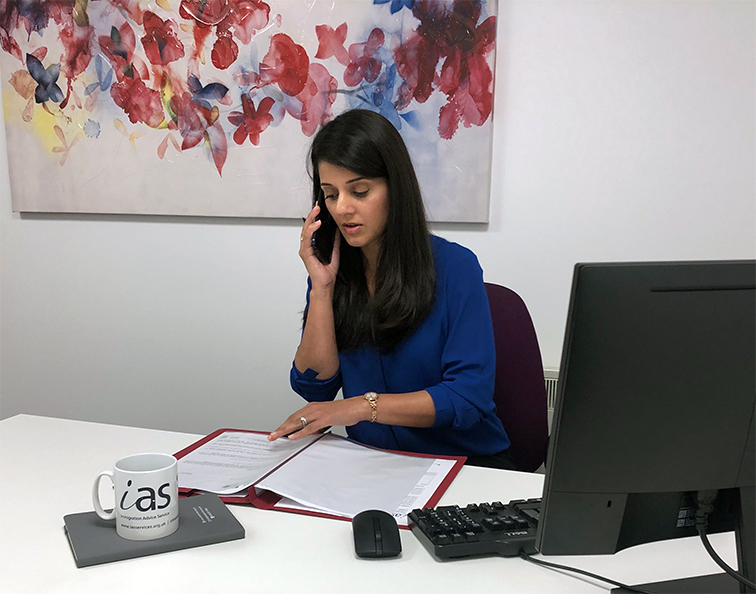 The Application Package
With our Application Package, your dedicated immigration lawyer will advise you on your application process and eligibility. Your caseworker will then complete and submit your forms to the Home Office on your behalf.
Request the Application Package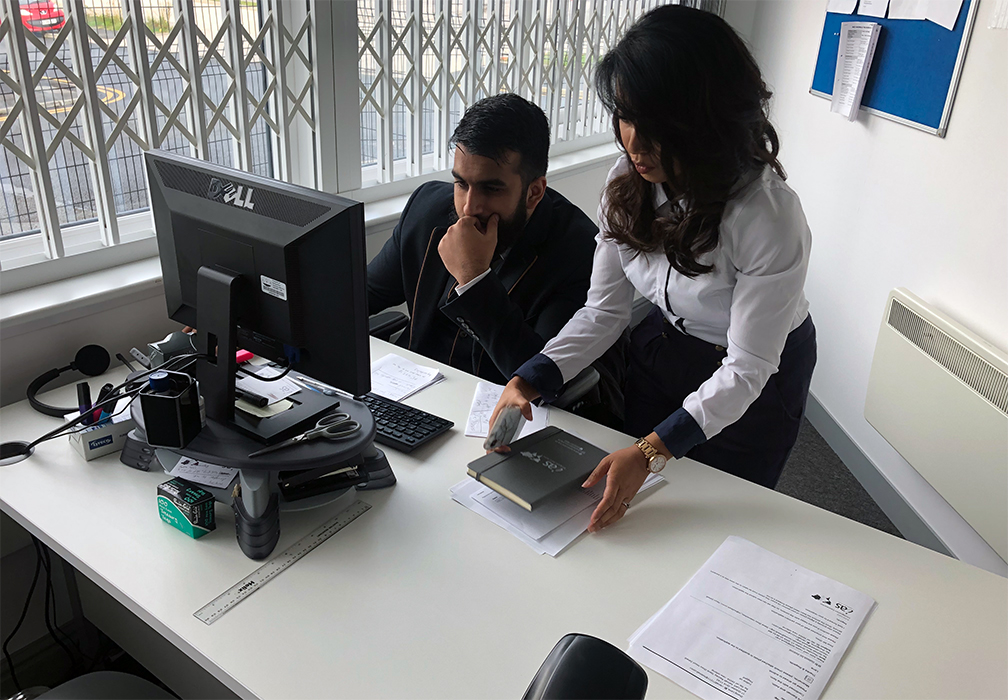 The Fast Track Package
Our Fast-Track Application Package is a premium service for those who need to submit their application in time with their deadlines. Your case will become a top priority for our lawyers and you will benefit from our highest-quality services.
Request the Fast Track Package
The Appeal Package
By choosing our Appeal Package, you can rely on our lawyers' legal knowledge and experience to ensure you have the highest chance of a successful appeal. We will also fully represent you in any hearings/tribunals.
Request the Appeal Package
Related pages for your continued reading.
Frequently Asked Questions
Creating and submitting an IRCC Express Entry Profile is free. However, you may need to pay for your language proficiency exam, ECA, and translation fees (if you need to translate any documents).
When submitting your permanent residence application, you are to pay the cost for:
Application processing fees ($825)
Right of permanent residence ($500)
Police background checks
Medical exams
Biometrics
If your spouse is accompanying you, they pay the same fees as you. If you are immigrating with your child, you pay $255 per child. These figures are in Canadian dollars.
Canada welcomes an average of 110,000 immigrants every year through the express entry system, of which a majority come through the Federal Skilled Trades program.
It takes about six months to a year.
The time between submitting your IRCC profile and ITA depends on your score and eligibility. If you are one of the highest-scoring candidates, you may get an ITA in weeks. Then, you can apply for permanent residence within 60 days and wait for up to six months to get a notice of their decision.
Yes. Federal Skilled Trades applications can be refused at any stage.
If the Canadian government finds that you provided incorrect information in your application, they can refuse your application, find you inadmissible to Canada, and even bar you from applying under Express Entry or any Canada visa for some years.
If you have been deemed inadmissible, it can be due to omissions in your application or reasons that may include:
Security
Human or international rights violations
Criminality or serious criminality in or outside Canada