US Citizenship for Canadians
If you live in the United States as a legal, permanent resident and you meet specific requirements, you may be eligible to apply for a United States citizenship.
For inquiries and assistance with your U.S. citizenship application process, contact Total Law at +1 844 290 6312 to speak to an expert immigration lawyer who will advise and support you through the process.
Who is a United States Citizen?
A United States citizen is a person who is subject to civic duties and the benefits of the United States. United States citizens must;
Uphold the U.S. laws and Constitution;
Serve the U.S. in any capacity, including military participation when called upon;
Pay taxes and respect all federal, state, and local authorities.
United States citizens will also be able to
Vote at US polls and contest for positions during federal elections;
Apply for jobs within any government agency;
Freely access social services;
Obtain collateral-free loans from US banking institutions;
Bring their dependents into the US as permanent residents;
Travel to different countries of the world visa-free.
You are automatically a US citizen if;
You're born in the United States, regardless of your parents' nationalities
You're born abroad to a US citizen parent who meets specific criteria.
You must be able to prove your parents' US citizenship through valid records such as birth certificates issued by the vital records office
However, suppose you are born abroad to non-U.S. citizen parents.
In that case, you can obtain citizenship status through the naturalization process after you have lived in the US as a permanent resident for a certain period and meet other requirements.
The naturalization process allows legal permanent residents of the US to become American citizens and even have dual citizenship with another nation.
"I'm very happy with the standard of training received on the OISC Level 1 course, i passed my exam. Thank you!"
"My application was approved and a huge weight has been lifted from our shoulders this year "
"We used this service for the spouse visa extension application to assure that all the information was valid and correct."
How long should you live in the US before becoming eligible for naturalization?
If you are a citizen of a foreign country and were born outside of the US to non-U.S. citizen parents, you may become eligible for US citizen status through the naturalization process if;
You have lived in the United States as a permanent resident for at least five years;
You have lived in the US for at least four years through political asylum;
You have served the US armed forces in any capacity
If you are of foreign nationality and are married to an American citizen, you would be eligible for naturalization application if;
You have lived in the United States as a permanent resident for at least three years;
You have remained married to the same US citizen in those three years; or
If your spouse dies in the line of duty to the US armed forces, even if you have not been married for three years.
Eligibility Requirements for United States Citizenship through naturalization
You must meet specific requirements before becoming a United States citizen through naturalization. They include;
You must be at least eighteen (18) years old.
You must have been resident in the US for at least 30 months in the last 60 months of your time as a permanent resident. However, if you gained residency through marriage, you must have been a resident for at least 18 months in the last 36 months.
You must demonstrate sufficient knowledge of United States history and culture.
You must demonstrate English Language proficiency.
You must be of good moral character during your stay in the US. This entails that you do not have a history of violent crimes.
You must have resided in the same state where you intend to apply for citizenship for at least three months.
After completing your naturalization application, you must pledge allegiance to the United States, after which you will become a bona fide US citizen.
Pledge allegiance to the United States and declare that you will serve your country when needed
Before applying for US citizenship, you must ensure that your card has not expired or will not expire within six months from filing your application.
The application process for US Citizenship
Before commencing your application, you should ensure that you meet all the eligibility criteria for US citizenship. After you confirm that you meet the requirements, you may commence your citizenship application through the following steps:
Step 1: FIle and Submit Form N-400
The first step of the process is to file Form N-400, Application for Naturalization. You may access the Form from the US Citizenship and immigration services (USCIS) website or may have to visit a USCIS office to fill and submit the Form. After you submit Form N-400, the USCIS will mail you a receipt notice and a scheduled date for your biometrics appointment.
Step 2: Attend Biometrics Appointment
The USCIS will mail you the schedule, including the location and time, to have your biometrics taken. This location will typically be a USCIS office closest to you. You must go along with the appointment schedule, green card, and two valid IDs on the appointment date. Your fingerprints, signature, and passport photo will be taken at the USCIS centre and run through the FBI's database to check your criminal history.
Step 3: Take the Citizenship Exam
When your biometrics have been captured, you will be scheduled for a citizenship test and interview at a USCIS office. A USCIS officer will review your completed Form N-400 and discuss your eligibility for citizenship in the United States during the interview. The test will be divided into two sections. The first section will assess your understanding of American history and culture, while the second will be an English language test to evaluate your abilities to read, write, and speak basic English. To be eligible for citizenship, you must pass both exam sections.
The USCIS will mail you a Form N-652, Notice of Examination Results, after your interview and exam, detailing your performance in each exam section.
Step 4: Receive USCIS Decision
After mailing your Form N-652, the USCIS will send you a letter informing you of their decision on your application.
Your application could be approved, refused, or continued.
If you pass both components of the citizenship exam and obtain an approved application, you are eligible for naturalization.
If you fail any section of the administered exam, you will receive a continued decision.
Step 5: Receive Notice of Naturalization Oath Ceremony
Citizenship and Immigration Services will send you Form N-445, Notice of Naturalization Oath Ceremony if your application is approved.
This Form will include information about the oath ceremony's date and venue, as well as a questionnaire to complete and submit on the day of the ceremony.
Step 6: Attend Naturalization Oath Ceremony
The oath ceremony is mandatory for you to attend. At the ceremony, you'll be required to present Form N-445 and your green card.
You and other successful applicants will take the Oath of Allegiance after a USCIS officer reviews your responses to the questionnaire prompts.
Step 7: Receive Certificate of Naturalization
You will be handed a certificate of naturalization after taking the Oath, which you must verify to ensure there are no inaccuracies.
You are now a US citizen and are subject to its privileges and duties once you swear the Oath and obtain the certificate.
Supporting Documents Required for Citizenship Application
During the citizenship application process, there are several documents that you will be required to submit in support of your application. The exact documents depend on your immigration status but will likely include the following;
A copy of your green card or permanent residence permit
Two valid ID cards with your passport photograph
Your current and previous passports, including expired ones and travel records
Proof of payment for application fees
Tax income returns for the previous five years
Original marriage certificate for current and previous marriages, where applicable.
The ID of all dependents, where applicable
Proof of military service, where applicable
Form N-426, Request for Certification of Military or Naval Service (if applying for naturalization based on military service)
Police, court, and conviction records
Letter of attestation from your boss, religious leader, or military personnel to prove you are of good moral character
Two US government standard passport photographs
All of your documents must be in English. If you have any document, not in English, you must provide certified translations along with the original copies of the document. You do not need to submit original documents to the USCIS except where stated on the application form.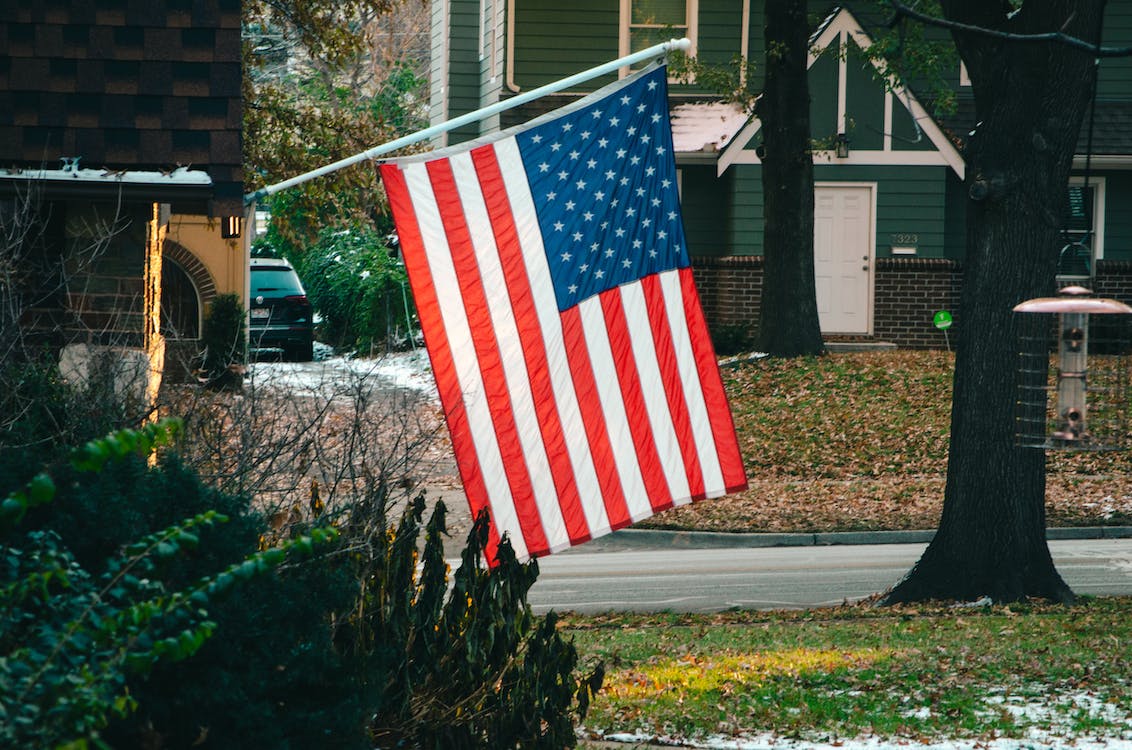 What is the Cost of Applying for US Citizenship?
The cost of applying for US citizenship is usually $640. This is the cost of the N-400 Form.
Where applicable, you will be required to pay a biometric fee of $85, bringing the total to $725.
You may pay your fee online if you file your Form N-400 online.
If you file your Form N-400 by mail (paper), you may pay the fee with a money order, personal check, cashier's check, or by credit card using Form G-1450, Authorization for Credit Card Transactions.
If you pay by check, you must make your check payable to the US Department of Homeland Security.
Applicants 75 years or older do not need to pay a biometric fee.
They only need to pay the $640 filing fee. Some military personnel do not also need to pay the biometric fee.
You may also incur costs from translations.
How Long Does it Take the USCIS to Process Citizenship Applications
If you successfully fill in your application and you submit all the required documents in time, it will typically take about fourteen months for you to achieve citizenship status after starting your application.
Following the submission of Form N-400, the biometric exercise is usually scheduled six weeks later. After you submit your biometrics, it will take about one year before you write your citizenship test. If you pass your citizenship test, it will take a further four weeks before the USCIS provides a date for your oath ceremony. The oath ceremony will be held as soon as possible.
Your application procedure will take longer if you request a rescheduling for your biometric capture or interview or fail one of the examinations during the initial trial.
The Oath Ceremony
The Oath of Allegiance is a sworn declaration that all applicants must take for American citizenship. Before fully completing their naturalization process, applicants must take the Oath of Allegiance in a formal ceremony.
This includes a solemn vow to;
Support the United States constitution
Defend the values of the United States' laws and Constitution from its adversaries
Give up any and all allegiances to other foreign kingdoms, nations, or sovereigns, as well as any hereditary or aristocratic titles you may have
Volunteer for US military or civilian duty if the government ever asks you to do so
The oath ceremony is the final step in the citizenship application process. You cannot be regarded as a United States citizen without completing this step.
Does the United States allow Dual Citizenship
During the naturalization ceremony, citizenship applicants will be required to renounce their allegiance and fidelity to other nations.
However, there is no immigration law or United States law that enforces naturalized citizens to relinquish citizenship of any foreign nationality.
Dual citizens enjoy the benefits of both the US and the other country of which they are citizens.
Foreign nationals from countries like China or India are not recognized as US citizens in their home country.
It is crucial that you check with your home country if you will be able to retain dual nationality before proceeding with the naturalization process.
How can Total Law Help?
Citizenship applications entail several processes, which can be time-consuming and difficult. As a Canadian applying for citizenship in the United States, you will need the assistance of an immigration attorney to ensure a smooth application procedure. Our skilled immigration attorneys at Total Law will walk you through the process and ensure that your transition from permanent resident to citizen is as seamless as possible.
Total Law's skilled lawyers will walk you through the entire process, advising you on the best path to permanent residency, determining your dual citizenship status, assisting you in preparing supporting documents, and filing appeals if necessary.
Contact Total Law today at +1 844 290 6312 to speak to an expert immigration lawyer to ensure your citizenship application journey runs as smooth as possible.
Advice Package
Comprehensive immigration advice tailored to your circumstances and goals.
Application Package
Designed to make your visa application as smooth and stress-free as possible.

Fast Track Package
Premium application service that ensures your visa application is submitted to meet your deadline.
Appeal Package
Ensure you have the greatest chance of a successful appeal. We will represent you in any case.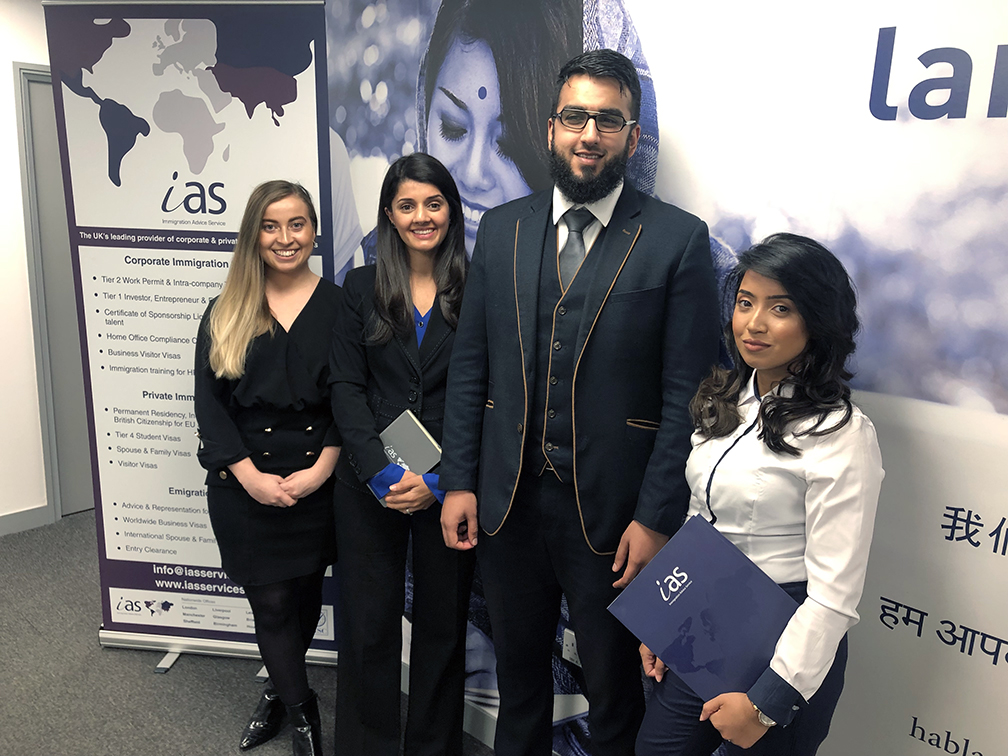 The Advice Package
During this untimed Advice Session with our professional immigration lawyers in London, you will receive our comprehensive advice, completely tailored to your needs and your situation.
Request the Advice Package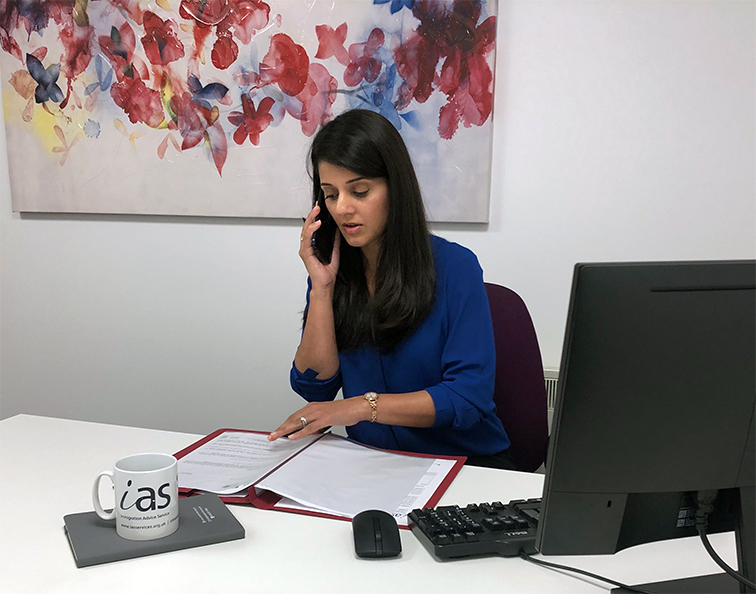 The Application Package
With our Application Package, your dedicated immigration lawyer will advise you on your application process and eligibility. Your caseworker will then complete and submit your forms to the Home Office on your behalf.
Request the Application Package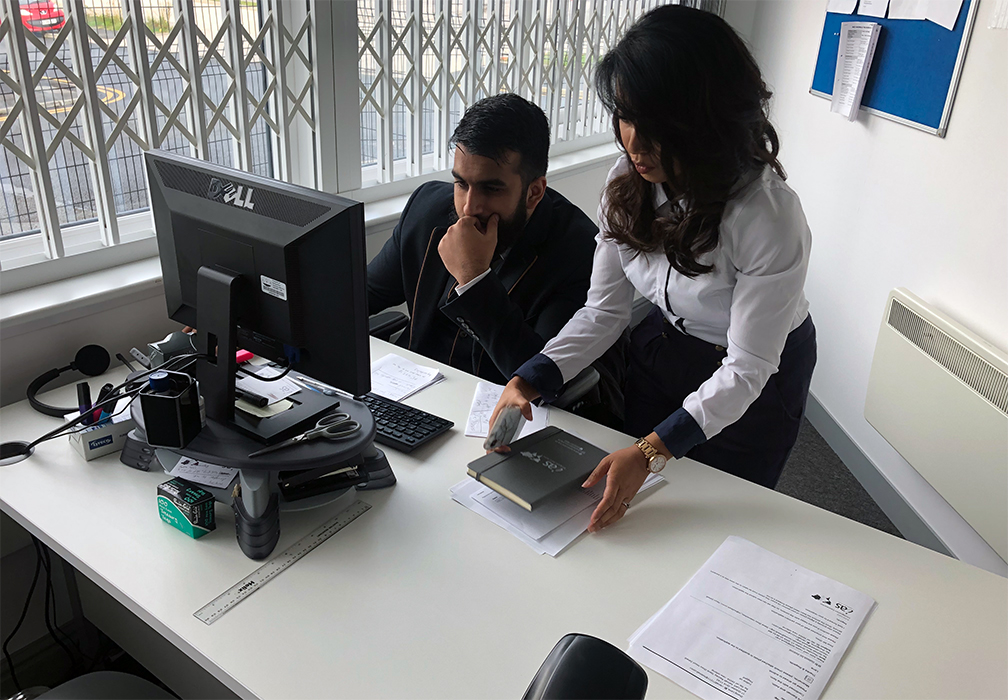 The Fast Track Package
Our Fast-Track Application Package is a premium service for those who need to submit their application in time with their deadlines. Your case will become a top priority for our lawyers and you will benefit from our highest-quality services.
Request the Fast Track Package
The Appeal Package
By choosing our Appeal Package, you can rely on our lawyers' legal knowledge and experience to ensure you have the highest chance of a successful appeal. We will also fully represent you in any hearings/tribunals.
Request the Appeal Package
Related pages for your continued reading.
Frequently Asked Questions
If you were born in the United States but did not have a birth certificate, you will need the following papers to prove your citizenship:
A letter from the vital records office in your birth state detailing your name and the years during which they looked for your birth certificate.
A letter from the vital records office stating that there are no records. You'll also need secondary proof of citizenship to verify your birth in the United States.
If you were born outside of the United States and your American parents did not register your birth at a US embassy or consulate, you can apply for a US passport, but you'll need the following documents:
Your international birth certificate, which includes the names of your parents
Proof of citizenship in the United States for your parent(s).
Your parents' marriage certificate
If you have had a previous application for citizenship denied, you can seek a USCIS hearing to appeal the denial by submitting Form N- 336. However, you should contact Total Law immediately. We will help you review your previous application to identify why it may have been denied. If necessary, we will help you file an appeal to ensure that you get a successful application. Otherwise, our immigration experts will help you prepare a new application that is stronger and will guarantee that you get a positive response.