Work Permit to PR Canada: Become a Permanent Resident
If you have been working in Canada for a number of years on a Canadian work permit, you may be interested in applying for permanent residence in Canada.
Contact Total Law for immediate help with your immigration case. We are available to speak over the phone or by online video call.
Call +1 844 290 6312 today to get started.
How to get permanent residency (PR) in Canada on a work permit
It may be possible for you to obtain PR depending on the type of work permit or foreign skilled worker program you apply for.
This route is typically not available to temporary foreign workers, who have permission to stay in Canada for a time-limited period. Previously, there was the TR to PR pathway which most people with a work permit used to obtain permanent residence but that closed in 2021.
Now, if you are on a work permit, you'd typically have to apply for an immigration program like the Canadian Experience Class to obtain PR. This page outlines the type of main four Canadian immigration programs that lead to permanent residency in Canada.
Note that submitting a permanent residence application via a work permit is not the only route available. You may be able to apply under the Family Sponsorship, Self-Employed Persons Program, or other routes (e.g., Canadian Family Visas).
For support and assistance with any Canadian visa, speak to Total Law for support.
Call +1 844 290 6312 to speak with a qualified and experienced immigration lawyer about your situation.
"I'm very happy with the standard of training received on the OISC Level 1 course, i passed my exam. Thank you!"
"My application was approved and a huge weight has been lifted from our shoulders this year "
"We used this service for the spouse visa extension application to assure that all the information was valid and correct."
Federal Skilled Worker Program to permanent residency
The Federal Skilled Worker Program is a pathway toward Canadian permanent residency. If you are granted this visa, you will be eligible to stay permanently in the country. This is not straight from a work permit though, however, you can skip the work permit process and go straight to PR with this route.
To meet the requirements of the Federal Skilled Worker Program, the below criteria should be met:
Applicants have at least two years of full-time work experience in a skilled trade.
The experience was gained within the last five years
The experience was gained following certification to practice the trade in their home country.
A skilled trade can fall under the following groups according to the National Occupational Classification code:
Major Group 72: Industrial, electrical, and construction trades
Major Group 73: Maintenance and equipment operation trades
Major Group 82: Supervisors and technical jobs in natural resources, agriculture, and related production
Major Group 92: Processing, manufacturing, and utilities supervisors and central control operators
Minor Group 632: Chef and cooks
Minor Group 633: Butchers and bakers
Where an applicant holds the appropriate amount of work experience, they should meet these additional eligibility criteria:
Hold a formal offer of employment from a Canadian employer for a role that lasts for at least 12 months.
Achieve at least level 4 on the Canadian Language Benchmark on an approved English or French language test.
Intend to live in Canada (not in Quebec)
The next step after fulfilling these criteria is to submit an Express Entry profile. There are additional admissibility criteria that must be met in addition to this.
If you receive an invitation to apply based on your Express Entry profile, you will be notified of this and you may then submit your application.
Canadian Experience Class to permanent residency
This is the best route for work permit to PR Canada. With this route, your experience with your work permit will play a huge role in being given Canada PR status.
To apply for Canadian permanent residency (PR) under the Canadian Experience Class, foreign nationals must meet the following requirements:
Have at least 12 months of full-time skilled work experience in Canada gained in the three years prior to applying.
Meet or exceed the required level of language skills according to the National Occupational Classification (NOC) skill level of your work experience.
You are not required to have a minimum level of educational qualifications in order to apply for the Canadian Experience Class.
However, you can improve your score in the Express Entry pool if you meet one of the following requirements:
If you attended school in Canada, you may receive points for a certificate, diploma, or degree received from a Canadian institution (secondary or post-secondary).
If you have received educational qualifications outside Canada, you may receive points if you have completed an educational course abroad and you have an Educational Credential Assessment report verifying this
As part of this programme, foreign nationals must choose a region other than Quebec to settle. The rules in Quebec are separate in many ways from the rest of the Canadian territories.
Below are the steps leading from the work permit to PR Canada:
Complete the online application
Create your Express Entry profile
Prepare your supporting documents and certificates
Find an eligible job
Improve your score by one or more of the following methods:

Obtain a valid job offer using approved job boards
Put yourself forward for selection under the Provincial Nominee Program
Improve your language proficiency score
Contribute to your educational qualifications
Gain further work experience relevant to the program guidelines

Monitor your profile and update it with relevant information as appropriate
Applying to become a permanent resident on the Provincial Nominee Programs
Becoming a permanent resident of Canada via the Provincial Nominee Program is another popular route for those seeking to immigrate and obtain Canada PR. With this route, your work experience can show a province that you will be valuable to its labour market.
The territories consist of:
Alberta
British Columbia
Manitoba
New Brunswick
Newfoundland and Labrador
Northwest Territories
Nova Scotia
Ontario
Prince Edward Island
Saskatchewan
Yukon
Notably, Quebec is excluded from the list as it does not have a provincial nominee program.
There is no centralised system to apply for this program and you must submit an application via the official website of each territory.
To submit your application via the program, follow the below steps:
Submit your online application
Provide your biometric information (fingerprints and facial photograph).
Pay the biometrics fee when your application is submitted.
If you are currently working in Canada, identify whether you are eligible for a bridging open work permit.
Submit a medical exam certificate
Submit a police or criminal record certificate
If your application is accepted, the next stage is confirming your PR.
This means that you must submit your passport and pay your right of PR fee.
Following payment, you can expect to receive the following:
Confirmation of permanent residence (COPR)
Permanent residence visa
Letter with information outlining your immigration status and conditions of stay
Applying to become a permanent resident on the Quebec Experience Class
If you have work experience in Quebec, or you have studied there, you may qualify for the Quebec Experience Class (also known as the Programme de l'expérience Quebecoise (PEQ)).
There are two stages in applying for permanent residence via this route:
Applicants must submit an application for an Immigration Quebec Selection Certificate
Applicants must then submit an application to receive their Canadian immigration visa from the federal government (based only on security, criminal, and medical background checks)
Individuals must be aged over 18 years old and intend to settle permanently in Quebec.
The foreign student stream requires that applicants meet the below criteria:
The student graduated or intends to graduate from a school in Quebec while studying a course lasting at least two years
The course ended no later than 36 months from the date of the visa application
The student has adequate funds to support themselves and any spouse/ dependent children for at least three months after being granted permanent residency
They have at least advanced intermediate level of oral French language skills
While the foreign worker rules stipulate the following:
Individuals undertook at least twelve months of eligible work in a managerial, professional, or skilled role within the last two years prior to the application
The job is on the list of occupations relevant to this program
The applicant is currently working and has legal status as a temporary resident of Quebec
They have at least advanced intermediate level of oral French language skills
They are able to support themselves and their spouse/ dependent children (where relevant) for at least three months after being granted permanent residency
In the majority of cases, applicants may receive a decision on their application in less than one month.
Alternatively, you can apply for the Quebec Skilled Worker Program, which also leads to PR.
Get help with moving from Work permit to PR in Canada
If you are currently in Canada on a work permit or are looking to use the job route to become a permanent resident, we can help. We understand that it is not always easy moving from temporary resident status to permanent resident status but we can help if you sift through the many route to choose the one that will best help your chances of obtaining a Canadian PR.
We'd provide advice specific to your circumstances, ensure you are eligible, advise on the documents and proof that will help your application, help fill out all application forms and liaise with the IRCC were necessary to maximise your chances of success.
To get started with moving from a work permit to Canada PR, get in touch with us today bu calling +1 844 290 6312 or reaching out to us via live chat.
Advice Package
Comprehensive immigration advice tailored to your circumstances and goals.
Application Package
Designed to make your visa application as smooth and stress-free as possible.

Fast Track Package
Premium application service that ensures your visa application is submitted to meet your deadline.
Appeal Package
Ensure you have the greatest chance of a successful appeal. We will represent you in any case.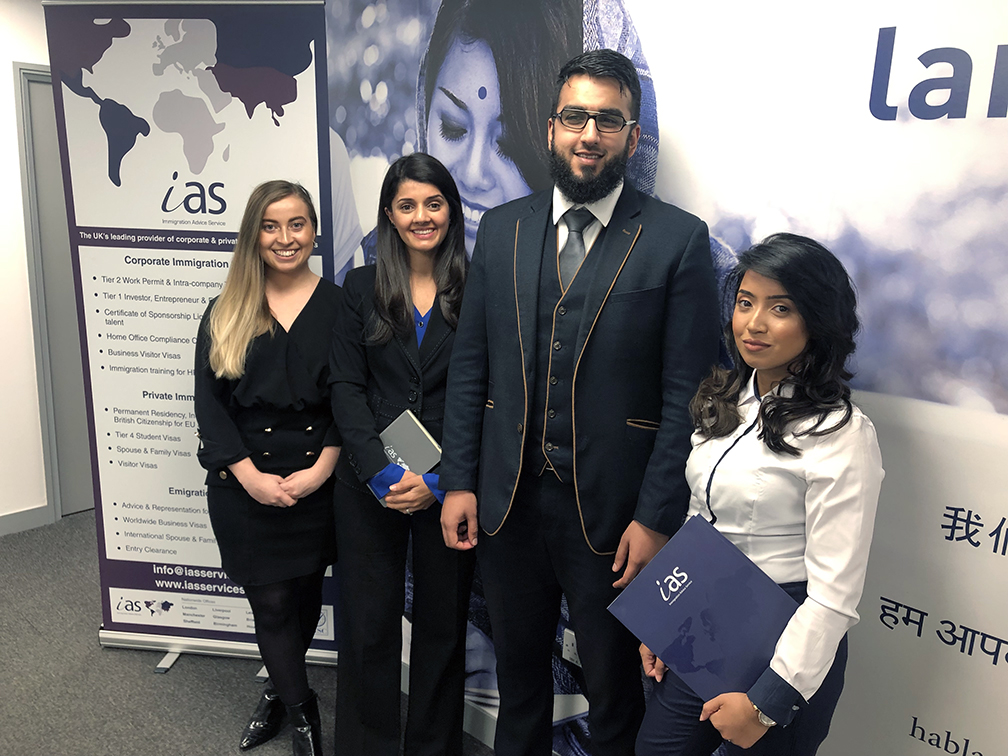 The Advice Package
During this untimed Advice Session with our professional immigration lawyers in London, you will receive our comprehensive advice, completely tailored to your needs and your situation.
Request the Advice Package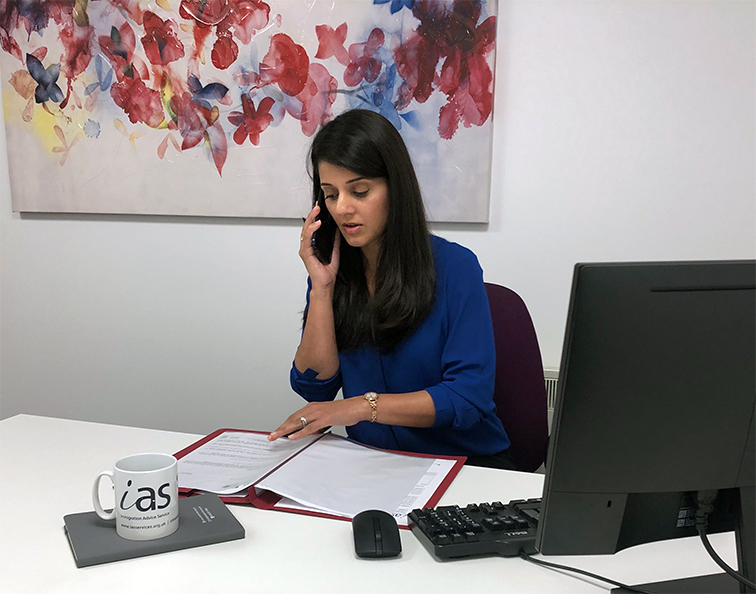 The Application Package
With our Application Package, your dedicated immigration lawyer will advise you on your application process and eligibility. Your caseworker will then complete and submit your forms to the Home Office on your behalf.
Request the Application Package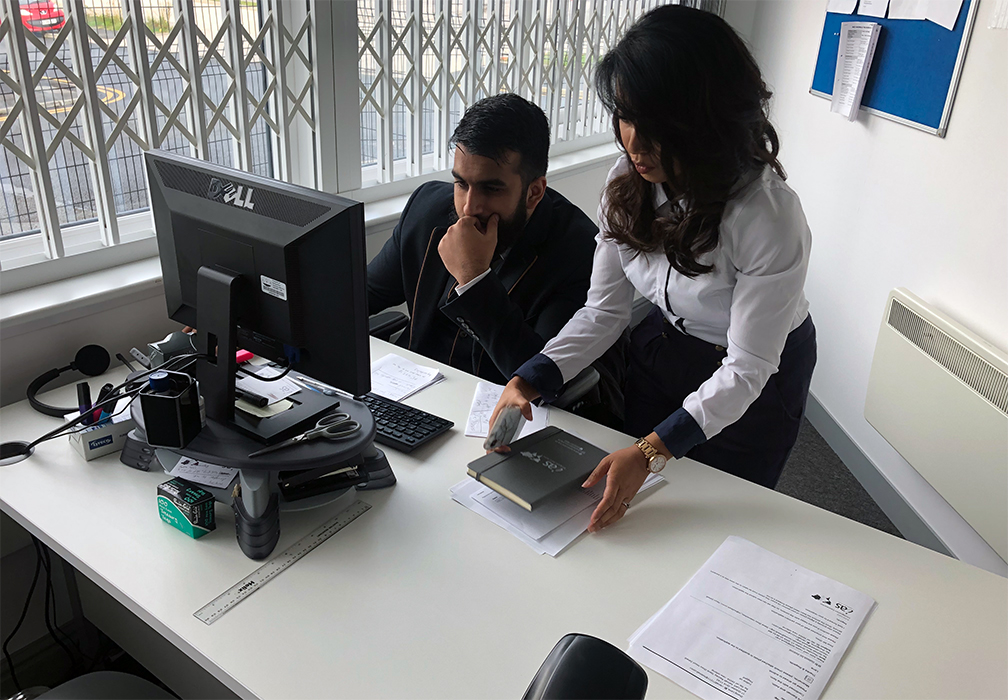 The Fast Track Package
Our Fast-Track Application Package is a premium service for those who need to submit their application in time with their deadlines. Your case will become a top priority for our lawyers and you will benefit from our highest-quality services.
Request the Fast Track Package
The Appeal Package
By choosing our Appeal Package, you can rely on our lawyers' legal knowledge and experience to ensure you have the highest chance of a successful appeal. We will also fully represent you in any hearings/tribunals.
Request the Appeal Package
Related pages for your continued reading.
Frequently Asked Questions
A work permit and permanent residence are two separate entities. The difference is that a work permit is issued to a non-Canadian citizen or permanent resident to work in a particular role for a time-limited period.
On the other hand, permanent residence refers to the immigration status just below citizenship, giving certain qualifying immigrants the freedom to live, work, and travel within Canada without almost any restrictions.
Permanent residents (PR) are issued with PR cards stating their immigration status and personal details. Eligible individuals may apply for Canadian citizenship after five years of qualifying residence in Canada, and if they meet other requirements.
Because there are a number of different applications involved, there are a number of different processing times included relating to work permits and PR.
An approximate estimate of processing times is outlined below:
| | |
| --- | --- |
| Visa type | Approximate waiting time |
| Canadian Experience Class | 6 months |
| Provincial Nominee Program | 6 months |
| Federal Skilled Worker | 6 months |
| Federal Skilled Trades | 6 months |
| Quebec Skilled Workers | 15 – 17 months |
| Atlantic Immigration Pilot | 6 months |
| Federal self-employed person | 36 months |
| Quebec Business Class | 53 months |
| Start-up Visa | 12 – 16 months |
Please note that due to coronavirus restrictions, waiting times may vary significantly.
Yes, there are routes available for those wishing to switch from a temporary work permit to PR in Canada.
Below is how you can get a temporary work permit:
Federal Skilled Worker Program: If you are in Canada on a temporary work program and your employer offers you permanent employment under this scheme, you may then be able to get your PR if you meet eligibility requirements (the process can take between 12-18 months)
Canadian Experience Class: This route may be more appropriate for individuals who do not meet the points requirement under the Federal Skilled Worker Program. Requirements for permanent residency include two years of work experience in Canada or completion of educational qualifications in Canada.
Provincial Nominee Programs: Depending on the province/ territory, it may be possible to switch to one of these programs with the intention of applying for PR
Quebec Experience Class: This allows temporary workers who have worked in Quebec in a skilled role for at least one year and who have intermediate French skills to obtain a Quebec Selection Certificate and thus apply for PR
Speak to an immigration lawyer about how you can achieve your goals. We are available to speak to you about your case today.
Call +1 844 290 6312 to get the process started.