Canada Transit Visa
If you're travelling through Canada to reach another country, you may need to obtain a transit visa.
For more information about Canadian visas, permits, or any other aspect of your visit to Canada, reach out to one of our legal advisers today on +1 844 290 6312, or contact us online.
What is a Canada Transit Visa?
A transit visa is a type of visa that some travellers will need if they are travelling through (or 'transiting' through) Canada to reach another international destination.
It is a document that is placed in your passport that shows your eligibility to pass through a Canadian airport within a 48 hour timeframe.
It may be valid for up to one or two entries, depending on your travel plans.
"I'm very happy with the standard of training received on the OISC Level 1 course, i passed my exam. Thank you!"
"My application was approved and a huge weight has been lifted from our shoulders this year "
"We used this service for the spouse visa extension application to assure that all the information was valid and correct."
Which Travellers Need a Transit Visa?
If you're from a visa-exempt country, you will not need to obtain a transit visa when transiting through, or travelling to, Canada. You must instead apply for an electronic travel authorization (eTA) if you are transiting through Canada by air.
In addition, Canadian citizens, and citizens and permanent residents of the United States, do not need a transit visa.
If you're a citizen of a visa-required country, you may require a valid visa, and depending on your plans, that may have to be a transit visa.
If you're from a visa-required country, whether or not you'll need a visa to transit through Canada depends on the following:
What method of transport you'll take to travel to Canada
How long your stay in Canada will be
If you'll be visiting Canada
To see if your country is on the visa-exempt list, see our FAQ.
Citizens from certain countries may also be eligible to travel through Canada through the Transit Without Visa program, or the China Transit Program. If eligible, travellers may not need to obtain a transit visa in order to travel through Canada.
I'm From a Visa-Required Country. Do I Need a Transit Visa?
If you're from a visa-required country, you will need to obtain an airport transit visa if the following apply:
Your international flight stops at a Canadian airport on its way to another country
You'll be connecting between two international flights at a Canadian airport
You'll transit through Canada in 48 hours or less
You don't have a valid visitor visa
You can't apply for a transit visa if any of the following apply:
You'll be visiting Canada (leaving the secure international transit area of the airport)
You'll be staying in Canada for more than 48 hours while transiting
You'll be crossing the border by means other than plane, such as:

bus
car
train
boat
cruise ship
If any of these apply to you, you will need to apply for a visitor visa.
How Do I Apply For a Transit Visa?
You must normally apply for a transit visa online.
However, if you're unable to apply online because of a disability, or if you're travelling with an identity or travel document that was issued to a refugee, a stateless person or a non-citizen, you may apply on paper.
How to Apply for a Transit Visa Online
You must sign in to your Immigration, Refugees and Citizenship Canada (IRCC) Portal account, or create one if you don't already have one.
You must then complete the online visa application form given, which will be for a standard visitor visa. You must ensure that you select the 'Transit' option underneath the 'Visa Requested' field.
You will then need to supply the necessary supporting documents for your application.
How to Apply for a Transit Visa On Paper
If you need to apply for a transit visa on paper, you will have to download the relevant application form from the Canadian government website.
The application process is similar to applying for a transit visa online. You will have to fill out the necessary forms (which are identical to that of applying for a visitor visa) and supply the required documents needed for your application.
You will then need to send the application to your local visa application center.
What Documents do I Need to Give for a Transit Visa?
In order to be eligible for a transit visa, you will need to supply the following documents with your application:
Clear colour copy of an identity document, such as a valid passport
Family information form
Use of a representative form, if applicable (only if a family member is applying on behalf of the applicant or third parties)
Minor children documents, if applicable (documents needed depend if the child under 18 years of age will travel with only one parent, with a relative or friend, or alone)
In addition, the following documents are optional but will help establish your eligibility for a transit visa:
Previous travel history
Travel itinerary
What Are the Fees and Processing Times for Transit Visas?
There is no visa fee attached as Transit visas are free to obtain.
The Canadian government generally aim to process transit visa applications within a few weeks or less. However, this may vary depending on the local visa office in the foreign country, and if you need to complete any additional steps to get your application processed.
For more information about the transit visa application process and to receive assistance with your application, reach out to one of our trusted legal advisers on +1 844 290 6312, or contact us online today.
What Happens After I Apply For a Canada Transit Visa?
After you apply, IRCC will review your application and make sure that it is complete.
They will return your application to you if it is incomplete or if there are any important documents missing.
As part of the application process, you may also be asked to do the following:
Get a medical exam
Get a police certificate
Go for a visa interview
In addition, it is likely that you will need to give your biometrics information in the form of fingerprints and a photograph as part of your transit visa application. You will be notified when you will need to make an appointment to give your biometrics.
If your application is approved, you will receive your original documents back and get a  transit visa will be placed in your passport.
If your application is refused, you will be notified of this along with a reason explaining why.
There is no formal appeals process for when your application is refused.
However, you will be free to apply for a transit visa again any time after your refusal. However, you should make sure that you do so only if your situation has significantly changed, or if you have significant new information to submit.
If you require any additional assistance with your transit visa application, or if you're unsure as to why it's been refused, get in touch with one of our Canadian immigration experts today. Call us on +1 844 290 6312, or contact us online.
How Can Total Law Help?
If you're planning on transiting through Canada on your way to another country, or visit Canada, you should ensure that you have all the necessary visas and permits in your possession to ensure you comply with Canadian travel regulations.
If you need any additional assistance or help with your travel plans, Total Law are here to help. We are fully qualified, expert immigration lawyers with years' worth of experience working in Canadian immigration law. We can help you to understand your visa application, visa category, permits or any other immigration issue you might be facing.
To speak to one of our legal experts, don't hesitate to get in touch today on +1 844 290 6312, or contact us online.
Advice Package
Comprehensive immigration advice tailored to your circumstances and goals.
Application Package
Designed to make your visa application as smooth and stress-free as possible.

Fast Track Package
Premium application service that ensures your visa application is submitted to meet your deadline.
Appeal Package
Ensure you have the greatest chance of a successful appeal. We will represent you in any case.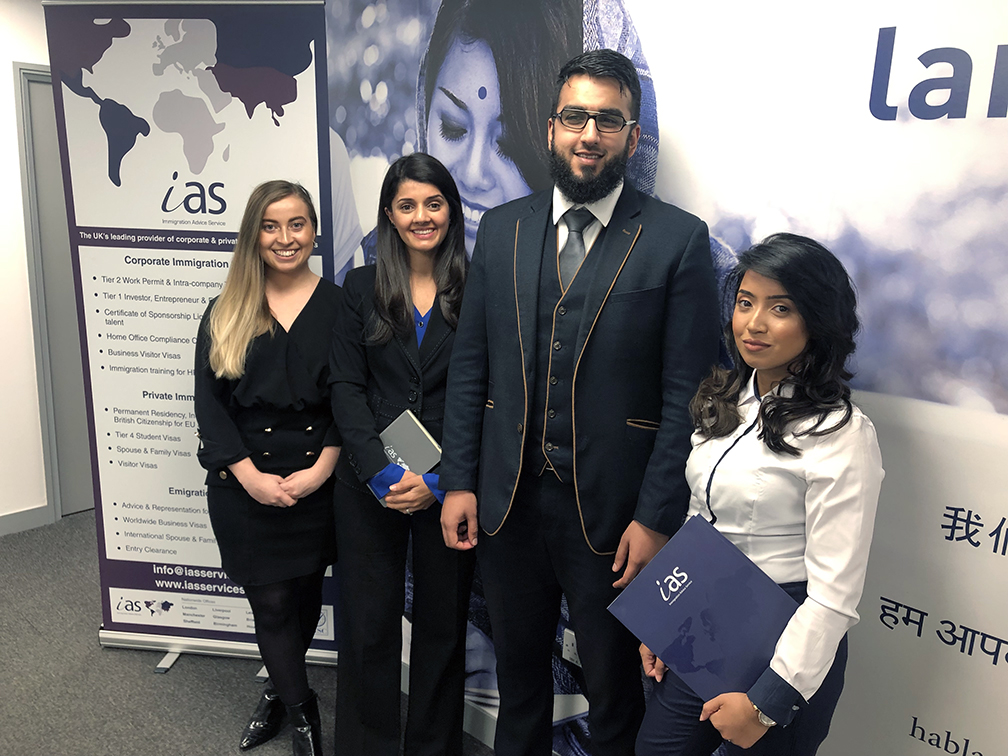 The Advice Package
During this untimed Advice Session with our professional immigration lawyers in London, you will receive our comprehensive advice, completely tailored to your needs and your situation.
Request the Advice Package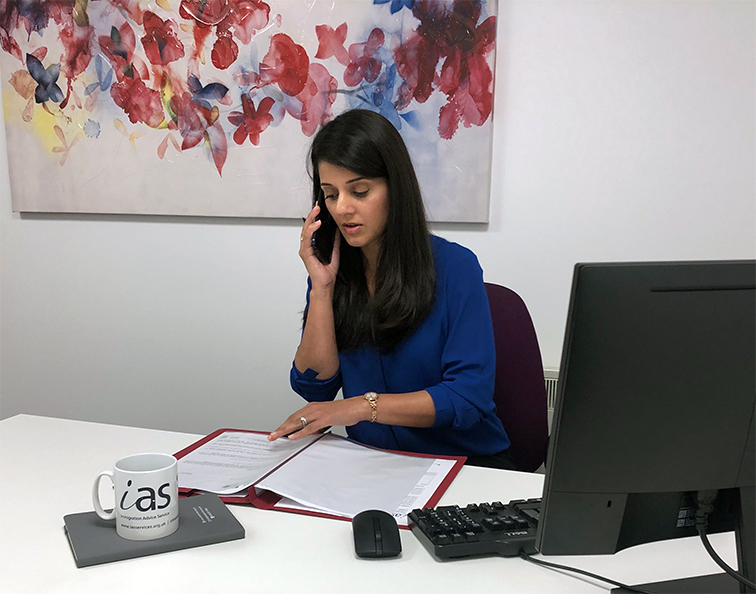 The Application Package
With our Application Package, your dedicated immigration lawyer will advise you on your application process and eligibility. Your caseworker will then complete and submit your forms to the Home Office on your behalf.
Request the Application Package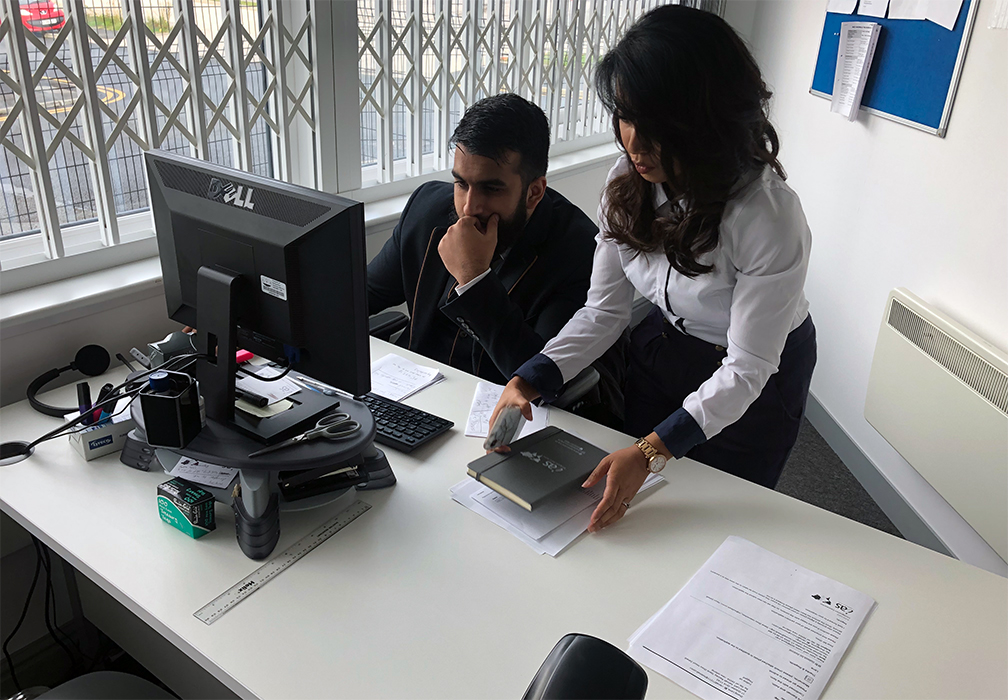 The Fast Track Package
Our Fast-Track Application Package is a premium service for those who need to submit their application in time with their deadlines. Your case will become a top priority for our lawyers and you will benefit from our highest-quality services.
Request the Fast Track Package
The Appeal Package
By choosing our Appeal Package, you can rely on our lawyers' legal knowledge and experience to ensure you have the highest chance of a successful appeal. We will also fully represent you in any hearings/tribunals.
Request the Appeal Package
Related pages for your continued reading.
Frequently Asked Questions
The visa-exempt countries for Canada are listed below. If your country is on this list, you
will not 
need a transit visa when you are transiting through Canada.
If your country is not on this list, it likely means that you are visa-required and may need a transit visa.
Andorra
Finland
Netherlands
Australia
France
New Zealand
Austria
Germany
Norway
Bahamas
Greece
Papua New Guinea
Barbados
Hong Kong (must have a passport issued by Hong Kong SAR)
Poland
Belgium
Hungary
Portugal
British citizen
Iceland
Romania (electronic passport holders only)
British National (overseas)
Ireland
Samoa
British overseas citizen (re-admissible to the United Kingdom)
Israel (must have a national Israeli passport)
San Marino
British overseas territory citizen with citizenship through birth, descent, naturalization or registration in one of the British overseas territories of:

Anguilla
Bermuda
British Virgin Islands
Cayman Islands
Falkland Islands (Malvinas)
Gibraltar
Montserrat
Pitcairn Island
Saint Helena
Turks and Caicos Islands

Italy
Singapore
British Subject with a right of abode in the United Kingdom
Japan
Slovakia
Brunei Darussalam
Republic of Korea
Slovenia
Bulgaria
Latvia
Solomon Islands
Chile
Liechtenstein
Spain
Croatia
Lithuania
Sweden
Cyprus
Luxembourg
Switzerland
Czech Republic
Malta
Taiwan (must have an ordinary passport issued by the Ministry of Foreign Affairs in Taiwan that includes the personal identification number)
Denmark
Mexico
United Arab Emirates
Estonia
Monaco
Vatican City State (must have a passport or travel document issued by the Vatican)
You will not be eligible to leave the airport with just a Canadian transit visa while you await your connecting flight to your destination country. You will only legally be allowed to leave the airport if you also have a temporary resident visa like a valid visitor visa that allows you to visit Canada.
You must always ensure that you carry your passport with you all times when transiting through Canada. If you don't have your passport with you, you may either be delayed or unable to transit through Canada at all.