Canada Work Permit
Most foreign nationals seeking to work in Canada will need a work permit. Total Law can help you join the hundreds of thousands of temporary workers granted a Canadian work permit every year.
Contact us today on +1 844 290 6312 or get in touch through our contact form for immediate advice and assistance on obtaining a work permit or for more information.
Overview of the Canadian work permit
Canada is a prime destination for many individuals seeking employment opportunities due to its strong and diverse economy, high workplace standards, and welcoming attitude to immigrants. Anyone wishing to work needs the right permit, and some foreign nationals are eligible for the work permit.
The Canadian work permit allows temporary foreign workers, business people, students (co-op work permit for a co-op program), agricultural workers, and caregivers in the live-in caregiver program for children and those with high medical needs to work in Canada.
With a valid status, you can partake in activities that you:
Are paid to do with money or commission
Are not paid to do but:

is a job you will usually be paid for or
counts as a valuable work experience as a Canadian citizen or permanent resident
For more information on the Canadian work permit or assistance with obtaining a work permit and moving to Canada, get in touch with our expert immigration lawyers. Please call +1 844 290 6312 or send an email to info@total.law.
"I'm very happy with the standard of training received on the OISC Level 1 course, i passed my exam. Thank you!"
"My application was approved and a huge weight has been lifted from our shoulders this year "
"We used this service for the spouse visa extension application to assure that all the information was valid and correct."
Types of work permits
There are two types of work permit: open work permit and employer-specific or restricted work permit.
Open work permits allow temporary workers to work for an eligible employer. Eligible employers are those that:
Do not regularly offer striptease, erotic dances, escort services, or erotic massages
Are not listed as ineligible in the ineligible list; the ineligible employers have failed to comply with conditions
The open work permit is not open to every applicant. To ascertain your eligibility, get an assessment of your circumstance from an immigration lawyer, call +1 844 290 6312 or contact us online.
Employer-specific work permits allow holders to work with the specific employer they are approved to work with for the specific duration and location. For more information, contact us.
Who does not need a permit to work in Canada?
You may not need to apply for a Canadian work permit if you have an applicable visa for the following programs:
| | | |
| --- | --- | --- |
| Foreign representatives | Family members of foreign representatives | Athletes and team members |
| Performing artists | News reporters, media crews | Public speakers |
| Convention organizers | Business Visitors | Clergy |
| Judges, referees, and similar officials | Examiners and evaluators | Expert witnesses or investigators |
| Foreign government officers | Health care students | Civil aviation inspector |
| Transportation Crew | Aviation accident or incident inspector | On-campus employment |
| Military personnel | Implied Status | |
Please note that some foreign nationals working the above jobs need a valid work permit. For example, performing artists filming a movie and bands performing at bars require a work permit. Also, Canadian citizens and permanent residents do not need a work permit to work in Canada.
What are the eligibility criteria for the work permit?
General Requirements
Depending on where you apply, the eligibility requirements for the work permit may differ. There are also requirements based on the job you are to do. However, some requirements apply to all applicants. To have access to work permits, you must:
Prove that you will not exceed your stay in Canada when your work permit expires
Meet the financial requirements
Have a clean criminal record
Prove that you are not a danger to Canada's security
Be in good health with a medical exam to prove that
Plan not to work for an employer in the ineligible employer list
Plan to work for an employer who does not regularly offer striptease, erotic dances, erotic massages, or escort services
Eligibility requirements to obtain the permit from inside Canada
If you are inside Canada and want to apply for a work permit, you must be in Canada as a result of having or are one of the following:
A valid study or work permit
A spouse, common-law partner, or parents with a valid study or work permit
Eligibility for a post-graduation work permit (in this case, your study permit should still be valid)
A temporary resident permit with validity that extends beyond six months from when you apply for a work permit
Awaiting on a decision for a permanent residence application you made from within the country
Applied to claim refugee protection
Been recognized as a convention refugee or protected person by the Immigration and Refugee Board of Canada
Permitted to work in Canada without a permit but now need it for a different job
Are a trader, investor, intra-company transferee, or professional under the Canada – United States – Mexico Agreement (CUSMA)
Eligibility criteria for workers applying from outside Canada
If you are applying for the work permit from outside Canada, you may need to meet additional requirements along with the general requirements. The additional requirements depend on your home country or territory.
Generally, the visa application center in your home country requires that you prove that you:
Have a clean criminal record with a police clearance certificate
Have been employed for the last three months
Have an employment offer from an employer in Canada
Meet the requirements of the job offer
Given that the requirements differ by country, it's recommended that you reach out to an immigration attorney for advice and assessment of your eligibility for a Canadian temporary resident visa. Call us on +1 844 290 6312 or contact us online.
Eligibility criteria for a foreign worker applying at a port of entry to Canada
The ideal is that you apply for your work permit before you enter Canada or apply while in Canada on a valid visa or permit, but you can also apply at a port of entry if you meet the following requirements:
Be eligible to travel without a visitor visa to Canada or for an electronic travel authorization (ETA)

Some countries, such as the United States, have a visa waiver agreement with Canada so that you can visit the country without a visitor visa or with a simple ETA.

Are eligible to enter Canada
Meet other requirements connected to the type of work permit you are applying for

Employer-specific work permit applicants must have completed all the application steps before going to the point of entry.
Open work permit applicants with a job offer can apply at a port of entry if they are from the United States.
Not be a seasonal agricultural worker.

Be eligible to give your biometrics at a point of entry
Required documents for foreign workers
Before starting a work permit application, temporary foreign workers must gather all the required documents and have sufficient supporting documents to prove their case.
The exact documents a temporary foreign worker needs will depend on the work permit they are applying for and where the foreign worker is applying from (country).
The supporting documents may include:
Passport photographs
Original and a copy of your passport with at least two blank visa pages
Previous passports showing travel history
Resume or C.V in English or French
Employment references, education certificate, and other documents to prove your eligibility for the Canadian job
Certificates for each of the countries you stayed in for more than six months since you turned 18
Employment letter from your current employment and payslips for the last three months
Job offer letter or contract on the Canadian employer's letterhead
Letter from employer stating that you can take up your job at a later date (if you submit your application less than one month from your supposed start date
If your adult family members are accompanying you, their documents should be included in the application as well, including their resume and passport. Also, you must provide proof of relationship, such as a marriage certificate or a completed Statutory Declaration of Common-Law Union form and other documents to prove a common-law relationship.
For the employer-specific or closed work permit, your new Canadian employer may be required to obtain a Labour Market Impact Assessment (LMIA) from Employment and Social Development Canada. For LMIA-exempt work permits, you may need to submit an offer of employment number instead.
A full-time international student looking for co-op work permits for an internship or to work off-campus may have to provide details on their academic program and if working on a temporary basis is an essential part of the program. Note that if you are approved for a co-op work permit, you can only do the job approved.
Quebec Work Permit Documents
If you are applying for a work permit to work temporarily in the province of Quebec, you must provide a copy of the Certificat d'acceptation du Québec (CAQ) from the Ministère de l'Immigration, de la Diversité et de l'Inclusion (MIDI). Beware that not all applicants for Quebec need this document; if you don't need a Labour Market Impact Assessment (LMIA), you may not need this. Confirm from an immigration attorney.
To apply for the CAQ, your employer must contact the Employment and Social Development Canada (ESDC) and the MIDI for permission to hire you. You must sign the application for a CAQ, which your employer sends to the MIDI.
The alternative is to apply for the Quebec Skilled Worker program, which leads to PR immediately but has its own requirements and process.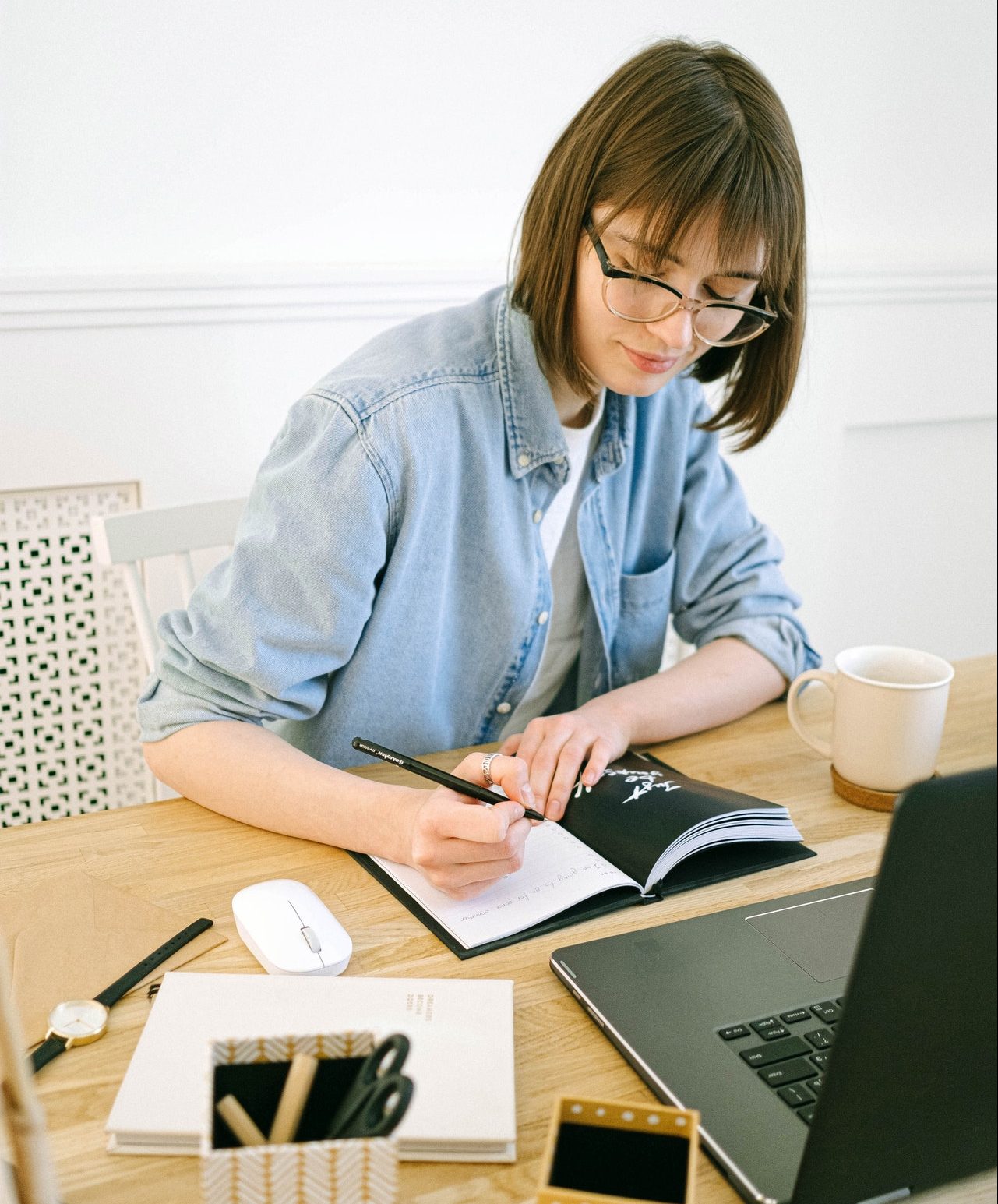 How to apply for the Canada work permit
Like the documents, the process for obtaining a Canadian work permit varies depending on the type of work permit you are applying for and from where you apply. You can apply online or submit a paper application to the visa office or Embassy in most countries.
The steps follow the pattern explained on this page, but beware that you may follow extra steps. If you are applying online, the first step is to answer some questions. The questions are usually around your documents. The alternative to this offline is preparing the document checklist.
The next step is creating an online My Service Canada account. With the Service Canada account, you can submit your application, pay the processing fees, and check your status.
Before submitting your application, you must upload your documents and completed copies of the following forms:
Application For Work Permit
Document Checklist
Family Information
If the following forms apply, you must upload them as well:
Statutory Declaration of Common-law Union
Use of a Representative
Authority to release personal information to a designated individual
Then you must pay the work permit application fees. You can also pay your biometrics fees while you pay the application fees to avoid delays. Ensure you print the receipts and upload them before you submit the application. Also, an incomplete application or missing information may cause the IRCC to return your application or delay processing.
Cost and Processing times
Canada Work Permit fees
There are two or three fees to pay when applying for your work permit, depending on what applies to you:
Application processing fee ($155)
Open work permit holder fee (optional) ($100)
Biometric fee ($85)
The above fees apply per person. If the application is for a group (3 or more performing artists), you can pay a maximum of $465 as the application processing fee. If the application is for a family (2 or more people), you can pay a maximum of $170 or a maximum of $255 for a group (3 or more performing artists).
The processing and biometric fees will not be refunded if the application for a permit is refused, but the open work permit holder fee is refunded in case of a refusal.
Processing times
The processing time depends on the country from which you applied and if you need to give biometrics and be available for an interview.
After you submit your application, an officer will review it and your documents to decide if an interview is needed. If they decide it is needed, you will get a letter specifying the interview's date, time, and place.
If you applied from inside Canada, the processing time is 87 days. This does not include the time you need to give biometrics. If you applied from outside Canada, it takes a few weeks to a few months, depending on the workload of the visa processing center.
Missing information in your application can extend your processing time or have it returned to you.
Work permit approval and refusal
After your work permit application and interview have been reviewed and processed, you will get a notice of the decision on your work permit application.
If your application is refused, Canada immigration will send you your original documents and an explanation of why your application was refused. There is no right of appeal for the work permit, but you can ask for a judicial review through the Federal Court of Canada with the assistance of an immigration lawyer.
If your work permit application is approved, you will get your original documents back and a letter of introduction confirming your work permit application approval. You are to present these documents at a port of entry to an immigration officer who will decide if you can enter. You must leave Canada or extend your current work permit before its expiry date.
Like most other permits and visas, applying for work permits to travel to Canada is not an easy process. The application may be more complicated due to the various types and eligibility requirements.
At Total Law, our immigration lawyers have extensive knowledge and experience in the Canadian immigration system. We can help maximize your chances so you can obtain work permits. Our immigration services include:
Assessing your eligibility for the work permit
Providing advice based on your circumstances
Providing advice on the documents that can help your case
Filling your application with the highest of standards
Liaising with the IRCC on your behalf
For more information on how we can help you, get in touch with us today. Call us on +1 844 290 6312 or send an email to info@total.law.

Advice Package
Comprehensive immigration advice tailored to your circumstances and goals.

Application Package
Designed to make your visa application as smooth and stress-free as possible.

Fast Track Package
Premium application service that ensures your visa application is submitted to meet your deadline.

Appeal Package
Ensure you have the greatest chance of a successful appeal. We will represent you in any case.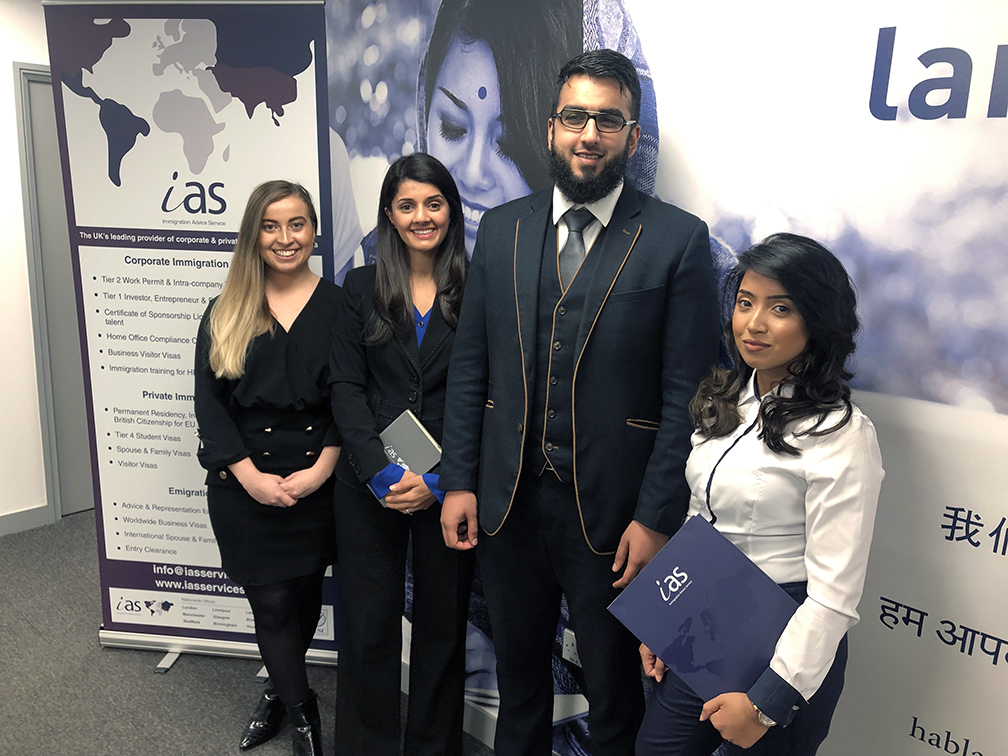 The Advice Package
During this untimed Advice Session with our professional immigration lawyers in London, you will receive our comprehensive advice, completely tailored to your needs and your situation.
Request the Advice Package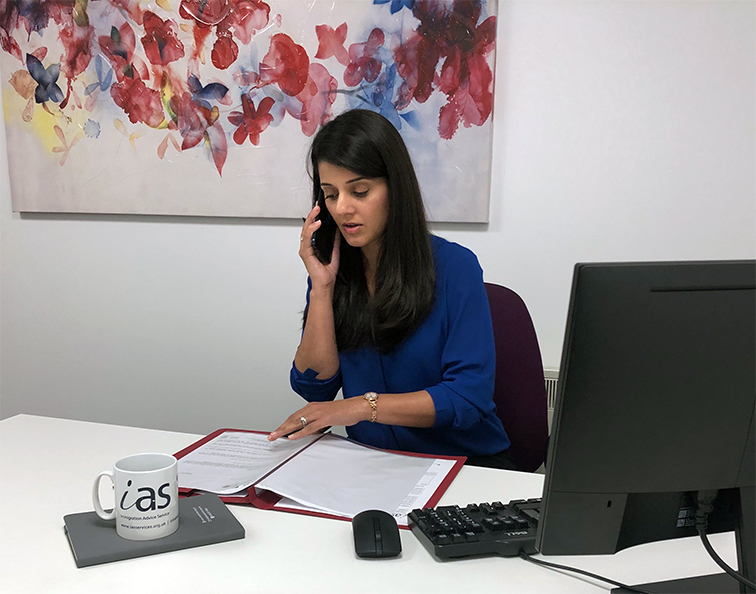 The Application Package
With our Application Package, your dedicated immigration lawyer will advise you on your application process and eligibility. Your caseworker will then complete and submit your forms to the Home Office on your behalf.
Request the Application Package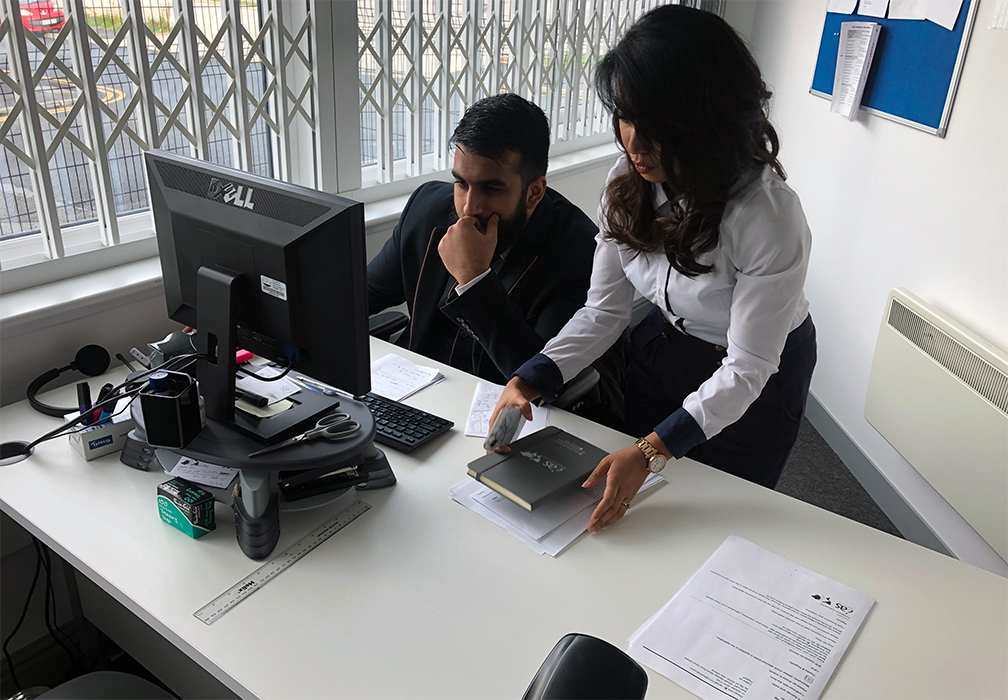 The Fast Track Package
Our Fast-Track Application Package is a premium service for those who need to submit their application in time with their deadlines. Your case will become a top priority for our lawyers and you will benefit from our highest-quality services.
Request the Fast Track Package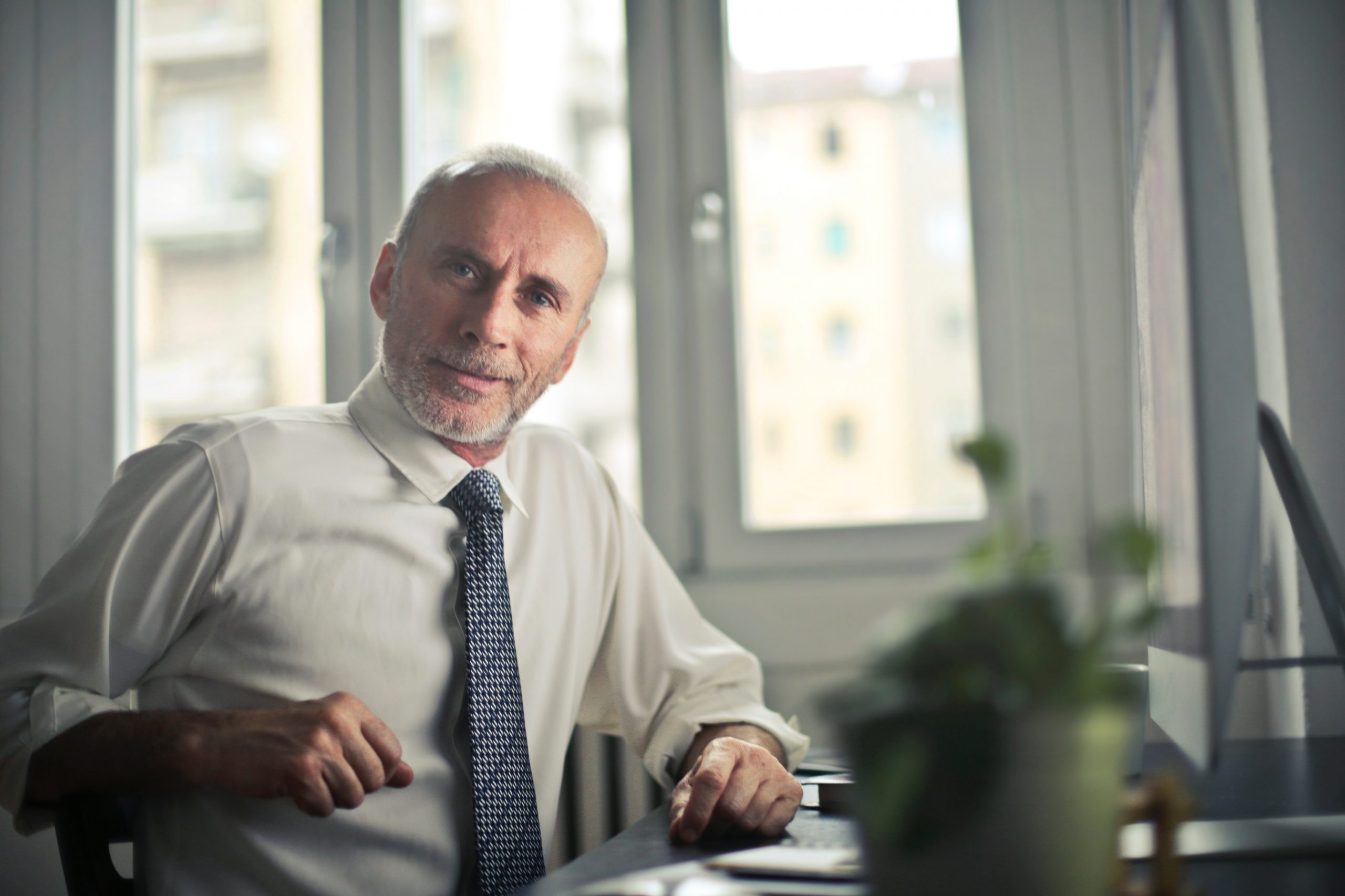 The Appeal Package
By choosing our Appeal Package, you can rely on our lawyers' legal knowledge and experience to ensure you have the highest chance of a successful appeal. We will also fully represent you in any hearings/tribunals.
Request the Appeal Package
Related pages for your continued reading.
Frequently Asked Questions
Work permits for Canada are typically approved for one to two years. However, a visa officer can change the validity period according to when your passport or travel document expires. Nevertheless, you can extend your current work permit before it expires if your situation has not changed.
The work permit is intended for holders to work temporarily, so it's not the best for those with immigrant intent. However, permanent resident applicants are eligible to obtain it if they are in the country already and awaiting information on their permanent resident status. Permanent residents, even new immigrants, don't need a permit to work.
Travellers to Canada with a work permit aren't automatically guaranteed entrance into Canada just because they have a work permit. Canada border services scrutinize everyone coming into Canada.
So, when coming, ensure you are with your passport, travel documents, resident visa (if you need one), and your letter of introduction or other proof of your work permit. It may also help if you have proof you meet your job requirements and a copy of your employer's LMIA if required, and proof of your job offer.
The Canada border services officer may also ask you some questions to determine whether you should be allowed to enter Canada.