USMCA Investor Work Permit (NAFTA)
Citizens of the United States and Mexico may come to Canada as investors under the USCMA or NAFTA Investor work permit without needing to go through the extra step of obtaining a Labour Market Impact Assessment (LMIA). This page explains the requirements and process.
For assistance with obtaining a USMCA investor work permit or advice, contact Total Law's Canadian immigration lawyers. Call us on +1 844 290 6312 or get in touch using the contact form.
What is the USMCA/NAFTA Investor Work Permit?
The USMCA/NAFTA Investor Work Permit is a permit that allows some Americans and Mexicans to engage in international business activities if they have made a significant investment and have a controlling interest in an American or Mexican company in Canada without having to obtain a positive LMIA.
Usually, investors and business people seeking entry into Canada must acquire a Labour Market Impact Assessment, formally known as a Labour Market Opinion. That document is issued by Economic and Social Development Canada (ESDC) as a negative or positive confirmation of the need for the individual in Canada.
The USMCA Investor Work Permit is specifically for investors who have committed or are intending to commit a substantial amount of investment capital in Canada in an American or Mexican enterprise in terms of ownership, meaning the owners have American or Mexican citizenship.
For assistance or advice with acquiring a USMCA investor work permit, call our Canadian immigration lawyers on +1 844 290 6312
"We used this service for the spouse visa extension application to assure that all the information was valid and correct."
"Thanking you so much for helping me and my wife live together for now and the distant future. We are grateful for your help and patience. "
"Spouse visa uk application was successful after working with your staff. I recommend this company the IAS for immigration services. "
What is NAFTA?
NAFTA is an acronym for the North American Free Trade Agreement. The North American Free Trade Agreement (NAFTA) came into effect on January 1st 1994, to liberalize trade between the United States, Mexico, and Canada.
NAFTA is an international mobility program that abolishes tariffs and other trade barriers between the three countries. It allows citizens of the countries to travel to and enter any of the three countries who are party to the agreement to temporarily provide goods or services, trade, or investment.
With a NAFTA work permit, an American or Mexican citizen may seek entry into Canada with or without a permit. In cases where you need a permit, you may be eligible for the NAFTA Investor Work Permit, NAFTA Intra-Company Transfer, or NAFTA Professional (TN Visa).
Before NAFTA, there was the FTA between the USA and Canada, but NAFTA expanded it to include Mexico.
On July 1, 2020, the United States-Mexico-Canada Agreement (USMCA) replaced the North American Free Trade Agreement – NAFTA. USMCA is sometimes called CUSMA or NAFTA 2.0. Although the USMCA changed some areas of NAFTA, it didn't affect the requirements and process of acquiring a work permit for Canada.
For assistance or advice with acquiring a USMCA investor work permit, call us on +1 844 290 6312 or contact us online.
What is a substantial investment?
Substantial investment refers to the value of the investment. There's no exact Canadian dollar figure that is a minimum investment to qualify as substantial investment, but immigration officers may weigh a NAFTA investor's investment based on proportionality against:
The total value of the business receiving the investment or
The amount that is typically required to establish a viable enterprise in the business sector or industry
To enable Canadian immigration to assess the substantial investment requirement, NAFTA investors must provide all the details on the investment, including information on the contract signed, total investment, source of funds, and any invoices issued as a result of investing.
What qualifies as an investment?
Canadian immigration does not count all acts of spending money or other capital assets on a business or venture as an investment. For your substantial investment to qualify, the invested funds should be:
Money held in a business account for routine business operations for the Canadian business
Mortgage debt or commercial loans secured by the investor's personal assets taken for the business
Payment of lease or rent for property or business equipment
Purchase of equipment or inventory
Goods or equipment transferred to Canada for commercial purposes or use.
For more information on the investment requirement or obtaining a NAFTA investor work permit, please contact our Canadian immigration lawyers for assistance. Call us on +1 844 290 6312 or send an email to info@total.law.
Requirements for an American or Mexican citizen
American and Mexican investors looking to obtain a NAFTA investor work permit must meet the following requirements:
They must be an American or Mexican citizen
They are irrevocably committed – have invested in a new or existing Canadian business without the possibility of returning the invested funds and it shouldn't be passive (real estate, for example)
Their investment is substantial
The Canadian business must be an American or Mexican company by ownership (that is, at least 50% is owned by those with American or Mexican citizenship)
If they are an employee, they must hold an executive or supervisory position or one that involves essential skills
They are seeking entry into Canada to develop and direct (controlling interest) the enterprise in which they have invested, with at least 50% ownership of the Canadian business
They are able to comply with Canada's existing immigration measures for temporary entry such as that they:
Intent to leave Canada when your investor permit expires
Have enough money to take care of themself during your stay in Canada and to return home;
Have no criminal record
Are not a danger to Canada's security
Are in good health
NAFTA Investor Work Permit for Employees
NAFTA investor work permits may also be granted to employees of the American or Mexican company that invested if such employees are in a position that involves essential skills. These are the requirements to bring an employee to Canada with this NAFTA work permit:
The Canadian employer must be an American or Mexican citizen
The employer must have investor status
If the employer is a business entity, the entity must be majorly owned by American or Mexican citizens who already have investor status in Canada (if they do not reside in the US or Mexico)
The employee must be an American or Mexican citizen
The employee will work in a supervisory or executive capacity or has specialized knowledge or essential skills to the Canadian firm's operations
The employee is able to meet the temporary entry requirements
The employer is not a permanent resident of Canada (or permanent resident by ownership if the employer is a corporation)
If the Canadian enterprise is new, the worker with American or Mexican citizenship doesn't need to have essential skills or specialized knowledge, but the permitted period for the work permit usually does not exceed one year because the Canadian government sees such immigration as only necessary to assist the new Canadian enterprise in establishing themselves in Canada and train a Canadian to take over that position after a reasonable time which to them is one year.
How to apply for the USMCA Investor Work Permit?
To begin the application process, a USMCA investor should submit an application to the Canadian visa office in their home country.
U.S. citizens can apply for NAFTA work permits at a point of entry (POE) or the visa office. However, due to the complex nature of this type of visa or permit, client service, program consistency, and reciprocity, you should apply far ahead of when you need to be in Canada from a visa office in Mexico or the United State.
Although applicants do not need to obtain an LMIA, they must apply for employment authorization and complete the Application for Trader/Investor Status form (IMM5321). You can visit the Canadian visa office for these forms and submit a filled one to the visa center. Along with the forms, you must also submit the following required documents:
Proof of American or Mexican citizenship (for example your certificate of citizenship)
Proof of the enterprise's nationality, that is proof of American or Mexican citizenship of the owners of the enterprise
Evidence of investment
Valid U.S or Mexican passport
Canadian immigration officials will review your documents and application. If they believe you meet the requirements and that your reasons are genuine, they may issue you a work permit in accordance with R204, T22 (International Free Trades Agreement for investor) for a maximum duration of one year.
When you get to a port of entry into Canada, a Canadian immigration officer will review your approval and documents to decide if you should be issued a work permit and what duration to issue.
Cost of the USMCA/NAFTA Investor Permit
The entire costs for the NAFTA Investor permit may vary based on your location and circumstances. Canadian temporary work permits are $155 per individual. However, if you are applying as a group, the cost may differ. Also, if you are required to give your biometrics, the cost of that varies by the visa application center.
Processing time for Investors
When you apply at a Canadian visa office, the processing time for your investor work permit is based on the standard processing times at the Canadian visa office in the country from which you apply.
Applications from the United States typically take five weeks on average while applications from Mexico take 14 weeks on average. Those times do not include the time it takes to send the application between a visa application centre and the office of the Immigration, Refugees and Citizenship Canada (IRCC), and the time for biometrics.
NAFTA Investor Work Permit extension
NAFTA investors may be issued a work permit that is valid for a maximum of one year. After that time, they may apply for an extension for a duration of two years provided you still meet the requirements.
When you apply for an extension, the visa officer will compare the information provided in your first application to that in your extension request.
Also, note that if you take another job in Canada or engage in an activity that's not consistent with the investor work permit (like closing down the business), your investor status would end.
What is not covered by NAFTA 2.0?
Unlike most work and immigrant visas that allow you to bring spouses and members of your family, NAFTA does not extend "dependent" privileges to your spouses and family members. If they must enter Canada, they can apply for the right permit as covered by Canada's Immigration and Refugee Protection Act.
The NAFTA program does not cover permanent residents. Until they have acquired American or Mexican citizenship, they cannot claim the benefits of the NAFTA program to enter Canada. It also does not assist with obtaining permanent residence in any of the countries.
In addition, though NAFTA helps with admission to conduct business, it does not replace the need to meet licensing and certification requirements or general provisions around the admission of foreign workers into Canada.
How can Total Law help?
Total Law can help you obtain a USMCA investor work permit. Our Canadian immigration lawyers have expertise and years of experience in the Canadian visa and immigration system. We have helped several individuals and businesses to acquire work permits. When you decide to work with us, we will:
Assess your eligibility and let you know your options
Provide advice on the best actions to take to increase your chances of success
Advice on the documents that will boost your application
File your application with the highest standard
Liaise with the visa office and IRCC on your behalf
Assist with concierge and temporal move to Canada, such as arranging flight details and assistance with getting an apartment
For more information on how we can help you, please call us on +1 844 290 6312 or contact us online.
Advice Package
Comprehensive immigration advice tailored to your circumstances and goals.
Application Package
Designed to make your visa application as smooth and stress-free as possible.

Fast Track Package
Premium application service that ensures your visa application is submitted to meet your deadline.
Appeal Package
Ensure you have the greatest chance of a successful appeal. We will represent you in any case.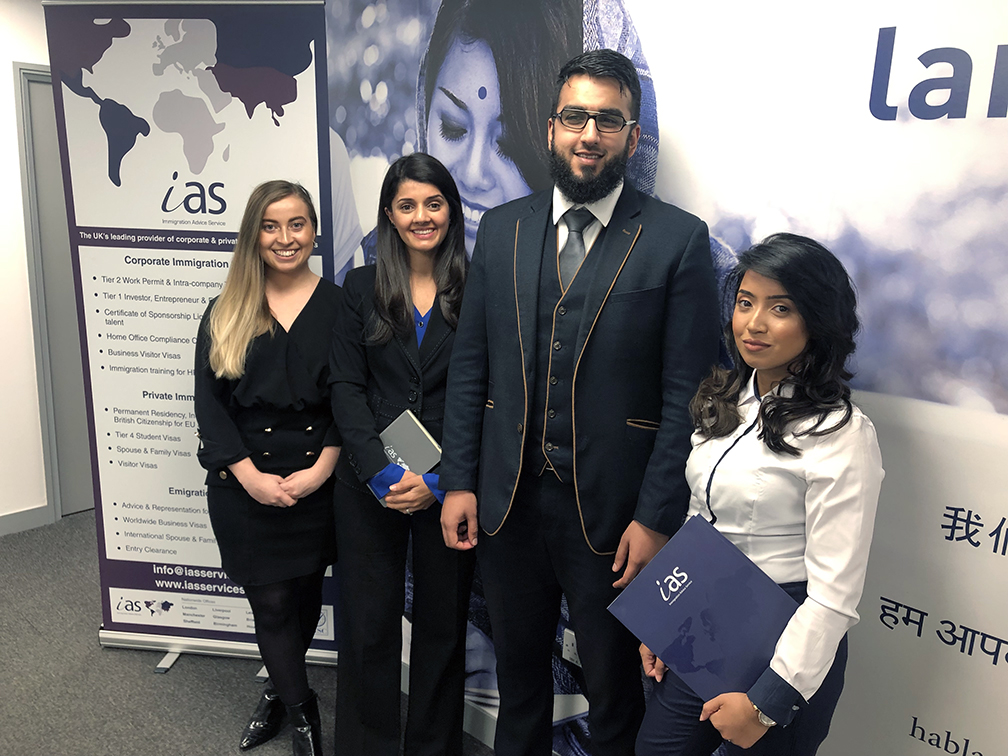 The Advice Package
During this untimed Advice Session with our professional immigration lawyers in London, you will receive our comprehensive advice, completely tailored to your needs and your situation.
Request the Advice Package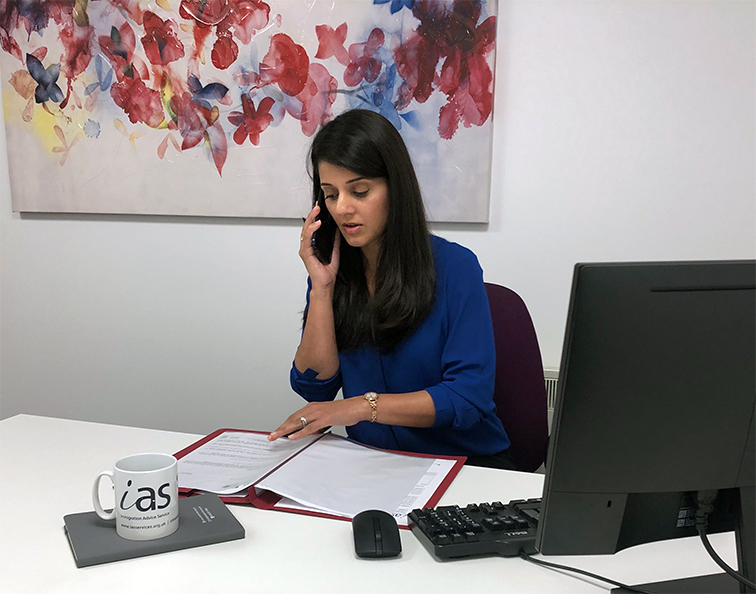 The Application Package
With our Application Package, your dedicated immigration lawyer will advise you on your application process and eligibility. Your caseworker will then complete and submit your forms to the Home Office on your behalf.
Request the Application Package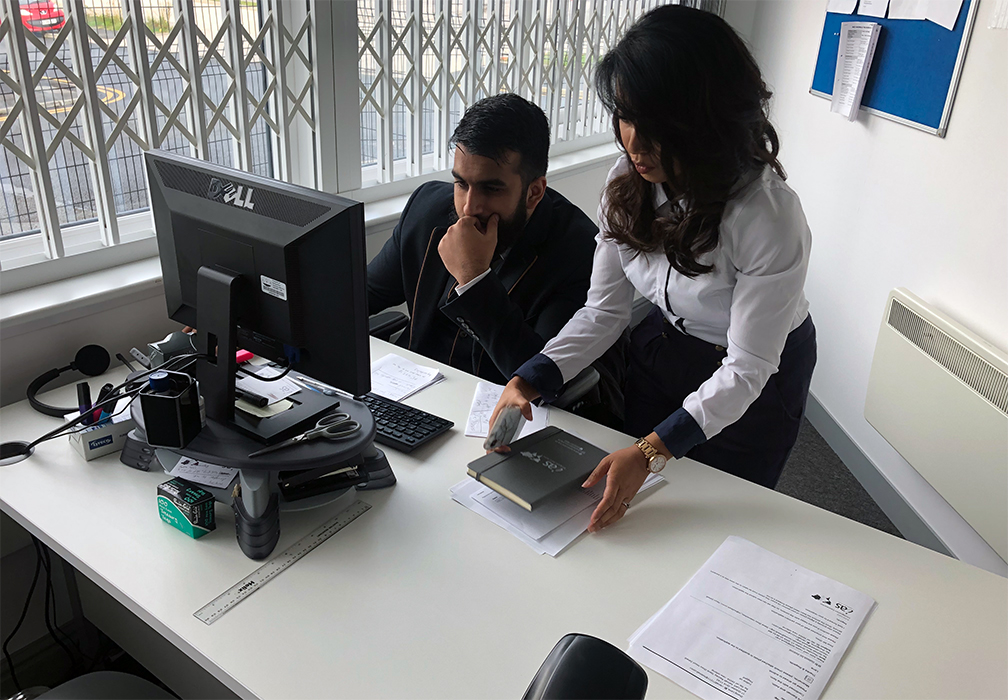 The Fast Track Package
Our Fast-Track Application Package is a premium service for those who need to submit their application in time with their deadlines. Your case will become a top priority for our lawyers and you will benefit from our highest-quality services.
Request the Fast Track Package
The Appeal Package
By choosing our Appeal Package, you can rely on our lawyers' legal knowledge and experience to ensure you have the highest chance of a successful appeal. We will also fully represent you in any hearings/tribunals.
Request the Appeal Package
Related pages for your continued reading.
Frequently Asked Questions