Canadian Citizenship by Birth
If you were born on Canadian soil or in Canadian territory, you will likely have an automatic right to acquire Canadian citizenship.
For more information about Canadian citizenship, how to determine if you're a Canadian citizen and what options are available to you if you are, reach out to one of our immigration advisers on +1 844 290 6312, or contact us online.
Overview of Canadian Citizenship by Birth
Canada is one of the few countries in the world that still operates on the principle of 'jus soli', a phrase meaning 'the right of soil'.
This principle states that anyone who is born on Canadian soil automatically becomes a Canadian citizen. This principle is also commonly known as birthright citizenship.
This occurs even if neither of the child's parents are Canadian citizens or residents themselves.
There are only a few exceptions to this rule, all of which involve the occupation of one or more parents that may potentially prevent citizenship from being conferred (such as if they were foreign diplomats).
Obtaining Canadian citizenship by birth is one of the four main ways that an individual can obtain Canadian citizenship. The other three ways are through naturalization, descent, and adoptive parents.
"I'm very happy with the standard of training received on the OISC Level 1 course, i passed my exam. Thank you!"
"My application was approved and a huge weight has been lifted from our shoulders this year "
"We used this service for the spouse visa extension application to assure that all the information was valid and correct."
The 'Jus Soli' Principle
As stated in the Canadian Citizenship Act, any person born in Canada automatically has the right to be granted citizenship.
This includes the following locations:
Canadian soil
The internal waters of Canada and the territorial sea of Canada
Canadian airspace
A Canadian vessel or aircraft
This will be regardless of the citizenship or residency status of the biological or legal parents.
Because of this, it is entirely possible for non-Canadian foreign nationals to travel to Canada and give birth in order to confer Canadian citizenship to their child.
However, although the child would technically have right of residence in Canada in this instance, the parents will still have to adhere to the specific immigration permission that they've been granted by Immigration, Refugees and Citizenship Canada (IRCC).
This is because having a Canadian-born child will not confer any special residence or immigration permissions to the parents.
As a result, if the parents of the Canadian-born child are visiting Canada temporarily, such as with a temporary resident visa, or an electronic travel authorization (eTA), they must leave Canada at the end of their permission's validity.
What Advantages and Rights Would the Canadian Child Have?
After a child is born in Canada, they would be granted the same full rights and privileges as any other Canadian child citizen.
These include the following:
The right to carry a Canadian passport
The ability to freely travel to and from Canada without being subject to immigration control or restrictions
The right to vote (upon reaching 18)
The right to take up certain jobs that require high security clearance (upon reaching the appropriate age)
The ability to spend as much time outside of Canada without losing any of the above rights and freedoms
It is likely that the Canadian-born child will return to their parents' home country after being born, particularly if the parents were only in Canada on limited immigration permission.
Because of this, the child would normally be able to reap the benefits of dual citizenship, with the option to return to Canada in later life to live, work and study there if they wish.
Canadian-born individuals may also have the ability to confer Canadian citizenship if and when they have their own children later on in life.
What Are the Exceptions to the 'Jus Soli' Principle?
The Canadian 'jus soli' principle only has a few exceptions.
A child born in Canada will not be conferred citizenship if neither parent was a citizen or lawfully admitted to Canada for permanent residence, and either parent was any of the following:
A diplomat or a consular officer of a foreign government (or an employee in the service of these persons)
An employee or another representative of a foreign government (or an employee in the service of these persons)
An officer or an employee of a specialized agency of the United Nations
An officer or an employee of any other international organization with diplomatic privileges and immunities
If any of these situations apply, a child born in Canada will likely only obtain the citizenship of either or both parents.
How Can I Prove My Canadian Citizenship Status?
In most cases, you will be able to use your birth certificate from a Canadian province or territory as proof of your Canadian citizenship.
However, there are exceptions to this. You will not be able to use a birth certificate to prove your citizenship status if, at the time you were born:
None of your parents were a Canadian citizen or permanent resident of Canada, and
At least one of your parents worked for a foreign government/international organization
In addition, DND 419 birth certificates are not considered by IRCC to be acceptable proof of citizenship.
DND 419 certificates were issued by the Department of National Defence to children born outside Canada to Canadian Armed Forces personnel before November 1979.
If either of these above situations apply to you, then the only way to definitely prove your citizenship status will be to apply for an official Canadian citizenship certificate from IRCC.
Note that a proof of citizenship such as a birth certificate or citizenship certificate is not a travel document. If you wish to travel to and from Canada, you must be in possession of a valid passport or other travel document to do so.
Are There Any Restrictions on Birth Tourism?
Overview
One of the most common questions that arise from Canada's citizenship laws is that of birth tourism.
Birth tourism refers to the act of travelling to another country with the sole intention of giving birth there, thus conferring citizenship or residency rights onto the child (or sometimes also the parents).
Due to Canada's 'jus soli' rules, birth tourism is noted by the Canadian government as a phenomenon that may occur when processing immigration applications.
As a result, visitors to Canada may be concerned if there are any restrictions or limitations placed on people who may visit Canada specifically to give birth, or may give birth while in Canada.
The Guidance on Birth Tourism
As IRCC state in their official guidance, "Giving birth in Canada does not represent a violation of any terms or conditions that may be applied to a temporary resident".
This means that any temporary visitors to Canada will not be refused entry into Canada because of pregnancy, or their intention to give birth while on Canadian soil.
Instead, visitors will be assessed using the standard visitor visa guidance that is used with all applicants. For example, they will be assessed on (amongst other things) whether:
They have enough funds to support themselves during their visit
They intend to return to their home country after their visit
They're inadmissible to Canada
In addition, the healthcare risks associated with pregnancy and childbirth will not affect the applicant's assessment on exceeding the excessive demand threshold on Canadian healthcare systems.
Despite all of this, it's important to note that the intentional concealment of your pregnancy prior to entering Canada may, in and of itself, negatively affect your admissibility.
How Can Total Law Help?
Birth can be one of the most common ways that Canadian citizenship is conferred onto an individual, due to the broadness of the 'jus soli' rule.
However, if you require assistance with the issue of your Canadian citizenship status, or have any questions, concerns or queries about Canadian citizenship by birth, Total Law can help.
We offer complete and comprehensive immigration advice to our clients on a range of topics and issues. Our fully qualified immigration advisers have the tools and knowledge you need to assist with your immigration case, regardless of its size or complexity.
Whether you wish to learn more about the process in which Canadian citizenship is conferred, have questions or concerns about your own citizenship status, or want to find out more about the options available to help you immigrate to Canada, we can help.
For more information about the services we offer and what we can do for you, speak to one of our legal experts on +1 844 290 6312, or contact us online today.

Advice Package
Comprehensive immigration advice tailored to your circumstances and goals.

Application Package
Designed to make your visa application as smooth and stress-free as possible.

Fast Track Package
Premium application service that ensures your visa application is submitted to meet your deadline.

Appeal Package
Ensure you have the greatest chance of a successful appeal. We will represent you in any case.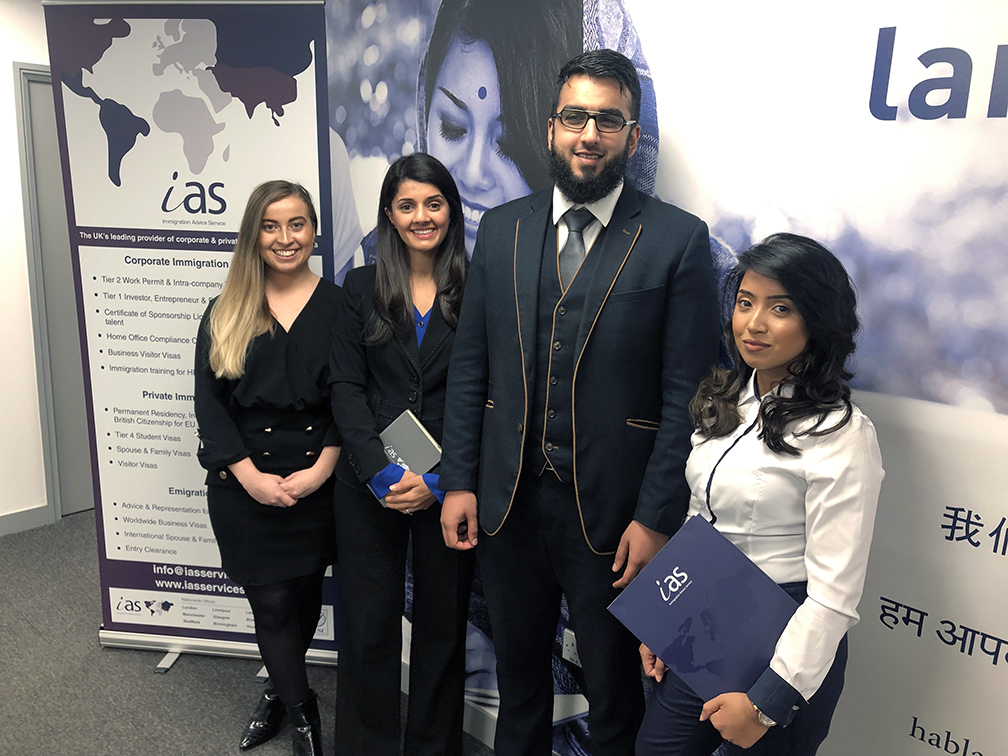 The Advice Package
During this untimed Advice Session with our professional immigration lawyers in London, you will receive our comprehensive advice, completely tailored to your needs and your situation.
Request the Advice Package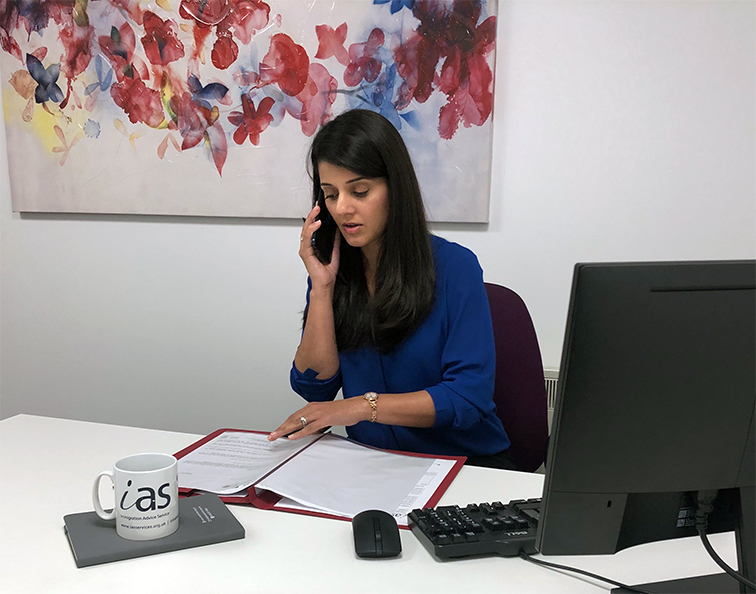 The Application Package
With our Application Package, your dedicated immigration lawyer will advise you on your application process and eligibility. Your caseworker will then complete and submit your forms to the Home Office on your behalf.
Request the Application Package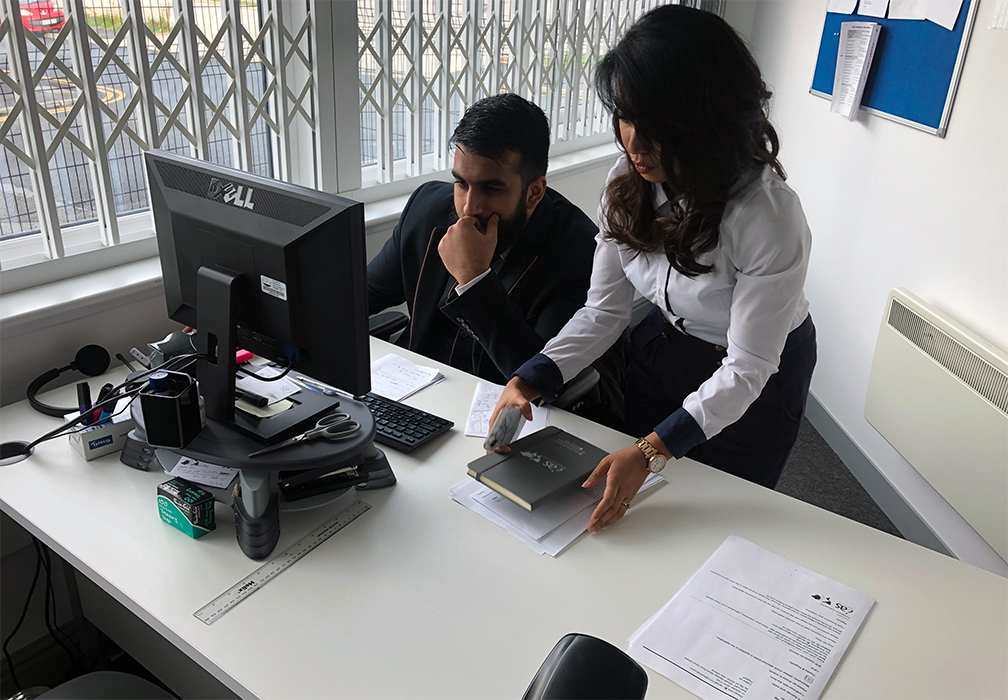 The Fast Track Package
Our Fast-Track Application Package is a premium service for those who need to submit their application in time with their deadlines. Your case will become a top priority for our lawyers and you will benefit from our highest-quality services.
Request the Fast Track Package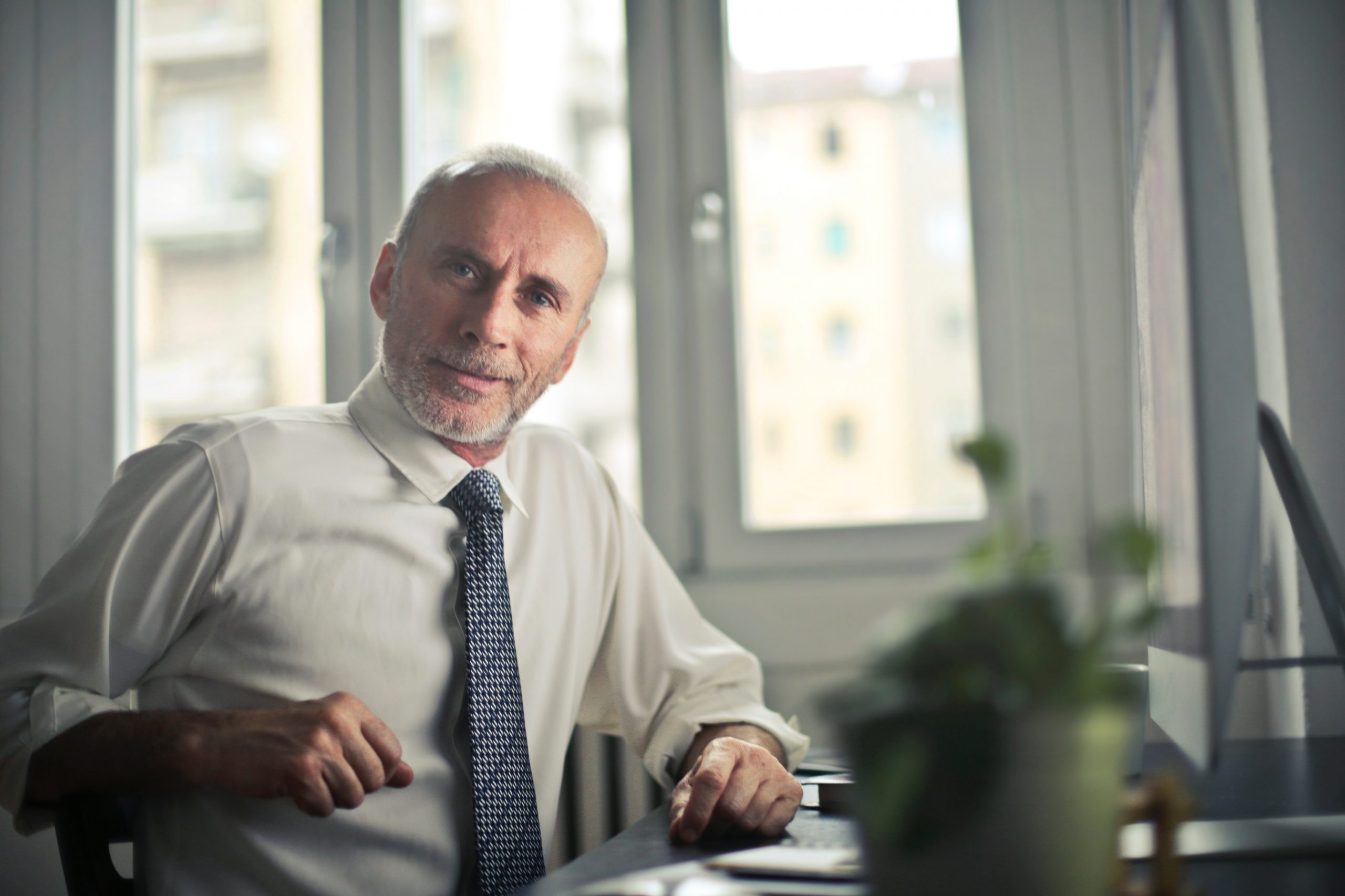 The Appeal Package
By choosing our Appeal Package, you can rely on our lawyers' legal knowledge and experience to ensure you have the highest chance of a successful appeal. We will also fully represent you in any hearings/tribunals.
Request the Appeal Package
Related pages for your continued reading.
Frequently Asked Questions
Yes, Canada allows dual and even multiple citizenships. This means that you're allowed to take citizenship in other countries without having to renounce your Canadian citizenship.
However, you must check that other countries you wish to become citizens in also allow dual or multiple citizenships. If it's the case that you wish to become a citizen of a country that doesn't allow dual citizenships, you may have to renounce your prior citizenship to your first country in order for this to take effect.
Despite the special relationship and immigration permissions shared between Canada and the U.S, there are no ways in which a Canadian-born child can automatically obtain U.S. citizenship, unless one or more parents were U.S. citizens themselves.
Instead, the Canadian-born child must become a permanent resident of the U.S. themselves and go through the usual process of becoming a fully-naturalized U.S. citizen in order to obtain U.S. citizenship.
As of the time of writing, there are only two ways in which you can lose your Canadian citizenship.
The first of these is by wilfully renouncing your citizenship.
Individuals may choose to renounce their citizenship if they wish to become a citizen of a country that does not allow dual citizenship, or for personal reasons, such as in an act of political protest.
The second method is by having your citizenship revoked.
There are only a handful of limited situations where you may have your Canadian citizenship revoked. These include the following:
Lying or knowingly concealing information on your citizenship application
Committing citizenship or immigration fraud
Terrorism
High treason
Espionage