Ireland Study Visa Application From Canada
Non-EEA students, including Canadians, may enter Ireland to study with a study visa.
If you have any questions regarding the Ireland student visa for Canadian International students, you may contact our team for expert immigration services to discuss immigration law and the student visa application process.
Please contact us at +1 844 290 6312, or contact us online seven days a week via our live chat.
What is an Irish Student Visa?
An Ireland Study visa allows foreign nationals to Ireland, including Canadians, to enter the country for study purposes. There are two types: the Short Term Study Visa and the Long Term Study Visa. Whichever you apply for will depend on the duration of your study in Ireland and your course.
With a student visa, Canadians in Ireland are allowed and required to:
Progress academically and pass exams to advance to the next year of the programme.
Provide proof of full payment of all course fees via bank details and bank statements.
Stay in Ireland for a maximum of seven years.
Maintain medical insurance through private medical insurance.
Note that the Irish Study visa does not allow holders to:
Access public benefits.
Change from a degree programme to a language or non-degree programme.
"I'm very happy with the standard of training received on the OISC Level 1 course, i passed my exam. Thank you!"
"My application was approved and a huge weight has been lifted from our shoulders this year "
"We used this service for the spouse visa extension application to assure that all the information was valid and correct."
What is a Long Stay Study Visa?
With a Long Stay 'D' Visa to Ireland, foreign citizens can enter Ireland to complete a study course that lasts longer than 3 months. To be eligible for this student visa, Canadian applicants have to be enrolled in a full-time course in Ireland when submitting their visa application, and their course has to be a part of the  "Interim List of Eligible Programmes," which is posted by the Garda National Immigration Bureau.
While this student gives you permission to enter Ireland, to stay longer than 3 months, applicants have to complete their visa application by registering for an Irish Residence Permit at the visa office by a local immigration officer who will confirm the length of the stay.
For students who wish to work, the long-term student visa is a good route, as it permits casual employment on a part-time basis during the semester time but full-time during any holiday.
When applying for the long stay study route, you will be required to provide proof of your course, accommodation and sufficient funds to cover at least your first year in Ireland.
What is a Short Stay Study Visa?
For Canadian students who only wish to enter Ireland temporarily to complete a short-term study course or to sit an exam, the Short Stay 'C' Student visa should suit them fine. This permit allows foreign citizens to stay in Ireland for up to 3 months.
To be eligible for this student visa, Canadian applicants have to be enrolled in a course in Ireland when submitting their visa application.
It is important to note that Short stay 'c' visas are not extendable. After the 3 months are up, you have to return to Canada. Also, this student visa does not permit working.
What is the Ireland Study visa application process?
The study visa is done via an online application process. You will be required to provide a few details in the online application form, including personal information, contact details and the reason for your trip to Ireland.
Once you submit the form, you will be provided with your application summary sheet. On there, you will find information regarding the application office to send your supporting documents.
All the documents must be original documents and in English or Irish. If not in those two languages, they will have to be translated by a certified person.
Original documents such as marriage/birth certificates will be returned however, other documents such as bank statements or letters of invitation will not be returned. If there are particular documents that you wish to have returned, you are to provide a list of these documents with the application.
The supporting documentation is as follows:
Application summary form
A valid passport and any previous passports
Details of your study course in Ireland which confirm that you have been accepted and enrolled on a course of full-time education (if applicable)
A detailed Letter of application where you explain why you want all course fees have been paid in full
Proof that you meet the minimum English language requirements per the English language course (if applicable)
Two passport-size photographs
Proof of sufficient funds showing you can support yourself
Proof of registration  for medical insurance
There are additional documents needed if the applicant is under 18 years old.
These are:
The birth certificate
Consent of their parent/legal guardian, via a notarized document which confirms the parents/legal guardians' agreeance to the child coming to Ireland for study purposes and that the school/host family/education agency is the legal guardian of the unaccompanied child student during the child's stay in Ireland.
The parent's/guardian's passports or valid travel document
Accommodation and vetting certificate
Depending on your personal circumstances, you may be asked to provide additional supporting documents. You may also be asked to provide biometrics information as part of the application process.
How much money is considered "sufficient funds?"
If you want to apply for the Long Stay Study Visa, the minimum financial requirements are:
You have at least €7,000 (9,386.34 Canadian Dollars) in savings at the time of submitting your application
You or your sponsor have access to at least €7,000 (9,386.34 Canadian Dollars) for each subsequent year of your studies
Also, you will be required to show proof you can cover your tuition fees and your visa application fee. The visa application fee will depend upon which visa you are applying for.
The fees for visas are:
Single entry: €60 (80.45 Canadian Dollars)
Multi entry: €100 (134.09 Canadian Dollars)
Getting Permission to Remain in Ireland with a Long Stay Study Visa
Canadian students who wish to study in Ireland for more than 3 months must register with the local immigration officer for the district/town/area in which they are living in Ireland after they have passed border control.
During this registration appointment, their Canadian valid passport (or other foreign passports) will be "endorsed" with the conditions and period of time for which they have permission to remain in Ireland. If all goes well, applicants will be provided with a Valid Irish residence permit.
An Irish Residence Permit is a card that highlights your legibility to remain in Ireland through the type of immigration permission you have, represented by a corresponding stamp number. Each stamp shows what you can do while you are here. It is recommended to keep your card with you at all times to avoid any issues with the immigration service.
Total Law is an Irish and Canadian immigration service that can help support students just like you in obtaining a coveted Irish student visa.
We have extensive experience supporting individuals with a wide range of immigration services and are confident we can help you maximize your chances of success with your Ireland study visa application.
We can help you put together a solid application, advise on the documents to improress Irish immigration authorities, and liaise with them when necessary so you can go on to enjoy your studies in Ireland.
Reach out today via live chat or phone (+1 844 290 6312) to find out how we can support you!
Advice Package
Comprehensive immigration advice tailored to your circumstances and goals.
Application Package
Designed to make your visa application as smooth and stress-free as possible.

Fast Track Package
Premium application service that ensures your visa application is submitted to meet your deadline.
Appeal Package
Ensure you have the greatest chance of a successful appeal. We will represent you in any case.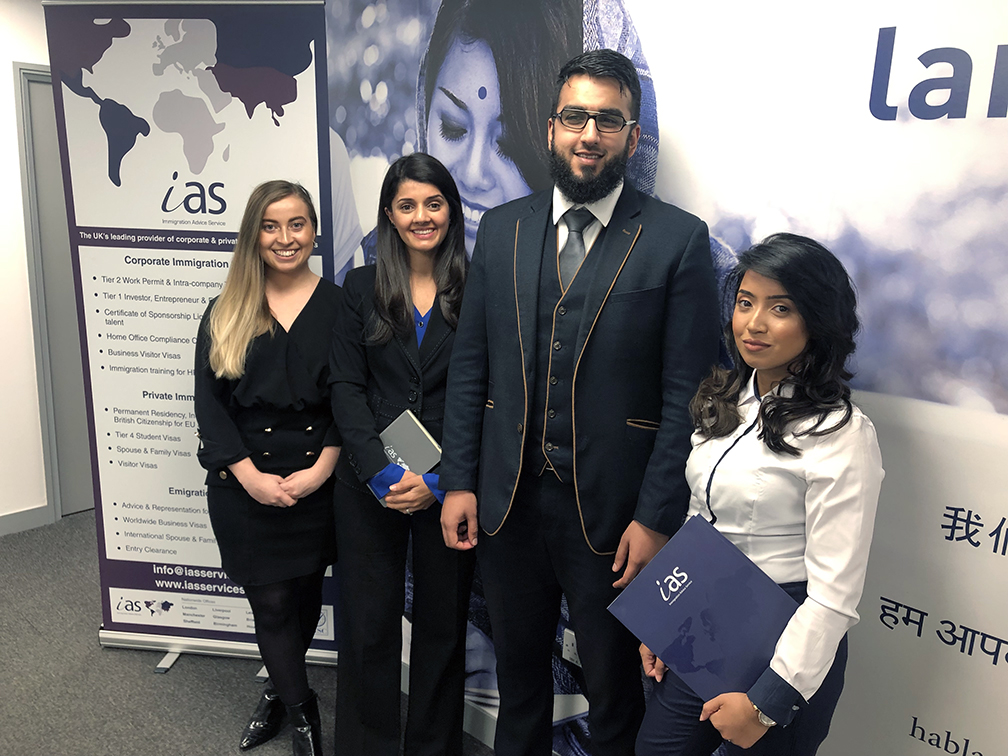 The Advice Package
During this untimed Advice Session with our professional immigration lawyers in London, you will receive our comprehensive advice, completely tailored to your needs and your situation.
Request the Advice Package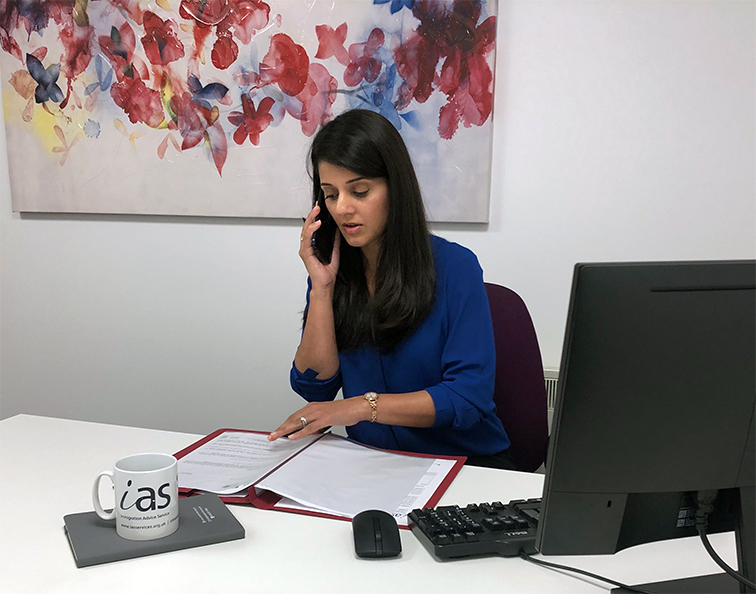 The Application Package
With our Application Package, your dedicated immigration lawyer will advise you on your application process and eligibility. Your caseworker will then complete and submit your forms to the Home Office on your behalf.
Request the Application Package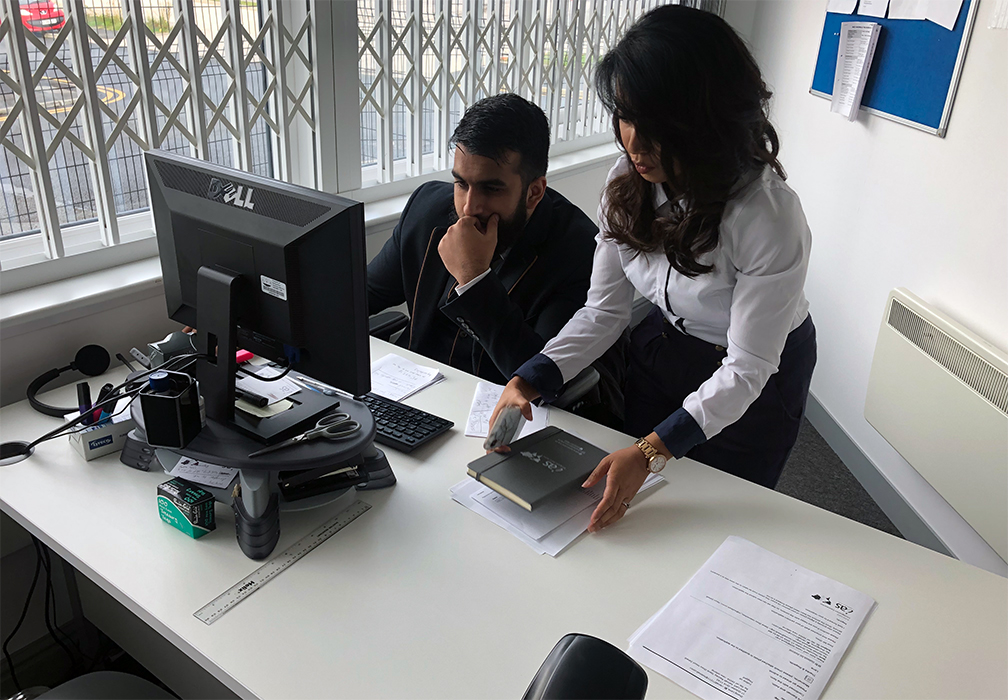 The Fast Track Package
Our Fast-Track Application Package is a premium service for those who need to submit their application in time with their deadlines. Your case will become a top priority for our lawyers and you will benefit from our highest-quality services.
Request the Fast Track Package
The Appeal Package
By choosing our Appeal Package, you can rely on our lawyers' legal knowledge and experience to ensure you have the highest chance of a successful appeal. We will also fully represent you in any hearings/tribunals.
Request the Appeal Package
Related pages for your continued reading.
Frequently Asked Questions
The ability to work in Ireland while on the Student Visa depends upon which visa you are on.
Holders of the Long Stay D Study Visa have the right to work up to 20 hours a week during the academic year and up to 40 hours a week during breaks.
Those who have the Short Stay Study Visa to Ireland are not allowed to work while in Ireland, which includes volunteering.
No, applicants do not require an Irish sponsor to apply for the Study Visa to Ireland. However, all applicants have to meet the minimum financial requirements. For the Long Stay 'D' Visa you have to show that you have immediate access to at least €7,000 and that you can access an additional €7,000 for each year of your study course.
You may have a sponsor in order to help you meet the financial criteria if you do not have enough finances yourself, but it is not required.
If you were unable to sit certain exams due to circumstances beyond your control, like an accident or illness that can be supported by medical evidence, it is possible to maybe extend your permission for four months in order to take the exams.
Also, if you can demonstrate that your exam results were very close to the passing mark or that you passed the majority of other modules, your extension will be considered.
The extension will not be possible for a year.
It will completely depend on where you live and what lifestyle you enjoy. However, on average, we estimate that a student will spend between €6,000 (8,038.05 Canadian Dollars) and €11,000 (14,736.42 Canadian Dollars) per year.