Irish Study Visas For Canadian Citizens and Residents
There are two main study visas Canadian residents can obtain to study in Canada. This page details the requirements and application processes.
If you are planning to attend an academic program or university in Ireland, contact Total Law for assistance. Speak to one of our expert immigration advisers today. Call +1 844 290 6312 or use the online contact form to get in touch regarding the entry requirements for your studies in Ireland.
What are the Irish Student Visas?
There are two Irish Study visas: the Student Visa and the Short Term 'C' Study visa.
The Short Term 'C' Study visa allows foreign nationals to come to study for less than 90 days in Ireland. Canadians who travel to Ireland to study do not require this visa.
However, for stays of longer than 90 days, all foreign nationals including Canadians will still require a permit from the Irish Department of Foreign Affairs. Obtaining permission from the Irish immigration service will allow you to stay in the country to study legally. The alternative is the Irish Student visa.
The student visa gives the holder legal permission to visit Ireland in order to study. It can give foreign students access to Irish university studies, language courses, training or apprenticeship programs, and other professional or educational training programs.
The Irish study visa is typically valid for up to one year. It can then be renewed if the applicant is fully eligible.
"We used this service for the spouse visa extension application to assure that all the information was valid and correct."
"Super helpful and knowledgable staff, everyone I dealt with has been so friendly and professional plus, reasonable pricing. Wish I knew about them sooner!"
"Sudipta was very helpful during our initial advice session. She answered all of our questions with clarity, and we didn't just feel like clients - we could tell she really wanted to help us."
Do Canadian Citizens Need an Irish Study Visa?
Canadian citizens do not need a visa in order to enter Ireland and so can partake in short stay study without obtaining a visa. However, they can still choose to apply for the Long Stay study visa if they desire. If they wish to study without a vis, citizens of Canada need to:
Get permission to enter the country from the immigration officer at border control.
When staying in Ireland for longer than three months, register for a long-stay visa or Irish Residence Permit. All foreign nationals will need to register before the expiration of their landing stamp.
Note that when visiting Northern Ireland, visas for visa-required citizens will need to be processed through the UKVIS and not the Irish consulate as it is considered part of the UK.
Eligibility for the Irish Student visas
Each student visa has its peculiar requirements and documents. Typically, Canadians must meet the following requirements when studying in Ireland.
As a Canadian citizen and non-EEA/Swiss national, you are required to provide a signed letter of enrollment to your course of study.
Students must provide proof of paid course fees.
Students who are under the age of 18 must have a guardian in Ireland.
After your arrival in Ireland, all foreign nationals including Canadians will have to register for a long-stay visa or permission to remain in Ireland for longer than 90 days.
Required Documents for Canadian Residents
Citizens of a foreign country who are applying for a long-stay visa in order to study will be required to provide evidence of the claim for entering Ireland. All supporting documentation guidelines will be given to you during the online application process. Required documents may include:
Contact details
Your current and valid Canadian passport and previous passports
Two full-colour standard passport size photographs
Documents to explain gaps in your academic history, such as a gap year or lapse in study
Proof of your academic ability
Information regarding previous visa refusals
Financial statements that prove you can support yourself for the duration of your stay in Ireland without relying on public funds, such as statements from your bank account or pay stubs
A signed letter from your university or course of study on an official headed paper
Proof of paid tuition fees
Proof of private health insurance
Required original documents will be specified in the application. Allow yourself time to obtain all required documents and certified copies. It is recommended to begin applying for a study visa about three months before your planned date of travel.
If additional documents are needed during the visa application process, an immigration officer will contact you. You will need to submit all requested documents to the visa office by the date modified in the letter. Missing information is a common reason for delayed application decisions.
Documents for Non-visa-required Students (Canadian Citizens)
Non-visa-required Canadian students will also need to have certain documents with them for the immigration officer to review in order to obtain permission to enter Ireland and to obtain a residence permit or work permit. These can include:
A current and valid Canadian passport
Proof of your intent to study, such as an acceptance letter or receipt of your tuition fees
Details of your itinerary including proof of where you will be staying in Ireland for the academic year
Evidence of significant ties in your home country such as a home or spouse and/or a return ticket
Evidence that you have sufficient funds to support yourself while in Ireland without relying on public funds
Applying for Permission to Study in Ireland
In order to stay in Ireland for longer than 3 months, citizens from a non-EEA country such as Canada will be required to apply for a long-stay visa or register for permission to remain with the government through the Irish Garda National Immigration Bureau.
It is generally advised to purchase travel tickets after you have received your visa if you are required to apply for one in advance of travel.
When you enter Ireland, an immigration officer will review your documents and the nature of your visit to determine if you are able to enter the country. Your passport will be stamped with a landing stamp that allows you permission to stay in Ireland to study temporarily. In the event that your entry is not accepted by the officer at border control, you will have to leave Ireland immediately.
If you will be staying in Ireland for longer than 90 days, you will need to register your details with the local immigration office prior to the expiration of your landing stamp. While visas can be applied for in advance on the Irish government website, citizens of foreign countries must register for residence permission with a local immigration officer in their district after arriving in Ireland. You must:
Have minimum funds of €3,000 at the time of registration.
Be enrolled in full-time studies
Provide a signed letter of enrollment from your university or institution
Provide proof you have paid all tuition fees in advance
Note that to apply for the Long Stay Study visa, you don't have to be in Ireland first. You can apply online or through a visa application centre in Canada.
Costs and Fees
You may incur different costs and fees depending on your course of study. Payment is required in full at the time of application for visas and permits. Fees can typically be paid by a bank transfer or money order. Some of the costs and fees associated with study visas in Ireland are:
Course tuition
€60 Visa fee
€300 Irish Residence Permit fee (exempt if you have refugee status)
€3,000 in reserve funding in your bank account at the time you enter Ireland for non-visa-required citizens
Additional fees to translate or certify documents
Processing Time
Long stay student visas may take up to 4 to 8 weeks from the time you apply online until you receive the decision. Ensure that your application form and supporting documentation is accurate and complete before you submit it.
Missing information is the most common reason for a delayed visa application. Travel advice for students is generally to plan for the visa three months prior to the planned date of travel in case visa services are delayed.
At Total Law, your Irish study visa application can be assembled by our team of professional immigration lawyers. A Total Law advisor can provide you with all of the information you need to proceed with your application for studying abroad or obtain residence permission.
For further information, contact us today at +1 844 290 6312 or use our online contact form to get in touch with our team of qualified immigration lawyers.
Advice Package
Comprehensive immigration advice tailored to your circumstances and goals.
Application Package
Designed to make your visa application as smooth and stress-free as possible.

Fast Track Package
Premium application service that ensures your visa application is submitted to meet your deadline.
Appeal Package
Ensure you have the greatest chance of a successful appeal. We will represent you in any case.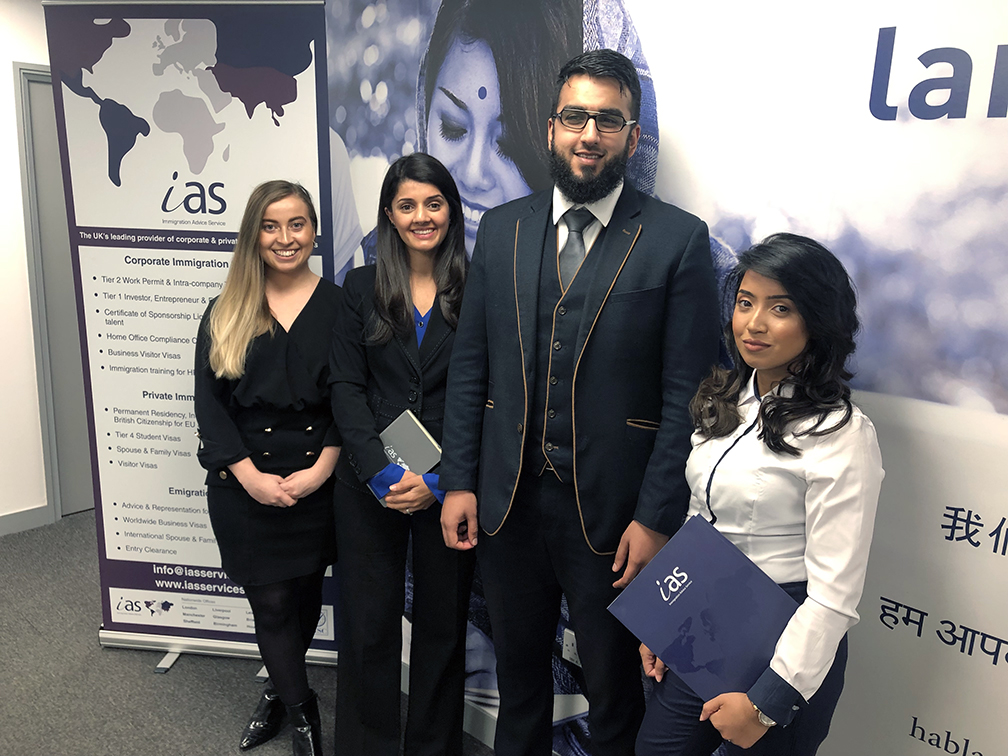 The Advice Package
During this untimed Advice Session with our professional immigration lawyers in London, you will receive our comprehensive advice, completely tailored to your needs and your situation.
Request the Advice Package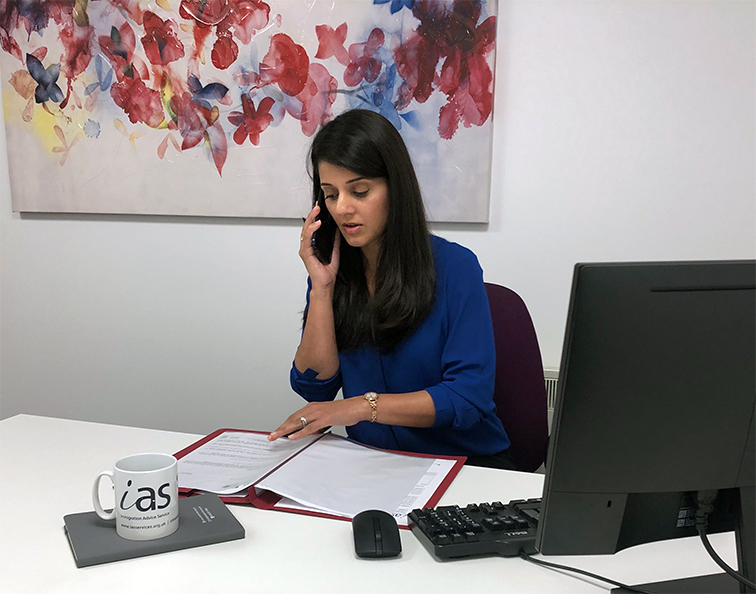 The Application Package
With our Application Package, your dedicated immigration lawyer will advise you on your application process and eligibility. Your caseworker will then complete and submit your forms to the Home Office on your behalf.
Request the Application Package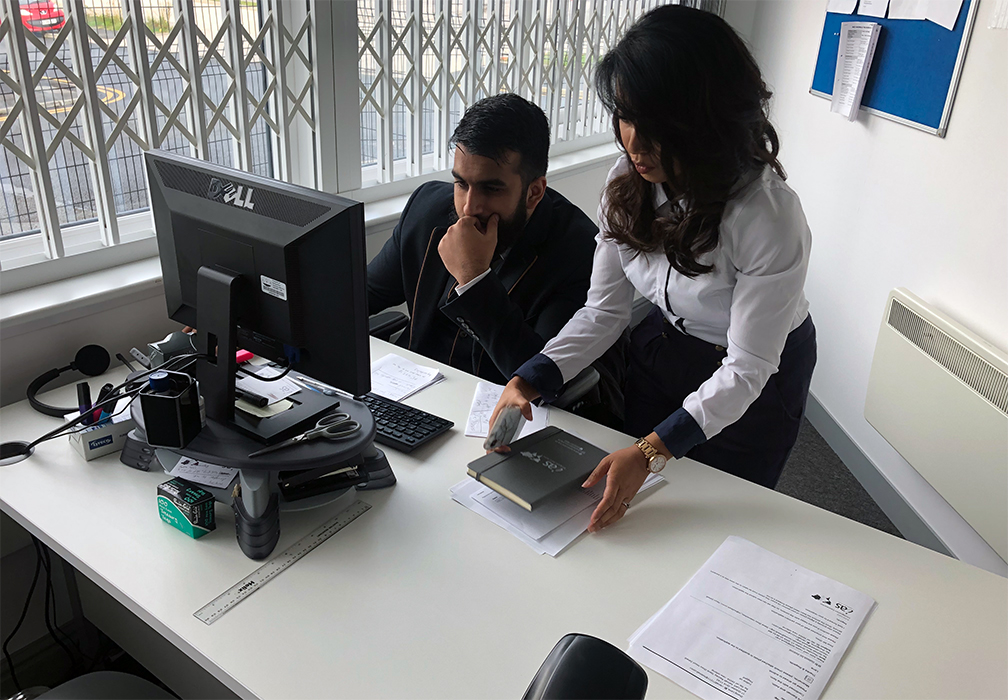 The Fast Track Package
Our Fast-Track Application Package is a premium service for those who need to submit their application in time with their deadlines. Your case will become a top priority for our lawyers and you will benefit from our highest-quality services.
Request the Fast Track Package
The Appeal Package
By choosing our Appeal Package, you can rely on our lawyers' legal knowledge and experience to ensure you have the highest chance of a successful appeal. We will also fully represent you in any hearings/tribunals.
Request the Appeal Package
Related pages for your continued reading.
Frequently Asked Questions
Tuition fees will vary depending on the course or academic program you are registered for, however, typically fees range from about €10,000 to €25,000.
It depends on the number of hours you wish to work and what part of the academic year you are currently in. Foreign students are permitted to work in Ireland part-time during the school year without an employment permit. This is about twenty hours per week. During holidays, students are permitted to work full time or up to 40 hours per week.
Generally, a student visa in Ireland cannot be extended. You will need to apply for a new visa or permission to stay unless you have extenuating circumstances that allow your visa to be extended. Special circumstances will need to be approved by the Irish embassy. Contact a qualified immigration lawyer if you believe your situation warrants a study visa extension.
The Irish Study Visa is valid for up to one year, after which it can be renewed if your course of study requires it. Students who wish to remain in Ireland after graduation will be required to apply for a different type of visa or other permission to remain with the local authorities.