Ireland Short Stay 'C' Visas: Apply from Canada
Short Stay 'C' Visa allows foreign nationals to travel and enter Ireland for up to 90 days. Under the short stay 'C' visa, you can travel to Ireland as a tourist, for business purposes, or to study.
For advice and assistance with your visa application, contact Total Law today at +1 844 290 6312 or use the online contact form to get in touch.
What is the Short Stay 'C' Visa?
A short stay 'C' visa allows foreign nationals to travel to Ireland for less than 90 days for tourism, study, or business purposes.
Your travel purpose determines the type of short-stay visa you will apply for. While in Ireland on a short-stay visa, you are permitted to engage in some activities, such as studying or attending a course, travelling as a tourist, or attending business meetings.
If you are under the short stay 'C' visa, you are not allowed to work for pay, use publicly funded services, or receive free services in Ireland, such as public hospitals. You must apply for a separate visa, like an employment visa, if you want to work in Ireland, whether for pay or unpaid.
Note that when travelling to Ireland for fewer than 90 days as a Canadian citizen, you don't need a short stay visa though you may need to apply for preclearance. A visa is only necessary for entry into Ireland for citizens of visa-required countries.
There are different types of short stay 'C' visas. Depending on your travelling purpose, you can choose any of the following types of short stay 'C' visas. These include:
Employment visa- Atypical working scheme
Internship visa
Performance/competition visa
"I'm very happy with the standard of training received on the OISC Level 1 course, i passed my exam. Thank you!"
"My application was approved and a huge weight has been lifted from our shoulders this year "
"We used this service for the spouse visa extension application to assure that all the information was valid and correct."
What are Eligibility Requirements For Irish Short Stay 'C' Visas?
To qualify for a Short Stay "C" Visa, you must fulfill certain requirements. There are different criteria for each type of short-stay 'c' visa, depending on the type of visa you are applying for and the purpose of your travel. In general, the prerequisites for all types of short-stay visas are as follows:
The applicant must be able to show proof of their return or departure trip and must intend to leave Ireland after the short-stay visa's validity period.
Applicants must be able to support themselves financially while in Ireland and cannot rely on public funds.
The applicant must not intend to enter the UK from Ireland without a UK visa.
The applicant must be morally upright and of good character;
The applicant has not previously broken immigration or visa rules and is not barred from applying for an Irish visa.
The applicant has no plans to work for money or free while on a short-term visa in Ireland.
What are the Required Documents Needed For an Irish Short Stay 'C' Visa?
As part of your visa application process, you must present adequate proof that you meet the eligibility requirements if you want to be granted an Irish short-stay "C" visa. Depending on the category you're applying under, other supporting documents may be required, but generally, the following are required:
Documents stating reasons for travel
An itinerary that includes your arrival and departure dates in Ireland
A valid passport or travel document
Copies of previous visa applications and passports, if applicable
Two standard passport-sized photos
Proof of financial ability
Evidence of your accommodation while in Ireland
Evidence of travel/medical insurance
However, when applying, you must submit certified translations of all necessary documents that are not originally written in English. Letters from organizations, schools, universities, or professional programs must be written on letterhead with an official seal.
How Can I Apply For A Short Stay 'C' Visa?
Before applying for a short stay 'C' visa, you must decide the category of short-stay visa you will be applying for.
You can apply for a short stay 'C' visa using the ATAS system and complete the visa application online.
However, ensure that you assess the supporting documentation before submitting them to avoid missing out on any documents.
You will be required to fill out details on your background and the purpose of the trip on the online application form. It is crucial to complete the application form accurately because providing false or deceptive information may result in your visa application being rejected.
If it is observed that you intentionally provided false or misleading information in your application, you could face a five-year ban from applying for Irish visas.
As part of your application process, you must pay the visa application fee and submit your documentation package and passport. If more information is required, a visa officer will contact you after reviewing your application and supporting documentation.
Following the approval of your application, your passport or other travel documents will be stamped with an Irish visa, allowing you to visit Ireland.
Irish immigration officials will examine your documents at border control; if there are no constraints, they will accept your entry and place a landing stamp on your passport.
To avoid potential delays in your application, it is advised that you finish the visa application procedure about three months before the day you intend to travel.
What are the Application Fees for a Short Stay 'C' Visa?
The short-term "C" visa fee varies depending on the type of entry you seek. The following are the visa fees:
A single entry visa costs €60.
A multiple-entry visa costs €100.
It is important to know that you may have to pay some application-related expenses, like certified translations and others.
How Long Does it Take to Process a Short Stay 'C' Visa?
Visa decisions for short-stay visas are normally made within eight weeks of the receipt of your application.
Your application will be processed in the shortest time feasible if it is fully completed and all required papers are submitted.
After your application has been processed, both the original documents and passport will be sent back to you by mail or to be picked up at the Irish embassy.
How can Total Law help?
Total Law's excellent immigration lawyers are vastly experienced in dealing with Ireland's short stay 'C' visa application and provide advice and support to make your application process smooth.
Our professional immigration lawyers will help you determine that you meet the eligibility criteria for Ireland's short stay 'C' visa. They will advise you detailedly on which supporting documentation you should have. In addition, years of experience with this process have made us aware of the common mistakes that applicant make that causes application refusal. Therefore, we will help you avoid these errors to ensure that your application is consistent and readily accepted.
If you've had a previous refusal, Total Law can help you file an appeal or walk you through the re-application process to ensure you get accepted. So contact us today at +1 844 290 6312 to get started.
Advice Package
Comprehensive immigration advice tailored to your circumstances and goals.
Application Package
Designed to make your visa application as smooth and stress-free as possible.

Fast Track Package
Premium application service that ensures your visa application is submitted to meet your deadline.
Appeal Package
Ensure you have the greatest chance of a successful appeal. We will represent you in any case.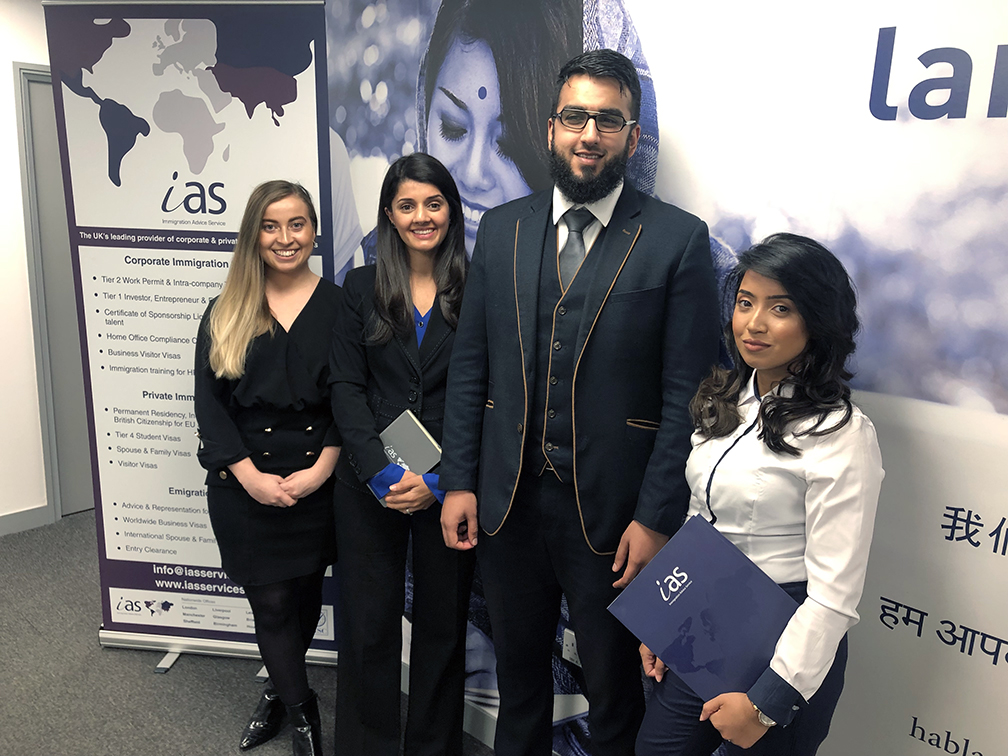 The Advice Package
During this untimed Advice Session with our professional immigration lawyers in London, you will receive our comprehensive advice, completely tailored to your needs and your situation.
Request the Advice Package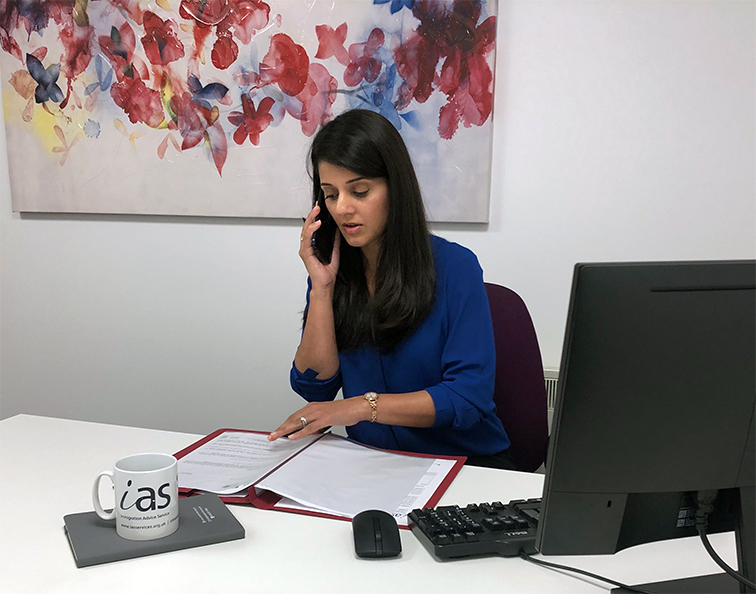 The Application Package
With our Application Package, your dedicated immigration lawyer will advise you on your application process and eligibility. Your caseworker will then complete and submit your forms to the Home Office on your behalf.
Request the Application Package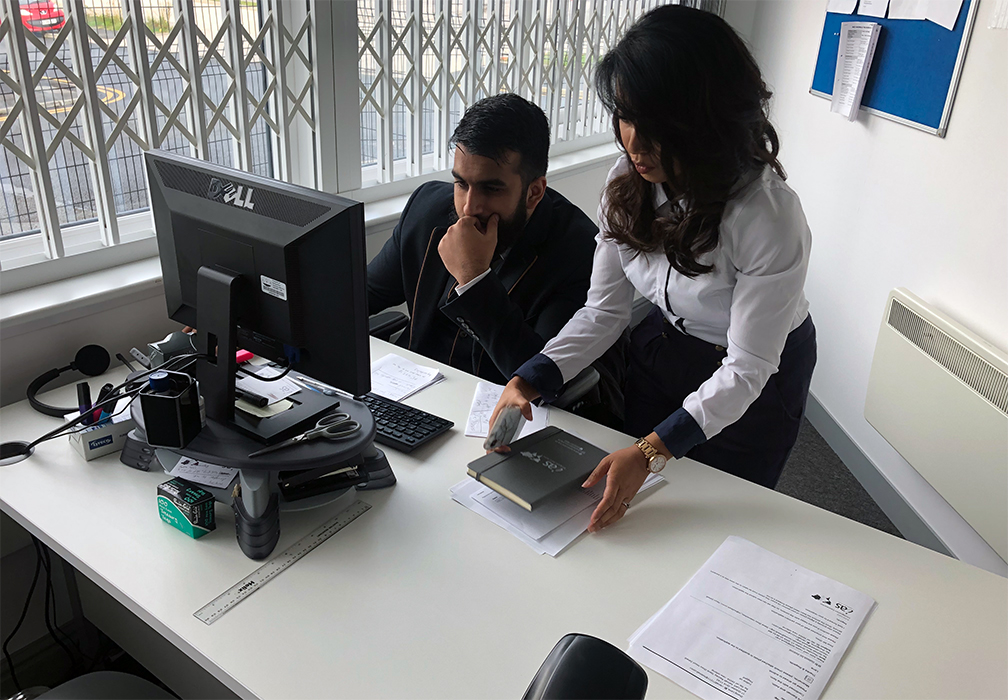 The Fast Track Package
Our Fast-Track Application Package is a premium service for those who need to submit their application in time with their deadlines. Your case will become a top priority for our lawyers and you will benefit from our highest-quality services.
Request the Fast Track Package
The Appeal Package
By choosing our Appeal Package, you can rely on our lawyers' legal knowledge and experience to ensure you have the highest chance of a successful appeal. We will also fully represent you in any hearings/tribunals.
Request the Appeal Package
Related pages for your continued reading.
Frequently Asked Questions
In Ireland, short-term visas cannot often be extended unless unique conditions arise. You must apply for a separate Irish visa designed for lengthy stays to stay in Ireland for more than 90 days.
You would have to leave the country while you wait for your new visa to be issued.
Avoid exceeding the duration of your short-stay visa because doing so may make it more difficult for you to get future visas for Ireland or elsewhere.
You are ineligible for an extension if:
There is no change in circumstances from the time you entered Ireland
There is no change in circumstances from the time you were granted a travel visa
You are visiting Ireland for medical treatment.
You are seeking permission to marry in Ireland
You are in Ireland to offer childcare services.
You want to reside in Ireland permanently.
If in Canada, you can submit your application at the Irish embassy in Canada.
If elsewhere, you can choose from the Dublin Visa Office, an International Visa Application Agency, or an Irish Embassy or Consulate in that country, depending on the instructions given.
You must keep all your documents together in a sturdy, thick envelope and mail them to the address provided or deliver it in person as instructed on the summary form. You should check with the visa application office or center where you are applying about whether you also need to submit your biometric data.