Irish Citizenship by Descent for Canadian Citizens
Whether for its breathtaking country views and stunning coastline or its heritage and vibrant cultural scene, the island of Ireland is an incredible place to call home. And if you have Irish ancestors, obtaining Irish citizenship to live lawfully among those picturesque greenery hills is entirely achievable.
At Total Law, we can assist you with claiming Irish citizenship and becoming a legal citizen under Irish law if you were born abroad, or we can provide some general guidance about your circumstances. Call us today on +1 844 290 6312 or contact us online for more information.
Irish Citizenship by Descent: An Overview
If you hold a Canadian passport and have Irish ancestry, you have the opportunity to claim Irish citizenship by descent. This will grant you a pathway to legally become an Irish citizen, enjoying the benefits that come with it and allowing you visa-free access to Ireland or other European nations. In the following sections, we will explore the requirements and the application process to obtain Irish citizenship as a Canadian holding some familiar roots in the Emerald Isle.
"I'm very happy with the standard of training received on the OISC Level 1 course, i passed my exam. Thank you!"
"My application was approved and a huge weight has been lifted from our shoulders this year "
"We used this service for the spouse visa extension application to assure that all the information was valid and correct."
Benefits of an Irish Passport
According to the Guide Passport Ranking Index, the Irish passport, currently holding 5th position within a global ranking, is one of the strongest worldwide, allowing you to travel visa-free to an impressive 187 countries.
Irish citizenship represents, in fact, a valuable gateway for Canadians seeking to establish permanent residence, work and study – not only in Ireland but also in the rest of the European Union. In fact, citizens of Ireland are also EU citizens, which means that Irish passport holders will benefit from seamless movement within any other EU country.
Eligibility Criteria for Irish Citizenship by Descent if you are Canadian
One of the primary issues with obtaining an Irish passport is having a comprehensive understanding of the Irish citizenship requirements, especially if you want to go through the route by descent. Below are the most typical scenarios you may encounter as a Canadian seeking to apply for Irish citizenship and the according eligibility criteria.
Can I Get an Irish Passport Through My Grandparents?
This is one of the most common questions for Canadian citizens with Irish ancestors that want to take advantage of the opportunity to become Irish citizens thanks to their family ties. A simple answer is yes – if you were not born in Ireland, you could still get an Irish passport through your grandparents. However, more specific requirements apply:
Your grandparent (or both) is an Irish citizen born in Ireland, but your birth must be registered in the Foreign Births Register maintained by the Department of Foreign Affairs. This registration establishes your right to claim Irish citizenship.
Your great-grandparent (or both) is an Irish citizen born in Ireland, but your parent's birth must have been registered on the Foreign Births Register before you were born.
However, if you have an Irish grandparent, but your birth hasn't been registered yet, you can still become an Irish citizen by registering yourself with the Foreign Birth Register. This must be done before applying for an Irish passport. We will expand on the application process later in this article.
Can I Get an Irish Passport Through Other Ancestors?
No. Having relatives such as cousins, aunts, or uncles who are Irish citizens does not grant you the right to claim Ireland citizenship. The eligibility for Irish citizenship is primarily based on direct lineage to an Irish citizen in the immediate parental or grandparental generation.
Can I Get an Irish Passport if My Husband Has One?
Yes. If your spouse is an Irish citizen, you can apply for an Irish passport only if you have legally resided in Ireland with them for 3 years or more within the last 5 years.
Alternative Ways of Acquiring Irish Citizenship by Descent For Canadian Citizens
As a Canadian, you also qualify for Irish citizenship if:
Your mother or father was born in Ireland and is an Irish citizen. In this case, you will be automatically an Irish citizen too.
You were adopted by an Irish citizen or a couple where one of the guardians was an Irish citizen. According to the Irish Nationality and Citizenship Act 1956, you are an Irish citizen.
You were born in Ireland or Northern Ireland before 1 January 2005 to a parent who is an Irish or British citizen. This condition will entitle you to be eligible for citizenship by birth.
You were born in Ireland after 1 January to an Irish parent.
You have been a legal resident in Ireland for at least 5 years in the last 9 years.
You could still get Irish citizenship through a special declaration if you do not meet the above standard eligibility criteria. This is applicable if:
You were born on the island of Ireland between 2 December 1999 and 31 December 2004 to a foreign national entitled to diplomatic immunity (e.g. a foreign ambassador).
You were born between 2 December 1999 and 31 December 2004 in the Irish Sea or air space to a foreign national.
You were born in Ireland but have made a declaration of alienage under Section 21 of the Irish Nationality and Citizenship Act 1956. In this case, you can resume Irish citizenship by filing Form 1.
Application Process for Irish Citizenship By Descent
Registering a Foreign Birth
Before obtaining Irish citizenship by descent through one of your grandparents or a parent (who was an Irish citizen when you were born but was not born in Ireland), you must file an application for foreign birth registration (if this has not been done already). The foreign birth register is an Irish government list for those born outside of Ireland to an Irish citizen. To register your birth you must:
Gather all the necessary documents. You will need the following:

Original civil birth certificate
Original civil marriage certificate (if applicable) or other document that states the change of name (if applicable)
Photocopy of ID document (i.e. passport, driver's licence, national identity card). This must be certified as a true copy of the original by application form witness
2 separate original proofs of address
4 colour photographs (2 of these must be witnessed)

You must also submit official documentation relating to the person about whom your application is based (your parent or grandparent). You will need their:

Original civil birth certificate
Original marriage certificate or change of name document (if applicable)
Certified photocopy of ID (passport, driver's licence, national identity card) or certified copy of death certificate (if deceased)

Complete the online form and submit your application online on the Department of Foreign Affairs website.
Pay a fee of €278 (if you are applying for a child it would be €158).
Sign the printed copy of your documents in front of a witness who knows you and is currently in one of the professions listed here. Your witness must sign, verify passport photos, stamp form, provide a business card (if no stamp), and certify your ID copy.
Receive your approval certificate. The application processing time is 9 months.
Apply for an Irish Passport
You can apply for an Irish passport once your birth has been officially registered. Submit your application and required documents online or by post, then pay the relevant fees and await your decision. You can track the progress of your application online using your original application number, but it should take around 20 business days.
Do I Have to Renounce My Canadian Citizenship to Apply for Irish Citizenship?
No, you won't have to renounce it. Irish dual citizenship allows you to keep your Canadian passport, and at the same time, Canada permits individuals to hold dual citizenship.
How Can Total Law Help?
An Irish passport is a great way to access a wide variety of benefits, including free movement within EU countries. If you were born outside Ireland but have Irish associations through an Irish-born parent or grandparent, you can still be entitled to Irish citizenship and reside in Ireland legally.
Acknowledge your Irish heritage today. At Total Law, our team of expert immigration lawyers can provide legal assistance with your case. If you are seeking some support for your application for citizenship based on Irish descent, reach out to us online or on +1 844 290 6312 – we will help you gather all the required documents.
Advice Package
Comprehensive immigration advice tailored to your circumstances and goals.
Application Package
Designed to make your visa application as smooth and stress-free as possible.

Fast Track Package
Premium application service that ensures your visa application is submitted to meet your deadline.
Appeal Package
Ensure you have the greatest chance of a successful appeal. We will represent you in any case.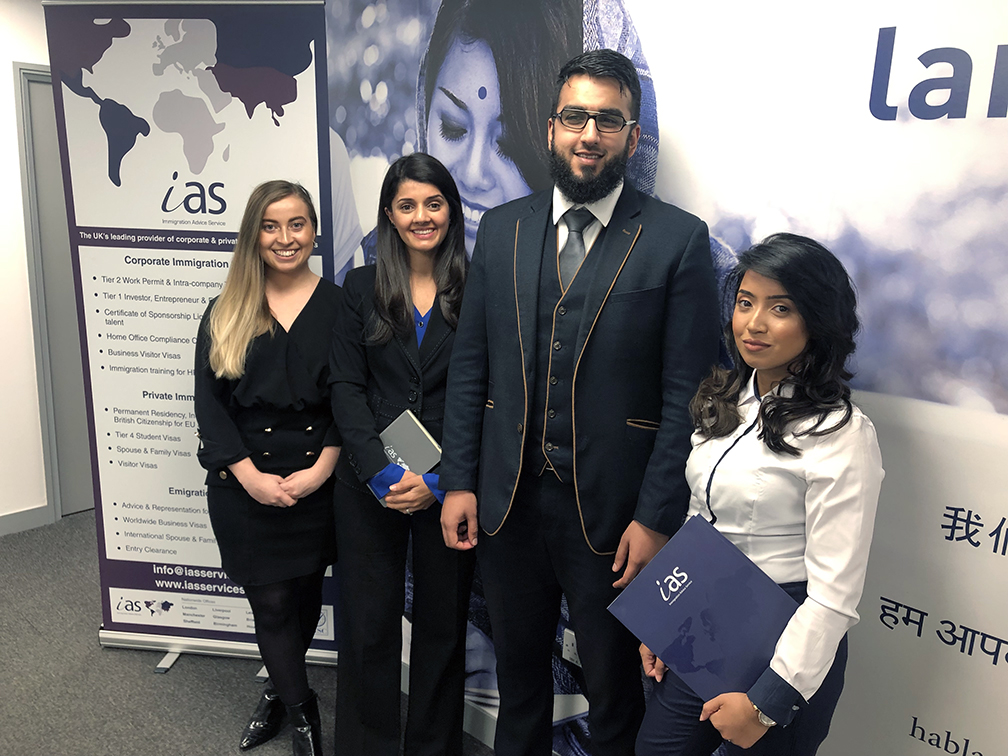 The Advice Package
During this untimed Advice Session with our professional immigration lawyers in London, you will receive our comprehensive advice, completely tailored to your needs and your situation.
Request the Advice Package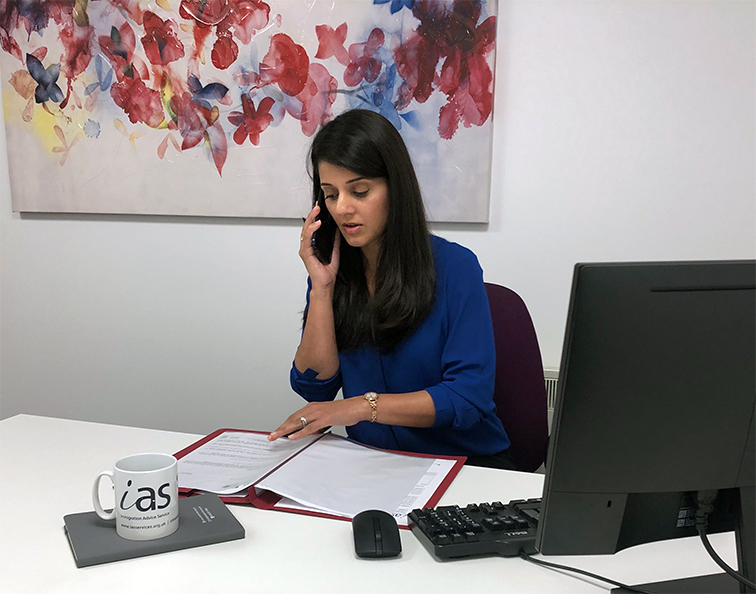 The Application Package
With our Application Package, your dedicated immigration lawyer will advise you on your application process and eligibility. Your caseworker will then complete and submit your forms to the Home Office on your behalf.
Request the Application Package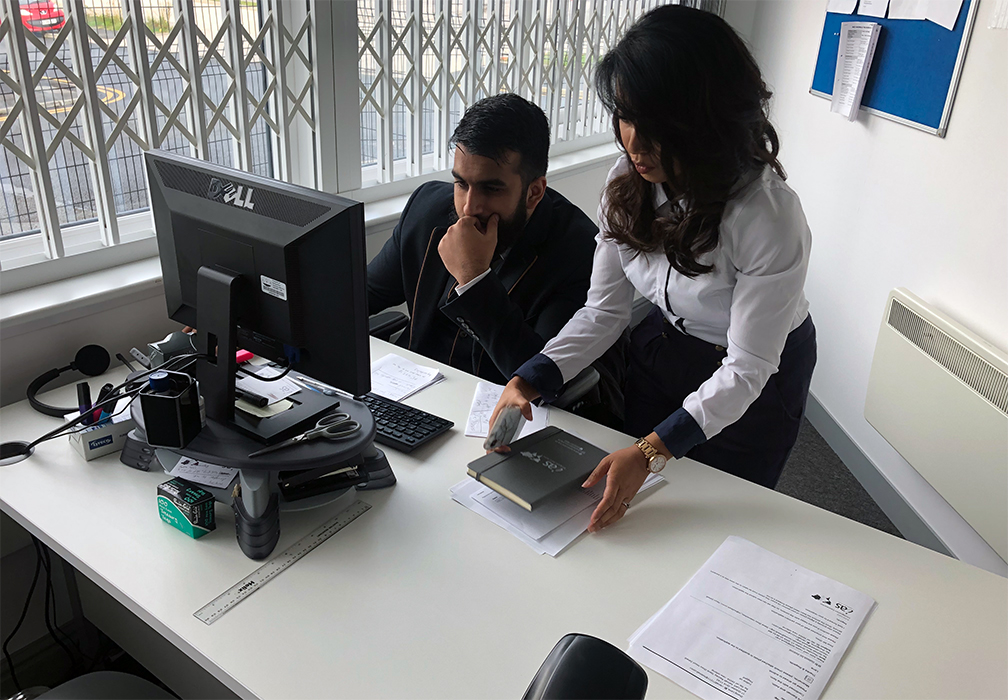 The Fast Track Package
Our Fast-Track Application Package is a premium service for those who need to submit their application in time with their deadlines. Your case will become a top priority for our lawyers and you will benefit from our highest-quality services.
Request the Fast Track Package
The Appeal Package
By choosing our Appeal Package, you can rely on our lawyers' legal knowledge and experience to ensure you have the highest chance of a successful appeal. We will also fully represent you in any hearings/tribunals.
Request the Appeal Package
Related pages for your continued reading.
Frequently Asked Questions
No. Irish citizenship by ascent is not allowed. However, if you are a non-EEA parent of an Irish citizen child, you are eligible to reside in Ireland with a Stamp 4 permission (up to 4 years), or you can apply for Irish citizenship after you have been a legal resident in Ireland for 5 years.
You can still apply for Irish citizenship, but bear in mind that good conduct requirements are often considered for the Irish citizenship application. Therefore, a criminal record may affect the outcome.