Stamp 0 for Canadian Citizens and Residents
Stamp 0 is immigration permission to reside in Ireland for a temporary period.
If you have any questions regarding the Irish immigration Stamp, you can contact our team of professional immigration lawyers as we offer immigration advice sessions to discuss any questions that you may have, any concerns or for help navigating the immigration process. Give us a call at +1 844 290 6312 or contact us online seven days a week via our live chat.
What is a Stamp 0?
Immigration stamps correspond to the type of visa that you're seeking to enter Ireland. The stamps will show the type of permission that you have, as well as the length of time that you can stay.
There are many stamps as immigration permission for Canadians that want to enter Ireland. Stamp 0 is one of the Ireland immigration stamps, which indicates permission to stay in Ireland for a set time.  Immigration permission to remain is granted to remain in Ireland for one-year blocks. As long as the applicant wishes to stay and meets the requirements, stamp zero can be renewed for longer.
For more information or assistance with obtaining an Irish Stamp 0 permission, call us today on +1 844 290 6312 or contact us online.
"We used this service for the spouse visa extension application to assure that all the information was valid and correct."
"Super helpful and knowledgable staff, everyone I dealt with has been so friendly and professional plus, reasonable pricing. Wish I knew about them sooner!"
"Sudipta was very helpful during our initial advice session. She answered all of our questions with clarity, and we didn't just feel like clients - we could tell she really wanted to help us."
What are the eligibility requirements for Stamp 0 permission?
Stamp 0 is for people who are eligible, such as the people in the following instances:
One wishes to retire or live in Ireland as a person of independent means, meaning they are fully financially self-sufficient
Those coming to live in Ireland as an elderly dependent relative of a non-EEA/non-Swiss citizen
A visiting academic or research in academics at an Irish university
Applicants wanting to extend a short-term visit to Ireland due to exceptional humanitarian circumstances
Those who want to engage in employment while in Ireland for an overseas company to carry out a specific task
Elderly relatives eligible for Stamp 0 are those who meet the financial requirements and provide the financial documents.
Academics who receive this immigration permission are those visiting an Irish university. They must be paid from outside Ireland and must not be in Ireland to work for more than 12 months.
What are the financial requirements?
There are a number of financial documentation that must be met for Stamp 0 to prove you are fully financially self-sufficient. They are as follows:
For a person of "independent means", you should have an individual income of €50,000 or 67,868.99 Canadian Dollars per year.
You must also have access to savings to take personal complete financial responsibility to cover any emergency/major expenses. This money needs to be equal to, for example, the price of a home in Ireland. It is worth knowing that the asking price of a property in Ireland varies depending on location, but, generally, this lump sum figure is approximately €100,000 or $135,727.00 Canadian Dollars.
Financial documentation needs to be presented in spreadsheet form and converted from Canadian dollars into Euros. It also must state all income and a realistic spending budget for each month. This must be certified by an Irish-based accountant that has the expert knowledge to understand the format of overseas banking/accountancy documentation.
Only bank statements from accessible funds or pension income will be accepted. Money from investments is not accepted.
Elderly dependent relatives will have to prove financial support from their sponsor by providing proof the sponsor bears the entire financial burden of their elderly dependent relative.
To prove that information, the sponsor must show that they received income (after tax and deductions) of a minimum of €60,000 or $81,431.40 Canadian Dollars for one elderly dependent and €75,000 or $101,789.25 Canadian Dollars if there are two elderly dependent relatives.
The income must be guaranteed income that is consistent for three years prior to the visa application. However, in the case that the elderly relative has another income, including a pension income, this is permitted to be used to offset some of the financial criteria.
What is not allowed with Stamp 0 immigration permission?
Folks with Stamp 0 are not granted permission to receive publicly funded services or state funds, or benefits, including being treated in a public hospital.  They must arrange private medical insurance, and their private medical insurance must fully cover their healthcare at private hospitals during their time in Ireland.
Stamp 0 is not permitted to work or engage in business, trade, or a profession unless they have a letter of permission or conditional letter from the immigration authorities that clearly states they are permitted to do so and are given an employment permit.
What is the stamp 0 visa application process?
Canadians are considered non-visa-required persons for tourist visas for less than 90 days stay. However, for a Stamp 0, that is a longer stay, so Canadians will have to make their application from outside of Ireland. There are many steps behind the application. The first step is to obtain immigration pre-clearance.
To apply for immigration preclearance, or permission to travel to Ireland, with a letter and required documentation. If you are successful in preclearance, you will get a Stamp 0 Conditional Letter of Offer and a signed Agreement Form from Unit 2, Domestic Residence and Permissions Division of Ireland.
Step two is applying for your relevant visa. Long Stay D, Family visa category, and other appropriate Long Stay visas are examples of visas that count towards a Stamp 0. As part of your visa application, it is imperative to include your Stamp 0 Conditional Letter of Offer.
If your application for your required visa is a success, the Irish Immigration Service department, you'll be granted permission. This, along with your Letter of Offer, is presented on the conditions that you meet the visa checks and satisfy other requirements from an Immigration Officer when at the Irish border with the immigration officer.
Step three is to travel to Ireland. While at the border, you will need to present all the paperwork to the immigration officers. The officers will review everything, and if everything is okay, they will permit you to enter Ireland.
Permission to remain and the Stamp 0
Please note that despite your visa, you are not automatically guaranteed permission to remain in the country.
The last step, which is important,  is to register at your local immigration office to receive permission to remain within Ireland.
To register, you will need to make an appointment at the Garda National Immigration Bureau located in Dublin or another local visa office, depending on where you reside in Ireland. It might require some travel.  During your appointment, should all go accordingly, you will receive an Irish Residence Permit (IRP card).
To be given  your IRP, you will need to provide the following information:
A valid passport
Proof of address
Proof of your employment (if applicable)
Details about your situation in Ireland. For example, if you are married to an Irish citizen, you should bring your marriage certificate and proof that you are living together with your spouse.
To obtain your IRP, you will need to pay €300, or $407.24 Canadian Dollars. Please note that you will not need to pay this fee if:
Hold refugee status
Hold subsidiary protection status
Hold leave to remain under Section 49 of the International Protection Act 2015
Are you under 18 years old
You're a resident based on your marriage to an Irish citizen
You're a family member of a citizen of the European Union
What are the required documents for a stamp 0?
The documents that are needed completely depend on your personal circumstances.
If you are an Elderly dependent relative, you must provide:
Passport
Copy of birth certificate
Evidence of relationship to sponsor, such as the sponsor's birth certificate showing the dependent as a parent
Details of other family members in Ireland, including their legal status
Proof of available funds the applicant has, such as bank statements
Evidence that the sponsor meets the financial requirements
Details on accommodation
Proof of full private medical cover
Details on intentions in Ireland
If you are a Visiting academic, you must provide:
Valid passport
Reasons for the request for permission to remain in Ireland
Details of other family members that are in Ireland
Proof of all funds available, such as bank statements
Letter from the host Irish university that confirms they will be working within the university for a set period (not longer than 12 months)
Letter from the university in their home country specifying their position in the college and that the home university will pay them while in Ireland
Proof of private medical insurance with full coverage
Police Clearance Certificate
If you are a person of independent means, you must provide:
Valid passport
Copy of birth certificate
Copy of marriage certificate or its equivalent, such as proof of civil partnership
Details of other family members resident in Ireland, including their immigration status
Proof of all funds available, such as bank statements
Financial documents that an Irish-based accounting firm has verified
Health declaration
Police clearance certificate
Proof of private medical insurance with full coverage
Reasons for the request for permission to remain in Ireland
Working with expert immigration lawyers can increase your chances of a successful application. Our team at Total Law are experts in Irish immigration. We look forward to supporting you in your application for the correct stamp to ensure you are set up for success and can enjoy your time in Ireland.
If you have any questions, we want to help. Contact us seven days a week via phone at +1 844 290 6312 or through our online live chat.
Advice Package
Comprehensive immigration advice tailored to your circumstances and goals.
Application Package
Designed to make your visa application as smooth and stress-free as possible.

Fast Track Package
Premium application service that ensures your visa application is submitted to meet your deadline.
Appeal Package
Ensure you have the greatest chance of a successful appeal. We will represent you in any case.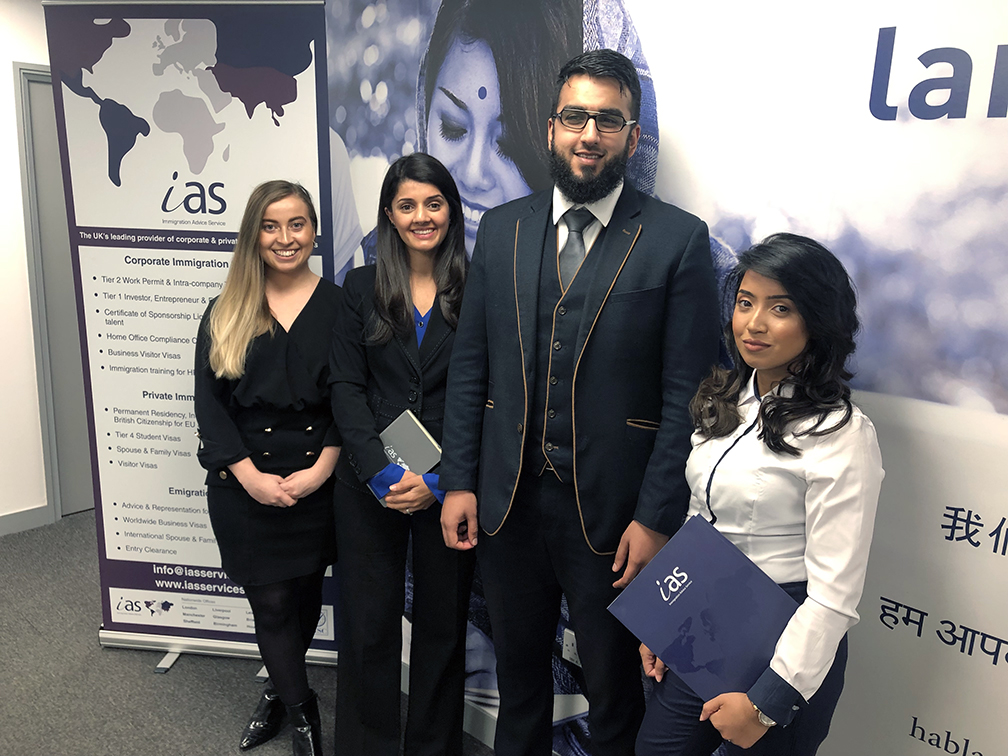 The Advice Package
During this untimed Advice Session with our professional immigration lawyers in London, you will receive our comprehensive advice, completely tailored to your needs and your situation.
Request the Advice Package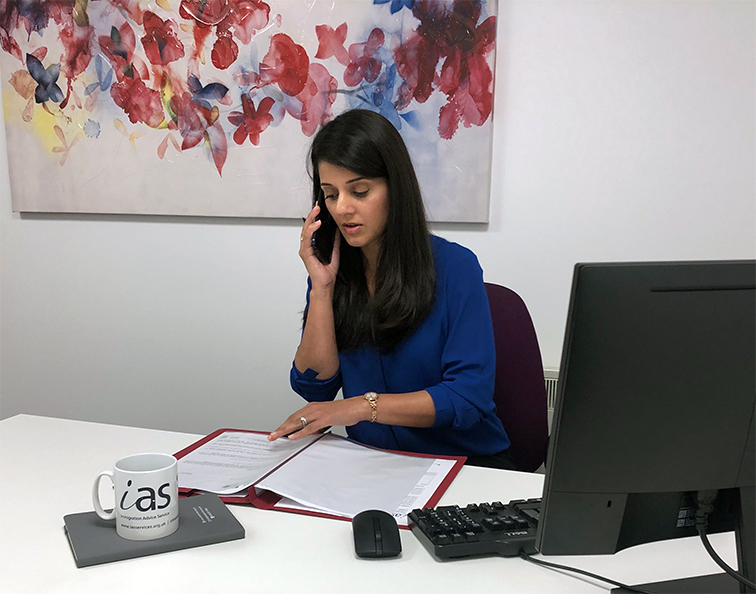 The Application Package
With our Application Package, your dedicated immigration lawyer will advise you on your application process and eligibility. Your caseworker will then complete and submit your forms to the Home Office on your behalf.
Request the Application Package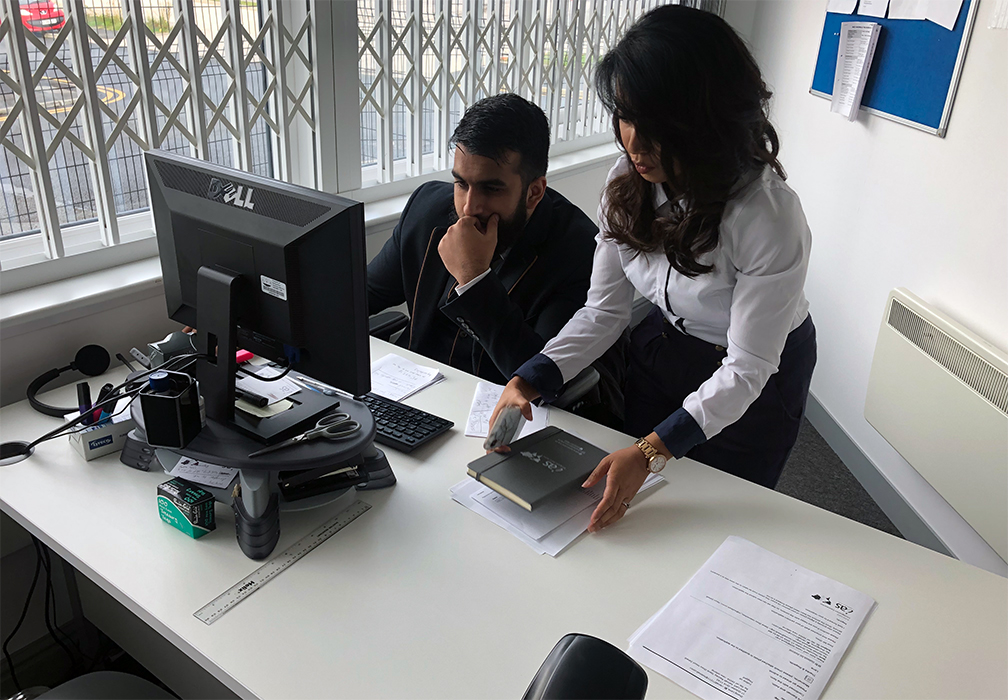 The Fast Track Package
Our Fast-Track Application Package is a premium service for those who need to submit their application in time with their deadlines. Your case will become a top priority for our lawyers and you will benefit from our highest-quality services.
Request the Fast Track Package
The Appeal Package
By choosing our Appeal Package, you can rely on our lawyers' legal knowledge and experience to ensure you have the highest chance of a successful appeal. We will also fully represent you in any hearings/tribunals.
Request the Appeal Package
Related pages for your continued reading.
Frequently Asked Questions
Stamp 0 is considered a temporary permit, and the time spent on this stamp in the country does not count towards Irish residence. However, you can stay in Ireland by renewing your Stamp 0 every year.
An elderly dependent is someone who is supported financially and socially by someone else continuously. You must show that the elderly relative cannot support themselves if they are independent. You must show that there is an existing dependency relationship, so the elderly relative must have been dependent on the sponsor before starting the application process.
This can be done through financial payments covering the needs of the elderly relative.