Ireland Minister of Religion Visa from Canada
The minister of religion visa is for foreign nationals, including Canadians, who wish to live in Ireland as a Minister of Religion with an eligible religious organization, religious order, or faith community.
If you have any questions regarding the minister of religion visa or need assistance with obtaining one, contact our professional immigration lawyers. You can call us on +1 844 290 6312 or online via our live chat.
What is the Irish Minister of Religion visa?
A religion visa holder is someone who gets immigration permission to move to Ireland to work with an eligible religious body or faith community.
Religious visa applications are open to both visa-required and non-visa-required nationals.
As a Minister of religion in Ireland, you're expected to stick to religious work in an approved organization. If you want to work in other occupations, you'd have to get another work/employment visa or permit.
Ultimately, the Minister of Religion visa permits religious workers to live and work in Ireland for up to three years, with the possibility of a visa extension after your initial permission expires.
"I'm very happy with the standard of training received on the OISC Level 1 course, i passed my exam. Thank you!"
"My application was approved and a huge weight has been lifted from our shoulders this year "
"We used this service for the spouse visa extension application to assure that all the information was valid and correct."
What are the eligibility criteria for the Minister visa?
The minister of religion visa has specific eligible qualifications for religion visa applicants. These criteria are:
Be a non-EU/EEA or non-Swiss citizen
Be a qualified, ordained, or professed member of a faith community or religious organization
Have a job offer in Ireland from whatever religious body/religious order of faith community that you are qualified, ordained, or member of
Prove that you will be given an appropriate salary which is enough to fully support yourself while in Ireland and enough personal savings, too
Have a minimum of 3 years as a Minister of Religion
Have no criminal record
Be approved by the An Garda Síochána to work with children and vulnerable adults
Have private medical insurance from a company authorized by the Health Insurance Authority of Ireland
What can the minister do in Ireland?
Per the immigration rules, religious workers working as a Minister of Religion in Ireland must perform the following duties and responsibilities for an already established congregation and religious community:
Conduct spiritual worship and/or ceremonies to an established congregation
Offer pastoral care to members of an established congregation
Conduct classes based on religious teachings, supervise prayer meetings, etc.
Offer regular spiritual leadership
Minister to the spiritual needs of an established congregation
Pastoral visitation
Provide senior administration support
Be a member of a religious community whose members take public vows of poverty, chastity, and obedience
What is not permitted while a minister in Ireland?
While living in Ireland on a Minister of Religion Visa, you can live, work and study in Ireland freely. At the same time, there are some conditions for the minister of religion visa. These are:
You cannot take on a second job for pay
You cannot change the religious body or faith community that you work for
You can't change to different immigration permission during your stay
You can't apply for permission to remain in Ireland as a volunteer after your immigration permission as a Minister of Religion expires
You can only bring eligible family members
You and your dependent family member(s) that come with you cannot access Irish public services such as health services or claim benefits in Ireland
What is pre-clearance for the visa application?
Any religious worker that wants to reside in Ireland for over three months must apply for preclearance. Canadians that is a non-EEA national has to apply regardless of the length of stay.
You must first receive a valid job offer from an eligible religious organization in Ireland working as a Minister of Religion, then you must seek prior approval – called "preclearance" – from the Irish Naturalization and Immigration Service. Remember, this step is only required if you intend to stay in Ireland for more than 90 days – three months.
Pre-clearance has to be applied for before travelling to Ireland, and you may be required to provide proof of residence. Please note that during the processing of your pre-clearance paperwork, you will not be allowed to enter Ireland.
Every non-EEA national who wishes to work as a Minister of Religion in Ireland has to apply for preclearance regardless of whether they are from a visa-required or non-visa-required country.
What are the supporting documents for the Minister of religion pre-clearance?
This visa requires a wide range of relevant documentation to support your application. One main document is the sponsorship letter from the religious body or faith community that wishes to employ you.
This sponsorship letter has to include the following information:
That there is a demonstrable need for the person applying
That the applicant is suitably qualified to perform the duties and responsibilities expected
The applicant has a clean police record from Canada and any other country you lived in
That the religious body or faith community has child protection policies in place
The applicant is cleared to work with children and vulnerable adults
That the applicant will be supported with funds and/or accommodation while in Ireland
Other required supporting documents for preclearance are:
A full-colour copy of your current passport and all previous passports or other valid travel documents
Evidence of financial support by the sponsoring organization completely tailored to your application
Your bank statement from your financial institution/ bank account over the last six months
Audited accounts of the sponsor over the last six months
Evidence of relevant educational qualifications
Proof of a minimum of three years of experience as a Minister
Police Clearance Certificate
Evidence of medical insurance cover for the applicant and group insurance scheme for any additional family members
Details regarding previous visa refusals or deportations
If everything goes well – you may travel to Ireland.
When you land in Ireland, you must present yourself and your preclearance approval letter to an immigration officer at the border to be granted entry to enter Ireland and immigration permission to work as a minister of religion. Be sure to pack it in your carry-on!
What are the sponsor's responsibilities?
The sponsor/religious body must:
Be already established in Ireland
Have a congregation in Ireland
Have a set address/location serving their religious body
Must be a body as opposed to one single sponsor
The sponsor is responsible for their sponsee while in Ireland
Can my family come to Ireland while I am there as a Minister of Religion?
Your family members can come as dependent family members on a Join Family visa or any other type of visa.
If they are successful in obtaining a Join Family visa, they must then apply for permission to stay in Ireland after landing.
If successful, their permission will then be dependent and based on your immigration permission. This means if your permission is withdrawn or if you fail to renew your permission, both you and your family members have to leave the country.
How can Total Law Help?
As a team of qualified immigration experts with extensive experience supporting people with different immigration permission within Ireland, we can help you to obtain your Irish Minister of Religion visa.
Our service is premium and professional, and we strive to make a normally complicated process feel stress-free and even easy!
We offer immigration advice sessions, as well as assistance with obtaining the Minister of Religion visa for Ireland, whether that includes checking your documents or completing the application on your behalf.
If you need help with any other Ireland visa route, we can help as well.
We work 7 days a week. To get started, give us a call on +1 844 290 6312 or reach us on our online chat.
Advice Package
Comprehensive immigration advice tailored to your circumstances and goals.
Application Package
Designed to make your visa application as smooth and stress-free as possible.

Fast Track Package
Premium application service that ensures your visa application is submitted to meet your deadline.
Appeal Package
Ensure you have the greatest chance of a successful appeal. We will represent you in any case.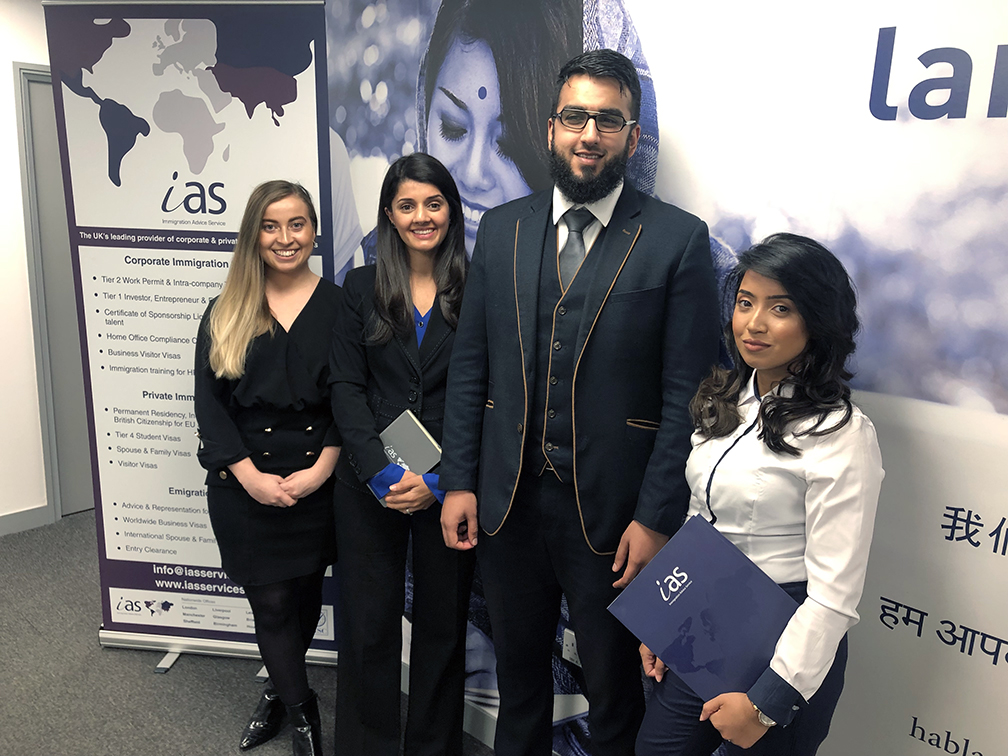 The Advice Package
During this untimed Advice Session with our professional immigration lawyers in London, you will receive our comprehensive advice, completely tailored to your needs and your situation.
Request the Advice Package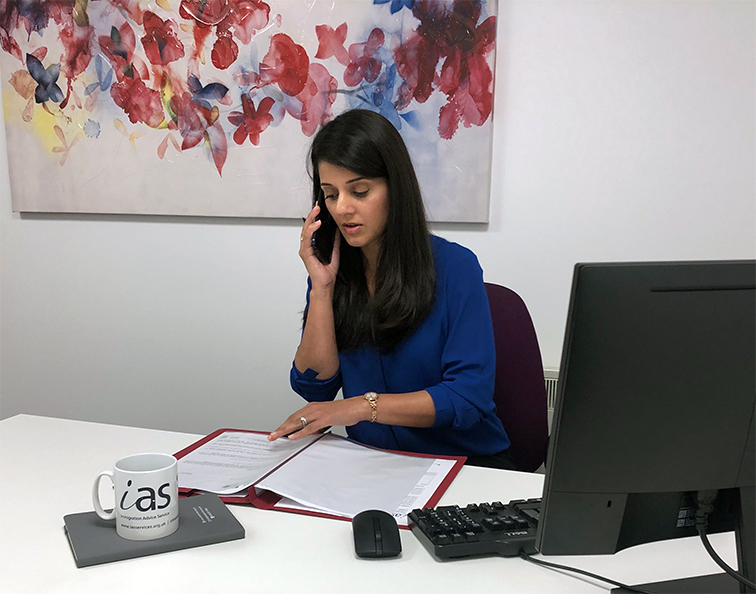 The Application Package
With our Application Package, your dedicated immigration lawyer will advise you on your application process and eligibility. Your caseworker will then complete and submit your forms to the Home Office on your behalf.
Request the Application Package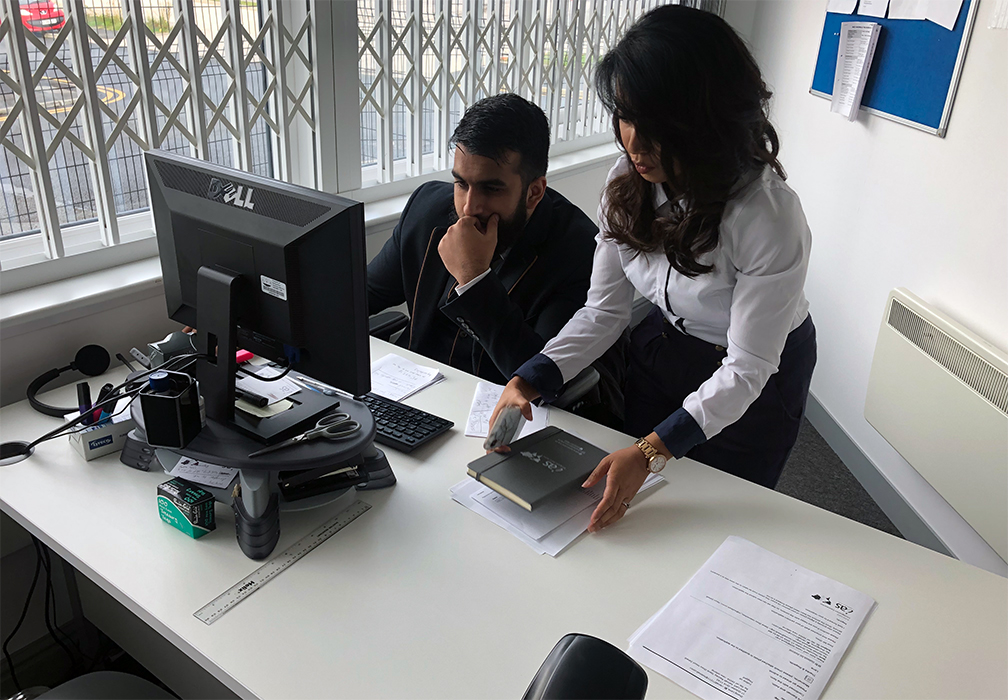 The Fast Track Package
Our Fast-Track Application Package is a premium service for those who need to submit their application in time with their deadlines. Your case will become a top priority for our lawyers and you will benefit from our highest-quality services.
Request the Fast Track Package
The Appeal Package
By choosing our Appeal Package, you can rely on our lawyers' legal knowledge and experience to ensure you have the highest chance of a successful appeal. We will also fully represent you in any hearings/tribunals.
Request the Appeal Package
Related pages for your continued reading.
Frequently Asked Questions
Should your visa be refused, you will be notified by letter. This letter is important as it will detail the reasons why your application was refused, and it will explain if you have the right to appeal the decision or not. If you have the right to appeal the decision, there is no appeal application fee. The appeal package has to be completed and sent back within 8 weeks and must be submitted in writing. There is never a guarantee of a successful appeal.
The Department of Foreign Affairs Ireland asks that except if it is a genuine travel emergency, applicants should not contact the visa office seeking an update on their application. The majority of requests for an update will go unanswered.
No, though the UK and Ireland have the Common Travel Area agreement, that is for UK and Irish nationals. So, to enter the UK, you'd need to make a UK visa application. If you are only visiting, a UK visitor visa will suffice; if you want to work in the UK, the UK Minister of religion visa or Skilled worker visa may work.