Short Term 'C' Exam Visa For Those in Canada
The short-term 'c' exam visa is an Irish visa that permits Canadian citizens to travel to Ireland to complete a specific exam within 90 days of arrival.
If you have any questions regarding the short stay c visa for an exam in Ireland, you can contact our professional immigration lawyers. Give us a call at +1 844 290 6312 or contact us seven days a week via our live chat.
What is a short-term C exam visa?
The Irish Exam Visa is designed for Canadian residents who wish to enter Ireland to sit an exam within a 90-day period. This exam in Ireland must be relevant to your current job or studies.
Per immigration rules, if an immigration officer decides that the exam is not necessary at the border, it is possible for them to deny your visa application. The exam visa falls under the 'C' visa, meaning it has a strict and limited period of a maximum of 90 days to be in Ireland. Once its visa expires, visa holders are required to leave Ireland and return to their home country of Canada.
On this visa, visa holders are unable to take any exam that is not necessary for their current employment or course of study, get a job (paid or unpaid), including acting in an observer capacity, or access Irish public services or benefits.
Note that Canadian citizens may only need to obtain preclearance rather than a visa. However, Canadian residents from a visa-required country must obtain this visa if they want to sit an exam and meet the requirements.
"We used this service for the spouse visa extension application to assure that all the information was valid and correct."
"Super helpful and knowledgable staff, everyone I dealt with has been so friendly and professional plus, reasonable pricing. Wish I knew about them sooner!"
"Sudipta was very helpful during our initial advice session. She answered all of our questions with clarity, and we didn't just feel like clients - we could tell she really wanted to help us."
What are the eligibility requirements for the Exam Visa?
For this visa type, you must meet the following eligibility requirements:
You intend to sit the exam within 90 days of arriving in Ireland
Prove that the exam is relevant to your current employment or study course
You intend to leave Ireland after your Irish visa and immigration permission expires with information for an onward journey from Ireland
You have enough funds to cover your expenses during your stay in Ireland
You have not previously violated Irish immigration law
You have no criminal record
How can I prove the exam is relevant?
A key requirement for the Irish visa is being able to show that the exam visa is relevant to your current employment or study course.
Typically Canadian international students will apply for this visa and not other visa types like family visas or study visas because the Exam Visa will allow applicants to finalize a medical course, receive professional accreditation, or finalize a distance learning course.
To prove this, you will need to prove the following further information:
The name of the exam
Confirmation of registration
Confirmation of fee payment
Date of the exam
The registered body holding the exam
A detailed explanation of why you must take this exam in Ireland
What is the visa application process for the Exam Visa?
The Exam Visa application must be completed prior to entering Ireland from Canada. The Exam Visa is completed through an online application form on the Irish government website.
After the online application form, you will print and sign an application summary sheet and submit your supporting documents. The documents are to be submitted with your application summary sheet.
Also, you will have to pay the visa application fee. Some applicants may be required to give their biometrics and provide an interview.
What are the required documents for the exam visa?
Visa applications must submit a big amount of documents in your visa application. These are as follows:
Your valid passport and any previous passports.
Provide details explaining the reason for your travel to Ireland, the dates you plan to arrive in and leave the country, and an estimated cost of your trip.
Application summary sheet that you received after submitting the online application.
A declaration you will keep to the conditions of your visa and that you will not even attempt to gain an employment visa or employment permit.
A statement where you promise not to become a burden during your time.
Two passport-size photographs in color.
Details on accommodation.
Proof of having enough finances to support yourself during your stay in Ireland.
Proof that you have ties in Canada that will make you return after your visa expires.
None of the documents should include false or misleading information, or you will risk your application being rejected. All documents should be submitted in the English or Irish language and be original. If translated, you must provide both the original documents and translated ones.
How can I prove my obligation to return to my home country of Canada?
To receive the Short Term Exam Visa, you need to prove to the immigration officer processing your visa that you have social or economic ties to Canada.
To prove your obligation to return to Canada, you can show the following:
Letter from an employer confirming that you've got a job in Canada
Description of your business, if you are self-employed
Proof showing that you are a student at an academic institution in a country outside of Ireland
Documents showing that you are married or have children in your home country (marriage certificate, birth certificate, etc.)
Proof that you are renting a property in your home country (rental or tenancy agreements, etc.)
What are visa fees associated?
After submitting the online application form, you have to pay the visa application fee.
The fees are:
€60 ($81.10 Canadian Dollars) for a single entry visa
€100 ($135.17 Canadian Dollars) for a multiple entry visa
This visa fee is non-refundable, so you will not get your money back even if your application is not approved.
How long does the visa take to process?
The Irish embassy processes visa applications in the order they are received. Processing times differ between visa application centers and application types and may vary by longer holiday periods. However, typically you can expect a decision about 8 weeks after your documents are received.
To prevent delays in your application process, ensure you submit all the relevant supporting documentation to prove your eligibility for the visa.
The chance to do an internship in another country other than Canada is a fantastic experience where you can gain new skills and talents. At Total Law, we understand the desire to move to Ireland and want to support you in your new endeavors.
The Total Law immigration service is comprehensive, and we are able to support you with your application and offer any further information you may require. We can make your application stress-free and easy. We work seven days a week and can be contacted either by phone (+1 844 290 6312) or by using the online chat function to speak with one of our client care agents.
Advice Package
Comprehensive immigration advice tailored to your circumstances and goals.
Application Package
Designed to make your visa application as smooth and stress-free as possible.

Fast Track Package
Premium application service that ensures your visa application is submitted to meet your deadline.
Appeal Package
Ensure you have the greatest chance of a successful appeal. We will represent you in any case.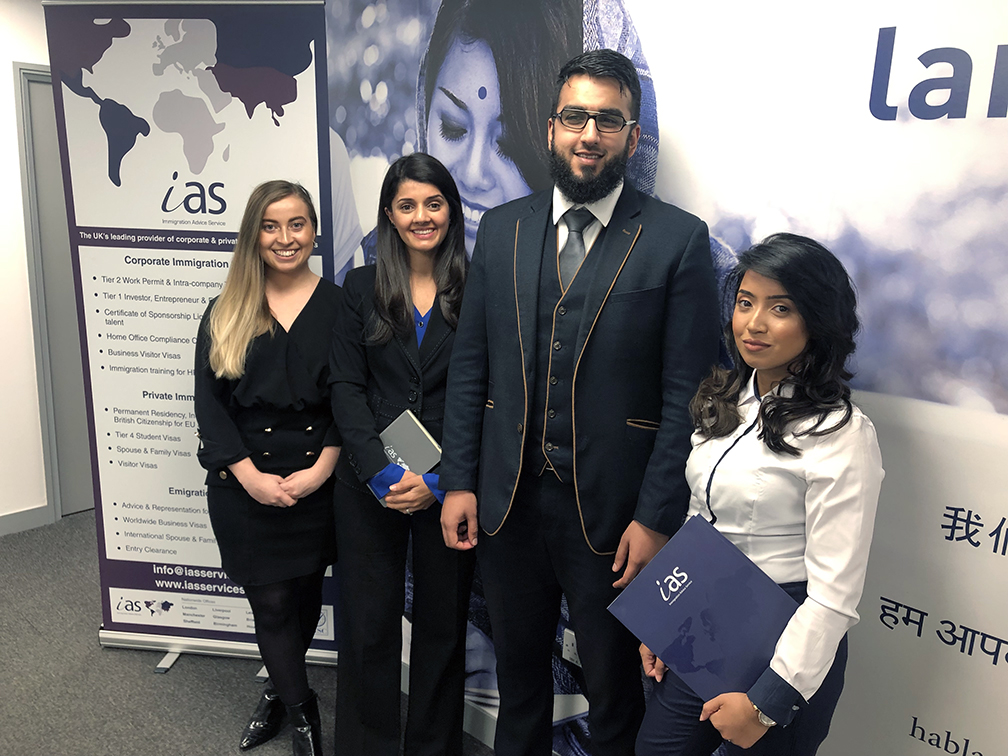 The Advice Package
During this untimed Advice Session with our professional immigration lawyers in London, you will receive our comprehensive advice, completely tailored to your needs and your situation.
Request the Advice Package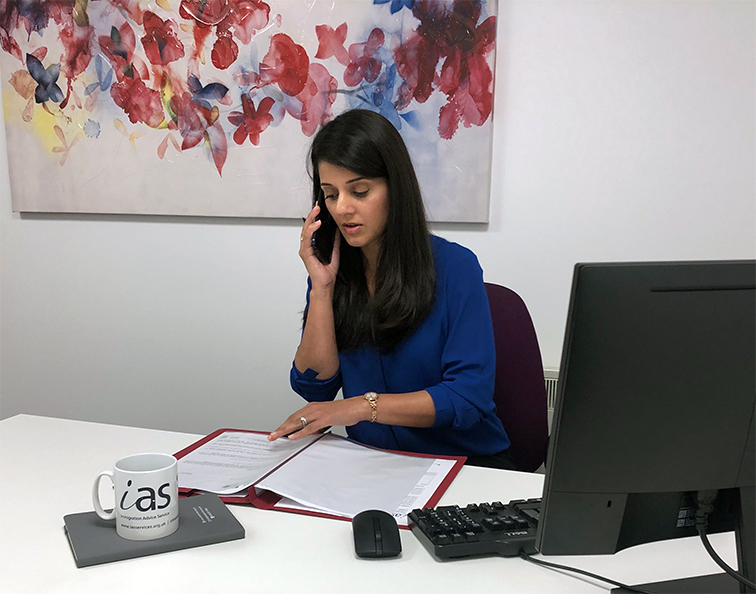 The Application Package
With our Application Package, your dedicated immigration lawyer will advise you on your application process and eligibility. Your caseworker will then complete and submit your forms to the Home Office on your behalf.
Request the Application Package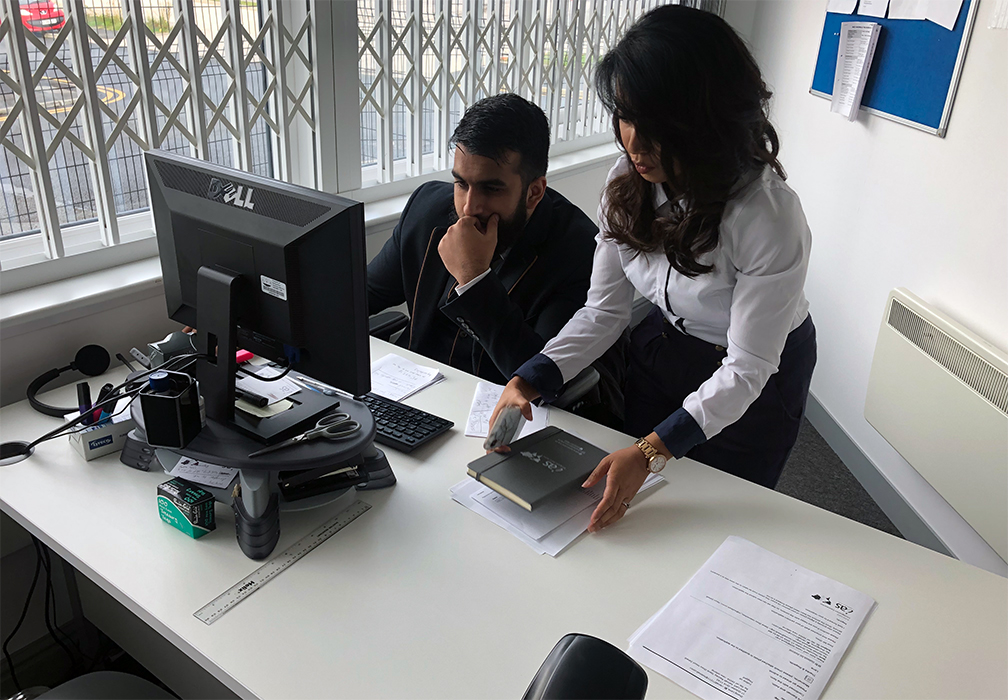 The Fast Track Package
Our Fast-Track Application Package is a premium service for those who need to submit their application in time with their deadlines. Your case will become a top priority for our lawyers and you will benefit from our highest-quality services.
Request the Fast Track Package
The Appeal Package
By choosing our Appeal Package, you can rely on our lawyers' legal knowledge and experience to ensure you have the highest chance of a successful appeal. We will also fully represent you in any hearings/tribunals.
Request the Appeal Package
Related pages for your continued reading.
Frequently Asked Questions
Anyone living in Ireland on an Exam Visa can not work, volunteer or study while in Ireland on this specific visa. The Irish visa is issued to Canadians who want to come to Ireland to sit for an exam. If you get a job while in Ireland on the Exam Visa,  you will be breaking the conditions of your immigration permit.
Any young person under 18 that need an exam visa must have the support of their parents or guardians.
The application process is the same for anyone 18 years or older but must include the following:
An original letter of consent signed by the young person's other parent/legal guardian
A photocopy of the other parent/legal guardian's passport or national identity card that clearly shows their signature
When it comes to financial requirements, there is no specific amount of money you need to have for the Exam Visa.
Regardless, you must demonstrate that you have sufficient money order to support yourself and cover all the expenses during your time in Ireland. A visa officer will assess your circumstances and determine whether the amount you have is enough.
In the instance that your application is refused, you will be sent a detailed letter outlining the reasons for your exam visa refusal. If you still wish to travel to Ireland for the exam, you can be allowed to appeal the decision within two months of receiving the refusal notice. Appeals are something that our team at Total Law can support you with.
In general, the short Stay 'C' Visas to Ireland cannot be extended past the allowed 90 days, after which you must leave and go back to Canada.
Extensions are only granted in exceptional circumstances, like a medical emergency.