Irish Residency for those in Canada
Foreign nationals who travel to Ireland from Canada may need to apply for an Irish Residence Permit, visa, or permanent residency. When you are coming from Canada, there are residency guidelines for your specific situation to keep in mind.
For help with travel advice, visa application, residency, or pre-clearance, contact Total Law for assistance. Speak to one of our expert immigration advisers today. Call +1 844 290 6312 or use the online contact form to get in touch regarding your permanent residency in Ireland.
What is an Irish Residency?
Irish residency is a legal status that gives you permission to reside in Ireland for longer than 90 days as a Canadian citizen. To get this, you must have a long stay D visa, any other long-stay permission, permanent residence status or Irish citizenship.
Irish citizens can access many benefits in Ireland, including visa-free travel throughout Ireland, Northern Ireland, Britain, and the Common Travel Area. To get this, you must first have lived in Ireland for a long time and may need to have some sort of permanent resident status in Ireland.
Upon obtaining resident status in Ireland from Canada, you will be given an Irish residence card, or Ireland Residence Permit (IRP). You will need to keep this card with you as it provides proof that you have permission from the immigration authorities to stay in Ireland as a foreign national.
If you only plan to visit Ireland for a short-term period of up to 90 days, you don't need to apply for a visa or a residence card. Canadian citizens can visit Ireland for periods of up to 90 days without a visa requirement.
"We used this service for the spouse visa extension application to assure that all the information was valid and correct."
"Super helpful and knowledgable staff, everyone I dealt with has been so friendly and professional plus, reasonable pricing. Wish I knew about them sooner!"
"Sudipta was very helpful during our initial advice session. She answered all of our questions with clarity, and we didn't just feel like clients - we could tell she really wanted to help us."
Paths to Irish Residency
There are several paths to residency in Ireland, mainly: Employment, Investment, and Retirement. Each path has its own requirements for eligibility. You may also claim residency in Ireland based on:
A civil partnership with an Irish citizen
A relationship with an EEA/ Swiss citizen who is a resident in Ireland
Other qualifying familial ties to Irish citizens, such as immediate family members
Some circumstances will not qualify you for residency in Ireland. These include:
Residing in Ireland on a study visa
Residing in Ireland as an employee of a foreign embassy
Residing in Ireland as an intra-company transferee
In the case that you have been residing in Ireland as a Canadian citizen under non-qualifying circumstances, contact Total Law to review your options.
Requirements for Irish Residency
Each path to Irish residency has its own unique requirements. Some paths only require you to prove your tie to an Irish citizen/resident, but some may require you to have certification and prove other requirements.
For example, on the basis of employment, you will need to first obtain an employment permit to receive immigration permission. After living in Ireland under specific work authorization guidelines for a term of five years, then you will be eligible to apply for permanent residence.
Immigrant Investor Program
Canadian citizens and residents who wish to invest in Ireland may be eligible to move to Ireland under the Immigrant Investor Program (IIP).
The IIP enables successful applicants and their immediate family to move to Ireland for up to five years with a minimum investment of €1 million. In order to access the benefits of the IIP, you must apply to the Department of Justice and obtain approval. The IIP application has a fee of €1,500. You must also:
Be determined to be of good moral character
Have a minimum net worth of €2 million
Have not been convicted of any criminal offense
For more information on the requirements and application process for the IIP from Canada, visit our Ireland Immigrant Investor Program page.
Irish Residency on Basis of Retirement
Canadian citizens who wish to retire in Ireland may apply to do so if they meet certain eligibility requirements, including:
Applicants must be financially independent and not require financial support
Must have financial documentation verified by an Irish accounting firm
There are other requirements as well which you can find on our Irish Retirement visa page. Note that if you are a Canadian citizen or a citizen of any of the non-visa-required countries for Ireland, you don't need to apply for the Retirement visa. However, you must obtain a Conditional Letter of Offer and an Agreement Form to retire to Ireland for the long-term.
Employment Routes to Residency
If you have a long stay 'D' employment visa or permit, you will be able to reside in Ireland for the long haul as long as your permit remains valid.
To obtain this visa or permit type, you must already be employed by a company in Ireland that is willing to sponsor your application. Also, you must be able to prove you are of good moral character.
Note that Ireland has several employment permits and each has its specific eligibility requirement, documents, and process. You can find out more about this route on our employment permit page.
Family Route to Irish Residency
You can obtain residency in Ireland on the basis of your relationship with an Irish citizen or resident. With this route, you can also obtain permanent residency, depending on if you are qualified for it.
Most foreign nationals who are able to use the family route to reside in Ireland are the spouse or dependent family member (mostly children but some adults may qualify) of the Irish citizen or legal resident.
Note that not all Irish residents can sponsor their family members to come to the country to live. In most cases, if they are not citizens, they must have lived in the country for a specific period unless they are applying for a visa that allows them to bring dependents.
You can find out more about this route on our family visas page.
Permanent Residency
If you intend to leave Canada to establish permanent residency in Ireland, you may be able to become an Irish permanent resident if you qualify.
Unlike in Canada, where you can obtain permanent resident status without having lived in the country before (Express Entry and other routes), in Ireland, you must have lived in the country or be coming through the Join Family route. Only a few routes/permits give access to what is called a Stamp 4 which is similar to permanent residency.
Having lived in Ireland for a bit, you may qualify for Long Residence.
After a few more years on Long Residence, you may be able to apply Without condition as to time in Ireland which is more like permanent residence as you can stay for as long as your passport on which the stamp was placed is valid without needing a visa. You may also be able to get this without having to get Long Residency first.
For more information, advice, or support with any of the routes to Irish residency as a Canadian citizen or resident, reach out to us today at +1 844 290 6312.
Required Documents for Irish Residency
When you submit your application for your Ireland Residence Permit to the INIS, you will also be required to submit certain documents as evidence to support your claim. The exact documents requested can vary slightly depending on the path to residency you are taking.
Take note that missing information can cause your residency application to be delayed or rejected. You may be asked to submit the following documents:
Completed application forms
Your trip itinerary, including your destination address
A valid passport
Original birth certificate
Original marriage or civil partnership certificate
Original passport and birth certificate of the applicant's Irish spouse/civil partner
Proof you will not require financial support or rely on government services. These may include pay stubs or bank account statements showing individual income.
Proof of refugee status if applicable
Documents supporting reckonable residence including a valid address
Employment permit, proof of a job offer, or forms for skilled workers if applicable
Proof of private health insurance
International students may need documents from a post-secondary institution or school stating tuition fees and living expenses have been paid.
When applying for residency on the basis of a qualifying family member, you will need to supply documents to prove your relationship.
Include a photocopy of all documents. Original documents such as birth certificates will be returned to you by mail. All required documents that are not originally in the English or Irish language must have certified translated copies made and submitted along with your application package. Letters from companies, universities, colleges, or professional courses must be on official stationery.
How To Apply for Irish Residency from Canada
Canadian citizens who plan to claim residency in Ireland will need to apply for pre-clearance prior to traveling. Certain programs, such as the Immigrant Investor Program, have their own online process you will need to follow prior to your residency application.
Fill out the online forms carefully as inaccurate or incomplete forms are the most common cause of refusal.
Applicants can access the residency application at the Irish Immigration Service Delivery Website. Submit your application to the Irish Naturalisation and Immigration Service, or INIS by filling out the written physical application forms and submitting them along with your required documentation. If you have entered the country legally within the last 90 days, you may be able to apply from within Ireland.
Fees for Irish Residency
The cost to obtain residency can vary depending on the path you are taking.
The fee for an Irish Residence Permit is €300 (paid by bank draft or money order.)
The fee for a work permit can range from free up to €1,500.
You may incur additional fees for services such as translation or certification of documents.
You may be exempt from paying the residency fee if you meet several requirements including being under the age of 18, having refugee status due to a natural disaster, or if you are applying for residency on a certain basis.
Processing Time
The processing time for a Canadian citizen to achieve Irish residency can vary based on pre-clearance requirements and other factors. Generally, Irish residency applications are processed between 6 and 8 months from when you submit your application.
Be sure to fill out all forms correctly and completely and submit all requested documents promptly. Inaccurate or missing information is the most common cause of delayed processing or refusal of applications.
Renewal and Extension
When you are approved for Irish permanent residency, you will receive a Stamp 4 on your passport. The Stamp 4 is valid for 5 years. After 5 years you may be eligible to renew.
After 8 years total of reckonable residence in Ireland, you may apply for a "Without Condition As To Time" endorsement which will allow you to stay in the country indefinitely. You may also become eligible to apply for Irish citizenship.
At Total Law, our team of professional immigration lawyers can help you to assemble your residency application package. With our expert knowledge, we can ensure your application has the highest chance of being approved by the INIS.
Your Total Law advisor will provide you with up-to-date guidelines and instructions on becoming a permanent resident of Ireland as a Canadian citizen.
For further information, contact us today at +1 844 290 6312 or use our online contact form to get in touch with our team of qualified immigration lawyers.
Advice Package
Comprehensive immigration advice tailored to your circumstances and goals.
Application Package
Designed to make your visa application as smooth and stress-free as possible.

Fast Track Package
Premium application service that ensures your visa application is submitted to meet your deadline.
Appeal Package
Ensure you have the greatest chance of a successful appeal. We will represent you in any case.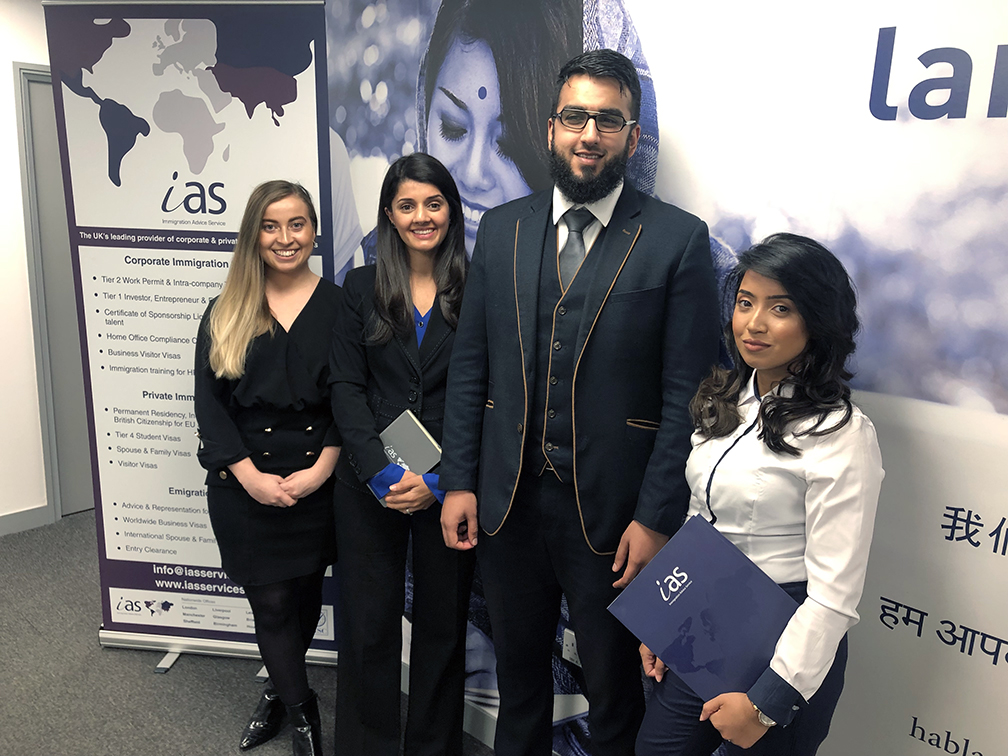 The Advice Package
During this untimed Advice Session with our professional immigration lawyers in London, you will receive our comprehensive advice, completely tailored to your needs and your situation.
Request the Advice Package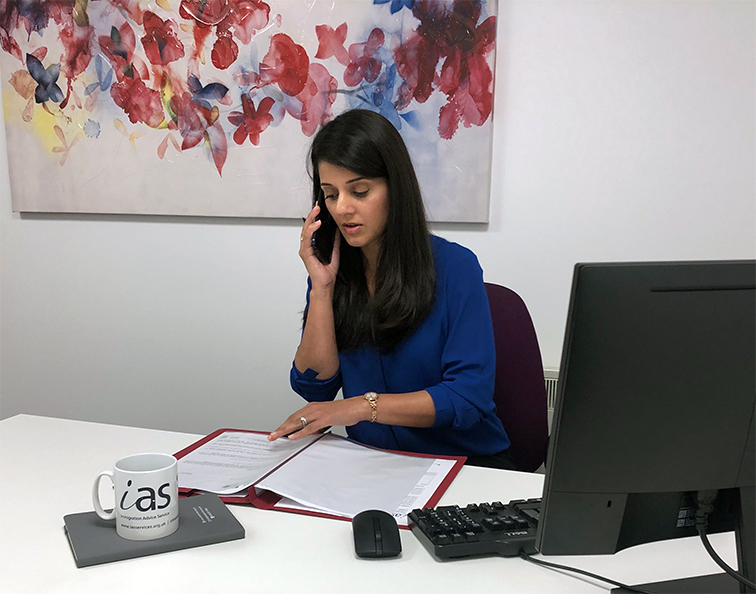 The Application Package
With our Application Package, your dedicated immigration lawyer will advise you on your application process and eligibility. Your caseworker will then complete and submit your forms to the Home Office on your behalf.
Request the Application Package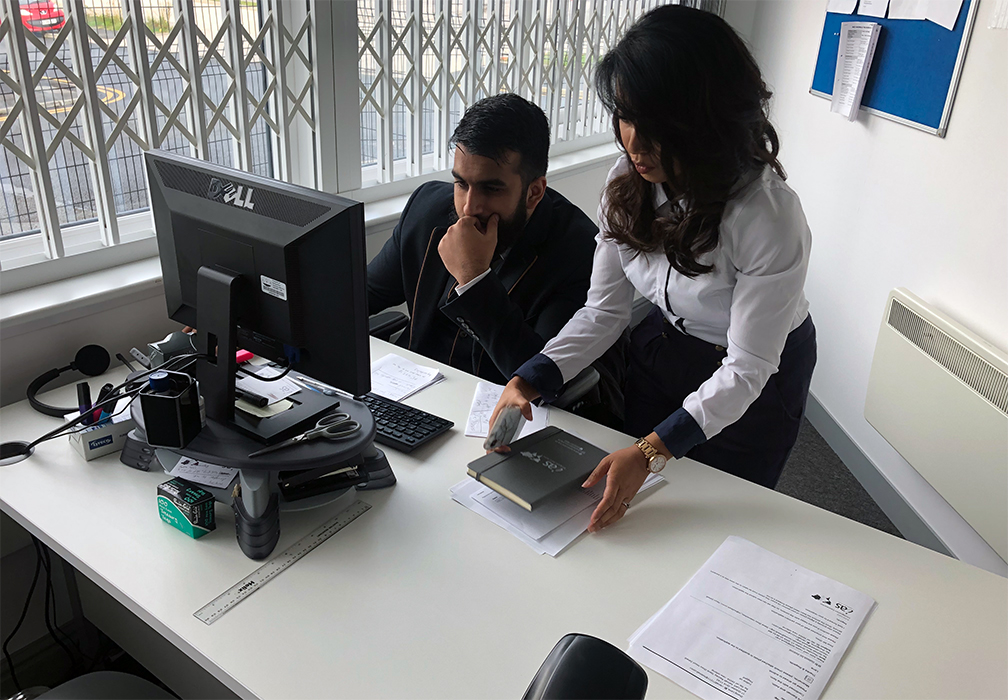 The Fast Track Package
Our Fast-Track Application Package is a premium service for those who need to submit their application in time with their deadlines. Your case will become a top priority for our lawyers and you will benefit from our highest-quality services.
Request the Fast Track Package
The Appeal Package
By choosing our Appeal Package, you can rely on our lawyers' legal knowledge and experience to ensure you have the highest chance of a successful appeal. We will also fully represent you in any hearings/tribunals.
Request the Appeal Package
Related pages for your continued reading.
Frequently Asked Questions
The Irish embassy in Canada serves Quebec, Ontario, New Brunswick, Manitoba, Newfoundland and Labrador, Nova Scotia, Nunavut, Prince Edward Island, and Saskatchewan. The Department of Foreign Affairs operates a webchat that you can access during business hours.
However, the embassy does not provide information on immigration in Canada or Permanent Residence cards. Some processes are conducted in Dublin. If you are in Toronto and have questions about immigration to Ireland, contact Total Law today.
As a Canadian citizen, you can travel to Ireland for short-term visits of 90 days or less without a visa or pre-clearance. However, if you plan to take part in certain activities during your trip you may need to obtain additional permissions. For example, foreign nationals who plan to work in Ireland may still require a work permit or work visa.
You can check the Irish Immigration Service Delivery website to see if you are required to obtain a pre-clearance or visa to travel to Ireland. Canadian citizens can travel to Ireland for up to 90 days without pre-clearance, electronic travel authorization, or a visa requirement.
If you had become a Canadian permanent resident after 2002, you may be eligible to travel to Ireland for short-term visits without a visa under the TWOV program. If you have the intention of staying in Ireland for longer than a 90-day period, you must apply for pre-clearance prior to travel.
Canadian citizens often choose to retire to Ireland to enjoy the high standard of living, beautiful scenery, and unique culture. To achieve residency as a retiree, you will have to prove that you are fully financially self-sufficient, that you don't intend to work in Ireland, and that you don't intend to receive financial support such as government benefits.
Another route to retire to Ireland as a Canadian citizen is to apply for Stamp 0 if you are the elderly dependent parent of an Irish citizen. Like the Irish Residence Permit, to be eligible for Stamp 0, you will still need to meet minimum financial requirements.
Yes, to renew the Irish Residence Permit you must pay the renewal fee and prove you meet all eligibility requirements. After five years of legal residency in Ireland, you may be eligible to apply for citizenship by naturalization. Contact Total Law for help navigating the citizenship process.