Ireland De Facto Partner Visa Application from Canada
Unmarried Canadians who are in a committed common-law relationship with an Irish citizen/resident recognized may be able to obtain a de facto partner visa to join their partner in Ireland.
If you are in the process of applying for a visa or permanent residence on the basis of a de facto partner relationship, contact Total Law for assistance. Call +1 844 290 6312 or use the online contact form to access our immigration services.
What is a De Facto Partner Visa?
A de facto partner visa is a travel document that gives non-EEA unmarried foreign nationals permission to remain in Ireland with their partner, of which the relationship is recognized under common law.
The partner must be an Irish citizen or permanent resident or have certain valid Irish visas or permits.
As a type of Long Stay Join Family D Visa, the de facto partner visa allows a foreign partner of a qualifying sponsor to travel to Ireland for longer than 3 months at a time as part of the family reunification program.
Normally the de facto visa is applied for from the applicant's home country, but in some conditions, it may be attained by an applicant who currently has permission to reside in Ireland.
Some citizens from non-visa-required countries may be able to travel to Ireland without applying for a visa or entry clearance. Citizens of these countries, including Canada, have agreements with Ireland that allows their citizens to travel to Ireland to stay with their de facto partners without needing a visa.
However, any foreign national living in Ireland will need to apply for the appropriate permission to remain there for longer than 90 days. To determine whether this is the right visa for you, contact a qualified immigration adviser.
"I'm very happy with the standard of training received on the OISC Level 1 course, i passed my exam. Thank you!"
"My application was approved and a huge weight has been lifted from our shoulders this year "
"We used this service for the spouse visa extension application to assure that all the information was valid and correct."
Eligibility for the Irish De Facto Partner Visa
Canadians can travel to Ireland to visit their de facto partners without applying for a visa if they only plan to stay for less than 90 days. For long stays, they can still come over and then apply for the visa while in the country. Regardless of which you do, border control makes the ultimate decision on whether you will be allowed in the country.
In order to apply for the de facto partner visa, the partner living in Ireland must qualify as an eligible sponsor. In order to be an eligible sponsor, the partner must be:
An Irish national
A non-EEA national legally residing in Ireland, such as:

Individuals residing in Ireland on an employment permit
Ph.D. students enrolled in an Irish accredited program
Foreign nationals residing in Ireland under Stamp 4 or Stamp 5
Individuals residing in Ireland as researchers, ministers of religion, or full-time non-locum doctors.
A UK national legally residing in Ireland
Non-eligible sponsors may include non-EEA nationals residing in Ireland on a temporary visa such as a bridging visa.
The sponsor must also meet additional financial requirements and both spouses must meet basic eligibility requirements such as:
Be at least 18 years old at the time of application.
A De facto relationship must be determined by the visa office to be lawful according to Irish law.
Both spouses live at the same address and are able to provide evidence of their relationship such as shared bank accounts. If you are living separately at the time of application you must be able to provide compelling and compassionate circumstances to explain why you should receive the immigration permissions.
Both spouses must be determined to be of good character. This includes not having any prior criminal convictions with the Irish police and not relying on public funds.
Required Documents for a De Facto Partner visa
De facto partner visa applicants will need to provide evidence of their claim for a visa by submitting a portfolio of supporting documents. You may be required to present similar documentation when applying for permission to stay in the country on a permanent basis with your de facto partner as a Canadian. Supporting evidence for such cases may include:
Your original Canadian passport
Two full-color passport-sized photographs
A notarized and signed letter that clearly states your reasons for staying in Ireland and details about your partner including residential address and dependent children. If you live separately you will need to provide additional information to support your de facto relationship.
Documented proof of your genuine relationship and mutual commitment, such as joint names or joint bank accounts that prove you are in a common-law relationship
Proof of private medical insurance and travel insurance
Documentation of financial aspects such as proof of income or cash savings including bank statements or pay stubs
Details of any previously denied visas
Proof of payment for the visa application
For the de facto visa application, you must also provide evidence of the Irish sponsor's eligibility including their Irish passport, birth certificate, or other proof of citizenship/residency. Original documents such as a birth certificate or passport will be returned to you following your application. Photocopies will be kept by the Irish immigration office.
Note that certified translated copies are required for all documents that are not originally in English or Irish. Letters that are to be counted as supporting evidence from institutions, such as businesses or universities, must be written on official-headed paper.
How To Apply for an Irish De Facto Partner Visa from Canada
If you are applying for the de facto partner visa from your home country, you can generally apply online at the Irish government website. Supporting documents must be sent within 30 days of submitting the application form.
If you apply from within Ireland while already on current permission to stay in the country, you can apply for the visa by post.
If you are a non-visa-required citizen from a country that has an agreement with Ireland such as Canada, you can travel to meet your de facto partner without obtaining a visa.
Whether you require a visa or not, once in Ireland if you plan to stay for longer than 90 days, you will need to register for appropriate permissions to remain with the Irish Immigration Service Delivery at a local immigration office. You and your common-law partner will need to provide your supporting documents at the time of registration.
What You Can Do In Ireland As A De Facto Partner
As a de facto partner in Ireland, you are legally allowed to:
Work and do voluntary work
Study
Travel to other countries for short periods, such as for vacation or business, and return to Ireland
Bring immediate family members, such as a dependent child with you to Ireland
De facto partners cannot:
Bring extended family members with you
Stay in Ireland as a de facto partner if your Irish partner stops residing in the country
Retain your permission if your common-law relationship ends
Rely on public funds or resources.
Costs and Fees
The fees associated with a de facto partner visa can vary based on your circumstances. For Canadians, the most common fee incurred when joining their de facto partner in Ireland is typically the Irish Residence Permit fee that is required when granted permission to remain after 90 days: it is €300. You may also incur fees for private medical insurance, services such as translation of documents, travel, and return postage fees for original documents mailed with applications.
Processing Times
The de facto partner visa can take on average six months to be processed by the Irish Department of Justice. Applications are processed chronologically in the order that they are received. Because Canadians do not require a visa or temporary visa in order to enter Ireland for stays of 90 days or less, you will not need to wait for a de facto application to be processed before entering the country. Once in Ireland, you will need to apply for permission to remain in person at your local immigration office.
How Can Total Law Help?
With Total Law, professional visa services are provided to you by our team of immigration lawyers, who ensure your documentation is correct and your visa application has the best chance of approval.
Your Total Law advisor will provide you with specific advice based on up-to-date Irish and Canadian immigration laws to help you obtain a permanent partner visa or de facto partner visa.
For further information on this or other Irish immigration routes, contact us today at +1 844 290 6312 or use our online contact form to get in touch with our team of qualified immigration lawyers.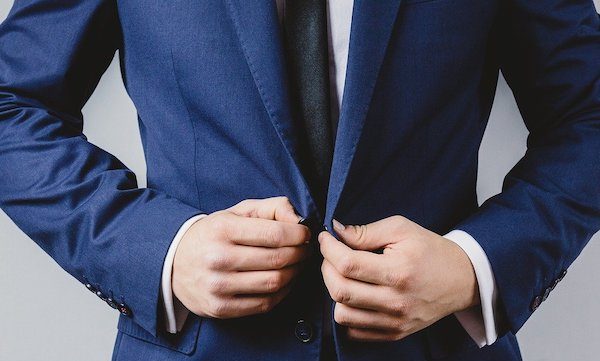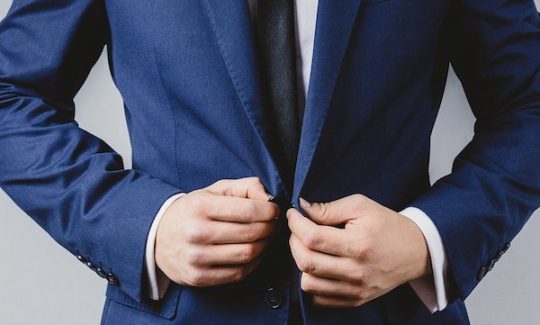 Advice Package
Comprehensive immigration advice tailored to your circumstances and goals.
Application Package
Designed to make your visa application as smooth and stress-free as possible.

Fast Track Package
Premium application service that ensures your visa application is submitted to meet your deadline.
Appeal Package
Ensure you have the greatest chance of a successful appeal. We will represent you in any case.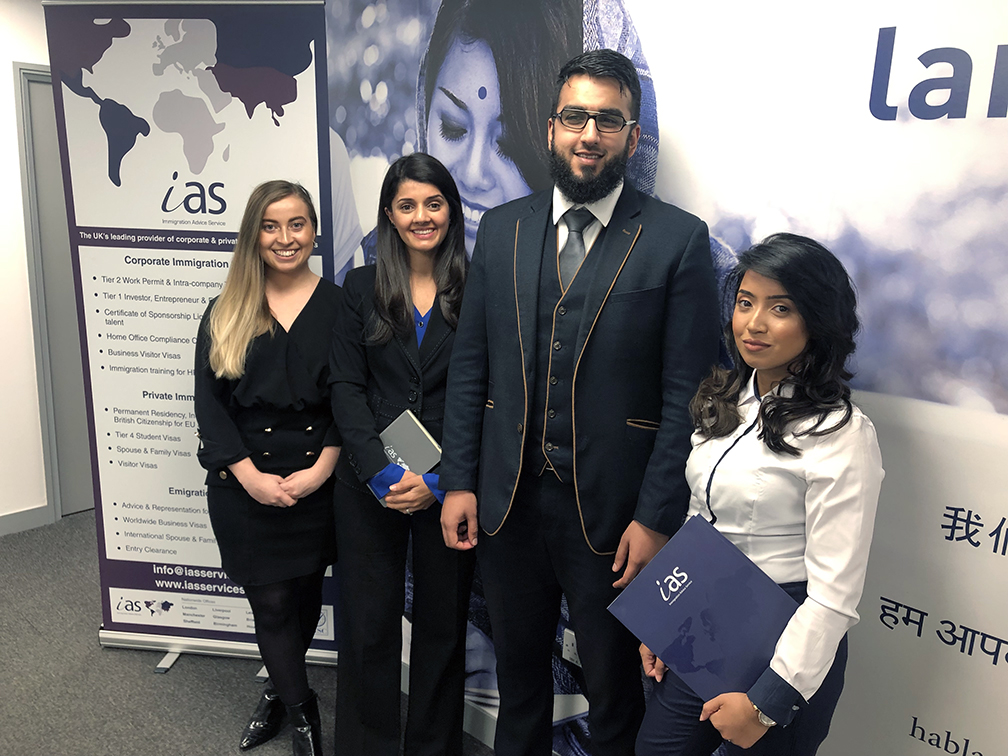 The Advice Package
During this untimed Advice Session with our professional immigration lawyers in London, you will receive our comprehensive advice, completely tailored to your needs and your situation.
Request the Advice Package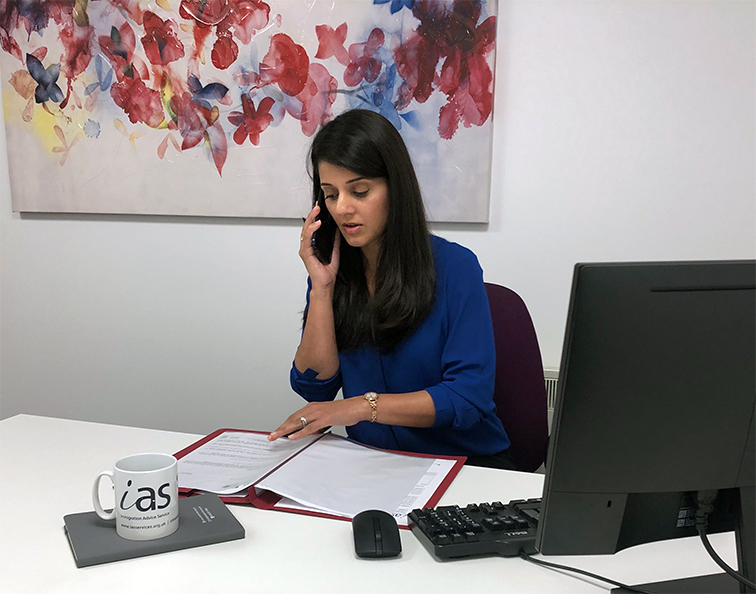 The Application Package
With our Application Package, your dedicated immigration lawyer will advise you on your application process and eligibility. Your caseworker will then complete and submit your forms to the Home Office on your behalf.
Request the Application Package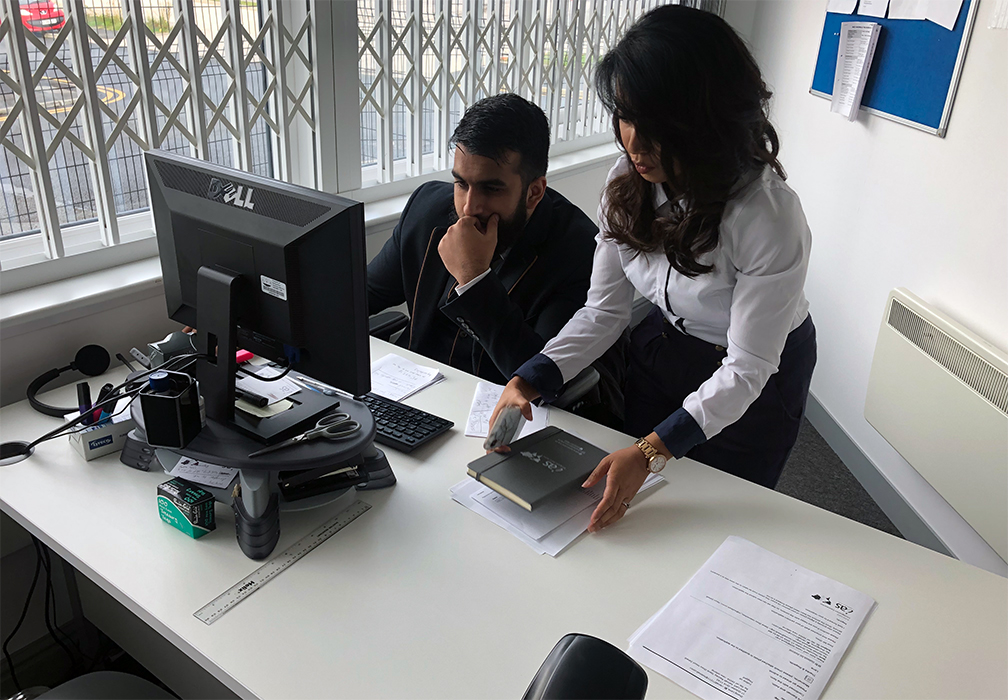 The Fast Track Package
Our Fast-Track Application Package is a premium service for those who need to submit their application in time with their deadlines. Your case will become a top priority for our lawyers and you will benefit from our highest-quality services.
Request the Fast Track Package
The Appeal Package
By choosing our Appeal Package, you can rely on our lawyers' legal knowledge and experience to ensure you have the highest chance of a successful appeal. We will also fully represent you in any hearings/tribunals.
Request the Appeal Package
Related pages for your continued reading.
Frequently Asked Questions
Processing times for the de facto partner visa can vary, but most de facto partner visa applications are processed within about six months.
Completing the online application and providing complete supporting documentation within the correct timeline will lessen the chance that your visa application processing time is delayed or extended.
It is typically recommended that applicants wait to purchase flight tickets from their home country until they receive a visa decision. Canadians can travel to Ireland for periods of up to 90 days without a visa.
De facto partners are partners in a cohabiting relationship similar to a married relationship without being legally married. De facto partners must be residing together for a minimum of two years prior to submitting a de facto visa application.
Partners in a de facto relationship can not be related by family, must be determined to have a genuine and continuing relationship, and must be committed to sharing their lives together to the exclusion of others as in marriage. De facto partners must be able to provide evidence of their shared life together.
When applying for immigration permission on the basis of a relationship with a new partner, you would have to present compelling and compassionate circumstances to the ISD that prove your relationship is genuine and committed and recognized as a de facto relationship under common law. Typically you have to be in a relationship for at least one year with sufficient evidence of a shared life in order to apply on this basis. Applying as a de facto partner can be even more difficult than applying on the basis of a spousal relationship or civil partnership because the circumstances can vary so widely.
In the event that your visa to join your de facto partner in Ireland is denied, you should receive a letter detailing the reasons for the decision.
During the visa application process, you may be asked to submit additional documents to support your relationship with your partner and claim for the visa. You must respond to this request by the date given to you in order for your application to be considered.
If your visa is denied, you may be able to appeal the decision. In some cases, it may be more efficient to re-apply for the visa. For assistance with navigating a negative decision, contact Total Law today at +1 844 290 6312 or use our online contact form to get in touch with our team of qualified immigration lawyers.