EU Treaty Rights in Ireland for Canadian Citizens and Residents
EU Treaty Rights describe the rights of EU/EEA nationals and their family members that allow them to exercise free movement and residency in EU/EEA member states such as Ireland.
For clarity and confirmation of your EU treaty rights, contact Total Law today. We will offer you advice and support and help you in family reunification cases. Call us at +1 844 290 6312 or use the online form to get in touch.
What are EU Treaty Rights in Ireland?
EU/EEA citizens and their family members are entitled to free movement within the territory of EU member states. As a member state of the EU, Ireland is subject to Directive 2004/38/EC as implemented by the European Communities (Free Movement of Persons).
Thus, EU treaty rights in Ireland refer to the rights allowed to EU/EEA nationals and their family members (including non-EEA family members) to move freely within Ireland.
Directive 2004/38/EC was brought into operation in Ireland on 1st February 2016. The treaty allows EU citizens free movement within all EU member states, provided the individual plays an active economic role in the state.
Note that treaty rights do not apply to individuals living in their home country. Thus, Irish citizens living in Ireland cannot exercise EU treaty rights. It only applies to EEA Nationals of other member states moving to or residing in Ireland.
"I'm very happy with the standard of training received on the OISC Level 1 course, i passed my exam. Thank you!"
"My application was approved and a huge weight has been lifted from our shoulders this year "
"We used this service for the spouse visa extension application to assure that all the information was valid and correct."
Conditions of EU Treaty Rights in Ireland
An EU/EEA citizen or a Swiss citizen can freely travel to and live in Ireland for 90 days.
However, if such a citizen wants to stay in Ireland for more than 90 days, they must be exercising their treaty rights.
To exercise a treat right, an EEA national must either;
Be employed or working in a self-employed capacity; or
Have adequate living funds and comprehensive health insurance for themself and any family member(s) they bring to Ireland; or
Enrol as a student in a degree program or a vocational training program in Ireland; or
Have a family relationship with an EEA/Swiss citizen that fulfils any of the above three conditions.
EU/EEA nationals who enter Ireland do not need a residence card to reside in Ireland.
However, any non-EEA family member that enters Ireland based on EU treaty rights must register with the Irish immigration office and apply for a residence card as a family member of an EEA national.
The residence card will allow them to live and work in Ireland for up to five years.
Working in Ireland
EU/EEA and Swiss citizens can work in Ireland under EU treaty rights.
When such citizens arrive in Ireland, they can stay for up to six months while searching for work. During this time, they can transfer unemployment benefits from their home country to Ireland. Once EU citizens get employment, they can live in Ireland freely.
Under EU law, a person is considered employed if they;
Perform 'genuine and legitimate' work under someone else's direction.
There is no required number of work hours or pay to be considered an EU worker.
Are self-employed in a 'genuine and productive' job
Studying in Ireland
EU citizens can live freely in Ireland as a student if they;
Are enrolled in an approved college or vocational program
Have enough income to live without needing support from the social welfare system in Ireland
Have comprehensive health insurance
Residency based on financial capability
EU/EEA citizens can freely live in Ireland if they have the financial capability and comprehensive health insurance to cover for themselves and any other family member(s).
No stipulated amount is considered adequate, provided the EU citizen and any dependent family member do not require support from the social support.
Residence Rights of family members of EU citizens
Family members of EU citizens, including Canadian citizens, are also entitled to similar treaty rights.
If the family member is an EU/EEA/Swiss or UK citizen, they will not need to register for a residence card. If the family member fulfils any of the EU treaty rights conditions, they can stay in Ireland for more than 90 days.
Otherwise, they must be dependent on someone that is exercising their treaty right
A non-EEA citizen that is a family member of an EU/EEA citizen can also enter Ireland based on EU treaty rights. However, they must fulfil the conditions of the treaty and apply for a residence card when in the state.
Under EU laws, the family member of an EU citizen can either be a qualifying family member or a permitted family member.
Qualifying family members
A qualifying family member of an EU/EEA national describes persons that share the following relationship with said national
Spouse or civil partner
Dependent child or that of a spouse or civil partner
Grandchild or spouse's grandchild under the age of 21
Dependent parent, or dependent parent of a spouse
Dependent grandparent, or that of a spouse
Other direct, dependent descendants or direct, dependent relatives in the ascending line (for example, great grandparents or great-grandchildren)
Permitted family members
A permitted family member of an EU/EEA national describes persons that share the following relationship with said national
De-facto partner. A de facto partner describes someone who;

Has been living together with the EEA national in a durable relationship for at least two years
Intends to live together with the EEA national permanently
Is not legally tied to any previous marriage or civil partnership with another person.

Family members who are not qualifying family members but who are;

Dependent on the EEA national in their home country
Need personal care based on serious health grounds.
How to Apply for a residence card as a non-EEA family member of an EEA national
If you are a Canadian or a citizen of any other Non-EEA country, and you have a non-Irish EEA national family member living in Ireland and expressing treaty rights, you can spend more than three months in Ireland. You will need to apply for permission upon entering Ireland. After being granted permission, you can then apply for an Irish Residence permit (IRP).
The Irish residence permit is only issued in Ireland, and the applications can only be made from inside Ireland. Hence, you must first make an Irish visa application to travel to Ireland if required.
Note that Canadian citizens do not need a visa to travel to Ireland, but Canadian permanent residents who are citizens of visa-required countries do.
When you arrive at the Irish border, you will have to justify your reason for entering Ireland to an immigration officer at border control. If satisfied, the immigration officer will place a stamp on your passport indicating that you can stay in Ireland for 90 days. To stay for more than 90 days, you must immediately apply for your residence card within the stipulated time.
As a non-EEA family member of an EEA national, there are two steps in applying for the Irish residence card.
First, you must complete an online form. The form to fill out depends on if you are a qualifying family member or a permitted family member. Qualifying family members must complete form EUTR-1, while permitted family members must complete form EUTR-1A. Every family member must fill out a separate form.
On the form EUTR, you will see a list of all the documents you are to submit to prove your relationship with your EU citizen family member and indicate the type of activity you wish to engage in, in Ireland. You must submit these documents in original copies. If they are not in English or Irish, you must translate them and provide the certified translations along with the original.
After completing the form, the next step is to register with immigration. This registration can be done at the Burgh Quay Registration Office in Dublin or any regional registration office or Garda District Headquarters outside of Dublin.
When you present at the office for the registration, you must bring along all your supporting documents and evidence that you have sufficient funds to cover your stay in Ireland.
It takes about six months for the immigration offices to process residency applications and send decisions to applicants. However, suppose you are a qualifying family member. In that case, immigration service delivery will send you a letter inviting you to register and get a temporary Irish Residence permit while processing your residency application.
You will not need to pay a fee when applying for an Irish Residence permit as the family member of a Union citizen residing in Ireland
What happens if my application is successful?
Suppose your application for residence as the non-EEA family member of an EEA citizen living in Ireland is approved. In that case, immigration service delivery will send you your Irish Residence Permit bearing Stamp 4EUFAM.
When you receive your IRP, you can stay in Ireland for five years.
What Does the IRP Look Like?
The Irish Residence Permit (IRP) looks like a typical credit card made with plastic. It carries identification information, including your; name, birth date, registration number, and passport photograph. It also bears a concise summary of your immigration authorization, including a stamped number, a microchip bearing your photo, personal information, fingerprints, and several stamps. These stamps indicate the activities you are permitted to engage in while in Ireland.
An Irish residence permit is not a visa or an ID card. However, it helps prove that you are legally in the country, so keep it on you.
Permanent residence certificate and permanent residence card
EU/EEA nationals that maintain residence in Ireland for five years continuously while maintaining and upholding the state's laws are eligible to apply for a permanent residence certificate. The permanent residence certificate allows such nationals to live continuously in Ireland for ten years without restrictions.
As the family member of an EU/EEA national, if you have lived in Ireland for five years continuously under the status of a family member of an EEA national and have maintained and upheld all the laws of the Irish state, then you may apply for a permanent residence card.
The permanent residence card allows you to live, work or operate businesses freely in Ireland for 10 years.
What happens if my relationship with my EEA family member changes?
Suppose your relationship with your EU family member changes significantly after being granted a residence permit. In that case, you may need to make a new residence application to continue staying in the state. Such significant changes include;
Divorcing from your EU spouse or civil partner
Your EU family member has died
Your EU family member left the State and left children in your care
To apply for residence permission under these circumstances, you must complete and submit Form EUTR5 asking to maintain your residency status.
How Can Total Law Help?
It can be challenging to apply for residency in Ireland as a family member of an EU citizen.
You will require the services of an excellent, highly experienced immigration lawyer to guide you through the process and ensure the success of your application and family reunification under EU Treaty Rights.
Total Law has many highly experienced immigration lawyers who are well versed in Irish immigration applications involving EU Treaty Rights. Our expert lawyers will provide you with all the assistance and support you require and assist you in completing the documents required as proof of your eligibility for this immigration permission.
Pick up the phone today and give us a call today at +1 844 290 6312. You can also get in touch through our online contact form.
Advice Package
Comprehensive immigration advice tailored to your circumstances and goals.
Application Package
Designed to make your visa application as smooth and stress-free as possible.

Fast Track Package
Premium application service that ensures your visa application is submitted to meet your deadline.
Appeal Package
Ensure you have the greatest chance of a successful appeal. We will represent you in any case.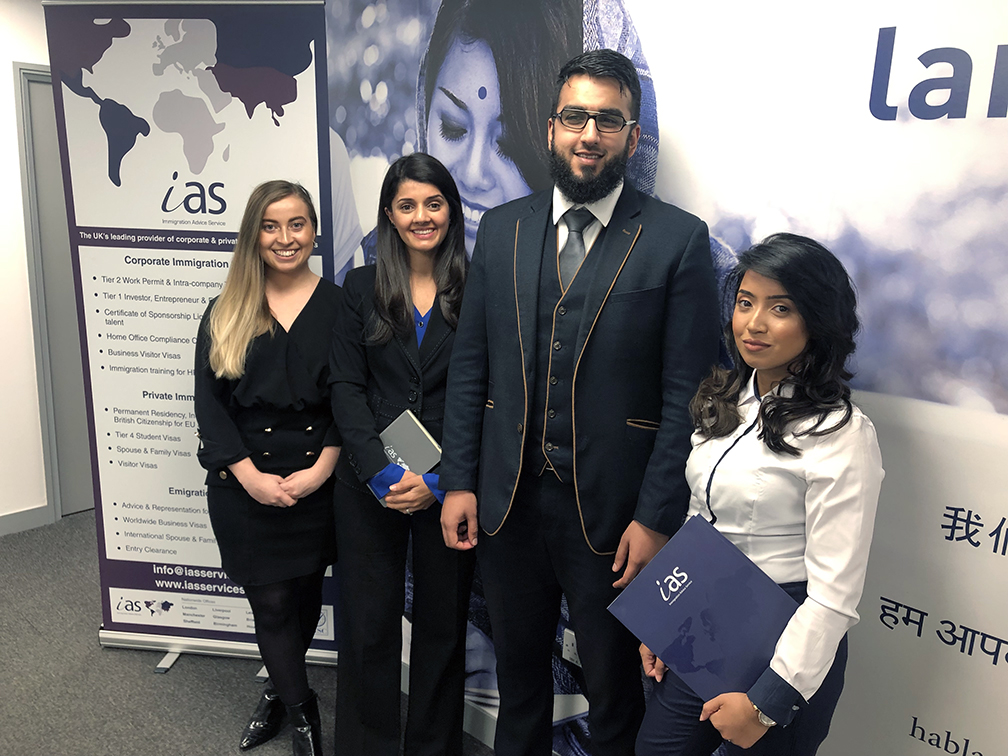 The Advice Package
During this untimed Advice Session with our professional immigration lawyers in London, you will receive our comprehensive advice, completely tailored to your needs and your situation.
Request the Advice Package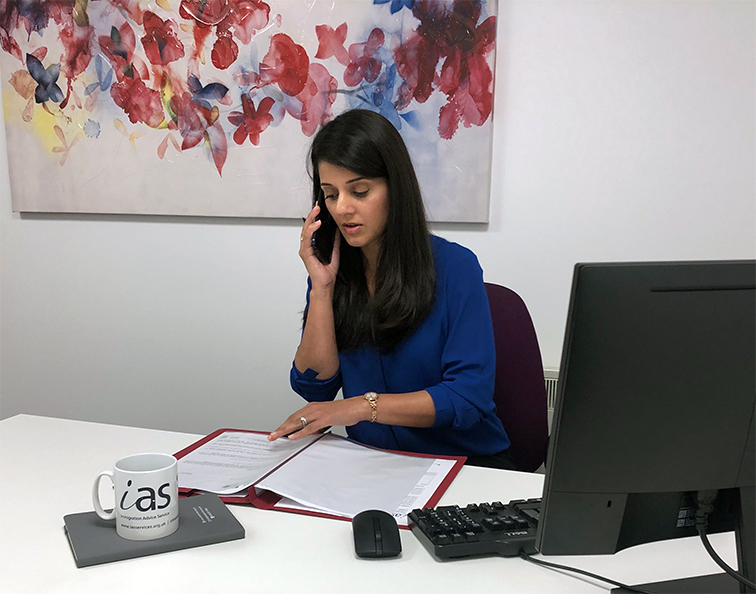 The Application Package
With our Application Package, your dedicated immigration lawyer will advise you on your application process and eligibility. Your caseworker will then complete and submit your forms to the Home Office on your behalf.
Request the Application Package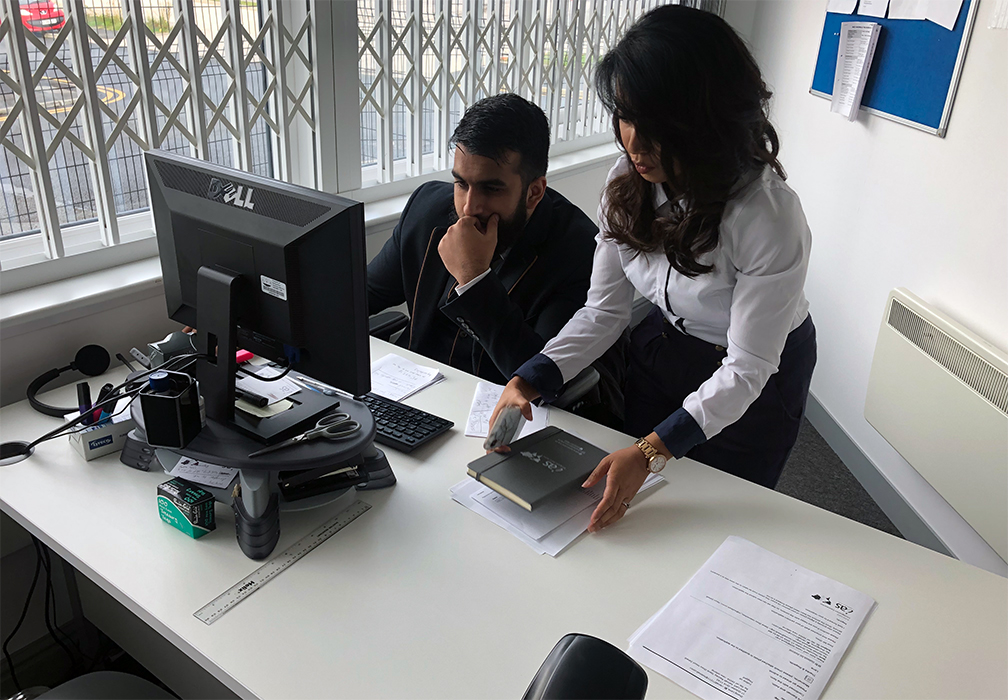 The Fast Track Package
Our Fast-Track Application Package is a premium service for those who need to submit their application in time with their deadlines. Your case will become a top priority for our lawyers and you will benefit from our highest-quality services.
Request the Fast Track Package
The Appeal Package
By choosing our Appeal Package, you can rely on our lawyers' legal knowledge and experience to ensure you have the highest chance of a successful appeal. We will also fully represent you in any hearings/tribunals.
Request the Appeal Package
Related pages for your continued reading.
Frequently Asked Questions
Yes. You may lose your EU treaty rights if you are considered a public threat. This includes being a criminal threat and a public health threat. In such cases, you will be required to leave the country.
However, having a criminal record does not lead to automatic deportation. You are allowed to appeal a decision to deport you. If your appeal is successful, your EU Treaty rights will be restored. In certain circumstances, you will receive a job seeker allowance for the time out of work.
In rare circumstances, your residency application may be denied. This usually happens if you carry a severe contagious disease that constitutes a public health threat or you have a history of violent crimes and are considered a public threat.
Also, if you are unable to provide all the necessary documentation to support your residency application, you will be denied residence in Ireland.
However, you can appeal a denied decision by filling out the form EUTR4.
Total Law's excellent immigration lawyers would help you through the appeal process if you had a denial. In addition, we will help you build a standard application that will guarantee a positive outcome in your application. Call us today at +1 844 290 6312.