K3 Visa For Ghanaian Citizens
The K3 Visa is a suitable pathway for Ghanaian citizens who wish to join their US citizen spouse in the US.
Contact Total Law on +1 844 290 6312 so we can assist and support you with your K3 Visa application. Our experienced and reliable team is ready and willing to help Ghanaian citizens relocate to the US.
K3 Visa Overview for Ghanaian Citizens
The K3 Visa allows a Ghanaian citizen spouse to temporarily come to the United States when their spouse is a U.S. citizen. This visa is designed for couples applying for U.S. citizenship through marriage and allows them to live together during the process.
In particular, many couples will apply for the K3 Visa while waiting for Green Card approval.
To qualify, Ghanaian citizens must be married to a U.S. citizen and have a pending immigrant visa petition (I-130 form) filed by their U.S. citizen spouse on their behalf.
In addition, the foreign citizen must have been married to their U.S partner for at least two years.
"I'm very happy with the standard of training received on the OISC Level 1 course, i passed my exam. Thank you!"
"My application was approved and a huge weight has been lifted from our shoulders this year "
"We used this service for the spouse visa extension application to assure that all the information was valid and correct."
Eligibility for K3 Visa
To apply for a K3 Visa, Ghanaian citizens generally need to meet the following criteria:
All applicants must be legally married to a U.S. citizen. The U.S. recognises same-sex marriages for immigration purposes, so if the applicant is in a same-sex marriage with a U.S. citizen, he/she should be eligible to apply for a K3 Visa just like any other married couple.
U.S. citizen spouses must have filed an immigrant visa petition (Form I-130) on their behalf and demonstrate they can meet financial obligations set by the U.S immigration services.
Have the intention to immigrate to the U.S. after the visa is granted.
Ghanaian citizens need to complete a nonimmigrant visa application (Form DS-160) and pay the associated fee.
Medical examination by an authorised doctor is needed.
All applicants might need to provide a police certificate from their country of residence.
Hold a valid passport
If you are unclear if you or your partner qualifies for the K3 Visa, then reach out to Total Law for advice on the next steps in your immigration journey and the best way to apply to ensure a successful application.
Applying for a K3 Visa from Ghana
Ghanaian citizens are likely to have to visit the U.S. Embassy in Accra City in Ghana to complete an application for a K3 Visa.
The process can be complicated and time-consuming and it is important to ensure the application is completed correctly to reduce the possibility of rejection.
Step 1: The U.S. citizen spouses should file Form I-130, Petition for Alien Relative, with the U.S. Citizenship and Immigration Services (USCIS). Also, they should pay the Form I-130 fee ($535).
Step 2: Once the I-130 is approved, the applicant receives a Notice of Action (Form I-797) indicating the approval.
Step 3: After receiving the Notice of Action, the U.S. citizen spouse can file Form I-129F, Petition for Alien Fiancé(e), for the K3 Visa at the USCIS.
Step 4: When the I-129F is approved, the U.S. Embassy or Consulate will send the applicant a letter with further instructions.
Step 5: U.S. citizen spouses must prepare the documents proving their financial capability to support Ghanaian citizens.
Step 6: Applicants must attend the scheduled interview at the U.S. Embassy or Consulate.
Step 7: After the interview, applicants have to wait for the visa to be processed. When approved, the visa will be placed in the applicant's passport.
Once the visa is approved, applicants can travel to the U.S. and present themselves at a U.S. port of entry.
What Are The Required Documents For A K3 Visa?
Ghanaian citizens must provide these required documents when making a K3 Visa application:
Birth certificate
Valid passport
Marriage certificate
Petition for Alien Relative (Form I-130) filed by the U.S. citizen spouse
Petition for Alien Fiancé(e) (Form I-129F) filed by the U.S. citizen spouse
Police certificates from countries lived in since the age of 16 (if applicable)
Medical examination results
Proof of financial support (Affidavit of Support). In most cases, the US spouse will have to prove financial support at least equal to 100 per cent of the federal poverty guideline requirement
Evidence of payment of visa application fees
Two passport-sized photographs – these should be in colour, with a white background and taken within the last six months.
How Much Does The K3 Visa Cost for Ghanian Citizens?
There are several fees that need to be paid when applying for a K3 Visa. All charges must be paid during the application steps.
Form I-130 fee: $535
Form I-129 fee: $460
Medical examination fees: About $400
Biometric photo fees
Translated document fees from the local language to English (changeable fees according to translator) and other fees (if applicable)
Form D-160 fee: About $185 – $195
If the K3 Visa application is refused, the fees paid during the visa application process are not refundable to the applicant.
To avoid potential refusal, applicants may wish to seek the support of immigration experts to help reduce additional costs and lengthy delays.
Processing Time For A K3 Visa
The processing time for a K3 Visa can vary depending on various factors such as the volume of applications, the U.S. Embassy or consulate Ghanaian citizens applying through, and any potential delays in the application process.
On average, it could take several months, often around 3 to 16 months, but it's important to check with the U.S. Department of State or the consulate where applicants are applying for the most accurate and up-to-date information.
In most cases, it takes 4 to 6 weeks to get an interview date. Also, after the applicant submits Form I-129F, there will be a waiting time of around 30 days.
Common Reasons for K3 Visa Rejections
There are a number of reasons for a K3 Visa application to be rejected by U.S. authorities, these include:
Incomplete or inaccurate documentation: Missing application forms or signatures
Insufficient evidence of a bona fide marriage: Unreal relationships for immigration
Inability to prove eligibility: Health conditions, criminal history, previous visa misuse
Concerns about the legitimacy of the relationship: Illegal marriage documents
Failure to meet financial requirements: Lack of financial support
It's essential to thoroughly review the application requirements and provide all necessary supporting documents to avoid these issues.
Our immigration lawyers at Total Law can assist and help you during these steps to avoid any rejections.
When Does a K3 Visa Expire?
K3 Visas are usually issued for a two-year period. During this time, the K3 Visa holder can enter and exit the United States as needed.
However, it is important to note that the K3 Visa is specifically designed for the spouse of a U.S. citizen who is in the process of obtaining an immigrant visa (Green Card). After entering the U.S. on a K3 Visa, the spouse can then apply for adjustment of status to become a lawful permanent resident.
Can The K3 Visa Be Extended?
If applicants need to extend their stay in the U.S. beyond the initial two years, they will need to apply for an extension by filing Form I-539, Application to Extend/Change Nonimmigrant Status, with the U.S. Citizenship and Immigration Services (USCIS).
The extension needs to be applied for well in advance of the visa's expiration date, as processing times can vary.
If you wish to renew your K3 Visa then you may wish to reach out to an immigration specialist for advice on the process.
What Are The Differences Between K3 Visas And Other Foreign Spouse Visas?
The K3 Visa and other foreign spouse visas like CR1 and IR1 Visas have some differences in immigration law.
CR1 Visa stands for conditional resident as a spouse. It is granted to the foreign spouse of a U.S. citizen who got married abroad. This visa type comes with a permanent residency status (Green Card) and requires proof that the marriage took place within a minimum of 2 years.
IR1 Visa stands for immediate relative as a spouse. It is given to the foreign spouse of a U.S. citizen who got married abroad. The IR1 Visa is issued along with an immediate permanent residency status (Green Card), regardless of the duration of the marriage.
K3 Visa stands for spouse's visitation. It allows the foreign spouse of a U.S. citizen, who got married abroad, to temporarily join their U.S. citizen spouse. The K3 Visa can be obtained more quickly but does not grant permanent residency (Green Card). This visa type can be used as a route to later apply for CR1 or IR1 Visas upon entering the U.S.
Eventually, a K3 Visa serves the purpose of temporary visitation and does not provide long-term permanent residency. CR1 and IR1 Visas, on the other hand, directly grant permanent residency (Green Card).
Our team at Total Law are ready to assist Ghanaian citizens with their K3 Visa applications.
We can provide support in completing all documents thoroughly and ensuring no steps are missed during the application process, to help ensure your application has the best chance of success.
We can also provide support on your application for a Green Card and permanent residence in the US as well as helping with employment authorization and other relocation assistance
To find out more about what we can offer Ghanaian citizens contact us at our Total Law office at +1 844 290 6312.
Advice Package
Comprehensive immigration advice tailored to your circumstances and goals.
Application Package
Designed to make your visa application as smooth and stress-free as possible.

Fast Track Package
Premium application service that ensures your visa application is submitted to meet your deadline.
Appeal Package
Ensure you have the greatest chance of a successful appeal. We will represent you in any case.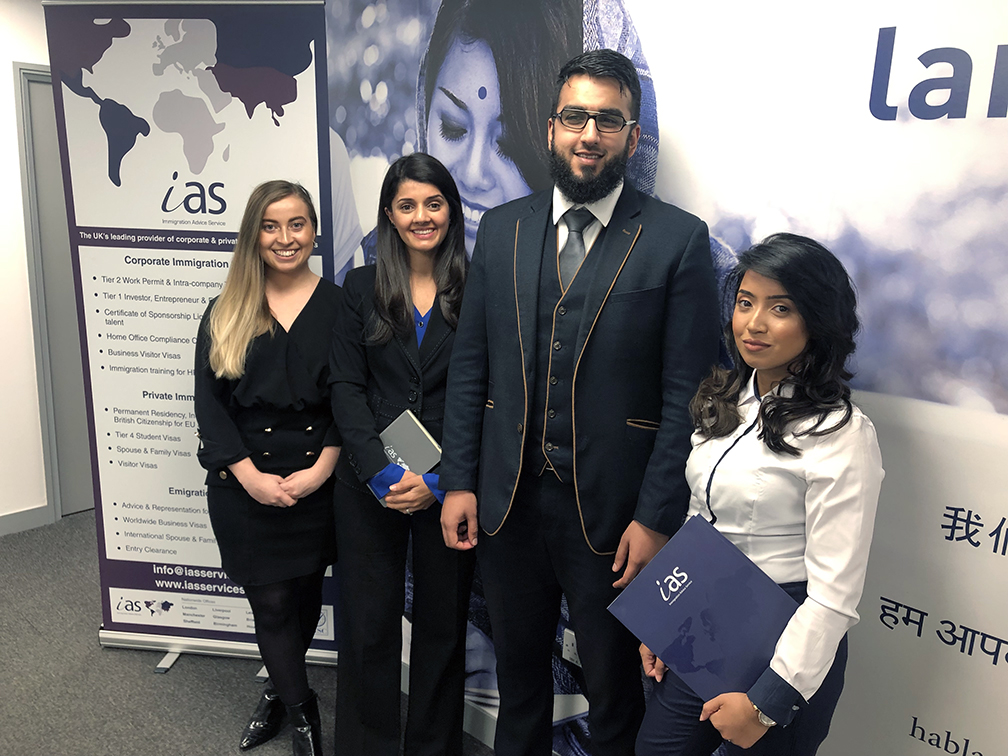 The Advice Package
During this untimed Advice Session with our professional immigration lawyers in London, you will receive our comprehensive advice, completely tailored to your needs and your situation.
Request the Advice Package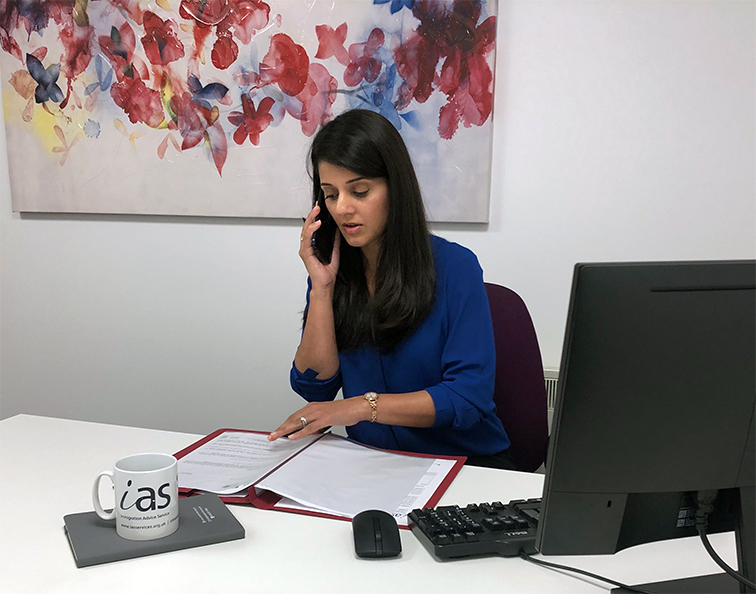 The Application Package
With our Application Package, your dedicated immigration lawyer will advise you on your application process and eligibility. Your caseworker will then complete and submit your forms to the Home Office on your behalf.
Request the Application Package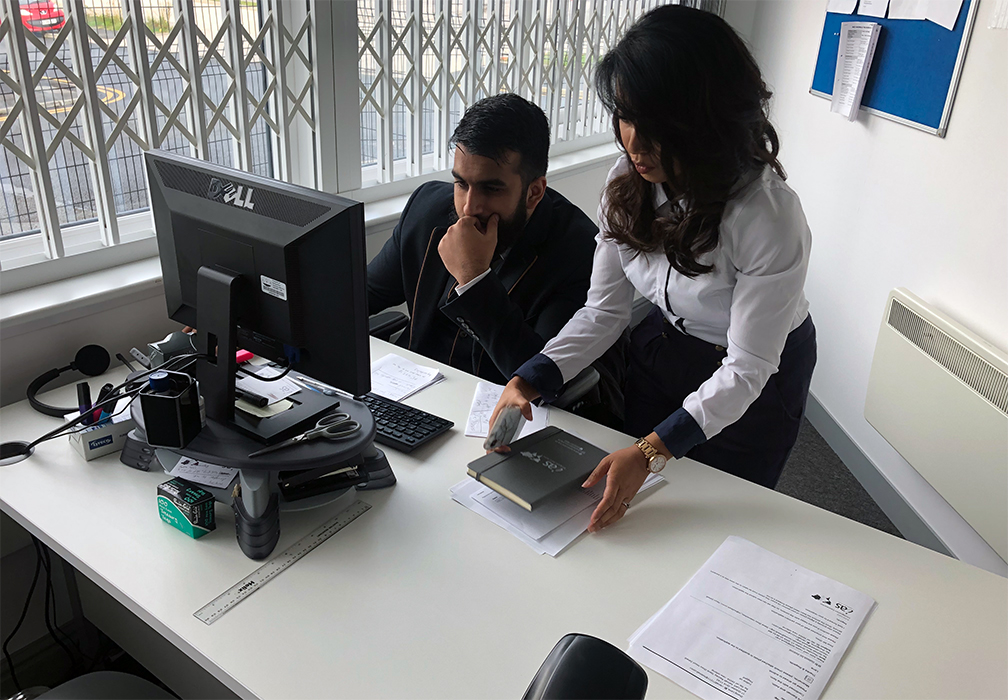 The Fast Track Package
Our Fast-Track Application Package is a premium service for those who need to submit their application in time with their deadlines. Your case will become a top priority for our lawyers and you will benefit from our highest-quality services.
Request the Fast Track Package
The Appeal Package
By choosing our Appeal Package, you can rely on our lawyers' legal knowledge and experience to ensure you have the highest chance of a successful appeal. We will also fully represent you in any hearings/tribunals.
Request the Appeal Package
Related pages for your continued reading.
Frequently Asked Questions
K3 Visa holders can bring their children with them to the U.S. They can apply for K4 Visas for their unmarried children under the age of 21 to accompany them. K4 Visas allow the children to join their parents in the U.S. while the immigration process is underway.
Ghanaian citizens with a K3 Visa are eligible to apply for work authorisation in the U.S. by filing Form I-765, Application for Employment Authorization. This would allow them to work while their immigrant visa petitions are pending. Form I-765 is used by certain non-U.S. citizens who are temporarily in the United States to apply for permission to work legally.
If Ghanaian citizens travel to the U.S. while their K3 Visa is pending, they may have problems entering the U.S. since their visa approval documents are missing. They should wait for the approval of their K3 Visas before travelling to the U.S.