EB2 vs EB3: Which is the best option for you?
EB2 and EB3 visas are immigration visas for UK and other foreign nationals to enter the United States. The EB3 Visa is an immigrant visa that requires a US company to sponsor the UK citizen as a foreign worker, while the EB2 visa is an employment-based immigrant visa that allows UK citizens who hold an advanced degree to move to the US.
Should you have any questions regarding the EB2 or EB3 visas, or US immigration, you can contact our experienced immigration attorney for immigration services to discuss any concerns you may have or with help navigating the process.
You can call us on 0333 305 9375, or contact us online seven days a week via our live chat.
What are the EB3 and EB2 visas?
The EB2 and EB3 visas are both employment-based immigrant visas needing a US employer's sponsorship. One important thing is that there cannot be any other qualified and/or willing American citizens or American permanent residents for the role.
Both these visas offer permanent residency status in the United States, called a green card. With a green card, holders can enjoy a number of benefits:
The ability to live and work in the United States
 Straightforward entrance and exit to and from the United States
 Ability to sponsor your family for family-based green cards for immigration benefits
 As a permanent resident, you have the ability to obtain U.S. Citizenship
 Ability to study at school in the United States
"I'm very happy with the standard of training received on the OISC Level 1 course, i passed my exam. Thank you!"
"My application was approved and a huge weight has been lifted from our shoulders this year "
"We used this service for the spouse visa extension application to assure that all the information was valid and correct."
Is the EB2 visa the best option for you?
Both visas have different requirements and criteria. You will likely want to go down the route of an EB2 visa if:
You hold, and are able to prove you have an advanced degree professional in your field, or its foreign equivalent or possess exceptional ability within the sciences, arts, or business as skilled workers or take the national interest waiver route.
For the Advanced Degree route:
You must have one or more advanced degrees to apply for the EB2A visa.
Have a minimum of 5 years of progressive work experience
Required documents for the application:
An official academic record showing an advanced degree from a US institution or its foreign equivalent.
An official academic record showing a degree from a US institution or its foreign equivalent.
Recommendation letters from current or former employers to prove your working experience.
For those with exceptional abilities:
Exceptional ability means that you possess "a degree of expertise significantly above that ordinarily encountered in the sciences, art, or business". You must also hold a US job offer.
To confirm that you have such exceptional ability, you will need to provide at least three of the following documentation:
Official academic records proving that you have a degree, diploma, certificate, or similar award from either a university, college, school, or other higher educational institution, relating specifically to your area of expertise
A minimum of 10 years of full-time experience within your chosen field
Your license to practice your profession and/or certification for your occupation or profession
Substantial evidence that shows that you have been receiving remuneration or salary for services directly relating to your exceptional ability
Proof of membership in professional associations directly relating to your field of expertise
Documentation displaying recognition from your peers, government entities, or professionals within the business of your significant contribution or achievements
Any other comparable evidence of your exceptional ability that you think would be applicable.
The EB-2 requires the PERM labor process to be followed. The PERM Labor Certification process is where the U.S. Department of Labor (DOL) must "test the market" to prove there are no qualified U.S. workers for the position.
The National interest waiver (NIW) does not require a perm labor certification application or a job offer.  This is reserved for people who will bring great benefit to the  U.S. and the applicant can self-petition.
Is the EB3 visa the best option for you?
If the following is applicable, you will likely want to go follow the route of an EB3 visa:
You are a skilled worker, with a  minimum of two years of professional experience or training (some post-secondary education may qualify as training) and be doing a job that no American citizen or lawful permanent resident can do.
A professional and demonstrate that you hold a bachelor's degree or an equivalent degree in the related field. If you have professional work experience and a degree, but it is not a bachelor's degree, you will not be eligible.
Are an Unskilled Worker where "unskilled workers" is defined as roles that require less than two years of training or experience. ​​
Possess a perm labor certification, which permits labor certification companies to hire UK nationals (or other foreigners) to work permanently in the United States. This perm labor certification process requires the company to confirm that no American citizens can do the job.
Hold an employment offer from a US company that is based within the US, where the employment is not temporary or seasonal nature work.
What is the processing time for the visas?
There is a significant difference in processing time between the EB2 visa and the EB3 visa.
The EB2 visa is known for having less of a visa backlog, where the demand for a particular visa is higher than the available supply of that visa on a yearly basis. The USCIS approves 40,000 for each subcategory for a total of 120,000 annually. The EB2 visa processing time depends on the time it takes for your priority spot to open up in the Visa Bulletin. On average, the processing time is between 6-9 months.
It is possible to request Premium Processing Service whereby you application will be processed in 15 days. The priority premium service is not available for applicants who are seeking an EB2 via the national interest waiver route.
In contrast, the EB3 visa often has a backlog. The whole process of applying for an EB3 visa can take anywhere between 1 and 3 years. However, employees can opt for premium processing which gives the application a shorter processing time but does not reduce the priority waiting time prior to this. This fast-track service will process your visa application in 15 calendar days.
How Total Law Can Help?
The EB2 and EB3 both offer excellent routes of relocating to the United States, but with so many requirements and criteria, it can be complicated to know which to apply for and how to evidence your skills.
For support with the EB2 and EB3 categories, the best way to apply is by contacting the Total Law law firm of qualified immigration lawyers.
We are available to support you seven days a week, by phone or by online chat on our website.
Advice Package
Comprehensive immigration advice tailored to your circumstances and goals.
Application Package
Designed to make your visa application as smooth and stress-free as possible.

Fast Track Package
Premium application service that ensures your visa application is submitted to meet your deadline.
Appeal Package
Ensure you have the greatest chance of a successful appeal. We will represent you in any case.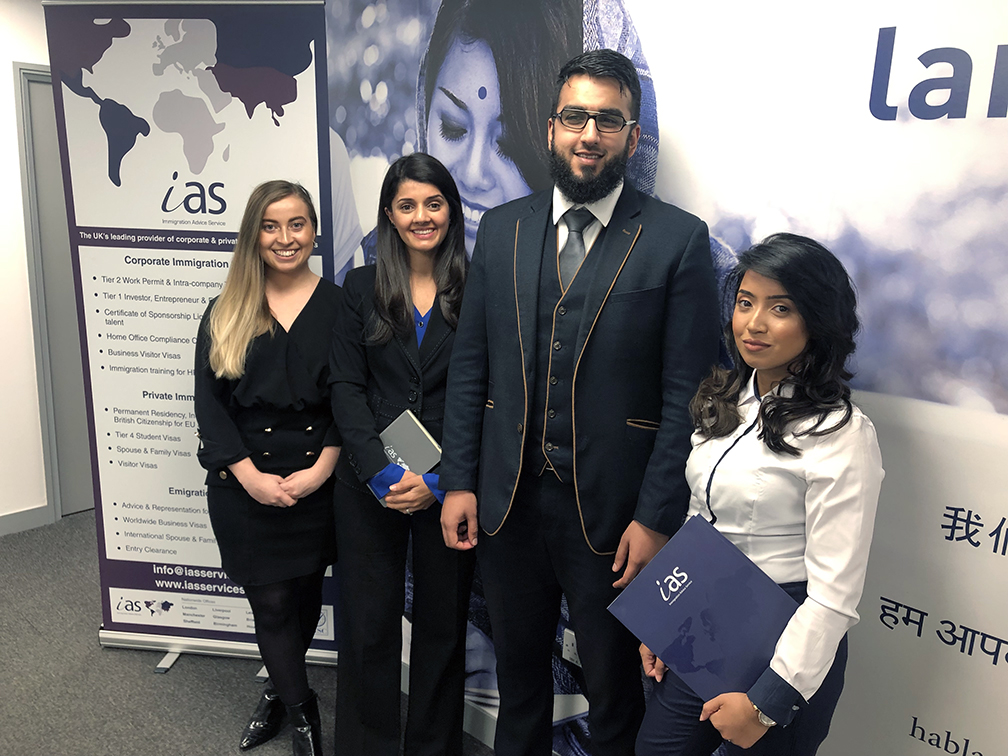 The Advice Package
During this untimed Advice Session with our professional immigration lawyers in London, you will receive our comprehensive advice, completely tailored to your needs and your situation.
Request the Advice Package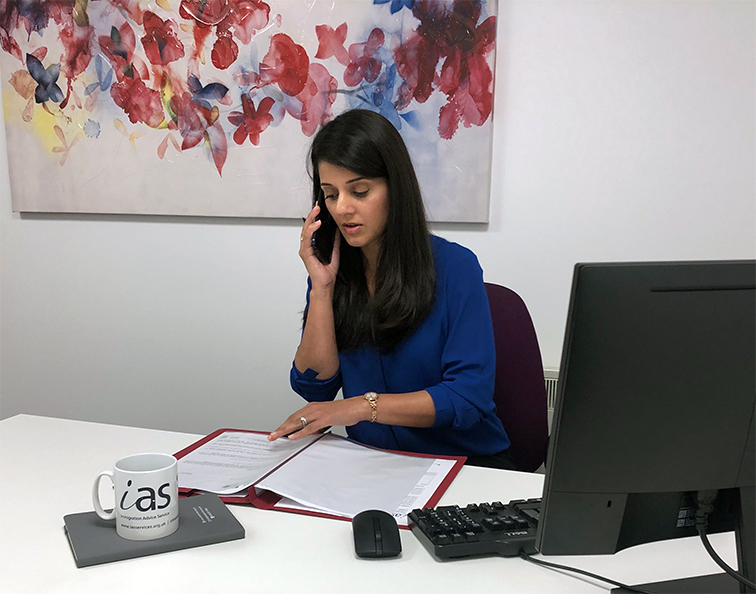 The Application Package
With our Application Package, your dedicated immigration lawyer will advise you on your application process and eligibility. Your caseworker will then complete and submit your forms to the Home Office on your behalf.
Request the Application Package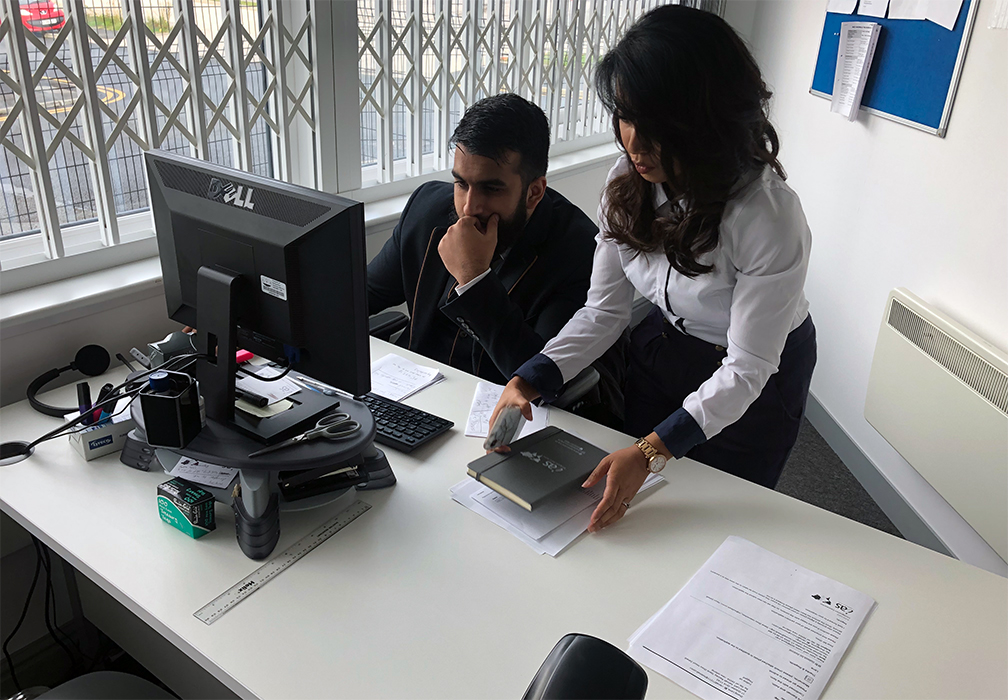 The Fast Track Package
Our Fast-Track Application Package is a premium service for those who need to submit their application in time with their deadlines. Your case will become a top priority for our lawyers and you will benefit from our highest-quality services.
Request the Fast Track Package
The Appeal Package
By choosing our Appeal Package, you can rely on our lawyers' legal knowledge and experience to ensure you have the highest chance of a successful appeal. We will also fully represent you in any hearings/tribunals.
Request the Appeal Package
Related pages for your continued reading.
Frequently Asked Questions
No, the Department of State doesn't impose any restrictions on the number of times you may travel in and out of the U.S.
Advanced degrees include Master's, Ph.D., Juris Doctor (J.D. or law degree), and M.D. (medicine). Those with a bachelor's degree and 5 years of progressive work experience may be sufficient.