M1 Student Visa
UK citizens wishing to travel to the U.S to study a vocational course must apply for an M-1 Visa.
Call our lawyers today on 0333 305 9375 to receive expert legal advice and assistance with your visa application.
M-1 Student Visa for UK Citizens
If you're a UK citizen looking to travel to the U.S to enrol in vocational studies, it's likely you'll need an M-1 Visa.
Unlike the F-1 Visa that exists purely for those studying academic courses, the M-1 Visa is there for overseas students undertaking non-academic studies in the United States, so if the course you're interested in falls under this category then this is the visa you should apply for.
"We used this service for the spouse visa extension application to assure that all the information was valid and correct."
"Thanking you so much for helping me and my wife live together for now and the distant future. We are grateful for your help and patience. "
"Spouse visa uk application was successful after working with your staff. I recommend this company the IAS for immigration services. "
What are the M1 Visa requirements?
Establishing whether or not you meet the requirements for the M1 Visa should be first on your list of things to do. After all, you don't want to waste time and money applying for a visa you aren't eligible for.
Unlike some other U.S visas, there is no cap on the number of M1 Visas handed out each year. This means you only need to be eligible and you should be accepted.
To obtain an M1 Visa, you'll need to meet the following requirements:
Be accepted at a SEVP educational institution
Must have paid the full cost of your studies before your studies commence.
Knowledge of English must be at a sufficient level to allow you to study a vocational course. This can be demonstrated with an accredited test such as the TOEFL or IELTS
Must intend to return home once your studies are complete. This can be done with proof you have strong ties to your home country
Must prove you're financially stable and can support yourself while you're in the U.S. This can be done with bank statements or other documents demonstrating financial stability.
Documents needed for M1 Visa application
Before you can begin your application, you'll first need to receive what's known as an I-120 Form from your educational institution. This is to prove you've been accepted on a course of study, and it's the first step to obtaining your M1 Visa. Only schools that have received USCIS approval can issue this document.
As well as the I-120 and the M1 Visa application forms, you'll also need to provide a portfolio of supporting documentation. This should include the following:
A passport, valid for at least 6 months after the expiration of your visa.
Evidence of your English competency (UK citizens won't need to demonstrate this).
Proof of educational qualifications
Bank statements, tax returns and any other documents showing you're financially stable.
How to apply for an M1 Visa
If you've established you meet the requirements and you're sure it's the M1 Visa you need, you may now be thinking about starting your application. To begin your application for an M1 Visa, first you must be in receipt of an I-120 Form from your chosen education institution that proves you've been accepted on a course of study.
You might think that receiving approval from your chosen school or college means you're guaranteed a visa, but that's not the case. Indeed, the USCIS always has the final say on visa applications, although unless there's a good reason for your refusal your visa should be approved without issue.
Once you've ticked that part of the process off, you're then free to fill out and submit your DS-160 Form. Once completed, this form will contain all your information including personal details and the reason you're travelling to the U.S.
You must then pay the mandatory application fee and arrange your interview, which should be done as soon as possible, especially if you've already received a start date for your studies.
During this interview, you'll be asked a series of questions to ascertain your objectives when you travel to the U.S. It's recommended you show, where possible, your intentions to return home to your country once your studies are complete.
Costs and processing times
Anyone making an application for an M1 Visa must pay the mandatory fee. Bear in mind the USCIS won't process your application until this fee is paid.
Presently, the cost of submitting an application is $160. If for any reason your application is rejected, this fee is non-refundable so you won't receive any money back. This is why you should always establish you're eligible and that you're applying for the correct visa before you submit any applications.
In addition, you'll also need to pay another $350 to register in the SEVIS, which is the service that manages all the data of overseas students. Again, this fee is non-refundable, which means you won't get your money back in the event your application is rejected.
Processing times
Unlike many other types of visas, the M1 Visa is usually processed in a short amount of time. In fact, you can usually expect the whole process to be completed in a matter of weeks.
Your application is usually processed before your interview is conducted, so once you've attended that then you shouldn't have to wait long to receive a decision.
From start to finish, you should usually get your decision in around a months' time. Bear in mind this is an estimate, and some applications may take slightly longer depending on the nature of the case.
How long is an M1 Visa valid for?
The M1 Visa can be granted for the duration of your studies, although the I-120 Form is only valid for up to a year. If your studies are scheduled to last longer, you'll need to extend your I-120 form every 12 months.
Please note this can only be extended for a maximum of 3 years. Once your studies are complete, you'll then need to return home. Those who wish to stay in the U.S for longer who are eligible must switch to a different type of visa.
Including dependants on your M1 Visa
Although it's not possible to include dependents on your M-1 Visa application, your immediate relatives will be able to travel to the U.S with you while you study a vocational course.
Any family member you bring with you to the U.S can stay for the duration of your studies. Once your visa expires, they will then need to return to the UK with you. It should be highlighted that while in the U.S with you, they will not be permitted to study or undertake any work, although they will be able to enrol in recreational courses and children can attend elementary or secondary schools.
Difference between the F1 and M1 Visas
As these visas are very similar, many confuse the two and end up applying for the wrong one. Not only is this a waste of money, but it's also a waste of time, which could be crucial if you're due to commence your studies soon. This is why it's important to know the difference between the F1 and M1 Visa, so you can be sure you're applying for the correct one.
The M-1 Visa is for students who'll be studying vocational, non-academic studies. This includes subjects like cooking, animal care, beauty therapy and construction. On the other hand, the F1 Visa is for academic studies, which covers subjects such as languages, economics and social sciences.
So to summarise, if your course of study falls under the academic category, you'll need an F-1 Visa. Alternatively, if you'll be studying on a vocational course, then be sure to opt for the M1 Visa instead.
If you're still unsure which category your desired course falls under, check with the educational institution which will be able to tell you.
Switching from an M1 Visa to a different visa
As highlighted already, when you make an application for an M1 Visa, you need to prove you have no immigration intention. However, it is possible to switch to a different visa, although it must have similar terms to your current visa.
You can't switch to an F1 Visa, and you'll also find it very difficult to transfer to a visa that offers permanent settlement such as a Green Card. With that said, there may be a number of avenues available to you, although your success will depend on your individual circumstances, and it's always advisable to seek professional help with such complex matters.
How can our immigration lawyers help?
Now you've read this guide for M-1 student visa for UK citizens, hopefully you'll have all the information you need. However, we understand that immigration law can be confusing and tricky to navigate, so if you require any further assistance then we're always ready and available to assist with your query.
All of our case workers are experts in all aspects of immigration law, and they can help assess your options and explain them to you in simple, jargon-free terms.
We offer a wide range of services, from untimed one-to-one advice sessions, right through to full application packages where we guide you through the process every step of the way. So, no matter what your needs or requirements, we're on-hand and ready to assist. Speak to us today to find out how we can help.

Advice Package
Comprehensive immigration advice tailored to your circumstances and goals.

Application Package
Designed to make your visa application as smooth and stress-free as possible.

Fast Track Package
Premium application service that ensures your visa application is submitted to meet your deadline.

Appeal Package
Ensure you have the greatest chance of a successful appeal. We will represent you in any case.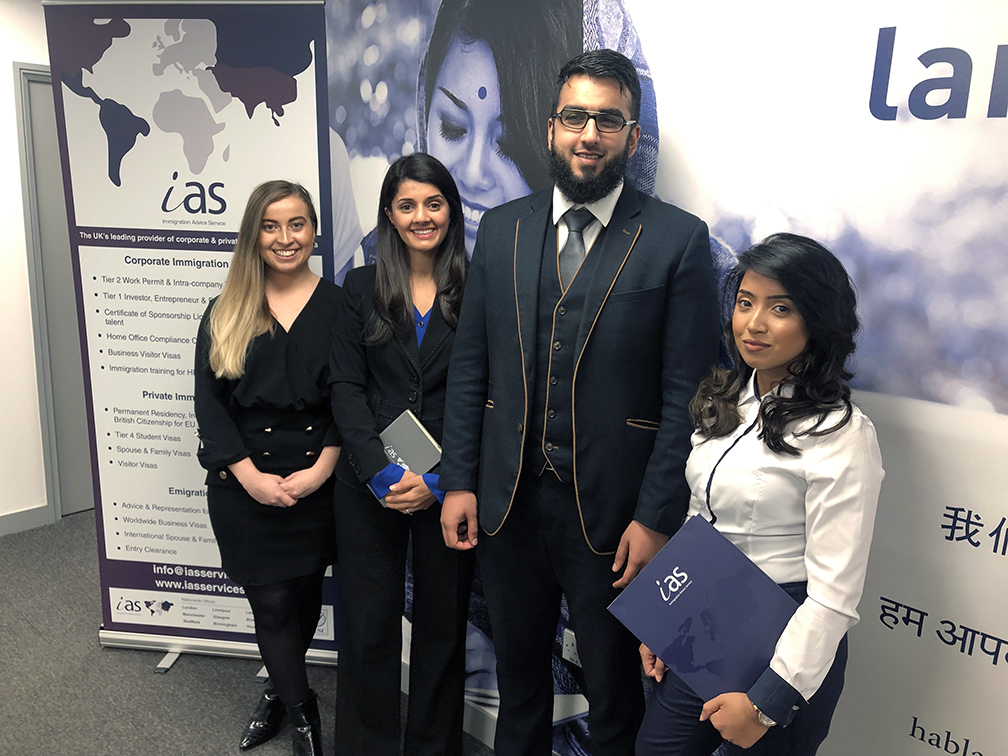 The Advice Package
During this untimed Advice Session with our professional immigration lawyers in London, you will receive our comprehensive advice, completely tailored to your needs and your situation.
Request the Advice Package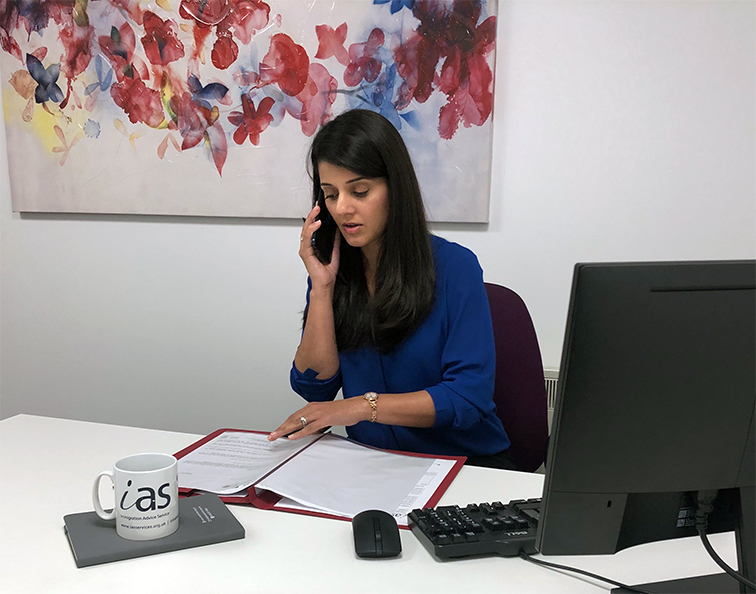 The Application Package
With our Application Package, your dedicated immigration lawyer will advise you on your application process and eligibility. Your caseworker will then complete and submit your forms to the Home Office on your behalf.
Request the Application Package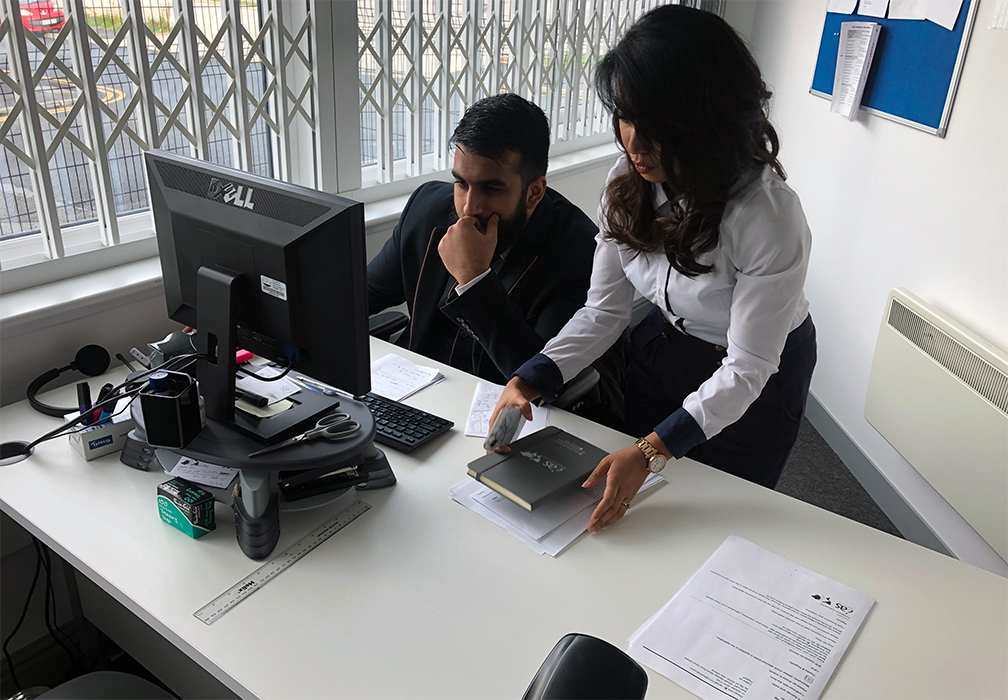 The Fast Track Package
Our Fast-Track Application Package is a premium service for those who need to submit their application in time with their deadlines. Your case will become a top priority for our lawyers and you will benefit from our highest-quality services.
Request the Fast Track Package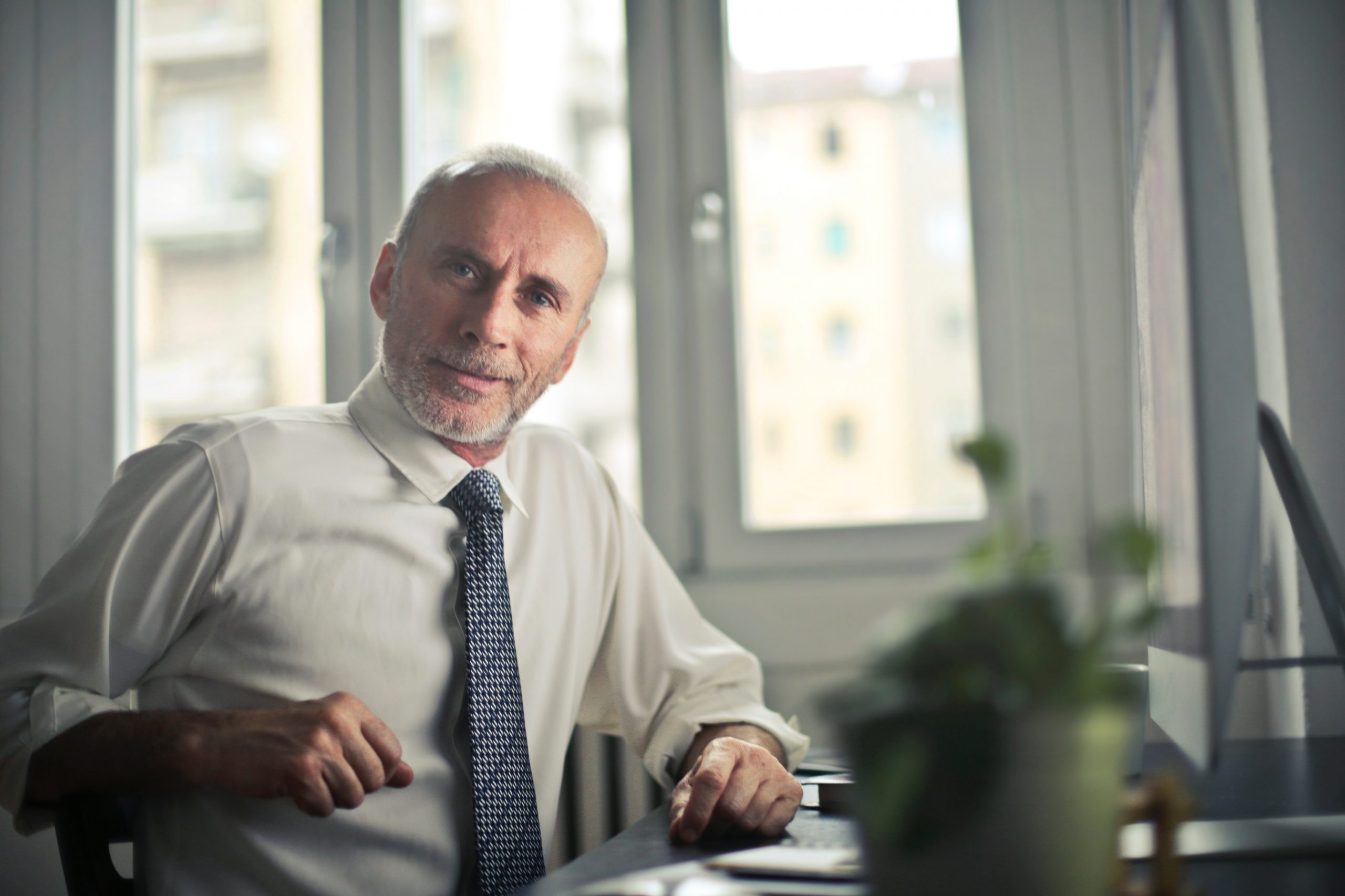 The Appeal Package
By choosing our Appeal Package, you can rely on our lawyers' legal knowledge and experience to ensure you have the highest chance of a successful appeal. We will also fully represent you in any hearings/tribunals.
Request the Appeal Package
Related pages for your continued reading.
Frequently Asked Questions
The M1 Visa is a nonimmigrant visa and is intended only for those who wish to study in the U.S.
With that said, once your visa has expired it may be possible to switch your visa, although the route you take would depend on your circumstances. You'll find it very difficult to switch directly from an M-1 Visa to a Green Card.
It's important to understand the difference between these two visas as applying for the wrong one could be disastrous.
The M1 Visa is for those studying non-academic courses, while the F1 is for academic.
If you're considering making an application for an M1 Visa, there are a number of ways we can help. If you just have a few questions, we offer one-to-one advice sessions that are untimed, and for those who would prefer us to lead them through the application process every step of the way, we can do that too.
All of our packages are flexible and bespoke, so speak to us today to see how we can help.