K3 Spouse Visa
If you want to join your spouse in the United States then you could be eligible for the K3 Spouse Visa. Find out more about how UK citizens can apply for a US Spouse Visa.
Do you need assistance with your K3 Visa application? Our lawyers are here to help, for more information about our services get in touch today on 0333 305 9375.
What is the K3 Visa?
The K3 Visa, also known as a Spouse Visa allows overseas nationals who are married to US citizens to join them in the United States. The K3 Visa is a nonimmigrant visa, this means that it only grants temporary entry into the US, the K3 visa is usually valid for 2 years however it differs from many other nonimmigrant visas as it is a dual intent visa.
Most nonimmigrant visas require applicants to show that they intend to return to their home country, but K3 visa applicants can intend to live permanently in the United States. This is because the K3 Visa was created with the intention of shortening the time that US citizens have to be apart from their foreign spouses.
A marriage-based immigrant visa allows foreign nationals who are married to US citizens to make the United States their permanent home, however the application process is lengthy and it can take years to obtain a marriage green card. The K3 visa allows foreign nationals to live with their Spouse in the US whilst they apply for their immigrant visa.
"I'm very happy with the standard of training received on the OISC Level 1 course, i passed my exam. Thank you!"
"My application was approved and a huge weight has been lifted from our shoulders this year "
"We used this service for the spouse visa extension application to assure that all the information was valid and correct."
How can UK citizens be eligible for a K3 Visa?
To be eligible for a K3 spouse visa, UK citizens must be legally married to a U.S citizen, as well as this there are a few other requirements that both the U.S citizen spouse and the foreign spouse must meet. The requirements are as follows:
You must be living outside of the US at the time of your visa application
The US citizen spouse must have already filed Form I-130, Petition for Alien Relative on behalf of their foreign spouse and this must be pending approval with the USCIS.
Your US Spouse must be able to prove that they can support you financially whilst you are in the US
You and your spouse are able to meet the requirements outlined in the International Marriage Broker Regulation Act of 2005
Applying for a K3 Visa from the UK
The first step of the K3 Visa application process if for the US spouse to file the relevant petitions. Firstly, they will need to file Form I-130, Petition for an Alien Relative with the USCIS. Once they have received notice that the USCIS has received the petition they will then need to file Form I-129F, Petition for Alien Fiancé(e).
The next step of the process is to apply for the K3 Visa. A K3 Visa application can only be made when Form I-130 is still pending. If Form I-130 is approved before you submit your K3 Visa application then you will instead be directed to apply for the IR1 immigrant visa, also known as the marriage green card.
To apply for a K3 Visa you will need to attend an interview at a U.S embassy or consulate in your home country. For UK residents, this is located in London. Before attending the interview you will need to complete and submit Form DS-160. This is the online nonimmigrant visa application form. You will have to bring proof of completion of this form with you to your interview. During your interview you will need to provide a number of documents and will also need to have your fingerprints taken. A consular officer will then decide whether to approve your visa application.
All K3 Visa applicants in the UK must also undergo a medical examination by a US Embassy approved physician in London before they can travel to the United States.
Required documents
It's important that you take all of the correct documents with you to your visa interview, failure to do so could delay the application process. You will need to provide the following:
The confirmation page from the submission of Form DS-160
A valid passport
Your birth certificate, marriage certificate and divorce or death certificates of any previous spouses
Evidence of financial support
Two 2×2 photographs
Evidence that your relationship with your U.S. citizen spouse is genuine
If your documents are not in English then you will need to have then professionally translated before your visa interview. The consular officer may also request to see additional documents or supporting evidence such as wedding photographs. You should take all of the original copies of your documents with you to your visa interview as well as photocopies. All original documents will be returned to you.
Switching from a K3 Visa to an immigrant visa
Once Form I-130 has been approved, K3 Visa holders can apply for their green card which will allow them to live in the United States on a permanent basis. In order to obtain a Green Card K3 Visa holders must apply to adjust their status to a Lawful Permanent Resident by completing and submitting Form I-485, Application to Register Permanent Residence or Adjust Status. K3 Visa holders can only apply for a Green Card based on their marriage to the U.S citizen spouse who petitioned for them to come to the US.
There are two types of Green Cards that K3 visa holders may be granted. If you have been married to your spouse for over 2 years then you will be granted the IR1 Visa (Immediate Relative Spouse Visa). This visa will be valid for 10 years, after which you can apply to renew your Green Card by filing Form I-90, Application to Replace Permanent Resident Card. If you have been married to your U.S spouse for less than two years you will be granted a CR1 Visa (Conditional Residence Visa) and your Green Card will only be valid for two years, after two years you can apply to end your conditional permanent residence and switch to the IR1 visa by filing form a Form I‑751, Petition to Remove Conditions of Residence.
How can Total Law help?
The process of applying for a K3 visa can be complex, but our expert immigration lawyers are here to help. We offer application services to assist with every step of the application process, just a few of the services that we offer include:
Assessing your eligibility for the K3 Visa
Assisting with all necessary paperwork including the petitions and the visa application form
Helping you to gather all of the necessary documents
Communicating with the USCIS on your behalf
The K3 visa application process requires participation from both the US citizen spouse and the foreign fiancé, our lawyers can work with both of you no matter where you are located as we offer all of our services remotely.
Our lawyers can also help you to apply to adjust your status to a Lawful Permanent Resident after your Form I-130 has been approved.
To get started on your K3 Visa application today, or to find out more about the application process, get in touch with our team today on 0333 305 9375.
Advice Package
Comprehensive immigration advice tailored to your circumstances and goals.
Application Package
Designed to make your visa application as smooth and stress-free as possible.

Fast Track Package
Premium application service that ensures your visa application is submitted to meet your deadline.
Appeal Package
Ensure you have the greatest chance of a successful appeal. We will represent you in any case.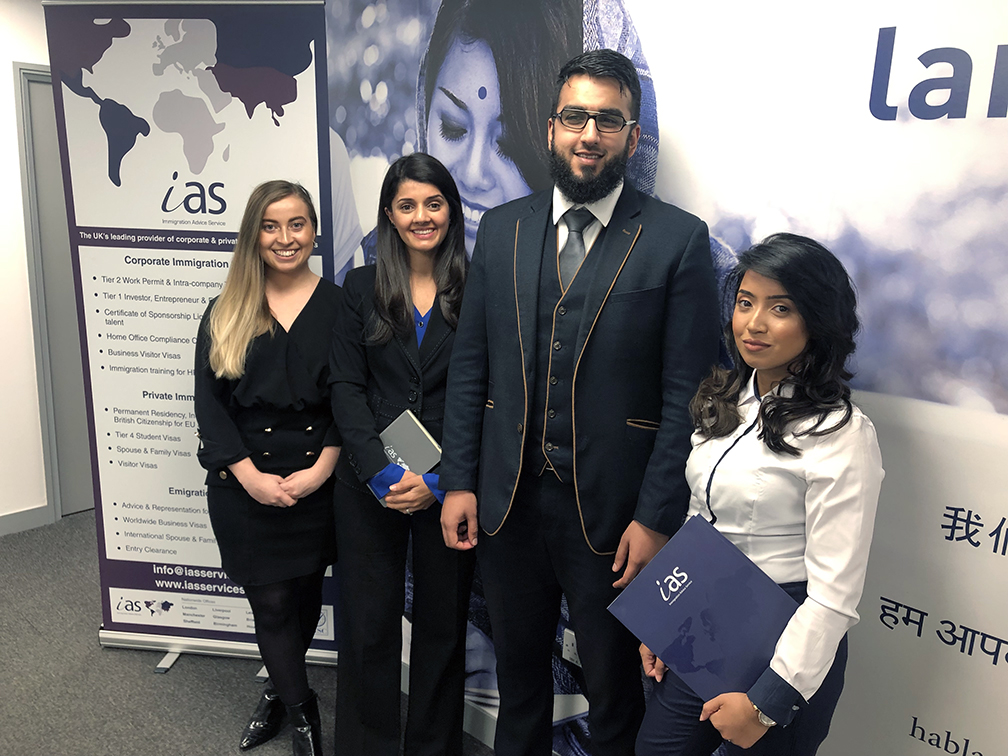 The Advice Package
During this untimed Advice Session with our professional immigration lawyers in London, you will receive our comprehensive advice, completely tailored to your needs and your situation.
Request the Advice Package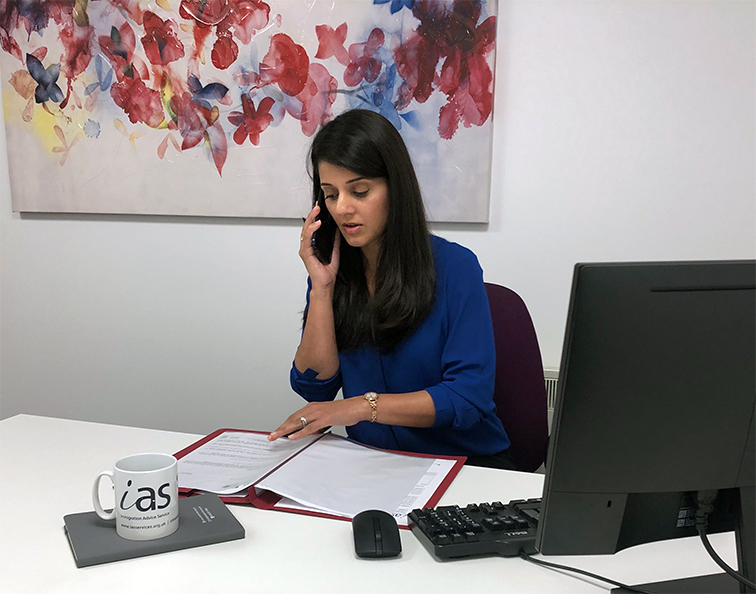 The Application Package
With our Application Package, your dedicated immigration lawyer will advise you on your application process and eligibility. Your caseworker will then complete and submit your forms to the Home Office on your behalf.
Request the Application Package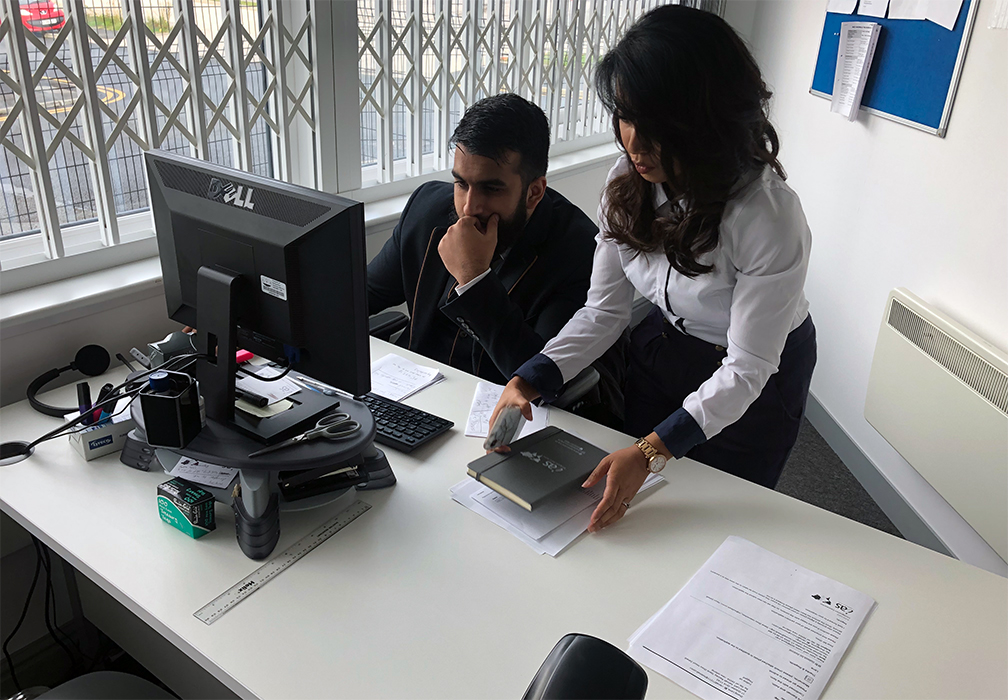 The Fast Track Package
Our Fast-Track Application Package is a premium service for those who need to submit their application in time with their deadlines. Your case will become a top priority for our lawyers and you will benefit from our highest-quality services.
Request the Fast Track Package
The Appeal Package
By choosing our Appeal Package, you can rely on our lawyers' legal knowledge and experience to ensure you have the highest chance of a successful appeal. We will also fully represent you in any hearings/tribunals.
Request the Appeal Package
Related pages for your continued reading.
Frequently Asked Questions
The processing time for a K3 Visa varies on a case to case basis but generally you can expect the entire process to take between 5-8 months. It usually takes the USCIS 3-5 months to process Form I-129F, Petition for Alien Fiancé(e) and US Embassy's typically take between 2-3 months to process the visa application.
It can take years for an I-130 to be approved so that you can join your partner on an immigrant visa in the US. The K3 visa is quicker to apply for and means that you can join your partner in the US whilst you await approval of your Form I-130.
However, in some cases your I-130 may be approved before you can make your K3 visa application. In this situation you will no longer be eligible to apply for the K3 Visa and instead must go straight to applying for your immigrant visa.
There are several fees associated with the cost of applying for the K3 Visa, they include:
Form I-130 filing fee – $535
Form I-129F filing fee- $535
Form DS-160 processing fee – $160
Medical examination and vaccination fees
You should also consider other costs when applying for your K3 visa such as the cost of transportation when relocating to the United States.