O1 Visa
O1 Visa allows individuals with extraordinary abilities in sciences, arts, education, athletics, or TV/motion pictures to come to the US temporarily to work. Find out more about how UK citizens can apply for the O1 Visa.
To receive assistance with your visa application, call our lawyers today on 0333 305 9375.
What is the O1 Visa?
If you are a British citizen who has exceptional abilities or achievements in their field, you might be eligible for the O1 Visa. The O1 Visa is a nonimmigrant Visa that allows you to come to the US to work in the area of their great ability for a certain period of time.
To qualify for the O1 Visa, applicants have to be able to provide evidence proving their extraordinary ability or outstanding achievements.
"I'm very happy with the standard of training received on the OISC Level 1 course, i passed my exam. Thank you!"
"My application was approved and a huge weight has been lifted from our shoulders this year "
"We used this service for the spouse visa extension application to assure that all the information was valid and correct."
What are the requirements for the O1 Visa?
Depending on your field of specialisation and area of expertise, you have to meet the following criteria:
Those who specialise in science, education, business, or athletics have to be able to prove that they have expertise that distinguishes them from others in the field.
Those who specialise in the field of art have to be leading figures and have higher achievements than most people doing a similar thing.
Those who specialise in the motion picture or television industry have to prove that they have better skills, are notable figures, or have higher achievements than others.
Moreover, to demonstrate that you have outstanding expertise and achievements, you have to submit three or more of the following:
Awards confirming your recognition in the field
Membership in one or more associations bringing together experts in your field
Evidence showing that your work is of major significance
Published material in respected journals and publications
Proof of having extensive experience working for reputable organisations in your field.
How can UK citizens apply for the O1 Visa?
If you want to come to the US on the O1 Visa, you will need to have a US employer who will start the application process on your behalf.
As the first step of the application, they have to fill out Form I-129, Petition for Nonimmigrant Worker and submit it to USCIS. Once USCIS approves the form, you can continue the application by completing Form DS-160.
You can find Form DS-160 online. After you electronically submit it, you have to retain the confirmation page as you will need to bring it to your visa interview at a later stage of the application process.
Then you have to pay the O1 visa application fee of $190. Make sure to keep the receipt as you will have to show it to an immigration officer during your visa interview.
Next, you have to schedule an interview appointment at a US Embassy. After that, you can start gathering all the documents required by USCIS. Putting together an extensive portfolio of evidence is very important to prove your eligibility for the visa.
Finally, you need to attend your visa interview. Remember to bring all the documents and evidence with you. The goal of the interview is to establish whether you meet the requirements for the visa and whether the information you included in your application is true. During the interview, you also have to demonstrate your intention to come back to the UK once your visa expires.
How long is the O1 Visa valid for?
If your application for the O1 Visa is successful, you will be able to come to the US and stay there for a maximum of 3 years. Nevertheless, if your O1 Visa is about to expire and you want to remain in the US for longer, you can apply for an extension. To do it, you have to submit a new application and include the following documents in it:
Form I-29, Petition for a Nonimmigrant Worker
A copy of Form I-94, Arrival/Departure Record
A statement explaining why you need the extension. In the statement, your employer has to confirm that you will continue working in the same activity if you receive the extension.
After you submit the application for the extension of your O1 Visa, USCIS will determine how much time you require to finish the initial activity. Extensions are granted in increments of up to one year.
As an O1 Visa holder, you are able to arrive in the US 10 days before the validity of your visa begins and stay in the country for 10 days after its validity. Nevertheless, you are only permitted to work during the validity of your visa.
How long does the processing of the O1 Visa take?
On average, it takes between 2 and 3 months for USCIS to process your O1 Visa application. The waiting time can be longer if you fail to include certain information or documents. If that happens USCIS might ask you to correct it, which can lead to a delay in the processing of your O1 Visa application.
To avoid that, you should seek assistance from one of our immigration lawyers. They will make sure that your application and portfolio of evidence are complete and that you filed all the forms correctly.
If your application is urgent, you can use the option to fast-track your application using Premium Processing. Nevertheless, while the regular processing costs $460, to use Premium Processing, you will have to pay $1,500. The was once lower but increased in October 2020 from $1,440. Opting for Premium Processing means you will receive the answer within only 15 days.
Can I change employers on the O1 Visa?
If you are an O1 Visa holder and you are currently working in the US but you want to change employers, there is an option to do it.
Your new employer has to file Form I-129 and submit it to USCIS. If your initial petition was filed by an agent, they have to file an amended petition with the evidence showing who your new employer will be and confirming that they want to employ you.
Keep in mind that you cannot begin working for the new employer until the petition has been approved.
It is also possible to work for multiple employers on the O1 Visa. That is one of the main advantages offered by the O1 Visa. If you want to work for multiple employers, however, each of them has to submit a separate petition explaining what job they are hiring you for. You cannot just start working for someone other than the person who sponsored your O1 petition.
Can I bring dependents on the O1 Visa?
If you receive the O1 Visa and you would like to bring your family to the US with you, they can accompany you on the O-3 Visa. It is a visa intended for dependent spouses and children under the age of 21 of O visa holders.
To be able to come to the US with you, your dependents have to go through the application process. If their O-3 Visa is granted, they will be able to stay in the US for as long as your O-1 Visa is valid. While in the US, your loved ones holding the O-3 Visa will be able to engage in a full-time study but they will not be allowed to work.
The O3 Visa application process is similar to the O1 Visa but no petition is required. Your dependents can apply at the same time as you or can submit their application after you arrive in the US.
How can Total Law help?
Applying for the O1 Visa can be a complex and stressful process. Luckily our expert immigration lawyers are specialists in the field, and they can guide you through each step of the application. They will be around to answer all your questions and clarify any doubts about visa requirements or your rights as an O1 Visa holder.
Our lawyers will help you gather all the required documents to help you avoid delays in the processing of your application. Moreover, if you would like to bring your family to the US with you, or you are considering working for several employers, our highly qualified lawyers will tell you how to do it.
Get in touch with us on 0333 305 9375 and find out more about how we can assist.
Advice Package
Comprehensive immigration advice tailored to your circumstances and goals.
Application Package
Designed to make your visa application as smooth and stress-free as possible.

Fast Track Package
Premium application service that ensures your visa application is submitted to meet your deadline.
Appeal Package
Ensure you have the greatest chance of a successful appeal. We will represent you in any case.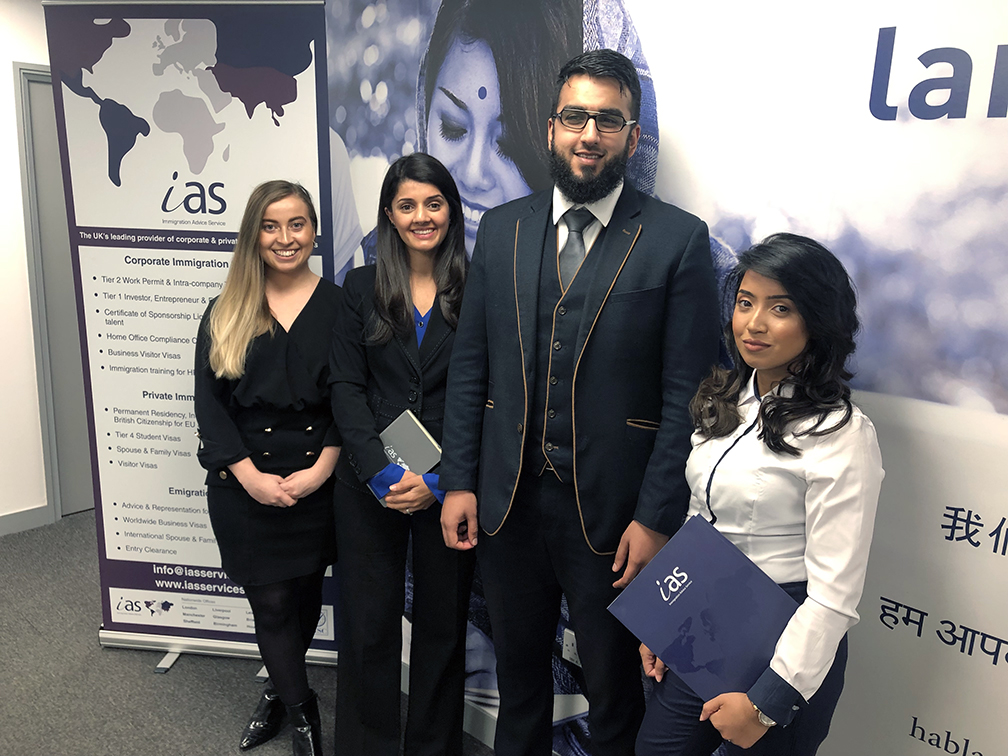 The Advice Package
During this untimed Advice Session with our professional immigration lawyers in London, you will receive our comprehensive advice, completely tailored to your needs and your situation.
Request the Advice Package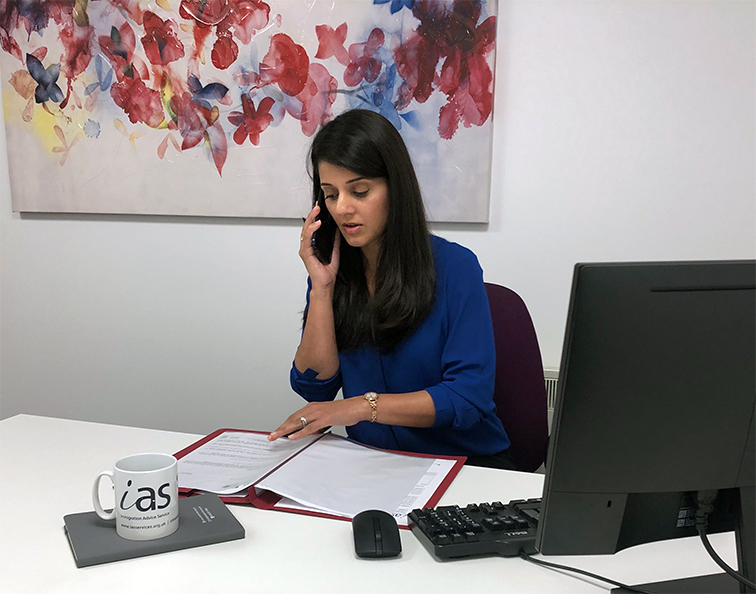 The Application Package
With our Application Package, your dedicated immigration lawyer will advise you on your application process and eligibility. Your caseworker will then complete and submit your forms to the Home Office on your behalf.
Request the Application Package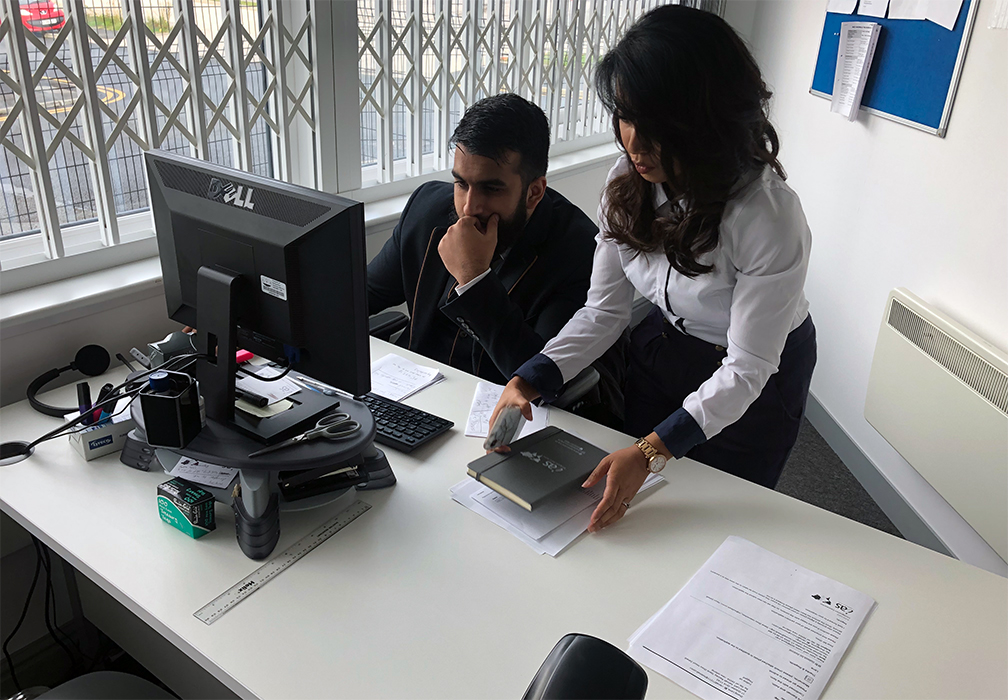 The Fast Track Package
Our Fast-Track Application Package is a premium service for those who need to submit their application in time with their deadlines. Your case will become a top priority for our lawyers and you will benefit from our highest-quality services.
Request the Fast Track Package
The Appeal Package
By choosing our Appeal Package, you can rely on our lawyers' legal knowledge and experience to ensure you have the highest chance of a successful appeal. We will also fully represent you in any hearings/tribunals.
Request the Appeal Package
Related pages for your continued reading.
Frequently Asked Questions
Unfortunately, the application process for the O1 Visa must be initiated by a US employer or an agent on behalf of the individual with extraordinary abilities. The O1 Visa requires you to have a sponsor who will petition for you to USCIS. That said, foreign nationals, including British citizens, cannot self petition for the O1 Visa.
If you are a doctor, you might be eligible for the O1 Visa if you prove your exceptional abilities in the field of science. You will have to apply for the O1A Visa, which is a sub-type of the O1 Visa intended to those specialising in the fields of athletics, business, education, or science.
The O1 Visa is a non-immigrant visa, which means that if you receive it, you will only be able to stay in the US for a limited period of time. The initial duration of the O-1 Visa is three years but it can be extended. There is no limit to the number of times the O-1 Visa can be renewed.
The O1 Visa does not directly lead to permanent residence in the US. Nevertheless, it is a dual intent visa. That means that once you hold it, you have the right to apply for a US Green Card if you meet the eligibility criteria.
Having extraordinary abilities means that you have expertise, skills, and experience that make you stand out and be a leading figure in your field. To qualify for the O1 Visa, you have to be able to prove that you have outstanding achievements and that you are an expert in what you do.