O3 Visa (Dependents of O1 & O2 Visas)
Spouses and unmarried children of an O1 or O2 visa holder may be eligible for the USA O3 visa. Below is more information on eligibility requirements and how to apply from the UK.
For assistance with obtaining an O3 visa or any US visas from the UK, contact our expert immigration lawyers today. Call 0333 305 9375 or fill the contact form to get in touch with us.
What is the O3 visa?
The O3 visa is in the nonimmigrant United States visa category. It is one of the visas in the O nonimmigrant classification that includes:
O1 visas (O-1A and O-1B) for individuals with extraordinary abilities
O2 visa for assistants and key personnel of visa holders of the O1 visa
O3 visa for dependents of O1 and O2 visa holders
The O3 visa allows spouses and children of an O1 or O2 visa holder to enter the United States to live for as long as authorised by the USCIS.
With this visa, your immediate family member can come with you to the US or visit you and stay on a course of study while at it.
To discuss your eligibility and application for the O3 visa with an expert immigration attorney, please reach out to us. You can call 0333 305 9375.
"I'm very happy with the standard of training received on the OISC Level 1 course, i passed my exam. Thank you!"
"My application was approved and a huge weight has been lifted from our shoulders this year "
"We used this service for the spouse visa extension application to assure that all the information was valid and correct."
What does an O3 visa allow you to do?
With an O3 visa, you can enter the United States to live with a member of your family who was given the O1 or O2 visa. You will be able to live in the US as well as:
Obtain a driver's license and drive a car
Take a full time or part-time course in an educational institution.
Open a bank account
Travel to and from the US as much as you like within the authorised time.
Beware that the duration of stay you will be given will likely be the same period as that of your spouse or parent's O1 or O2 visa. That means you cannot stay longer than your family member, who is the principal visa holder.
Note that there are strict limits to what you can do while in the US. One of such limits is around work. O3 visa holders are not allowed to work or get a social security number.
What are the O3 visa eligibility requirements?
To be eligible, O3 visa applicants must be dependents of an O1 or O2 principal visa holder.
Dependents are spouses and unmarried children under the age of 21. Although parents and siblings may be immediate family members of a principal visa holder, they are not eligible to come with that person to the US on this visa.
To apply for this visa, you must be able to prove that you are a spouse or child of the primary visa holder. That may come in the form of birth certificates or a marriage certificate.
Also, O3 visa applicants must have a clean criminal history and must not have overstayed any previous US visa or violated any US immigration laws in the past.
If you have any questions about your eligibility for the O3 visa, contact our specialist immigration attorneys to discuss them. You can call 0333 305 9375 or request a call back through email or our contact form.
How do I apply for an O3 visa?
You should start the O3 visa application process when your principal visa holder applies for their O-1 or O-2 visa application or when their visa petition has been approved. If you are not applying from the United Kingdom but the United States, the process is different. You will need to file a Form I-539 for a change of status.
When applying from the UK, you should complete the online Form DS-160 for nonimmigrant visas. It's a quick form with questions about your personal information and the purpose of your visit to the United States. After submitting the form, you will get a confirmation page which you should print out.
Then you pay the application fees of $190 to proceed with your visa application process and scheduling a visa interview with a consular officer at the U.S. Embassy or consulates in your home country. You may be able to have your interview and the O1/O2 visa interview of your spouse or parent at the same time.
The visa interview
The visa interview at the U.S Embassy is an opportunity to show the US consular officer that you have a genuine relationship with the holder of the O1 or O2 visa and that you do not plan to overstay your visa or break a US immigration law.
When going for your interview at the U.S. Embassy, take the required documents, interview confirmation letter, any supporting documents and evidence that will help prove your eligibility and intent.
What are the required documents for the O3 visa application process?
During the 03 visa application process, you will be required to submit some documents to prove that you are eligible. Most of those revolve around evidence that the principal O1 or O2 visa holder has the appropriate visa status as well as proof of your relationship with them.
The required documents include the following documents:
A signed Form I-129
The confirmation page of the online Form DS-160
A copy of the approval notice provided to the O-2 or O-1 visa
Proof of relationship with the principal visa holder, such as birth or marriage certificates
Proof that you can sustain yourself financially while in the US
A valid passport or travel document
A passport photograph
Interview confirmation letter
Ensure that all your provided documents are in English. If they are not, provide a certified translation.
You can also include any supporting documents that you believe can support your application and prove your eligibility for this visa.
When in doubt about what information to provide for your O3 visa application, it is recommended that you discuss with an immigration lawyer because failure to submit all the documents required and in the right formats will result in your application being rejected or delayed.
How long does an O3 visa take?
The visa processing time for the O3 visa is about six weeks from when you submit your application to get a notice of approval for an O3 nonimmigrant visa.
However, some O3 visa applications take up to three months or more, depending on the workload at the U.S. embassy, the quality of your application, and your individual circumstances. It is important to submit detailed information and evidence when applying to shorten your visa processing time.
The USCIS will update you on your O-3 visa status. You can also check for status updates on the ceac.state.gov website.
The validity period of the O3 visa
O3 visas are dependent on the O1 and O2 visas. As such, the validity period of the O3 visas is the same validity period as your spouse or parent's O visa. O1 and O2 visas are initially issued with a validity period of up to 60 months for those applying from the United Kingdom.
If the validity period of the O-1 or O-2 visa you depend on is 60 months, the validity of your O-3 visa will be 60 months. Your given validity period cannot extend what was approved for the principal visa.
O3 visa extension
You can apply to extend your O3 visa if you wish to spend more time in the United States. However, you can only do so if the spouse or parent who is the holder of the O visa applies for an extension of their O visa.
To extend your visa, you can file Form I-539. You should do so after the employer or agent of the principal visa holder has filed a petition to extend the O1 or O2 visa. O nonimmigrant visas can be extended in one-year increments without limits.
To ensure that your application is filed with the highest of standards, it is recommended that you contact immigration specialists. Our expert immigration attorneys understand the US visa and immigration system and have particular expertise in helping UK citizens successfully navigate the system.
We are passionate about helping UK citizens enter the U.S. legally. If you want to apply, we can help you through immigration services that include:
Assessing your eligibility to ensure this is the best-suited route for you.
Support in gathering adequate evidence and documents to prove your eligibility.
Complete and file your application to increase your likelihood of success.
Provide status updates on your application.
Liaise with the USCIS on your behalf.
Also, we can guide your spouse or parent through their O1 or O2 visa process to ease your family's travel to the United States.
If you have any concerns or would like to learn more about our services, get in touch with us by calling 0333 305 9375. You can also email info@total.law or discuss with us via live chat on our website.
Advice Package
Comprehensive immigration advice tailored to your circumstances and goals.
Application Package
Designed to make your visa application as smooth and stress-free as possible.

Fast Track Package
Premium application service that ensures your visa application is submitted to meet your deadline.
Appeal Package
Ensure you have the greatest chance of a successful appeal. We will represent you in any case.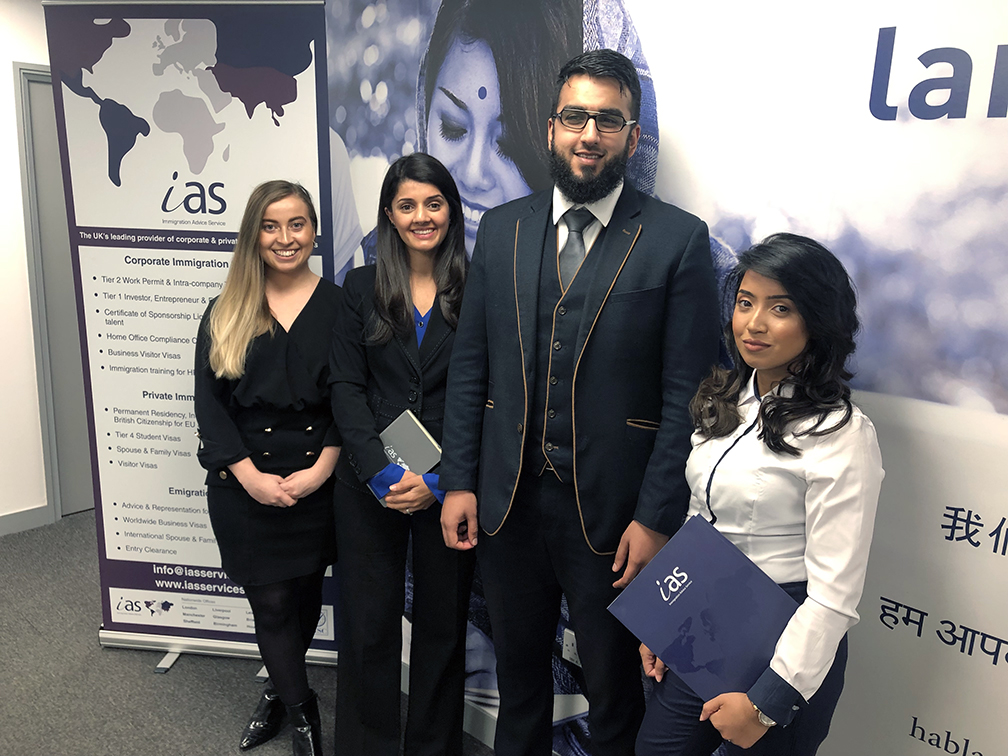 The Advice Package
During this untimed Advice Session with our professional immigration lawyers in London, you will receive our comprehensive advice, completely tailored to your needs and your situation.
Request the Advice Package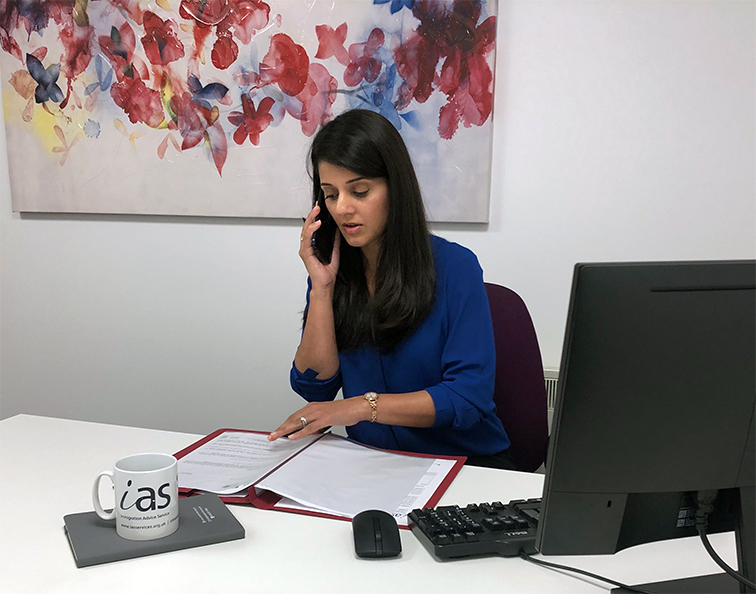 The Application Package
With our Application Package, your dedicated immigration lawyer will advise you on your application process and eligibility. Your caseworker will then complete and submit your forms to the Home Office on your behalf.
Request the Application Package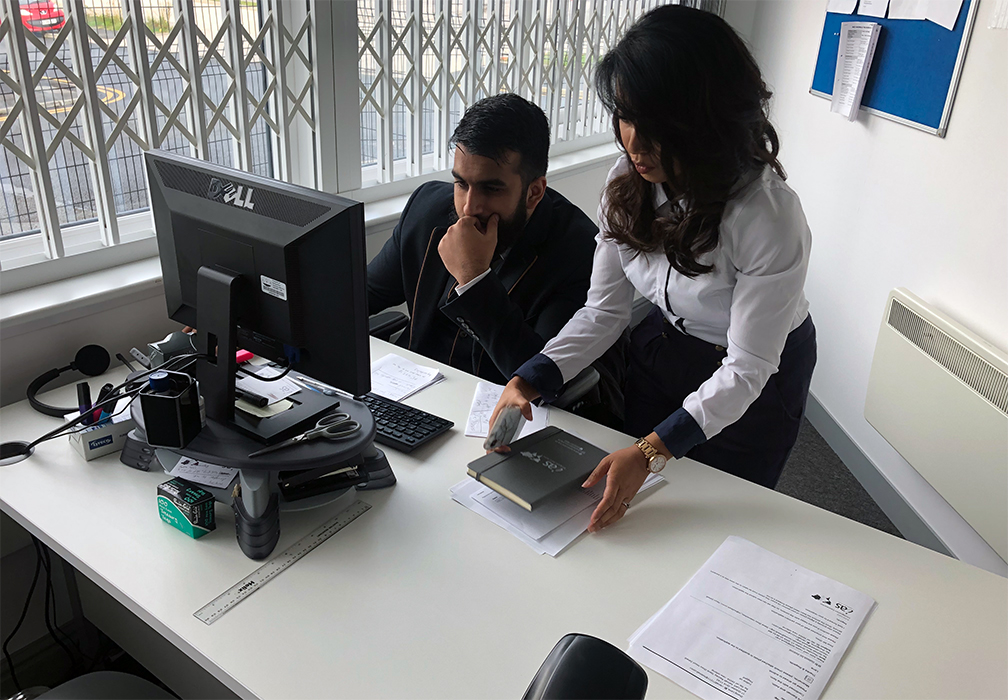 The Fast Track Package
Our Fast-Track Application Package is a premium service for those who need to submit their application in time with their deadlines. Your case will become a top priority for our lawyers and you will benefit from our highest-quality services.
Request the Fast Track Package
The Appeal Package
By choosing our Appeal Package, you can rely on our lawyers' legal knowledge and experience to ensure you have the highest chance of a successful appeal. We will also fully represent you in any hearings/tribunals.
Request the Appeal Package
Related pages for your continued reading.
Frequently Asked Questions
The O3 visa is a non-immigrant visa. As such, it cannot lead to a Green Card, permanent residence, or citizenship. When it expires, you must leave the US unless you have been approved for an extension before it expires.
However, if while in the US, you got a job offer from an employer willing to sponsor you with an immigration permit, then you can seek an adjustment of status and then apply for a green card to become lawful permanent residents.
Beware that you must not have immigration purposes when you apply for the O3 visa, else you may not be approved for the O3 visa. Also, you must not seek employment while on the O3 visa.
The O3 non-immigrant visa costs $190, which is for visa application processing. This is the same visa application fee applied to the processing of the O1 and O2 nonimmigrant visa. If you apply from outside the US or in your home count, you may be asked to pay visa issuance fees.
O3 visa holders are not eligible to apply for or allowed to get a Social Security Number (SSN). The O3 nonimmigrant status allows the visa holder to travel to and from the US on short trips. However, it's up to The Department of Homeland Security (DHS) and U.S. Customs and Border Protection (CBP) officials to permit them entry into the U.S.
Also, O3 visa holders can apply for a driver's license, drive a car with a valid US license, study in the US, and open a bank account.
Apart from the SNN, the only restriction is that the spouse or child approved for this visa is not allowed to work. If the spouses and children of O1 & O2 visa holders wish to work in the U.S., they can obtain a different permit.
They can apply for an adjustment of status to one that provides a work visa if they desire to work, such as the H1B visa if they have gained employment covered in this status. With an H1B visa, your stay in the U.S. will no longer be tied to your spouse or parent's visa.