K2 Visa
If you and your fiancé are wishing to leave the UK to settle in the US with your dependent children, you should apply for the K2 Visa for your child.
Get in touch with us today on 0333 305 9375 if you need immediate help with your K2 Visa Application.
What is a K2 Visa?
A K2 Visa will allow the unmarried children, who are under the age of 21, of K1 Fiancé Visa holders to leave the UK and enter the US with them.
This visa is non-immigrant and therefore will not grant the holder an immigration status, and is based upon the parent's K1 Visa.
When the marriage of the parent, the K1 Visa holders, occurs, the K2 Visa holders must apply for an adjustment of status to something more permanent such as a green card. Furthermore, the marriage of the K1 Visa holders must occur before the child holder of the K2 Visa reaches the age of 21.
It is possible when holding a K2 Visa, that the child can accompany the K1 Visa holders into the US at the same time, or within 12 months of the visa being issued. Once in the US, K2 Visa holders can apply to work or study, but it is not possible for them to change to another non-immigrant status.
If a parent and their partner is already married when wanting to enter the US, they should file an application for a K4 Visa to allow their child entry to the US. This must be submitted alongside their K3 Visa application.
"I'm very happy with the standard of training received on the OISC Level 1 course, i passed my exam. Thank you!"
"My application was approved and a huge weight has been lifted from our shoulders this year "
"We used this service for the spouse visa extension application to assure that all the information was valid and correct."
What are the requirements to obtain a K2 Visa?
When applying for a K2 Visa, it is important you fit the eligibility criteria. The main requirements are:
The holder must be unmarried and under the age of 21 years old
The holder's parents must be entering the US from the UK on a K1 Fiancé Visa
The child's parents must plan to marry in the time period allowed for their visa
The child must have no previous criminal convictions
The child must have not previously violated any US immigration laws
The child can undergo an immigration medical check
In order for your application to be successful, it is important that all these requirements are met at the time of application. If you have any specific questions about the eligibility criteria, contact one of our lawyers here at Total Law.
How do you apply for a K2 Visa?
The application process of obtaining a K2 Visa has several stages. Firstly, you will need to file a petition with the USCIS. Once you have completed this, you will receive notice from them that they are reviewing your application and will receive confirmation from the National Visa Center (NVC).
The NVC will inform you of what documents you will be required to provide them with for your application. You should prepare the relevant documents and submit them with the necessary fee. Our lawyers here at Total Law can help and support you with the retrieval of the necessary documentation.
Once this is done, the US Consulate will receive your application and will ask you to schedule a medical check with an approved physician. You will also be required to provide a vaccination history at the appointment.
Once this is completed, you will be called for a visa interview. It may be possible for the interviews for the K1 and K2 visa interviews to take place at the same time. A child will only be called for a K2 visa interview if they are a certain age.
What documents will you need?
If you do meet all of the eligibility requirements, it is necessary that you can demonstrate this through evidence. You can do this by providing the necessary documents, which crucially must be in the format and the way specified by the USCIS. If you do not do this, your application could be denied.
The following documents will be necessary:
A Form DS-160 for each applicant, fully completed
A passport that will be valid for at least 6 months beyond the intended stay period
A birth certificate
Any death or divorce certificates of previous spouses of the parent applicant
Police certificates from the current country of residence
Certificates from the medical examination
Proof that the parent applicant can financially support themselves and their dependents
Two passport style photographs that adhere to the USCIS guidelines
Proof of the relationship between the parent and the fiancé
Evidence that all visa fees have been paid
It is also important that you are prepared to submit further information if the consular office determines that it is required. Furthermore, if your documentation is not in English, you will need to submit certified translations.
What is the Cost of a K2 Visa?
There will be an initial fee of $535. This is the I-129 Form filing fee, which is the form used to file your petition for the USCIS to allow your fiancé and dependent child into the US.
You will then have to pay a further $265, which is an embassy fee. This cost is approximate and will vary from country to country. You can check in advance what your local embassy fee cost is.
The final cost is a $85 biometrics fee. When attending this appointment you will be instructed on how to submit your information for this.
What is the waiting time of a K2 Visa?
Compared to other US visas, the waiting time for a K2 could be considered short. Most applicants will have received a decision within 4-6 months.
You are able to check the status of your petition on the USCIS website when you have submitted your Form I-129.
When your application is received by the NVC, the length of time you have to wait for a decision will vary depending on your particular circumstances. To speed this up, it is important that you submit accurate information and documentation.
How long is the K2 Visa valid for?
The K2 Visa is initially issued for 90 days, allowing the child dependent to enter the US in this period. It is imperative that the parent and fiancé marry within this 90 day period.
If the marriage does not take place in this period, the K2 holder must leave the US within 30 days.
In total, the visa lasts for 120 days, and in most cases the visa holder should file a petition for a green card following the marriage of the parents. The K1 Visa holder can also apply for permanent residence.
Advice Package
Comprehensive immigration advice tailored to your circumstances and goals.
Application Package
Designed to make your visa application as smooth and stress-free as possible.

Fast Track Package
Premium application service that ensures your visa application is submitted to meet your deadline.
Appeal Package
Ensure you have the greatest chance of a successful appeal. We will represent you in any case.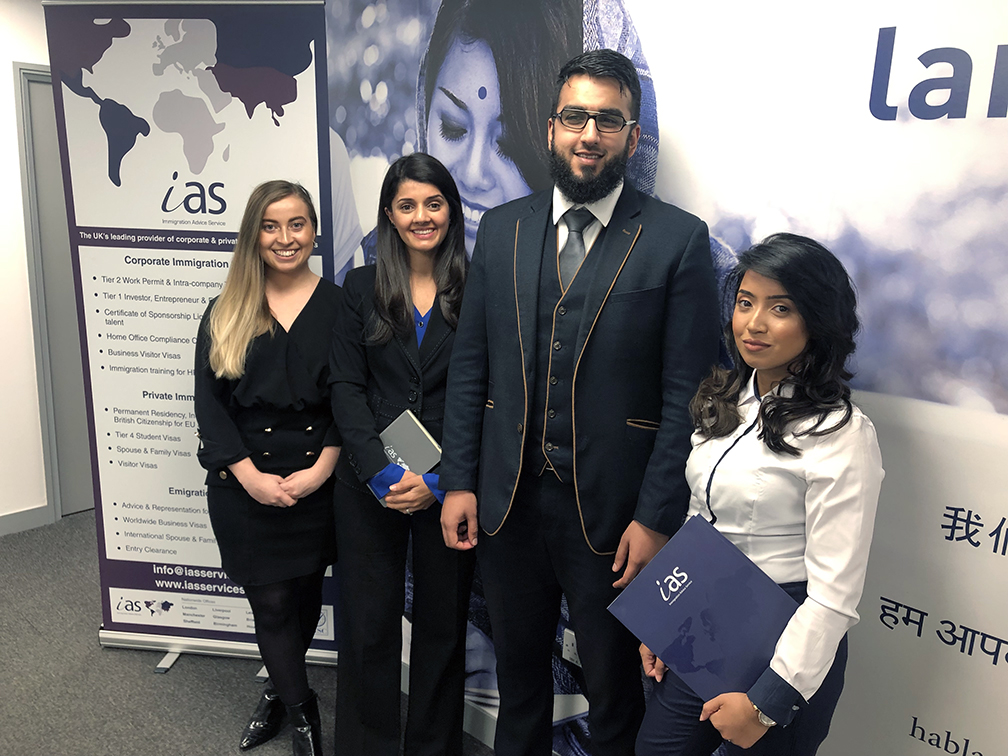 The Advice Package
During this untimed Advice Session with our professional immigration lawyers in London, you will receive our comprehensive advice, completely tailored to your needs and your situation.
Request the Advice Package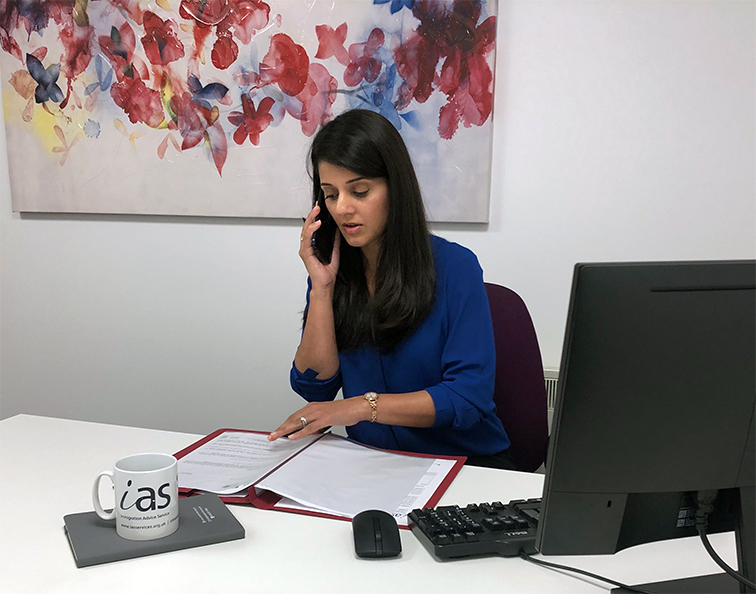 The Application Package
With our Application Package, your dedicated immigration lawyer will advise you on your application process and eligibility. Your caseworker will then complete and submit your forms to the Home Office on your behalf.
Request the Application Package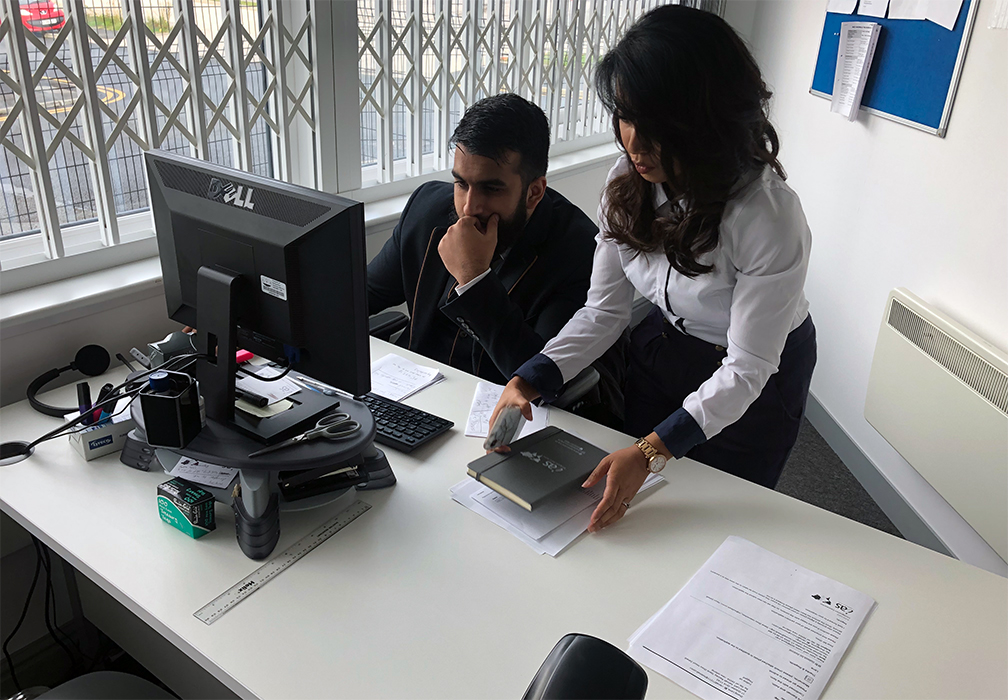 The Fast Track Package
Our Fast-Track Application Package is a premium service for those who need to submit their application in time with their deadlines. Your case will become a top priority for our lawyers and you will benefit from our highest-quality services.
Request the Fast Track Package
The Appeal Package
By choosing our Appeal Package, you can rely on our lawyers' legal knowledge and experience to ensure you have the highest chance of a successful appeal. We will also fully represent you in any hearings/tribunals.
Request the Appeal Package
Related pages for your continued reading.
Frequently Asked Questions
There are a number of benefits for K2 visa holders. If a child is eligible, their K2 visa will be approved at the same time as their parents K1 visa, speeding up the immigration process and making it considerably easier.
In addition, children will be able to reside in the US whilst their parent gets married. They will also be able to partake in study and apply for Employment Authorization I-765 to allow them to work whilst in the US.
Generally, it will take around 4-6 months to receive a decision. However, this is reliant on you providing accurate information and documents in your application.
At Total Law, we are experts in helping clients obtain K2 Visas and look forward to helping you with your case. It is important, especially in marriage, that children can be present with you during such a special time.
When contacting with us, we can;
Help to check if your children are eligible
Help you find and compile all your necessary documentation
Help you translate documents
Help you complete your application ot the highest standard possible