EB2 Visa
The EB2 visa, an employment-based second preference Green Card, grants US permanent residency to foreign nationals who hold advanced university degrees or are persons of 'exceptional ability' in the sciences, arts, or business. Find out if you are eligible for the EB2 permanent worker visa.
To receive assistance with your visa application, contact our immigration lawyers today on 0333 305 9375 or complete the quick enquiry form.
The EB2 visa, also called the EB2 Green Card, is a second preference employment-based visa. It allows foreign nationals who hold an advanced degree or equivalent, and who can prove their "exceptional ability" to reside in the U.S. under permanent resident status.
To be eligible for an EB2 visa, you must have one of the following:
An advanced university degree or its equivalent
Exceptional ability in the field of science, arts, or business. You must be able to show you have expert knowledge and significant experience in your field.
EB2 visas are allocated across three different tiers:
EB2A Visa – Advanced Degree
EB2B Visa – Exceptional Ability
EB2C Visa – National Interest Waiver
Only 40,000 Green Cards for each of the EB2 subcategories are allocated by the U.S. Immigration Department each year. Information about the number of available permits is stated in the Visa bulletin.
You must additionally meet the requirements stated in your labor certification, if applicable. Qualified applicants may be able to bring their spouse and also children who are unmarried and under 21 years of age to the United States in E21 (spouse) and E22 (children) immigrant status.
"I'm very happy with the standard of training received on the OISC Level 1 course, i passed my exam. Thank you!"
"My application was approved and a huge weight has been lifted from our shoulders this year "
"We used this service for the spouse visa extension application to assure that all the information was valid and correct."
EB2A visa (advanced degree) requirements
To apply for an EB2A visa, you need to:
Hold an advanced degree in your field or its foreign equivalent plus:
Have 5 years of post-baccalaureate or any other progressive work experience in your field
Meet the other requirements specified in your labor certification
You will need to evidence the above conditions through relevant documentation, and submit this along with your EB2A visa application.
You will need to provide proof of an advanced degree such as the following:
an official academic record showing that you hold a U.S. advanced degree or a foreign equivalent
an official academic record showing that you hold a U.S. baccalaureate degree or foreign equivalent
letters from current or former employers showing that you have a minimum of 5 years' progressive post-baccalaureate work experience in your specialized field
documentation showing you hold a doctoral degree, or a foreign equivalent
EB2B visa (exceptional ability) requirements
To apply for EB2B visa you must provide evidence of having exceptional ability in the sciences, arts, or business. 'Exceptional ability' means that you possess "a degree of expertise significantly above that ordinarily encountered in the sciences, arts, or business". To show you have this such exceptional ability, you need to provide three of the following:
Official academic records showing that you have a degree, diploma, certificate, or a similar award from a university, college, school, or other institution of learning that relates to your area of exceptional ability
Documentation showing at least 10 years of full-time experience in your occupation
A license to practice your profession or certification for your occupation/profession
Evidence to show you have received a salary or remuneration for services that demonstrate your exceptional ability
Membership of professional association(s)
Recognition by your peers, government entities, professional or business of your significant contribution or achievements in your industry or field
Any other comparable evidence of your exceptional ability
EB2C Visa (National Interest Waiver)
If you have exceptional ability and your employment in the U.S. would greatly benefit the country, you can request that the Labor Certification be waived by applying for a 'national interest waiver'.
To apply for a national interts waiver, you will need to demonstrate that it is in the nation's interest that U.S. Citizenship and Immigration Services (USCIS) waive the job offer requirement. For this, you must provide evidence of an advanced degree or exceptional ability, as well as evidence of meeting the national interest waiver criteria, which are as follows:
The proposed endeavor has both substantial national importance and merit
The applicant is well-positioned to advance the proposed endeavor
It would be beneficial to the United States to waive the requirements of a job offer, and therefore the labor certification
Along with your self-petitioned Form I-140 (Petition for Alien Worker), you must also file your labor certification directly with USCIS.
EB2 Visa Application Process
When you apply for an EB2A or EB2B visa, you must first have your employer file Form I-140, Petition for Alien Worker. Then it's a case of waiting for their priority date, which is when a spot opens up in the Visa Bulletin. Once a spot has opened up, the U.S. Embassy or Consulate (if abroad) will call you for an interview.
Your employer must be able to demonstrate that they can continually pay you the offered wage whilst you are working in the U.S. To show they have the funds to do this, your employer can submit a federal tax return, an annual report, or an audited financial statement.
In order for an employer to sponsor a foreign worker for an EB2 visa, they must first file with the US Department of Labor for Permanent Labor Certification using the Program Electronic Management Review (PERM) System. In order to do they must meet the following requirements:
Certify that a suitable job is available in a specialized professional field.
Show that the job is also available to U.S. workers
Show that a foreign worker is needed.
Show that the pay rate for the job is at a prevailing industry rate.
The employer must show that no qualified American workers are available for the employment role in question, through going through an extensive recruiting process.
Once all requirements are met, the Department of Labor will issue a PERM form and at that point the employer can sponsor a foreign worker for an EB2 visa.
If you are seeking a national interest waiver you can self-petition with Form I-140 (Petition for Alien Worker).
What are the EB2 visa fees?
EB2 visa fees vary depending on your circumstances. The fees involved in an EB2 visa application include the following:
Form I-140, if you are self-petitioning: $700
Form DS-260, Immigrant Visa and Alien Registration Application: $325
Affidavit of Support: $120
Form I-485, Adjustment of Status: $1,225. This is where you are already in the U.S. under a different visa and want to adjust your status to an EB2 visa
USCIS Immigrant fee: $220
Medical examination and required vaccinations: costs vary
Certified translations (if applicable): costs vary
Travel expenses: costs vary
Your U.S. employer is responsible for any PERM form fees. Currently, there is no charge to file the PERM form.
How long does an EB2 visa take?
The EB2 visa processing time depends largely on the time it takes for your priority spot to open up in the Visa Bulletin. The waiting time for this depends on the country from where you are applying and whether there is a USCIS backlog of visa applications. If you are applying from China or India for ewxample, the wait time is much longer.
On average, the processing time for Form I-140 is around 6-9 months.
A premium processing service is available at a cost of $2,500 if you do not wish to wait for months for Form I-140 to be processed. This expedited service will process your visa application in 15 calendar days. To go through this premium service, you must first file Form I-907, Request for Premium Processing Service and pay the $2,500 fee.
This service is not available for applicants who are seeking an EB2 national interest waiver.
If you require a PERM Labor Certification, this can add an additional 8 months to 2 years to the process. It depends on how your employer conducts their recruitment process and whether they are audited for it. We advise seeking help from an experienced immigration lawyer if you need further information about your timeline and options.
EB2 interview requirements
Part of the EB2 visa application process is an in-person interview at your local U.S. Embassy or Consulate, or a local USCIS field office if you are in the U.S. when filing.
In this interview which takes place in a private room, the USCIS official will ask you to raise your right hand and promise to tell the truth. Then your photo ID will be checked. You will then be asked some questions regarding your F2B visa application such as your background, your qualifications, details about your job offer in the U.S., and your employer. If the immigration official is satisfied with the answers, your visa will be approved.
Any dependents who are also on your visa application must attend an interview as well, except for those under 14 years old. If you are attending the interview with your spouse or children, they will be asked some questions to prove the relationship with you, such as how long you and your spouse have been married and details of when and where your children were born.
Documents for EB2 interview
You will be asked to bring along original documents to the interview, which may include:
A passport – this should be valid for at least six months beyond the date you intend to enter the U.S.
Confirmation page of DS-260, Immigrant Visa and Alien Registration Application
A letter from your employer confirming your employment
Completed Medical Examination and Proof of Vaccination Forms
Two photographs that meet U.S. visa photograph standards
Any relevant immigration documents received after your petition was filed
Marriage and birth certificates of your spouse and children, if applicable
Medical examinations and vaccinations
To be approved for a U.S. immigrant visa, applicants must complete a medical evaluation proving that they are healthy enough to enter and live in the United States. Also, they must also receive the required vaccinations.
Instructions for the medical examination and required vaccinations are sent to the applicant in the first NVC packet. All medical forms must be signed by a licensed doctor, and these will be included in the supporting documents that will be submitted later.
Advice Package
Comprehensive immigration advice tailored to your circumstances and goals.
Application Package
Designed to make your visa application as smooth and stress-free as possible.

Fast Track Package
Premium application service that ensures your visa application is submitted to meet your deadline.
Appeal Package
Ensure you have the greatest chance of a successful appeal. We will represent you in any case.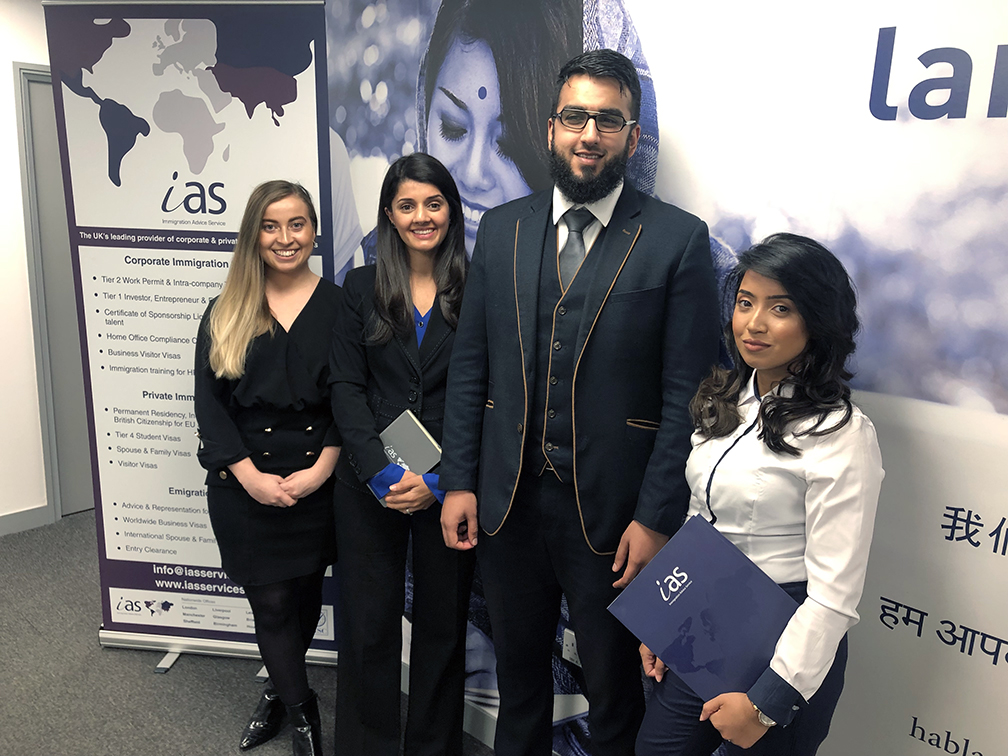 The Advice Package
During this untimed Advice Session with our professional immigration lawyers in London, you will receive our comprehensive advice, completely tailored to your needs and your situation.
Request the Advice Package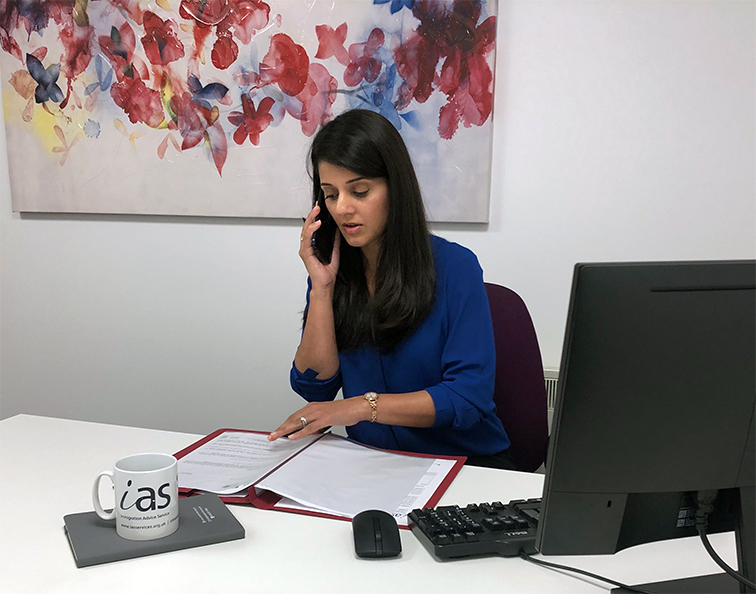 The Application Package
With our Application Package, your dedicated immigration lawyer will advise you on your application process and eligibility. Your caseworker will then complete and submit your forms to the Home Office on your behalf.
Request the Application Package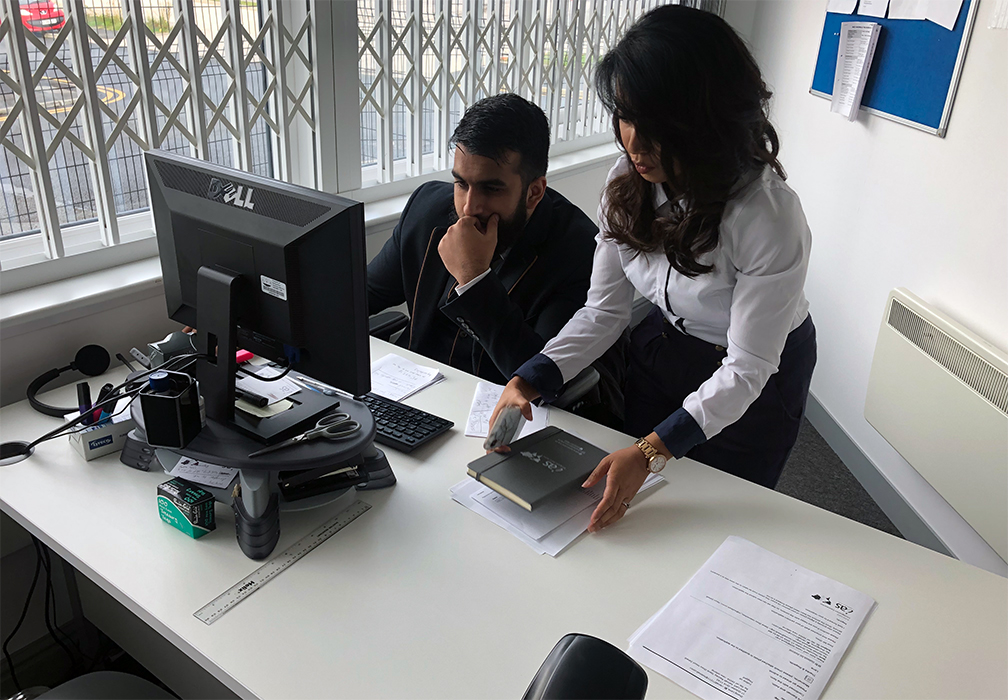 The Fast Track Package
Our Fast-Track Application Package is a premium service for those who need to submit their application in time with their deadlines. Your case will become a top priority for our lawyers and you will benefit from our highest-quality services.
Request the Fast Track Package
The Appeal Package
By choosing our Appeal Package, you can rely on our lawyers' legal knowledge and experience to ensure you have the highest chance of a successful appeal. We will also fully represent you in any hearings/tribunals.
Request the Appeal Package
Related pages for your continued reading.
Frequently Asked Questions
Yes, the EB2 visa allows foreign nationals with exceptional ability or an advanced degree to go to the USA for work.
Yes, the EB2 is a Green Card. It allows foreign nationals with advanced degrees or exceptional ability to enjoy permanent resident status in the US.
With an EB2 visa, you will not have to worry about your visa expiring. You will be able to reside permanently and work in your field of expertise in the U.S. After living in the US for five years you will be eligible to apply for U.S. citizenship.
In order to qualify for the EB2B visa, you need to provide evidence to show you have abilities that are above the skills of most workers in the US. This applies in the areas of the sciences, arts, or business, Evidence can be academic records, proof of national or international recognition in your field, evidence of receiving a high salary adequate to your extraordinary skills, and other  confirmations of your extensive experience in your field.
If your application for the EB2 visa is successful, you may be able to bring your immediate family U.S. via the following visas:
Your spouse will need to apply for the E21 visa
Your unmarried children under the age of 21 will need to apply for the E22 visa
In order for your family members to be able to work in the U.S. after joining you, they will have to apply for an Employment Authorization Document (EAD).
The number of people who apply for an EB2 visa / Green Card is significantly high. As this visa provides a route to permanent residence, the USCIS approves a limited number of applications. Consequently, it is strongly advised to seek expert guidance from an immigration lawyer to ensure you submit a robust application.
Total Law has a track record in achieving successful Green Card applications on behalf of clients.
We can review your case and assess if you meet the "exceptional ability" requirements, including whether your supporting documents are adequate. We will also help you to prepare for your interview.
Get in touch today to find out how to make sure your EB2 application is likely to be accepted, your likely timeline and ensuring processing times are speeded up wherever possible.