E2 Visa
UK citizens looking to invest in a business and actively run a business in the US may be eligible for the E2 visa program.
If you wish to migrate from the UK to the USA on an E2 visa, call us on 0333 305 9375 for immediate assistance. We're here to help you in person, via the phone or online.
What is the E2 Visa?
The E2 Visa also called the Treaty Investor visa, is a US nonimmigrant visa that allows citizens of the United Kingdom to travel to the US for business or investment purposes.
This visa is open to citizens of treaty countries. The United Kingdom is a treaty country. As such, UK nationals can apply.
Visa holders of the E2 visa must fully or partially own or invest in a US-based enterprise. With this visa, UK nationals can live in the US on a long-term basis to develop and direct the operations of the US business.
You can live in the United States for five years with an E2 visa. After that time elapses, you can renew the visa as long as the business continues, your situation has not changed, and you remain in the US.
If you have any questions or concerns regarding moving to the US from your home country on the E2 visa, the E visas or any other US visas, call us on 0333 305 9375 today.
"We used this service for the spouse visa extension application to assure that all the information was valid and correct."
"Thanking you so much for helping me and my wife live together for now and the distant future. We are grateful for your help and patience. "
"Spouse visa uk application was successful after working with your staff. I recommend this company the IAS for immigration services. "
E2 Visa requirements
Generally, if you are investing in an existing business in the US, are running or have a large stake in a new business, you can apply for the E2 visa. Two important eligibility criteria are:
The business must be for-profit and employ mostly American workers.
The British nationals applying must have at least a 50% stake in the business, a managerial pedigree or a leadership position to prove operational control.
In addition to the above, UK applicants must show:
They have provided substantial investment capital to the business
The investment was made to generate a profit within the next five years
Commitment to successfully develop and manage the business
That the business is engaging in trade relations with other US businesses
Beware that when applying for the E2 treaty investor visa from the UK and any treaty country, you must have plans to come to the US to direct the business and have prior experience as an entrepreneur.
The US business that is connected to the E2 visa application cannot be money in a bank account for "plans" or undeveloped land; it must be an actual functional existing business, whether new or old. In addition, the business must make a significant income or economic impact in the US.
Also, certain funds are not permitted as business investments from the applicant. For example, loans secured against the business' asset are not seen as investments that qualify, but that may suffice if it is a personal mortgage or equity line.
Some foreign nationals may be worried about investing in a business before they get an E2 visa. You can leave the investment amount in an escrow account.
However, you must show detailed information of proof and a business plan showing how that money will be used and that the investment amount will enter the business's US bank account when you get approved.
E2 Treaty Investor Visa required documents
The U.S. immigration law requires that E2 visa applicants provide substantial documentation to prove their connection with and the financial success of the US-registered enterprise.
When making the E2 visa application, you will need to prepare a supporting letter on the company's letterhead to describe your connection with the company.
Also, the US requires an application letter describing the business and beneficiary that addresses the E2 visa requirements and that:
You and/or your enterprise possess UK nationality
You have invested or are in the process of investing in the business with evidence, such as evidence of payment or lease for business premises.
You intend to leave the US when your E-2 visa expires.
E-2 visa applications must be submitted with a Form DS-160. If the principal applicant is moving to the US with UK-based employees, each employee must also complete a DS-160 form along with a DS-156E form.
Furthermore, you will need to submit personal and company data. The personal data include:
A copy of the biodata page of your passport. If you have any US visas, entry/exit stamps and I-94, include those.
A copy of the Form I-797 if the USCIS granted you an extension or change status at any time.
Proof of your UK primary residence, such as a lease agreement, mortgage, or UK payslip
Your resume or curriculum vitae
A copy of educational certificates and/or transcripts
Evidence and details of your investment
The company data include:
Articles of Incorporation, Organization or similar as it applies to the US business
Share certificates or any documents that confirm your ownership.
A copy of the biodata pages of the passport of all business owners.
Relevant licenses and evidence showing ongoing and future work
IRS tax returns for established businesses and a detailed business plan for new businesses.
Large or public companies may need to provide additional documents.
How much is enough as an investment for an E2 visa?
Although there is no specific minimum amount of investment funds set in place by the US Government, your investment capital in the enterprise must be substantial.
Typically, the investments are from $100,000 and above. However, the nature of the enterprise and the Embassy or consulate in the United Kingdom will determine if your investment capital is substantial. The consular posts may raise the bar to higher than the $100,000 for any application.
Also, bear in mind that some operating businesses require lower capital to bring in massive results compared to others; if your operating business is in that category, small investments might be accepted. Businesses that do not need very expensive machines may have a lower investment threshold. However, E2 visa applications with small investments can be more difficult.
Furthermore, you must be able to demonstrate that the enterprise is viable to the point of more than just supporting you and your family. There must be some economic impact with growth projections.
How to apply for an E2 visa for UK citizens
To start the E2 Visa application process, you must register the company with the E-Visa unit online. That process includes submitting the Form DS-160, paying for the MRV fee, and sending the documents via e-mail.
When the E-Visa Unit has reviewed your registration, you will be contacted to schedule an interview at the US Embassy or Consulates-general as part of the application process. Depending on your application, you may also be requested to provide some additional documents.
If you have been notified of an interview, ensure that you attend it within 90 days from the date you were notified, or you will have to start that application process again. Once you have attended your interview, arrange for the delivery of your passport by courier and await a decision.
If you are moving from the United Kingdom to the US with employees, your employees must make their interview appointments through the Visa Appointment Service without submitting any document in advance. However, they must go for the interview with the required and supporting documents that pertain to them. They are to fill both the DS-160 and Form DS-156E.
Moving to the US with family members on an E2 Visa
You can move to the US with your family on an E2 Visa. The visa may cover your spouse and unmarried children under the age of 21. However, they must be citizens of the United Kingdom to do so.
Your children will be able to attend public school in the US, but your spouse cannot work unless they have the right to. Once in the US, your spouse can apply for a work permit through the Employment Authorization Document (EAD) application.
If they are coming to the US temporarily, they can apply for a B2 visa instead. That application can be made under your E-visa application and Visa Appointment Service account while you're applying for your E2 visa.
Cost & Processing time
Cost of the USA E2 Visa
Each applicant is to pay the DS-160 visa application fee of $205 (MRV fee). Also, for British citizens that apply for the E2 visa, their dependents and employees going with them must pay $105 in reciprocal issuance fees on the day of the interview.
E2 Visa processing time
Typically, the E-Visa Unit takes 45 days to review the documents you submit for the E2 visas. E2 Visas applications are processed based on a first-in, first-out policy. Also, how fast you complete yours is determined by the completeness of your application. If you need to submit additional documents, your application may take longer.
How long is an E2 visa issued for?
For UK nationals, the maximum length of E2 visa validity is 5 years. The situation of each applicant differs, so your visa validity may be shorter; what you get is at the consular officer's discretion.
In London, most first time applications get three years, especially for small businesses, while renewals get five years in most cases.
The same doesn't always apply to dependents and employees. Contact an immigration lawyer to determine what the rule says concerning you and for assistance with your application. Call 0333 305 9375 today.
E2 Visa status renewal
As long as you stay on the good side of the US immigration laws regarding the E2 visa, you can remain in the US on E-2 status for as long as your visa is valid.
If you wish to extend your stay, you can renew your E2 visa. As long as your business and intent are still relevant, you can apply for a renewal. Ensure you do so before your E2 visa, and  I-94 card expires.
If you apply and then your visa expires, you may be granted an additional 40-day period to stay in the US while you wait for your renewal approval.
How Total Law can help you
Our expert immigration lawyers are experts in helping UK citizens acquire US visas. We have years of experience helping investors, business owners, and managers move to the US.
We are trained in US immigration law and provide immigration services to support you with your E2 visa application. Our immigration lawyers provide services to help anyone looking to migrate to the US for business purposes do so. We can:
Assist with gathering sufficient evidence and documents regarding your business, intent and investment.
Assessing your documents and eligibility to advise on your options
Filling the E2 visa application with the highest standards
Liaise with the USCIS on your behalf.
For information or assistance with your E2 application, call 0333 305 9375 or e-mail info@total.law.
Advice Package
Comprehensive immigration advice tailored to your circumstances and goals.
Application Package
Designed to make your visa application as smooth and stress-free as possible.

Fast Track Package
Premium application service that ensures your visa application is submitted to meet your deadline.
Appeal Package
Ensure you have the greatest chance of a successful appeal. We will represent you in any case.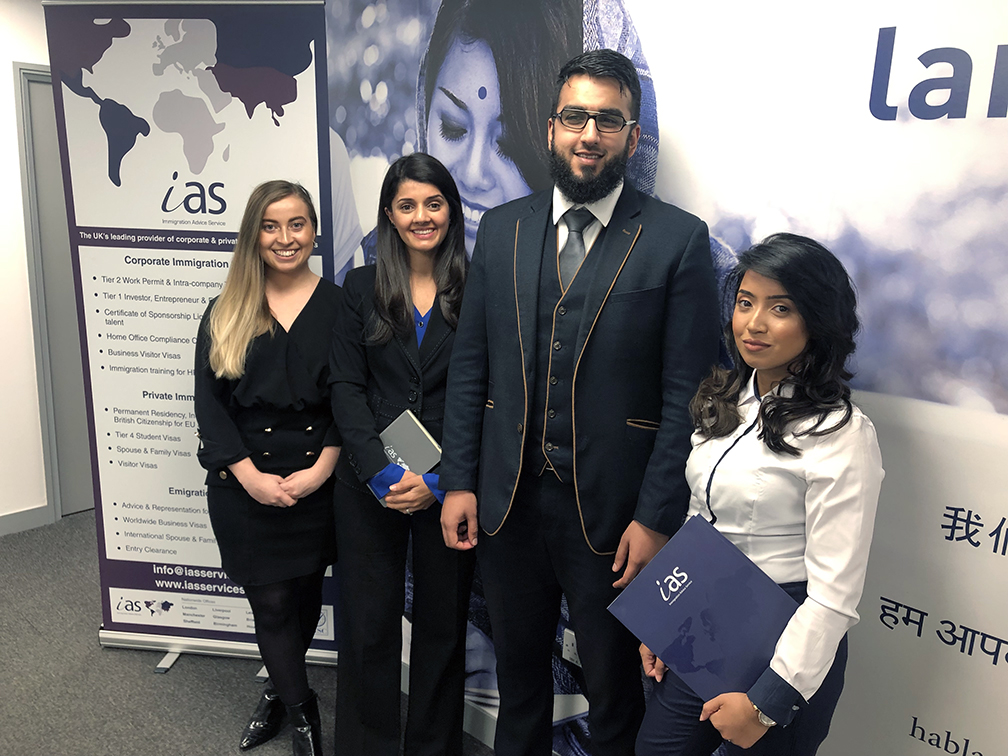 The Advice Package
During this untimed Advice Session with our professional immigration lawyers in London, you will receive our comprehensive advice, completely tailored to your needs and your situation.
Request the Advice Package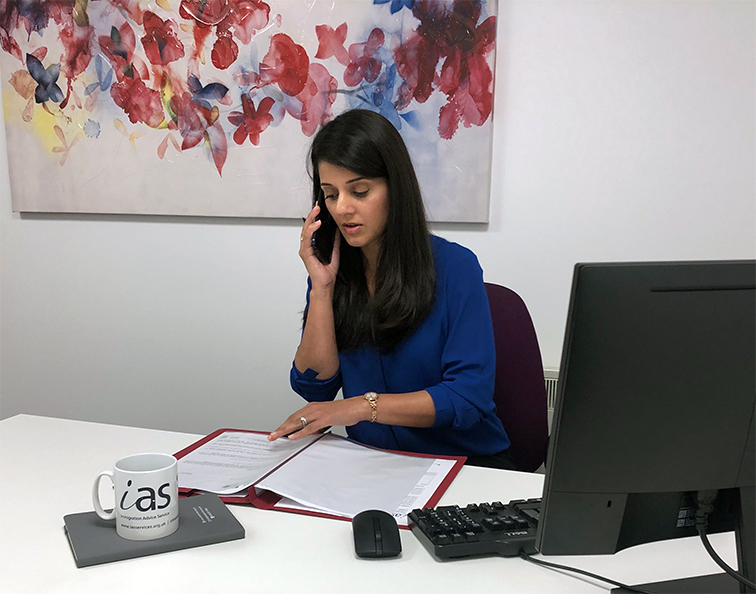 The Application Package
With our Application Package, your dedicated immigration lawyer will advise you on your application process and eligibility. Your caseworker will then complete and submit your forms to the Home Office on your behalf.
Request the Application Package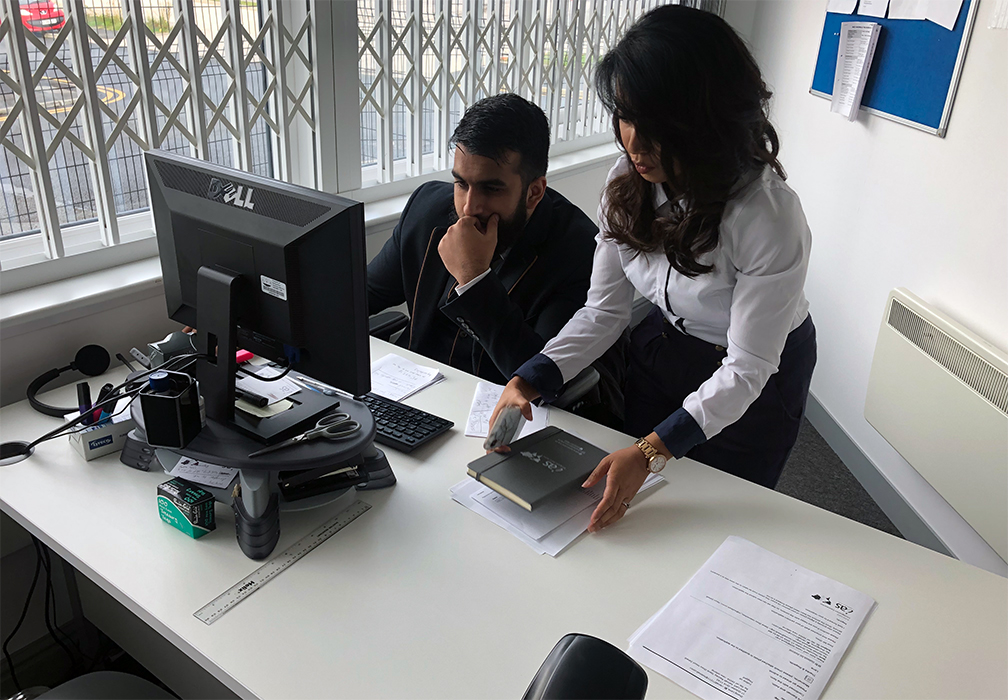 The Fast Track Package
Our Fast-Track Application Package is a premium service for those who need to submit their application in time with their deadlines. Your case will become a top priority for our lawyers and you will benefit from our highest-quality services.
Request the Fast Track Package
The Appeal Package
By choosing our Appeal Package, you can rely on our lawyers' legal knowledge and experience to ensure you have the highest chance of a successful appeal. We will also fully represent you in any hearings/tribunals.
Request the Appeal Package
Related pages for your continued reading.
Frequently Asked Questions
The E2 visa like other treaty programs is a non-immigrant visa for entering the US. They do not lead to U.S citizenship.
If you wish to have a visa that can guarantee a path to US citizenship, take the EB5 investor visa or any other one that can get you a green card.
If you are already in the US on the E-2, you can apply to change your status and then seek permanent residence. Call 0333 305 9375 for assistance. You can also e-mail info@total.law.
E2 visas can be refused, and when they are, the applicant will get one of these two: an RFE or a NOID, both of which need prompt responses.
An RFE is a request for further information, and the applicant can provide that information quickly to continue the process if that is your situation.
A NOID is a notice of intent to deny. This refusal may be as a result of a lack of at-risk investment, too low investment, less than 50% stake, or unacceptable business activity. If you can prove that your case isn't what was mentioned, you can appeal or reapply.
Our immigration services also include reviewing the application a UK national has made to assess if an appeal or reapplication will be best and support you with any of them. Contact us for further information on our services. Call 0333 305 9375.
E2 visa holders pay taxes. They are required by the Internal Revenue Service of the USA to submit taxes on all qualifying income. How much per cent you pay in tax will depend on your tax status. You may want to contact a US tax consultant to understand your tax obligations to your country and the US.
The E1 visa is a visa that allows a treaty trader to come to the United States for business purposes. A treaty trader is an individual or business engaged in trade between the United States and a treaty country. We explain more on this on the E1 visa page.
The E2 visa is for a treaty investor. As explained on this page, it is for those who have made a significant investment in a US-based business with at least 50% ownership and managerial duties.