The Québec Selection Certificate (CSQ)
The Québec selection certificate is an important document for all applicants who wish to immigrate to the Canadian province of Québec.
For more information about the CSQ and how to immigrate to Québec or Canada, reach out to one of our legal experts today. Call us on +1 844 290 6312, or contact us online.
Overview of the CSQ
The Québec Selection Certificate (also known as a certificat de sélection du Québec, or CSQ) is a document issued to prospective applicants wishing to immigrate to Quebec.
It is issued by the Ministère de l'Immigration, de la Francisation et de l'Intégration (MIFI).
The MIFI also oversees the first stage of the Canadian permanent residence applications process. The second stage is overseen by Immigration, Refugees and Citizenship Canada (IRCC).
A CSQ is not a visa or a permit, and cannot be used to enter Canada by itself. Rather, it's an important document used to verify the candidate's viability for immigration to Quebec as part of the immigration process.
How is the CSQ Used?
Due to the province's unique linguistic and cultural differences from the rest of Canada, Quebec has a special arrangement with the Canadian government to be able to select its own candidates for immigration.
As a result, candidates who wish to immigrate to this province need to go through a two-stage application process.
The first stage occurs on a provincial level with the province of Quebec itself and the MIFI. In this stage, MIFI selects potential candidates for immigration to Quebec through its own eligibility criteria.
Once the MIFI selects you as a potential candidate for immigration, you will receive a CSQ as documentary proof of your selection.
The second stage then occurs on a federal level and is handled by IRCC. In this stage, you'll submit a Canadian permanent residence application, using the CSQ as proof of your viability to immigrate to Quebec.
Which Immigration Programs Require a CSQ?
Most long-term Quebec immigration programs will require you to obtain a CSQ first before you can then apply for permanent residency. These include (but are not limited to) the following:
Quebec Experience Program
Quebec Investor Program
Quebec Entrepreneur Program
Quebec Self-Employed Worker Program
Quebec Permanent Immigration Pilot Programs
Note that CSQs are generally only used as part of immigration programs that involve Canadian permanent residency. For shorter-term immigration applications, such as those for temporary residency, or students who wish to study in Quebec, applicants must apply for a Quebec Acceptance Certificate instead.
What is the Eligibility Criteria for a CSQ?
The eligibility criteria for a CSQ will depend on the specific immigration pathway that you're applying for, as a CSQ is a document verifying that you meet that particular pathway's requirements and criteria for immigration to Quebec.
For example, if you wish to immigrate to Quebec as a skilled worker, you will only obtain a CSQ if you manage to meet the program's criteria of completing an expression of interest and earning enough points on the Quebec selection grid.
You'll be able to earn points on the selection grid through factors such as your work experience, financial situation, and English and French language proficiency, among other things.
Meanwhile, those wishing to immigrate to Quebec as an investor can only obtain a CSQ after meeting the program's eligibility criteria of having a net worth of at least CAN$2,000,000, having management experience, and also making a five-year term investment, among other things.
Additionally, in many cases, a CSQ will only be granted after you obtain an attestation of learning about democratic values and Québec values.
It's important to carefully read the eligibility criteria and requirements of your chosen immigration pathway, as it will be these that dictate your eligibility for a CSQ.
How Do I Apply for a CSQ?
You can only obtain a CSQ by applying for your chosen Quebec immigration stream.
Broadly speaking, there are two ways in which you can do this. The first way is by applying online, through the Government of Quebec's Arrima portal. The second way is by paper.
If you need to apply through Arrima, you can use it to complete your expression of interest in immigrating to Quebec, complete your initial online application, and be notified if you've been selected as a candidate for applying for permanent selection.
If you need to apply for your chosen immigration route by paper, you will have to print out and sign the necessary forms before posting them to the MIFI.
Your application for permanent selection will then be processed as normal.
In either case, you may be asked to attend an interview with a MIFI immigration counsellor in order to verify your information and in your application.
What Happens After I Obtain a CSQ?
After the MIFI grants you a CSQ, you will then have to go to IRCC to submit your application for permanent residence.
Having a CSQ in your possession is an essential prerequisite of applying for permanent residence through IRCC. You will not be able to proceed to this stage of the application without it.
When applying for permanent residence, you will also have to provide a significant amount of supporting documents with your application. This includes things such as your family information, travel history and a valid police certificate.
You may also have to fill in a Declaration of your Intent to Reside in Quebec as part of your application to IRCC.
At this point, you will also have to pay the application fee for your chosen immiration pathway, as well as the right of permanent residence fee.
After completing all the necessary forms and paying the fees, you will then submit your application for permanent residence for it to be processed by IRCC.
What Happens After I Apply for Permanent Residency?
After you submit your application, IRCC will check to see that it meets the minimum standards and requirements for approval.
You may also have to attend an appointment at one of Canada's biometric collection service points to give biometrics in the form of your fingerprints and photograph.
You and your accompanying family members, such as your spouse, common law partner and children may also need to attend a medical exam.
You will be contacted by IRCC with more information on how to make and attend these appointments.
Note that the following may risk delaying your application for permanent residence:
Unclear photocopies of documents
If your documents and information require further verification
A medical condition that may need more tests or consultations
A criminal or security problem
If consultation is needed with other offices in Canada and abroad
If your application is approved, you will receive permanent residence status and be able to travel to, and settle in, Quebec.
You will also receive a Permanent Resident Card that verifies your permanent resident status.
What Are the Fees and Processing Times?
The cost of applying for a CSQ will vary based on your chosen immigration pathway.
As a general guide though, below are the application costs you may have to pay when applying for permanent residence with a CSQ (note that these do not include costs such as the right of permanent residence fee or biometrics fees).
| | |
| --- | --- |
| Immigration Pathway | Cost (in CAD$) |
| Quebec-selected skilled worker pathways | 850 |
| Quebec business immigration pathways (including investors or entrepreneurs) | 1625 |
Obtaining a CSQ may vary from a few weeks to a few months, depending on the type of application you've submitted and how busy the service currently is.
The processing time for IRCC assessing your application for permanent residence may take up to 24 months to process.
What's the Difference Between the CSQ and CAQ?
Although they are used for similar purposes, the Quebec Selection Certificate should not be confused with the Quebec Acceptance Certificate (also known as the certificat d'acceptation du Quebec, or CAQ).
The CSQ is used to confirm that an applicant has been selected by Quebec as a candidate for permanent residency.
Meanwhile, the CAQ is used to confirm that an applicant has been accepted by Quebec for temporary residency.
CAQs are often issued to foreign students who have successfully applied to study at a designated learning institution (DLI) in Quebec.
Foreign students who wish to study in Quebec must also use their CAQ as proof of their eligibility when applying for a Canadian study permit through IRCC.
Those applying as a temporary foreign worker must also apply for a CAQ as well as a Labour Market Impact Assessment (LMIA) and a valid work permit if they wish to work temporarily in Quebec.
Quebec offers a unique immigration proposition for those who are well-suited to its distinct culture and society.
If you're thinking about applying for permanent residence in Quebec, or you're currently in the process of doing so, Total Law can help.
We offer complete and comprehensive immigration advice and support for individuals around the world. We work closely with each and every one of our clients to ensure that we deliver the highest standard of service and care to help them achieve their immigration goals.
Whether you need additional assistance with the CSQ application form with the MIFI, applying for permanent residency with IRCC, or need help with any other part of the Canadian immigration process, we can help.
For more information about the services we provide, and what we could do for you, reach out to speak to an adviser today. Call us on +1 844 290 6312, or contact us online.
You may be interested in reading about.
Advice Package
Comprehensive immigration advice tailored to your circumstances and goals.
Application Package
Designed to make your visa application as smooth and stress-free as possible.
Appeal Package
Ensure you have the greatest chance of a successful appeal. We will represent you in any case.

Fast Track Package
Premium application service that ensures your visa application is submitted to meet your deadline.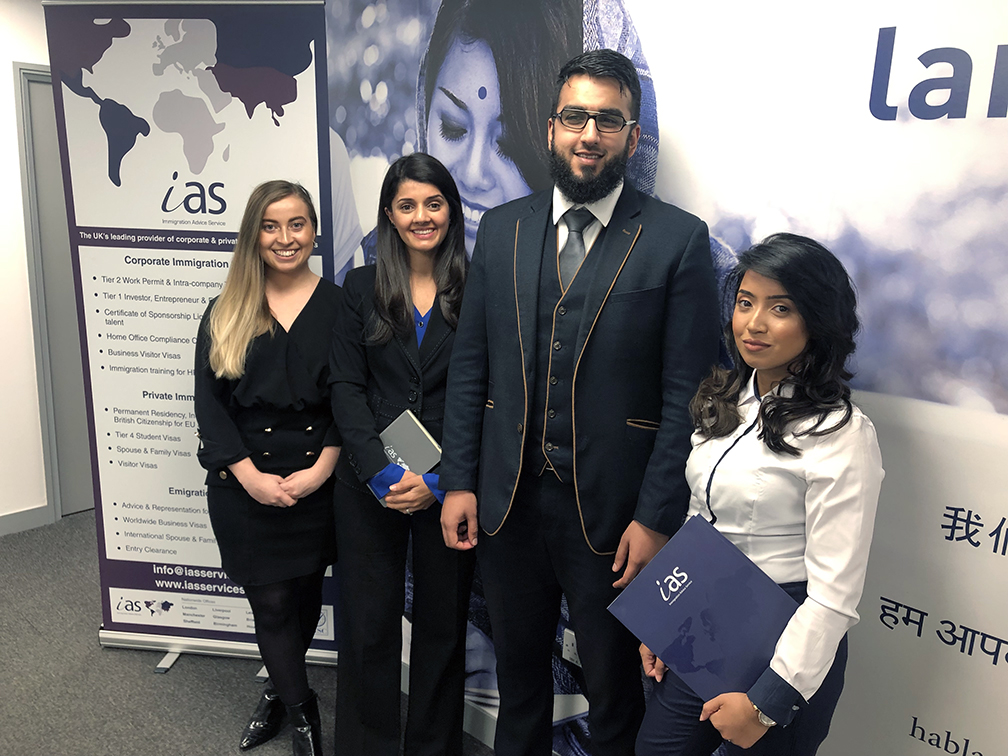 The Advice Package
During this untimed Advice Session with our professional immigration lawyers in London, you will receive our comprehensive advice, completely tailored to your needs and your situation.
Request the Advice Package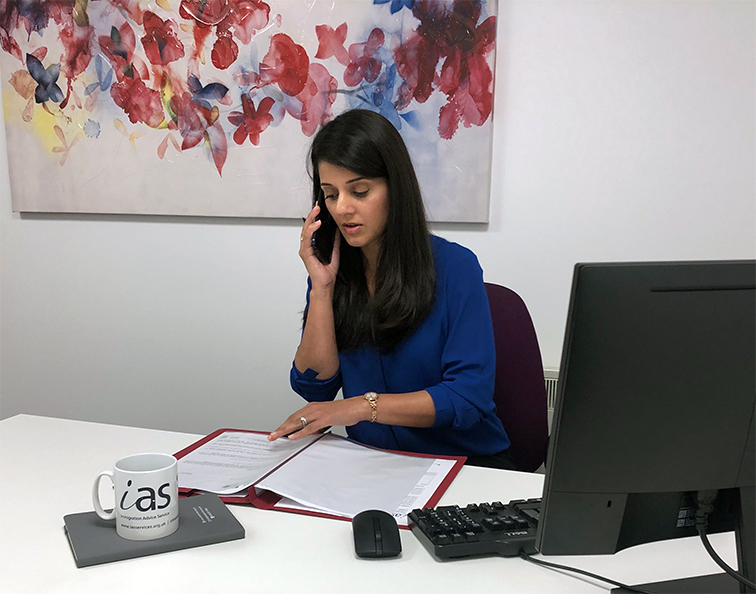 The Application Package
With our Application Package, your dedicated immigration lawyer will advise you on your application process and eligibility. Your caseworker will then complete and submit your forms to the Home Office on your behalf.
Request the Application Package
The Appeal Package
By choosing our Appeal Package, you can rely on our lawyers' legal knowledge and experience to ensure you have the highest chance of a successful appeal. We will also fully represent you in any hearings/tribunals.
Request the Appeal Package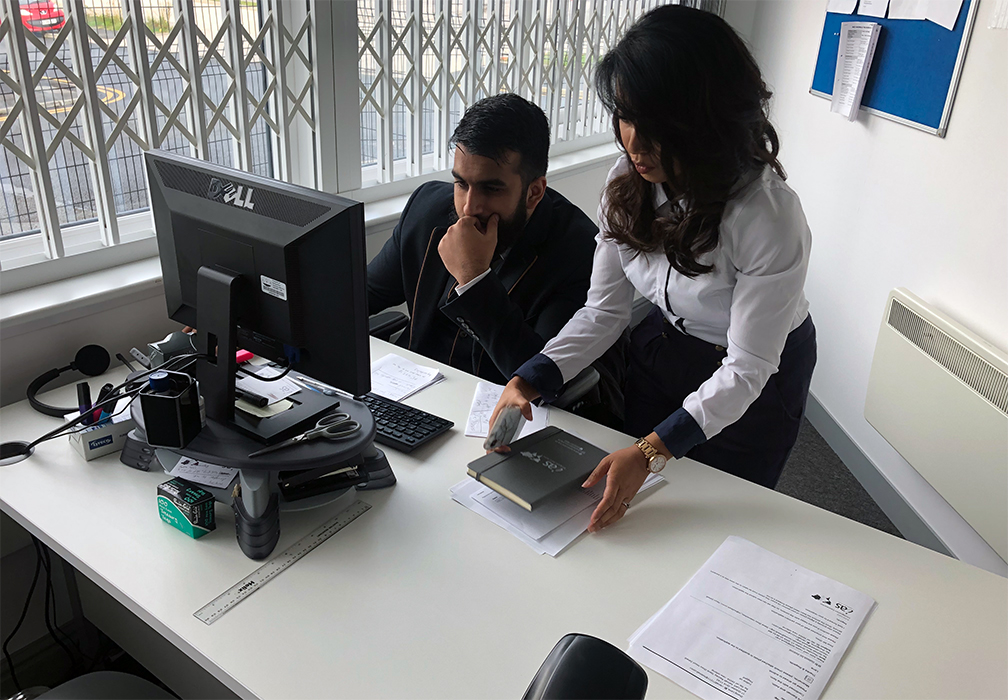 The Fast Track Package
Our Fast-Track Application Package is a premium service for those who need to submit their application in time with their deadlines. Your case will become a top priority for our lawyers and you will benefit from our highest-quality services.
Request the Fast Track Package