H1B Visa
If you work in a specialty occupation and wish to move to the United States then you could be eligible for the H1B visa.
Our immigration lawyers can assist you with your H1B visa application, for further information get in touch today on 0333 305 9375.
What is the H1B Visa?
In order to work in the United States, UK citizens and other foreign workers are required to hold a visa that allows them to do so. The H1B visa, also known as the H1B Visa, is one of the most popular US work visas. It allows US companies to hire foreign professionals for speciality occupations in fields including IT, finance, accounting, architecture, engineering, mathematics, science and medicine.
The H1B visa is a non-immigrant visa type, this means it only grants temporary entry in the United States. The visa is initially valid for three years, it can be extended but usually only up to six years. However, H1B visa holders can become eligible for a Green Card that grants permanent residency in the US.
The H-1B visa is subject to an annual cap. Each fiscal year the USCIS only accepts a total of 85,000 applications. This number also includes the Master's degree cap, which sees 20,000 of the annual H1B visas reserved for advanced degree holders. Due to this cap, applications for H1B visas are incredibly competitive, making the visa difficult to obtain.
"I'm very happy with the standard of training received on the OISC Level 1 course, i passed my exam. Thank you!"
"My application was approved and a huge weight has been lifted from our shoulders this year "
"We used this service for the spouse visa extension application to assure that all the information was valid and correct."
What is a specialty occupation?
According to the United States Citizenship and Immigration Services (USCIS), a specialty occupation is an occupation that requires "Theoretical and practical application of a body of highly specialized knowledge". As well as this, the occupation must meet at least one of the following requirements to be classed as a specialty occupation:
The role has a minimum entry requirement of a Bachelor's degree or higher degree
The degree requirement is common in the industry in comparison to positions at similar organizations or the job is so complex or unique that it can only be performed by someone with a degree
The employer normally requires a degree or equivalent qualification for the position
The nature of the specific duties associated with the role are so specialized or complex that the knowledge required to perform the duties is usually associated with the attainment of a bachelor's or higher degree
How can foreign workers be eligible for a H1B visa?
A UK citizen can be eligible for the H1B visa if they are being employed in a specialty occupation in the United States. As well as this, specialty workers must also have at least one of the following to be eligible:
A US Bachelors degree or higher qualification in the specific specialty, or a foreign degree equivalent to this
Education, specialized training, or experience that is equivalent to the completion of a U.S. bachelor's or higher degree in the specialty occupation.
An unrestricted state license, registration, or certification that authorizes you to fully practise the specialty occupation and be engaged in that specialty in the state of intended employment.
The H1B visa also has a minimum salary requirement that applicants will need to meet, this varies depending on the type of occupation and the experience and skills required.
H1B Electronic Registration Process
H1B Visas are subject to an annual visa cap, because of this the H1B Electronic Registration Process was introduced. Before you can apply for the H1B visa your petitioning sponsor must first electronically register, only those who are selected by the registration process may then go on to apply for the H1B visa.
The H1B Electronic Registration process opens for a minimum period of 14 days each fiscal year, during this time prospective employers of H1B visa holders must submit some basic information about themselves and any foreign worker that they intend to petition for, a $10 fee will also need to be paid for each worker. Selections from the registrations will take place after the registration period closes.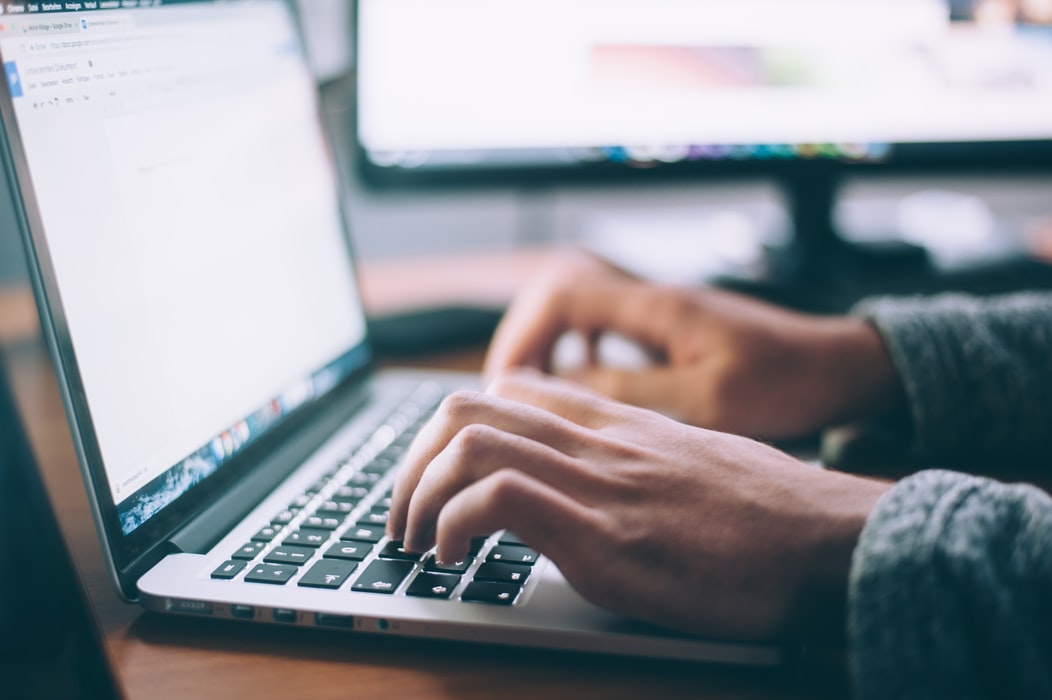 Applying for a H1B Visa from the UK
If you are selected from the electronic registration process, you can then begin the process of applying for a H1B visa. Just like the registration process, your visa application must be started by your employer in the US who will need to petition for you to travel to the United States.
Your sponsoring employer must first apply for Labor Certification by filing a Form ETA-9035/9035E, the Labor Condition Application form (LCA) with the Department of Labor. They will then need to submit the DOL-certificated LCA at the same time as filing Form I-129, Petition for a Nonimmigrant Worker with the USCIS.
Once Form I-129 has been approved you can then apply for your visa at a US Embassy or Consulate in the UK. To do this you will need to complete Form DS-160, which is the online application for a nonimmigrant visa. You will need to bring confirmation of DS-160 completion as well as other supporting documents with you to your visa application appointment. Following your appointment, a consular officer will decide whether to approve your visa application.
H1B visa to Green Card
Unlike other non-immigrant visas the H1B Visa comes with the benefit of being a "dual intent" visa, this means that H1B visa holders can apply for a Green Card to obtain permanent residency whilst they are in the US on a H1B visa.
There are various categories of Green Cards, including family-based Green Cards that allow you to join family members such as spouses already living in the US. Most H1B visa holders could be eligible for an employment-based Green Card providing that their employer is willing to sponsor them.
There are five categories of employment-based Green Cards, you could be eligible for one if you:
To switch from a H1B visa to a Green Card your U.S. sponsor (your family member or employer) will need to file an appropriate petition on your behalf. Once this petition is approved you can apply for an Adjustment of Status by filing Form I-485.
Total Law immigration services
The H-1B visa is notoriously difficult to obtain, this is why it is highly recommended that you seek the assistance of an immigration expert to help you with your application.
Our immigration attorneys are trained in all areas of US immigration law and are here to help, we will work with both you and your US employer throughout the application process to ensure that you have the best possible chance of success. Just some of the ways in which our lawyers can help include:
Assessing your eligibility for the H-1B Visa and offering professional legal advice about your US immigration options
Helping your employer to complete and submit all the relevant paperwork including the H1B Electronic Registration, Labour Certification and I-129 petition.
Assisting you with your online visa application form and helping you to prepare for your visa application appointment, including assistance with gathering all the correct documentation
Liaising with the USCIS on you and your employer's behalf
Our lawyers will also be there to answer any questions you may have about the application process. For more information about how our Total Law team can help you, get in touch today by calling 0333 305 9375.

Advice Package
Comprehensive immigration advice tailored to your circumstances and goals.

Application Package
Designed to make your visa application as smooth and stress-free as possible.

Fast Track Package
Premium application service that ensures your visa application is submitted to meet your deadline.

Appeal Package
Ensure you have the greatest chance of a successful appeal. We will represent you in any case.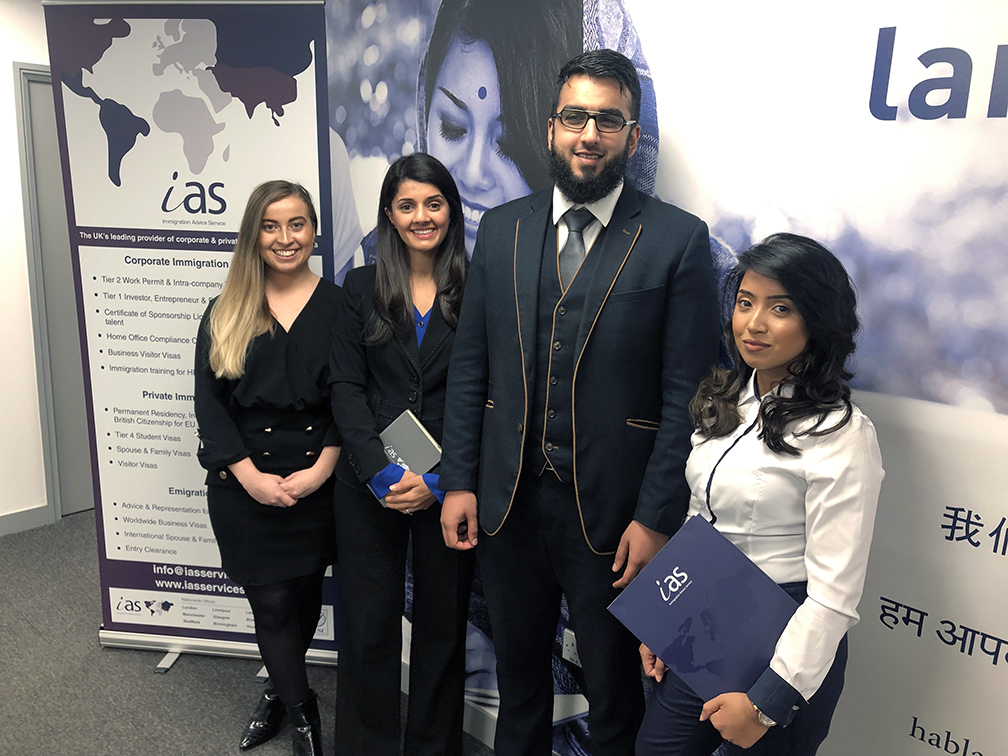 The Advice Package
During this untimed Advice Session with our professional immigration lawyers in London, you will receive our comprehensive advice, completely tailored to your needs and your situation.
Request the Advice Package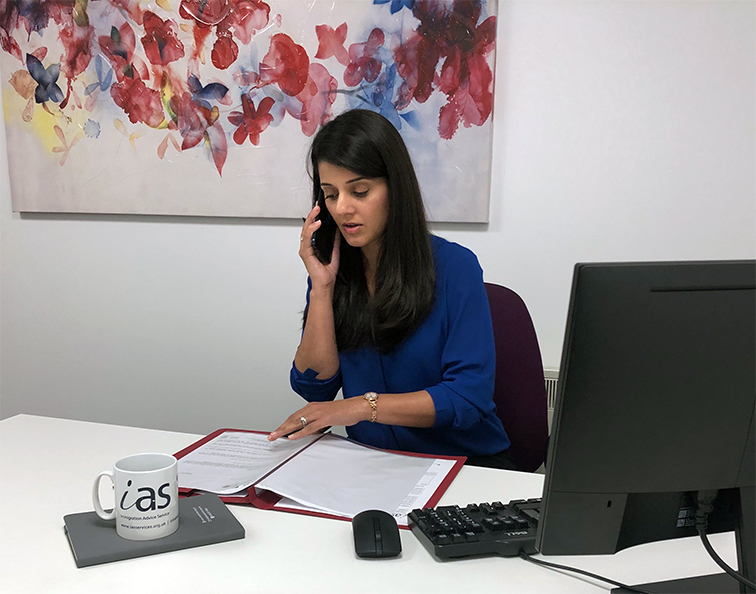 The Application Package
With our Application Package, your dedicated immigration lawyer will advise you on your application process and eligibility. Your caseworker will then complete and submit your forms to the Home Office on your behalf.
Request the Application Package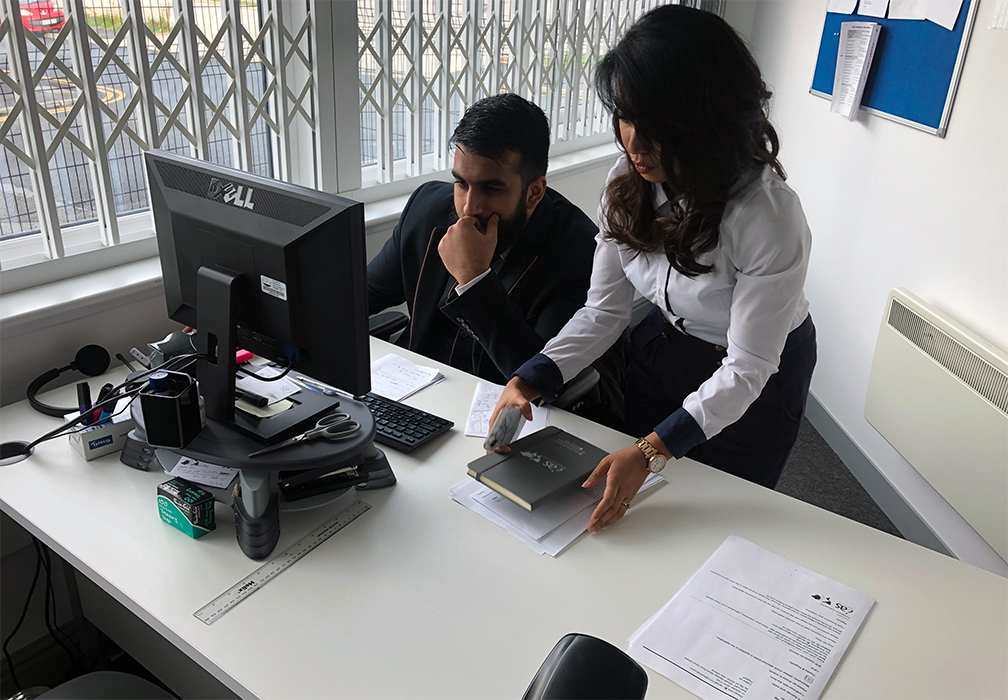 The Fast Track Package
Our Fast-Track Application Package is a premium service for those who need to submit their application in time with their deadlines. Your case will become a top priority for our lawyers and you will benefit from our highest-quality services.
Request the Fast Track Package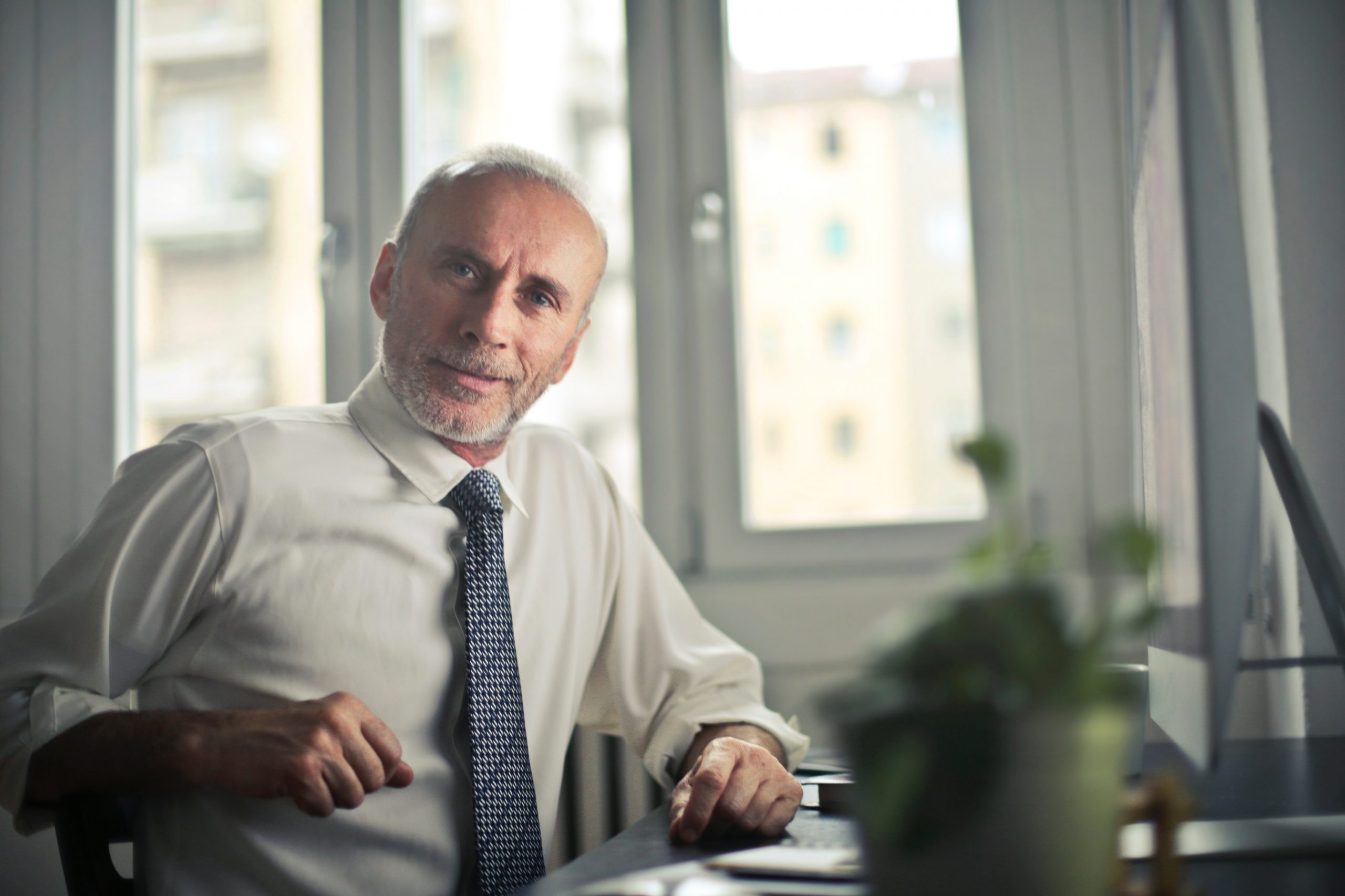 The Appeal Package
By choosing our Appeal Package, you can rely on our lawyers' legal knowledge and experience to ensure you have the highest chance of a successful appeal. We will also fully represent you in any hearings/tribunals.
Request the Appeal Package
Related pages for your continued reading.
Frequently Asked Questions
There are several costs associated with a H-1B visa application. The following costs are paid by the employer:
Electronic Registration fee – $10
Basic visa filing fee – $460
Public Law 114-113 Fee (for employers with over 50 employees in the US of which over half are on H-1B, L-1A, or L-1B nonimmigrant status)- $4000
The employee will also need to pay the DS-160 application fee when they complete the application form, this costs $160.
Nationals from some countries are expected to pay a visa issuance fee in order for an approved visa to be issued, however, UK citizens applying for a H1B visa do not need to pay an issuance fee.
If you want to speed up the processing time of your application there is also an optional Premium Processing fee, this costs $2,500 and can be paid by either the employer or employee.
The H-1B visa is initially granted for a period of three years, it can also be extended but usually only up to a maximum of six years.
The minimum salary for H-1B visa holders is $60,000 per year, however, employers are required to pay their H-1B visa workers the prevailing wage for their occupation. This means that the minimum salary varies depending on the type of occupation and what the average wage for that occupation is, for example in some technology occupations the minimum H-1B salary can be upwards of $100,000.