Diversity Visa Program
UK citizens are not eligible to apply for the Diversity Visa Program, except in some limited circumstances.
The program aims to give individuals from underrepresented countries the opportunity to immigrate to the United States.
If you think you may be eligible and wish to apply, contact IAS for immediate advice and support with your situation. Phone +1 844 290 6312 to speak to an immigration adviser today.
Can UK citizens apply for the Diversity Visa Program?
The majority of UK citizens are excluded from applying to the UK's Diversity Visa Program (also known as the green card lottery).
The only UK citizens who can apply for the Diversity Visa (DV) Program include the following groups:
You have dual nationality with an eligible country and you hold the passport for an eligible country
Your spouse is a citizen of an eligible country
Your parents were not born or legally resident in the country in which you hold citizenship (you may be eligible to apply if one or both of your parents were born in an eligible country)
Approximately 55,000 visas become available every year to allow individuals the opportunity to apply to come to the United States.
The advantage of the program is that it is free to submit your expression of interest in the program and there is a low barrier of entry.
The disadvantage is that it is a lottery program and there is no way to guarantee your chances of success as the winner of the visa will be selected at random via automation.
The purpose of the Diversity Visa Program is to create a pathway for immigrants to come to the US from countries that have historically low rates of immigration to the United States.
Call +1 844 290 6312 for further information on how we can assist you and your loved ones with your Diversity Visa application.
"I'm very happy with the standard of training received on the OISC Level 1 course, i passed my exam. Thank you!"
"My application was approved and a huge weight has been lifted from our shoulders this year "
"We used this service for the spouse visa extension application to assure that all the information was valid and correct."
What are the US Diversity Visa lottery eligible countries?
The majority of countries in the world are eligible to apply for the Diversity Visa, with some exceptions.
To encourage greater diversity within the immigration population, diversity visas aim to encourage applicants from countries with lower levels of immigration.
The full list of countries not eligible for the Diversity Visa Program is as follows:
Bangladesh
Brazil
Canada
China
Colombia
Dominican Republic
El Salvador
Guatemala
Haiti
Honduras
Hong Kong SAR
India
Jamaica
Mexico
Nigeria
Pakistan
Philippines
South Korea
United Kingdom (except Northern Ireland) and dependent territories
Vietnam
However, as outlined above, there may be options for individuals born in these countries.
Requirements of the program
To be eligible to submit the initial application, there are only two criteria to meet. However, you must not apply for diversity visas unless you meet both requirements.
Requirement One
Applicants for the Diversity Visa Program must be nationals of a country with a historically low rate of immigration to the United States.
Alternatively, if your spouse is a native of a qualifying country, you may be able to apply. This works by your spouse submitting their entry to the program, where you are listed as their named spouse.
As well as this, you must both be eligible at the visa application stage and enter the US at the same time.
If this situation does not apply to your circumstances, you may be able to apply on the basis of your parents' place of birth.
If they were born or legally resident in a country other than the country of your birth (which is an ineligible country) when you were born, you may be able to claim the country of their birth (if the country is an eligible one).
Requirement Two
The second requirement of the program states that you must have the appropriate level of education and/or work experience in order to be eligible.
This means that you should have at least one of the following:
Minimum of high school level education or equivalent (successful completion of a 12-year course of formal education) OR
Two years of experience working in a role that requires at least two years of training or work experience to perform (must be within the last five years)
To check whether a role is eligible, use the O*NET OnLine site to search your occupation.
How to apply for the US Green Card Program
You should be aware that it is not necessary to work with a third party to submit your application for the Diversity Visa program.
Every year, the US State Department issues warnings to applicants who may encounter scammers or illegitimate immigration agencies.
You do not need to pay any money to enter the visa lottery, and you do not someone else to act on your behalf.
US green card lottery application process
Submit your entry form on the official U.S. Department of State Electronic Diversity Visa (E-DV) Program website. You must save your confirmation number
Successful applicants will be chosen at random using the automated electronic system.
Check the Entrant Status Check on the E-DV website to find out if your application was chosen. Note that you will not be contacted if you are selected, you must check yourself
If chosen, complete online Form DS-260 immediately to schedule a visa interview in your country of residence.
Confirm your eligibility by submitting evidence of your high school education qualifications or work experience.
Ensure that your passport meets the eligibility requirements and submit your passport number.
Complete and submit your immigrant visa entry form and apply to register as an alien.
Gather and submit your supporting documents
Schedule your visa interview at the nearest U.S. embassy or consulate.
Prepare for the visa interview by ensuring you are able to answer the questions and hold the correct documentation
Pay the fee for the visa Diversity Visa ($330 per person).
Attend the interview with your supporting documents and satisfy the immigration official that you meet the conditions of the program.
Receive a decision on your interview stating whether you will be approved. Your visa may be approved or denied
A more detailed outline of each step in the process can be found on the US Department of State Website Diversity Visa Program page.
Only one entry per person is permitted. You must ensure that you apply within the registration period.
If you miss the short window for the registration period, you must wait until the following year to apply.
What documents do you need?
As a UK citizen, you will be ineligible for the immigrant visa lottery unless you are able to show that you have dual nationality, or you meet the spouse or parental exceptions.
Documents for UK citizens applying for the Diversity Visa Program
The document you may need in this instance include:
Passport showing country of birth
Marriage or civil partnership certificate
Proof of any previous divorce certificates
Birth certificate for you
Birth certificate for your parents
Parents' marriage certificate
Documents required for non-UK citizens
If you have the appropriate immigration status to apply, some of the documents you should submit include the following:
Birth certificates for the main applicant and all dependents included on the application
Court and prison records (where relevant)
Military records (where relevant)
Police certificates (required for all applicants aged over 16 years)
Photocopy of passport biodata page for the main applicant and all dependents
Passport-style photographs complying with US immigration rules
Evidence of education or work experience

Certificate of completion of studies
Documentation proving your work experience (i.e., letter from your employer)

Documents relating to a prior deportation or forced removal (where relevant)
Marriage certificates
Marriage termination documents
Custody documents for dependent children (where relevant)
Adoption documents (where relevant)
Proof of payment of fees
There may be additional documents required, depending on your circumstances.
How to check your Diversity Visa status
To track your Diversity Visa (green card lottery) status, you must wait until the date has been announced for individuals to check their status.
This date will be provided when you submit your application. You should follow these steps to check your Diversity Immigrant Visa status:
On the date when the status becomes available, visit the official Department of State DV page
Locate your unique confirmation number (given to you when you submitted your application)
If your initial application was successful, you will be given instructions on how to submit your full visa application
It is extremely important to note that there are many scam organisations that may try to trick you into believing that they are a licensed government organisation who can assist with immigrant visas.
The State Department will not contact you if your application is successful. You are responsible for checking your status.
If you receive an offer that guarantees you access to immigrant visas or suggests that your application can be fast-tracked, you should treat it as a scam because neither is possible.
Similarly, if your lottery application is successful, that is not a guarantee that you will be granted a visa. That decision rests with the immigration officials at your visa interview, and those at the port when you arrive in the U.S. with your visa.
How long is a Diversity Visa valid for?
If your Diversity Visa is approved, it will be inserted on a page in your passport. With this visa, you must travel to the United States before the stated visa expiry date.
In most cases, the immigrant visa will be valid for up to six months from the date of issue. In some circumstances, this date may be sooner, depending on when your medical examination certificate expires.
If you are the primary applicant and you have dependents travelling with you, you must enter either before or at the same time as those family members.
When your immigrant visa is issued and placed in your passport, you will also be given a sealed immigrant packet containing documents to be presented to U.S. Customs and Border Protection when you arrive in the U.S. You are not permitted to open this packet.
How much does the Green Card lottery cost?
The initial application for the green card lottery (diversity visa program) is free. Do not pay any organisations offering to obtain a faster or guaranteed decision.
The application can be done online at the State Department website.
If your application is approved, you may then proceed with your application. The cost of the immigrant visa application is $330.
There may be additional costs involved in the visa application process including:
Cost of obtaining health insurance
Cost of gathering required documents (e.g., marriage licenses, certificates, etc.)
Cost of travelling to the US embassy or consulate in the applicant's country for the visa interview
Cost of obtaining the U.S. passport-style photographs required for the application
Cost of flights or travel to the United States (if you are successful)
Depending on your circumstances, there may be further costs involved in the process.
Advice Package
Comprehensive immigration advice tailored to your circumstances and goals.
Application Package
Designed to make your visa application as smooth and stress-free as possible.

Fast Track Package
Premium application service that ensures your visa application is submitted to meet your deadline.
Appeal Package
Ensure you have the greatest chance of a successful appeal. We will represent you in any case.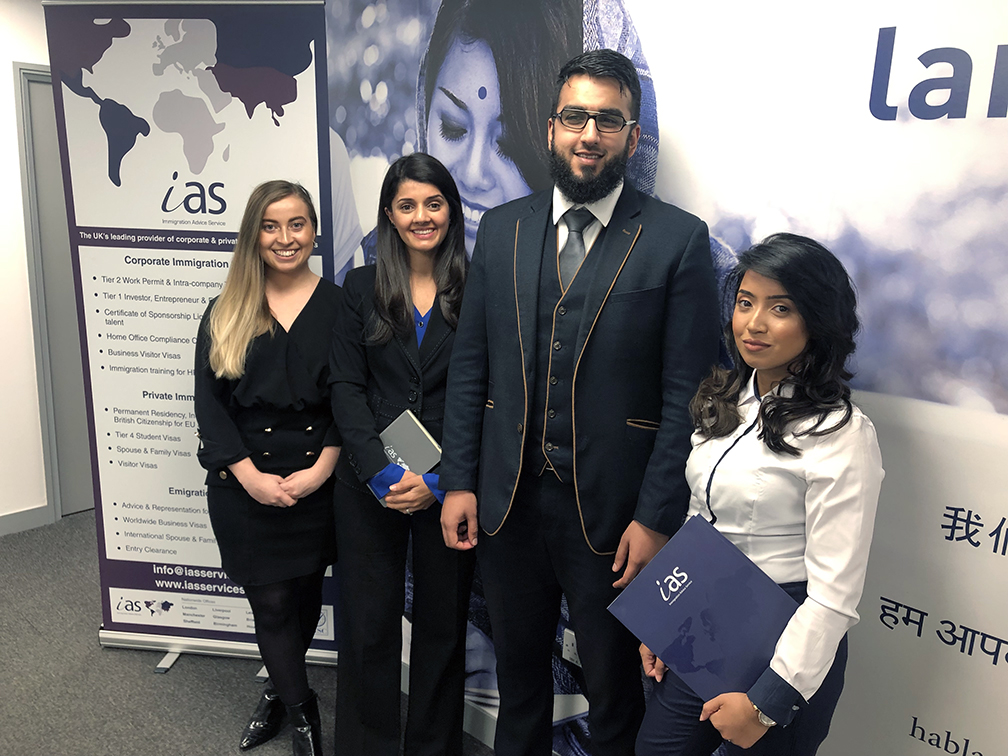 The Advice Package
During this untimed Advice Session with our professional immigration lawyers in London, you will receive our comprehensive advice, completely tailored to your needs and your situation.
Request the Advice Package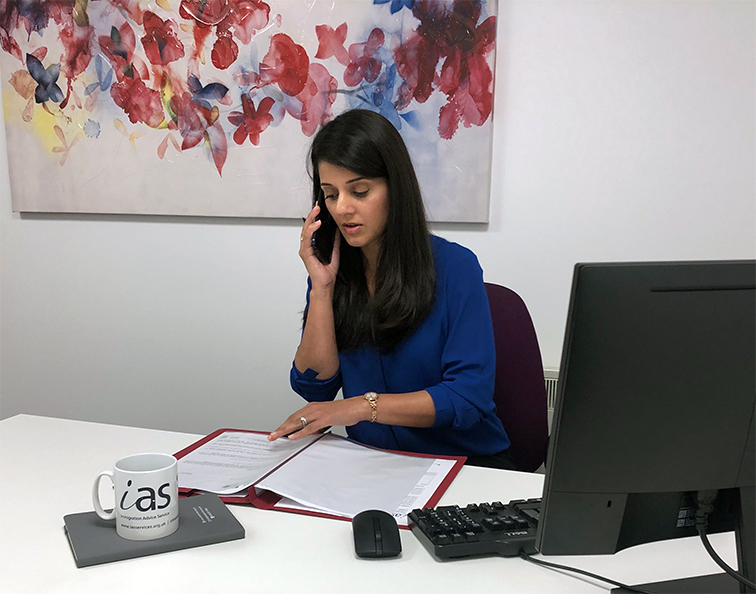 The Application Package
With our Application Package, your dedicated immigration lawyer will advise you on your application process and eligibility. Your caseworker will then complete and submit your forms to the Home Office on your behalf.
Request the Application Package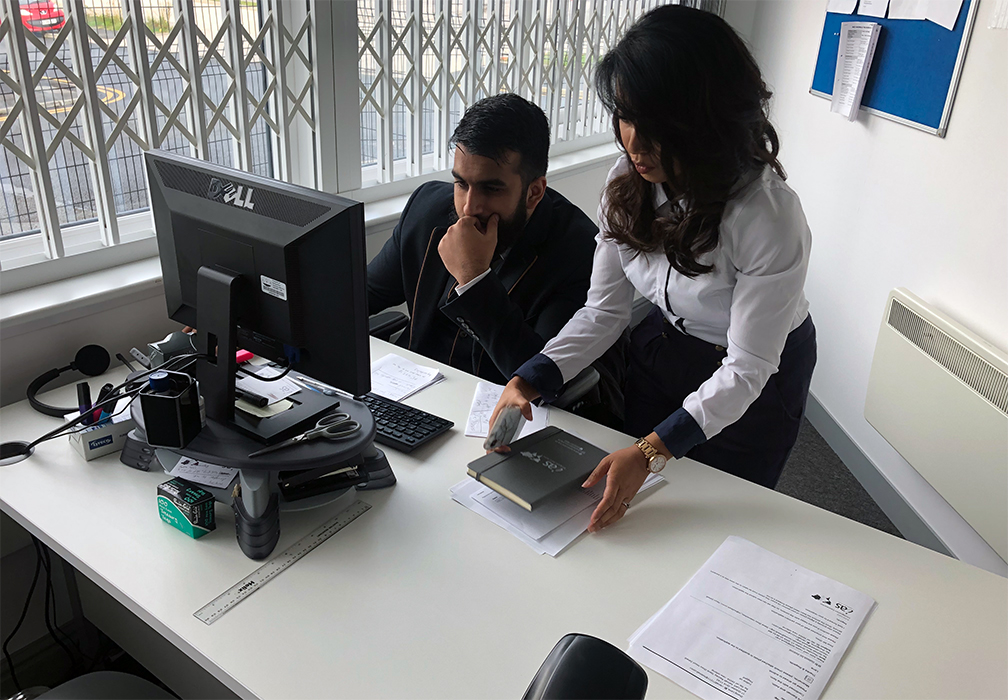 The Fast Track Package
Our Fast-Track Application Package is a premium service for those who need to submit their application in time with their deadlines. Your case will become a top priority for our lawyers and you will benefit from our highest-quality services.
Request the Fast Track Package
The Appeal Package
By choosing our Appeal Package, you can rely on our lawyers' legal knowledge and experience to ensure you have the highest chance of a successful appeal. We will also fully represent you in any hearings/tribunals.
Request the Appeal Package
Related pages for your continued reading.
Frequently Asked Questions
Only eligible nationalities can apply for the green card lottery.
If you were a born in a country other than the following, you may be eligible to apply: Bangladesh, Brazil, Canada, China, Colombia, Dominican Republic, El Salvador, Guatemala, Haiti, Honduras, Hong Kong SAR, India, Jamaica, Mexico, Nigeria, Pakistan, Philippines, South Korea, the United Kingdom (except Northern Ireland) and dependent territories, and Vietnam.
To be eligible, lottery winners must also have completed high school-level education or higher, or alternatively, have two years' experience in a role requiring two years of training, within the last five years.
Although the majority of British citizens will not be eligible for the Diversity Visa lottery program, there are many other routes towards obtaining a US green card (or immigrant visas).
There are employment-based green cards (e.g., the EB1 Visa, EB2 Visa, or EB3 Visa) and family-based green cards (F1, F2A, F2B, F3, or F4 Visas) available for eligible British citizens.
After holding a green card (lawful permanent residency) for five years, you may be eligible to apply for US citizenship.
The initial application for the green card is free and can be done online without help from a third party.
If you are drawn in the lottery, you can proceed to the next stage of the visa process. To do so, you must pay a visa application fee of $330 to advance.
If you decided to work with an immigration lawyer on your application for the Diversity Visa Program, we provide the highest quality immigration services to all our clients.
We work closely with you to understand your goals and how we can help you achieve them.
You may benefit from specialist immigration services and the advice we provide, but no law firm can guarantee a successful visa application.
We can assess your eligibility for your chosen immigration route, give you a detailed list of the documents you need to procure, complete the application form on your behalf, update you when the deadline has come, as well as providing many other specialist immigration services.
Call our friendly and professional client care team today to get started on +1 844 290 6312.