K1 Visa
If you want to bring your fiancé into the United States with you, our lawyers at Total Law are here to help you with your K1 Visa application. Get in touch with us today on 0333 305 9375.
What is a K1 Visa?
The K1 Visa is a non-immigrant visa that aims to permit the foreign born fiancé of a US citizen to enter the United States to marry their partner. As a US citizen, you can bring your spouse from the UK to the US, get married and live on a permanent basis within the country.
When obtaining a K1 Visa, it is necessary that you and your fiancé get married within 90 days of the fiancé arriving in the United States. From that point, as part of a married couple, your fiancé turned spouse can adjust their status to become a permanent and lawful resident in the United States.
"I'm very happy with the standard of training received on the OISC Level 1 course, i passed my exam. Thank you!"
"My application was approved and a huge weight has been lifted from our shoulders this year "
"We used this service for the spouse visa extension application to assure that all the information was valid and correct."
How does the K1 Visa work?
The K1 Visa is made only for United States citizens, meaning that a green card holder is not eligible to obtain this visa type. It is also designed for engaged, and not married, couples who are wishing to get married within the United States within a period of 3 months of their arrival. If you want to get married outside of the United States, or are already married then you cannot hold a K1 Visa. Similar visas that may be more applicable are the K3 Spousal Visa, or if your spouse has dependent children you wish to bring to the US, then the K4 Visa.
As part of being a nonimmigrant visa type, the K1 Visa is only offered on a temporary basis and is only going to be useful as a short term option. However, it is one of the easiest and fastest visa routes to permanent residence and citizenship.
On the path to obtaining the visa, both partners will have to partake in the application process for the K1 Visa. If you are successful in your application, your foreign fiancé will receive their visa, which can be used to travel from the UK to the US. However, if you do not get married to your partner within the 90 days of their arrival, it will be necessary for your partner to return to the UK. This is because the visa automatically expires after this 3 month period, and cannot be extended.
How do I apply for a K1 Visa?
The application process for a K1 Visa can be extensive, and includes 5 major stages; leading from the visa application all the way to the green card process.
Firstly, the US citizen will start the process by filing a K1 Visa petition with the United States Citizenship and Immigration Services (USCIS). In order to do this, you will need to submit Form I-129F Petition for Alien Fiancé to the USCIS office that is located in or nearest to your area. The main purpose behind this is to ensure that a genuine relationship exists between you and your partner, and that you do in fact intend to marry soon. It will be required that you submit the necessary documentation, which will be used to help prove your genuine relationship. If the I-129F is approved, USCIS will forward your case onto the National Visa Center (NVC).
The second phase of the application will then be undertaken by the NVC. Once they receive your case, the NVC will inform your fiancé to file an official visa application. Your fiancé will also be asked to schedule an interview with a consular office in a US embassy or consulate in the UK. After your successful application and visa interview, your fiancé will be allowed to enter the US as long as it is before the expiration date of the visa. You will then need to get married within 90 days of arrival.
What does the process from Fiancé Visa to Green Card look like?
Here is a step by step explanation of how you progress from a fiancé visa to a green card;
First Step: The Petition for Fiancé (USCIS)
The US citizen of the couple will fill a Form I-129F, following the instructions of the form
The USCIS will review the petition and the documents that were submitted along with it. It is possible they will contact you and ask for additional evidence, that will need to be submitted in a given timeframe.
If you prove your genuine relationship, the USCIS will approve your Form I-129F
The USCIS will send the approved Form to the NVC.
Second Step: The Visa Application (NVC)
The NVC will forward your approved petition to the US embassy or consular in the UK.
The embassy or consulate will contact your fiancé and invite them to an interview.
Your fiancé will submit an application for a K1 Visa and bring the required documents and forms to the visa interview. The official form for the visa application is Form DS-160 Online Nonimmigrant Visa Application.
The consular office will then determine if your fiancé qualified for the K1 Visa.
If approved, the K1 Visa will be valid for up to 6 months for a single entry to the US.
Third Stage: The Inspection at the Border (CBP)
When you enter the US on the K1 Visa, your fiancé will need to seek admission at the port of entry. Like most visas, holding a K1 Visa does not mean automatic entry and you will not have guaranteed entry. A Customs and Border Protection officer will then decide whether to admit your fiancé.
Fourth Stage: Your Marriage
If the Customs and Border Protection officer grants your fiancé permission to enter the US, you will need to marry within 90 days.
Fifth Stage: The Adjustment of Status for a Green Card (USCIS)
If you do marry within the permitted 90 days, your fiancé can then apply to become a permanent resident under the marriage-based green card category. They will need to file a Form I-485, which is known as they Application to Register Permanent Residence or Adjust Status.
The USCIS will then review this submitted Form and could contact you to ask for additional evidence.
It is possible you and your spouse will be called for an interview
The USCIS will then issue your spouse a conditional permanent resident status with a green card that is valid for 2 years.
Your spouse will need to apply to remove the conditions attached to the green card 90 days before the expiration of the 2 year validity date. If the condition removal is approved by the USCIS, they will issue your spouse a permanent resident status with a green card that is valid for 10 years. This can then be renewed for as many times as you wish.
If your spouse wished to become a United States citizen, they can apply for citizenship at any point 3 years after becoming a permanent resident.
What is the eligibility criteria for a K1 Visa?
The main requirement to obtain a K1 Visa is that one of the members of the couple must be a US citizen. You will need to present proof of US citizenship, such as a passport, birth certificate or certificate of citizenship. However, this is not the only requirement.
You Must Meet the Definition of a 'Fiancé'
It is required that both members of the couple meet the definition of what it means to be a fiancé under US immigration law. This implies that both the US citizen and their overseas partner must have been legally free to marry at the time of the K1 Visa petition being filed and must have remained so thereafter. This means that neither of the members of the couple are already married.
If either members of the couple have been married before, the previous marriage needs to have been legally terminated (through death, divorce or annulment) before they submit a K1 Visa application. The marriage between the couple applying must also be legally possible in accordance with US laws.
Generally, the partners must have met up, in person, within the last 2 years. However, if there are certain circumstances that have prevented this, such as cultural factors or extreme hardships, the USCIS may grant an exception.
You Must Meet the K1 Visa Income Requirements
The US citizen of the couple will be required to showcase that they have an adequate income needed to meet the financial needs of themselves and their fiancé. You will have to submit Form I-134 known as the Affidavit of support. The USCIS will then use the information that you have submitted to ensure you meet the requirements.
This process is similar to the Form I-864 Affidavit of Support that needs to be submitted as part of the family based green card application. However, while the I-864 requires a minimum of 125% of federal poverty minimum income, the I-134 only requires 100%. This is to ensure that you both can live above the poverty line on your current income.
Can my Fiancé's children come to the US?
If your fiancé has a child that is unmarried and under the age of 21 years old, they will be eligible to enter the US on the K2 Visa. It is necessary that their names are included on the Form I-129F application if you are intending to bring them to the US with you. They can also apply for a green card after you as a couple have married. However, it is important to remember that such children will need to remain unmarried to be eligible for a green card application.
What are the costs of the K1 Visa?
It will be necessary for you to pay the following costs;
$535 for the Form I-129F application fee
$265 for the Consulate Processing Fee
$1,140 for the Form I-485
$85 as a biometrics fee
Various amounts for medical examination (depending on your location)
Advice Package
Comprehensive immigration advice tailored to your circumstances and goals.
Application Package
Designed to make your visa application as smooth and stress-free as possible.

Fast Track Package
Premium application service that ensures your visa application is submitted to meet your deadline.
Appeal Package
Ensure you have the greatest chance of a successful appeal. We will represent you in any case.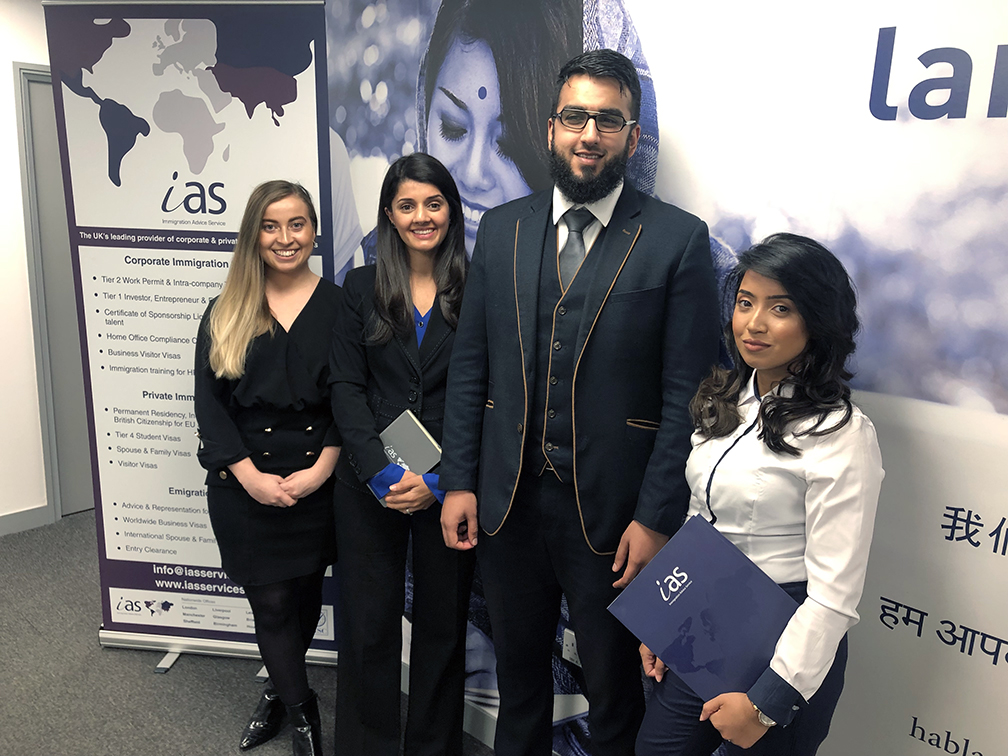 The Advice Package
During this untimed Advice Session with our professional immigration lawyers in London, you will receive our comprehensive advice, completely tailored to your needs and your situation.
Request the Advice Package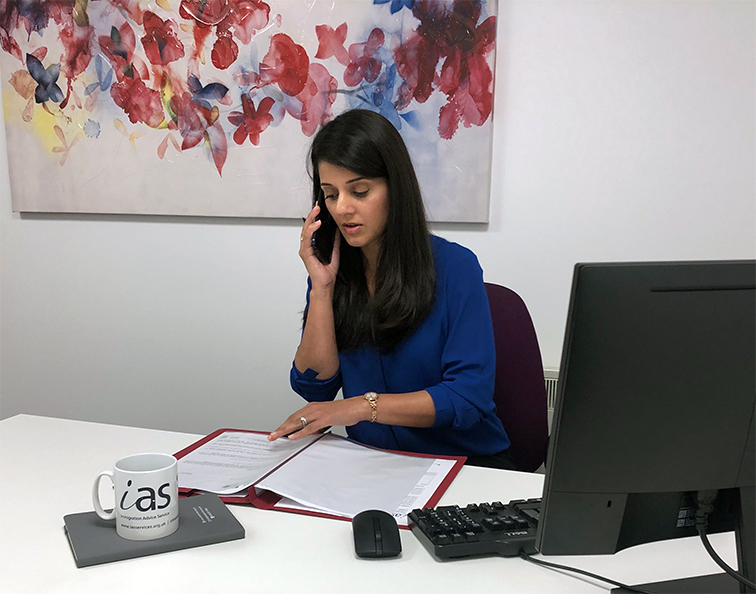 The Application Package
With our Application Package, your dedicated immigration lawyer will advise you on your application process and eligibility. Your caseworker will then complete and submit your forms to the Home Office on your behalf.
Request the Application Package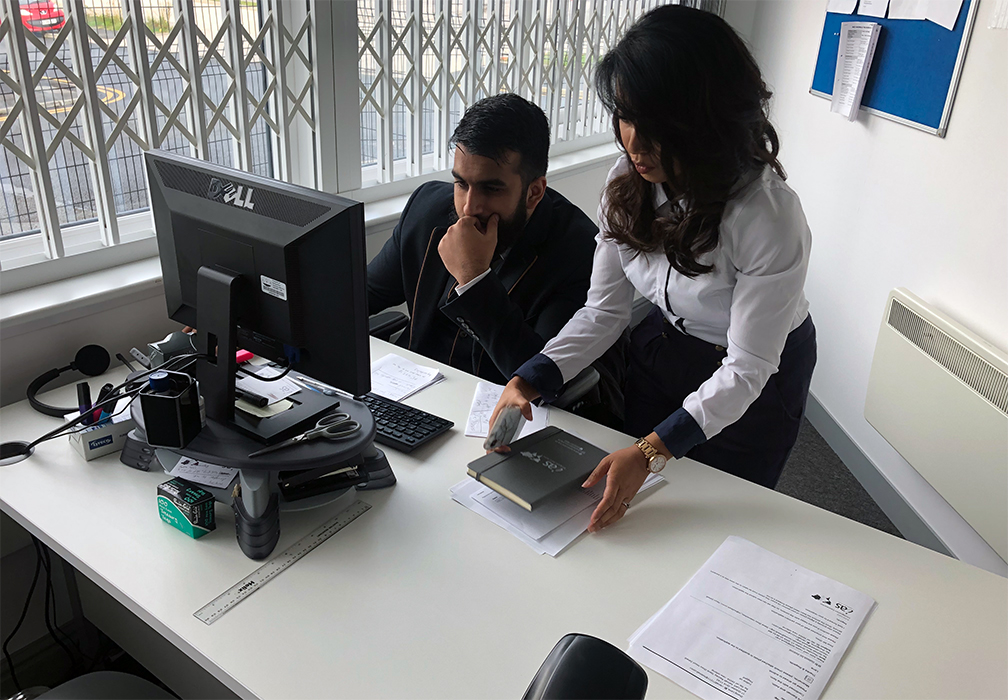 The Fast Track Package
Our Fast-Track Application Package is a premium service for those who need to submit their application in time with their deadlines. Your case will become a top priority for our lawyers and you will benefit from our highest-quality services.
Request the Fast Track Package
The Appeal Package
By choosing our Appeal Package, you can rely on our lawyers' legal knowledge and experience to ensure you have the highest chance of a successful appeal. We will also fully represent you in any hearings/tribunals.
Request the Appeal Package
Related pages for your continued reading.
Frequently Asked Questions
No, this visa cannot be extended. It will automatically expire within 90 days of your fiancé's arrival in the US. If you do not get married in these 90 days, your fiancé will have to return to the UK. If they do not, it will count as a violation of US immigration law, and may lead to deportation. It may also affect their eligibility for visas in the future.
Yes, it is possible for the fiancé to work in the US on this visa. To be eligible to work, you will need to apply for a work permit by submitting a Form I-765 Application for Employment Authorisation.
Sadly not, as the K1 Visa is on a single entry basis. You may only enter the US once using it, and cannot be used again to re-enter if you choose to leave.
It is possible for you to apply for a travel document known as advanced parole. However, in most cases, by the time processing of this document has been finished, your 90 day validity on your K1 Visa will have run out. It is best, if you want it, to apply for advanced parole with your green card application.
Yes, it is possible to divorce after having this visa, depending on timing and circumstances. If you wish to get a divorce before you get your green card, it could cause some complications.
This is because many stages of the application for a green card are dependent on co-operation of the US citizen partner. One of the requirements of obtaining a green card is that you remain married to your visa-sponsoring partner. While this can be waived for some circumstances, it is generally challenging.
For the USCIS, getting a divorce after a K1 Visa is a red flag, and suggests that you got the visa just for immigration purposes and not as part of being in a genuine relationship. This would be a strong violation of US immigration law. If you divorce before getting your green card, you will need to present genuine and convincing evidence to the USCIS as to why the divorce is inevitable.
The fiancé in the relationship will need these documents;
A completed Form DS-160- print the confirmation page of the form and bring it to the interview
A valid passport that can be used to travel from the UK to the US
A birth certificate
Any police certificates from the UK and any other countries they have lived in during the past for at least 6 months, since the age of 16
Any divorce or death certificates from previous marriages
Medical examination
Evidence of financial support (Form I-134)
Evidence of your relationship with the US citizen fiancé
Two 2×2 photographs that meet requirements