EB4 Visa for Special Immigrants
If you are interested in moving from the US to the UK for employment, you may be eligible for the EB4 visa for special immigrants. This is an employment-based immigrant visa that grants entry into the United States.
For more information about the EB4 visa or assistance with acquiring an EB4 visa, give us a call on 0333 305 9375 or contact us through our contact form.
What is an EB-4 visa?
The EB-4 visa is a fourth priority workers visa. This US immigrant visa allows "special immigrants" to come to the US for employment purposes. EB4 visa holders have permanent resident status and can travel, live, work, and study in the US under the benefits and privileges associated with the US green card.
An EB4 visa allows a foreign worker to apply for U.S. citizenship after five years of living in the United States. This visa may be the right route for you and your family to settle in the United States from the United Kingdom. If you are already in the U.S., you may be able to adjust status from a nonimmigrant status to an EB-4.
If you have any questions about the EB4 visa, please reach out to our expert immigration attorneys. Call 0333 305 9375 or email info@total.law today.
"I'm very happy with the standard of training received on the OISC Level 1 course, i passed my exam. Thank you!"
"My application was approved and a huge weight has been lifted from our shoulders this year "
"We used this service for the spouse visa extension application to assure that all the information was valid and correct."
Who are special immigrants?
Special immigrants are foreign nationals that qualify for a green card after meeting certain requirements. They include:
Special immigrant religious workers that are ministers or non-ministers within a religious vocation or occupation in a religious organization
Special immigrant juveniles (unmarried people under the age of 21 who live in the U.S. and are dependents on the juvenile court due to abuse, abandonment, or neglect)
Foreign nationals coming to work in the US as broadcasters for the United States Agency for Global Media (USAGM) or a grantee of the USAGM (formerly known as the United States Broadcasting Board of Governors)
Certain retired officers or employees of NATO, OAS, IADB, IADC, IMF, World Bank, INTELSAT or ITSO, and their family
US armed forces members
Certain employees of the U.S. government that are currently abroad and their family
Foreign nationals who are employees of the Panama Canal Company or Canal Zone government
Physicians licensed to practice medicine in a U.S. state before January 9, 1978 and practising medicine in a state on that date with a J or H visa
Afghan or Iraqi translators or interpreters who that worked with the US armed forces or embassy, and were paroled or admitted as a nonimmigrant into the US
Certain Iraqi nationals who were employed on behalf of the U.S government or International Security Assistance Force (ISAF)
Requirements to acquire an EB4 visa
The applicant must have a permanent employment offer in the US. For example, religious workers must be seeking to enter the U.S to work as ministers in a non-profit religious denomination. Special immigrant juveniles do not need to be employed.
There are additional requirements for each special immigrant category. If you would like to live and work in the US with an EB-4 visa, you get in touch with an immigration attorney to assess your eligibility. You can call us on 0333 305 9375 or contact us online.
EB-4 visa required documents
General Documents
You will need these support documents:
A passport valid for more than six months after you depart from your home country to the US
Approved petition – Form I-360
Two 2×2 photographs that meet U.S. Visa photograph standards
Proof of medical examination and vaccination
Court or criminal records
Birth and marriage certificates (If applying with your family members)
Like the requirements for the EB4 visa, each category has its own required documents. Here are some of them:
Special Immigrant Juvenile
Copy of the beneficiary's birth certificate or other evidence of their age
Copy of court or administrative documents that establish the juvenile's eligibility, including the specific findings
Suppose the juvenile is in the custody of the U.S. Department of Health and Human Services (HHS), and the court's order altered the juvenile's custody status or placement. In that case, the application must also include written consent from the HHS.
Religious workers
The required documents for religious foreign workers include:
A valid determination letter from the IRS establishing that the religious organization (petitioner) is a tax-exempt organisation
Evidence of the religious nature and purpose of the organisation
An employer attestation and certification completed, signed, and dated by an authorised official of the petitioner
Evidence of how the employer intends to compensate the applicant (both salaried and nonsalaried compensation)
Evidence of the beneficiary's membership of the religious denomination during at least two years before the petition
Evidence that the beneficiary has been working continuously after they turned 14 in a religious position abroad or the U.S for at least two years before the petition
Evidence of the beneficiary's qualification to perform the duties of their proposed job in the U.S
Since there are many categories, it's best to contact an immigration lawyer to find out the exact documents you will need and other criteria you must meet to obtain an EB-4 visa.
How to apply for the EB4 employment visas
To apply for the EB4 visa, you can self-petition, or your US-based employer can submit a petition for you. Please note that not every beneficiary can self-petition; some such as spouses, children, or abusive parents in the U.S. (immigrant juveniles) can do so.
Asides from juveniles, EB4 visa applicants must have a valid permanent job offer from a U.S. based employer within their field of expertise. That employer is to file the petition and must be able to prove that they can pay and financially support the foreign worker (salaried and unsalaried benefits).
There are three steps to applying for the EB4 visa: the petition stage, the application stage, and the visa interview.
The petition stage at Immigration Services
At the petition stage, your US employer submits petition for approval from the United States Citizenship and Immigration Services (USCIS). The employer must file Form I-360 (Petition for Amerasian, Widow(er), or Special Immigrant) for their foreign employee to receive that approval.
When filing that form, they must submit supporting documents to prove their eligibility to hire and support the foreign employee. Those documents may include tax returns, financial statements, and proof of employment. The category the foreign employee falls into will also determine the documents that the petitioner is to submit when filing the petition.
If the petition is approved, it will be transferred to the National Visa Center (NVC). Then, the beneficiary will receive a welcome notice about the approved petition from the NVC that contains the case number, ID number, invoice ID number, and instructions on what to do next.
What you should do after receiving a package from the National Visa Center
When you receive a welcome letter from the NVC, you can proceed to the next stage of the EB4 visa application process, which is applying for the green card through Form DS-260 (Immigrant Visa and Alien Registration Application) and Form DS-261 (Online Choice of Address and agent).
The DS-261 is a form that tells the Department of State how to communicate with you during the application process. When this form has been processed, the invoices for the attached fees will become available at the NVC's Consular Electronic Application Center.
Once the payment for the DS-261 has been processed, you can file the online Form DS-260. After submitting the form, you will get a confirmation page which you should print. You should add the confirmation page to your supporting documents and bring them with you to your visa interview.
The green card interview
Your immigrant visa interview is the final step in the EB4 visa application. This interview can occur at the U.S. Embassy in London or any of the U.S. Consulates in the U.K. If you are in the United States, you can interview at your local USCIS office.
The immigration officer may also ask other questions based on the information you provided during the application or as they see fit. The interview is to establish your eligibility and reason for immigrating to the United States.
Suppose the consular officer is satisfied with your responses and documents. In that case, your visa application will be approved, and you will be provided with a sealed packet which you shouldn't open and should provide to immigration control at the U.S. port of entry.
Cost of acquiring an EB4 visa
There are various fees to pay at each step of the process, and the amounts are updated by the USCIS, US Embassy in your home country, and State Department.
When filing Form I-360, the petitioner is to pay $435 unless they are filing under a category not subject to the fees, such as the juvenile category. Those that are exempt file Form I-360 for free.
The beneficiary is to pay the State Department's application processing fee of $325 and financial support form fee of $120 when filing Form DS-261. There are other fees as well, including the following fees:
Medical examination fees
Biometrics fee
Translation fees (if documents are in a foreign language)
Other fees such as travel expenses and the cost to acquire the required and supporting documents are also involved, and the exact fees for those vary.
How long does it take to acquire an EB4 visa?
Like other employment based visas, there is a limit to the number of EB4 visas processed every year. If your visa is to be processed after the last spot has been filled for the year, it will be processed next year.
Also, for some visa categories, you have to wait for a spot to be open in the visa bulletin to receive a priority date. How long that will take depends on the backlog of applications from your home country and other factors. In addition, the steps also take some time. For example, the NVC can take about three weeks to process the DS-261.
The time it takes to acquire the EB4 visa depends on many factors, including when you applied and how many people applied before you in that year. As many people apply for this visa, it may take months or years before you can get an EB4 visa.
Advice Package
Comprehensive immigration advice tailored to your circumstances and goals.
Application Package
Designed to make your visa application as smooth and stress-free as possible.

Fast Track Package
Premium application service that ensures your visa application is submitted to meet your deadline.
Appeal Package
Ensure you have the greatest chance of a successful appeal. We will represent you in any case.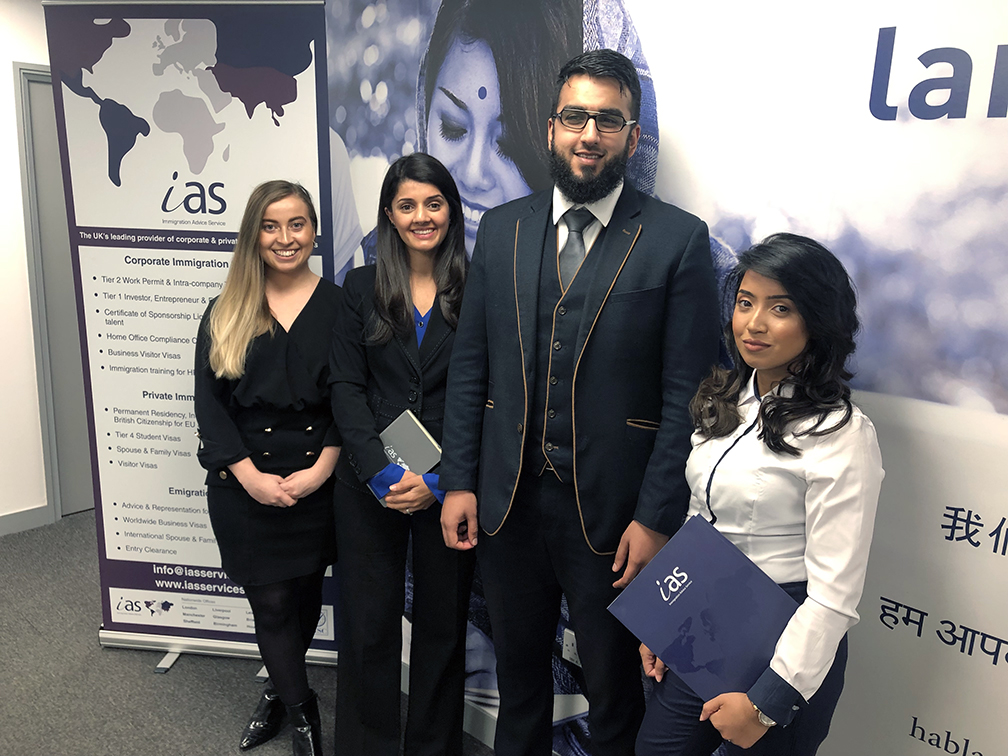 The Advice Package
During this untimed Advice Session with our professional immigration lawyers in London, you will receive our comprehensive advice, completely tailored to your needs and your situation.
Request the Advice Package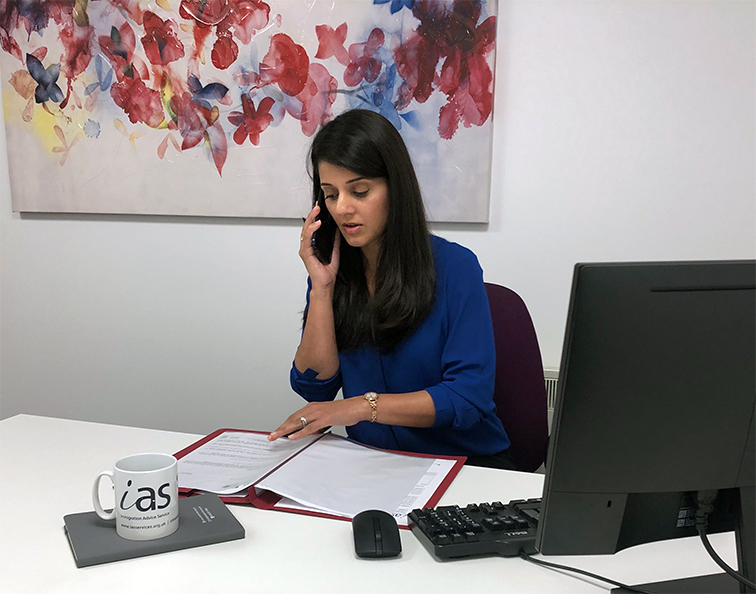 The Application Package
With our Application Package, your dedicated immigration lawyer will advise you on your application process and eligibility. Your caseworker will then complete and submit your forms to the Home Office on your behalf.
Request the Application Package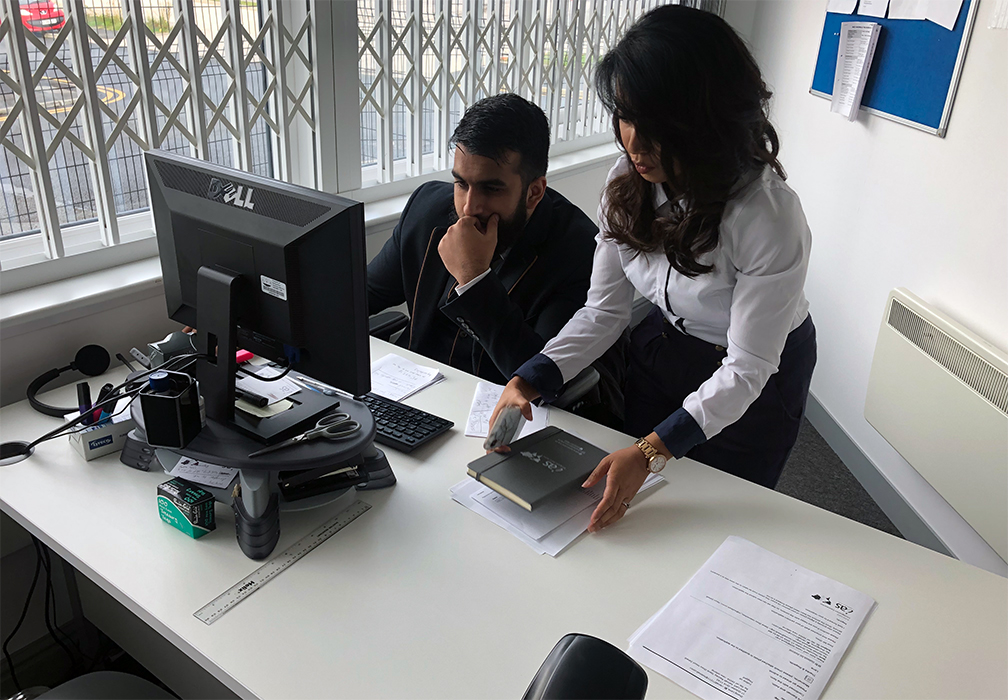 The Fast Track Package
Our Fast-Track Application Package is a premium service for those who need to submit their application in time with their deadlines. Your case will become a top priority for our lawyers and you will benefit from our highest-quality services.
Request the Fast Track Package
The Appeal Package
By choosing our Appeal Package, you can rely on our lawyers' legal knowledge and experience to ensure you have the highest chance of a successful appeal. We will also fully represent you in any hearings/tribunals.
Request the Appeal Package
Related pages for your continued reading.
Frequently Asked Questions
At Total Law, we understand how difficult and complicated it is to apply for the EB4 visa. We provide services that include:
Assessing your eligibility for the EB4 visa and other green card visas
Assisting with filing the petition and application forms
Liaising with the US immigration authorities on your behalf
Helping you handle concierge and relocation
For more information on how we can help you or assistance with establishing permanent residency in the U.S., call us on 0333 305 9375 or email info@total.law.
You can bring your spouse and unmarried children under 21 years of age to the US if you have EB4 immigrant status. When your spouse is in the US, they can apply for an Employment Authorization Document to work.
Also, you may be able to sponsor other family members like parents and children above 21 if you have a lawful permanent residence or become a U.S. citizen.
To get approved for the EB4 visa, you must undergo a complete medical examination and have signed medical documents from a licensed doctor. Also, you are to get vaccine documents to prove that you have been vaccinated, which you are to add to your supporting documents file.
The purpose of the above is to prove that you can live in the U.S as a lawful permanent resident without posing a risk to others in the country.
The NVC packet you receive after your petition has been approved contain information about medical examinations you need to complete. If yours does, you are to complete those examinations at approved centres. Instructions on the medical exam that is required would be in the NVC packet.