F1 Student Visa
International pupils who are wishing to travel to the United States from the Uk to study can apply for a F1 Student Visa. Get in touch with us today on 0333 305 9375 if you need immediate help with your F1 Student Visa Application.
F1 Student Visas
If you are a pupil in the UK who wishes to study at a United States based educational institution, you should apply for an F1 Student Visa. This visa type will cover you to study any courses in the US, as long as your desired educational institution accepts your application.
This visa is a non-immigrant visa, which means that you must prove your intent to return to the UK at the end of your study period. However, it will let you live in the US, with freedoms to travel abroad until you finish all of your studies.
If you wish to apply for this visa, and want to speak to one of our professional immigration attorneys to help you with your application, give us a call on 0333 305 9375.
"I'm very happy with the standard of training received on the OISC Level 1 course, i passed my exam. Thank you!"
"My application was approved and a huge weight has been lifted from our shoulders this year "
"We used this service for the spouse visa extension application to assure that all the information was valid and correct."
What is an F1 Student Visa?
The F1 Student Visa is designed for eligible pupils who wish to travel to the US to complete a full course of studying in high schools, colleges or universities.
It is also able to be used for people overseas to enter the US to complete a language training programme. However, it needs to be noted that the F1 Visa cannot be used to attend publicly funded adult educational programmes.
If your aim is to take part in a course of study that is not academic, such as post-secondary vocational or business schools, you should apply for an M1 Visa.
What are the requirements to hold an F1 Visa?
Pupils from the UK may be eligible for an F1 Visa if they meet this criteria;
Have been accepted as a student by the educational institution (accredited by the USCIS) that they wish to study within. As well as a letter of acceptance, you must receive a Form I-120A-B from your chosen institution
Have proven that you have adequate English proficiency- however if applying for a language training programme you may be exempt from this requirement
Have evidence of enough funds to support you through at least the first year of your studying
Have non-immigrant intent- you must prove strong ties to the UK and be willing to leave the US when your studies are completed
How can I apply for an F1 Visa?
The first step in obtaining an F1 Student Visa is to get a Form I-120A-B from your chosen academic institution that you wish to study at. You may only study at institutions that have received USCIS approval, and only they can issue the Form I-120A-B. However, it is necessary to note that receiving this Form does not guarantee that your F1 Visa application will be successful. The USCIS will have the final say in the decision regarding your visa approval.
To file your application, you can do this online or at your local US consulate. Remember to include the following;
A DOS Form DS-160 (Non-Immigrant Visa Application)
A DOS Form DS-158 (Contact information and Work History for Non-Immigrant Visa Applicant
A copy of your passport, which must be valid for at least 6 months beyond your period of stay and have one blank page
Two passport sized photographs that comply with USCIS standards
Transcripts from previous education institutions you have attended
Income tax documents or original bank statements to disclose your financial situation
Scores from English standardised tests, such as TOEFL or IELTS
Evidence of your intent to depart from the US at the end of your studies
Can my status be adjusted from F1 Visa to Green Card?
As the F1 Student Visa is a non-immigrant permit, it naturally creates a pathway towards a Green Card and US settlement. This means you cannot directly switch from an F1 Student Visa to a Green Card.
Furthermore, whilst on this visa, you cannot apply for permanent residence in the United States. This would be considered a violation of status, and would most likely result in a temporary ban for you from the US. However, you are allowed to try to adjust your status.
A good idea would be to apply for a H1B Visa. This visa aims to allow overseas nationals who hold a degree in specialised fields such as IT, finance or science to reside in the US.
However, routes such as this places you in competition with other overseas nationals who are equally trying to win the lottery of being included in the quota for such visas. To avoid this, you can file your I-129 Form to petition for other visa types.
Once you have obtained a dual intent visa, you can then immediately start filing for a Green Card. For example, if you hold a Master's degree, you may want to think about filing for an EB2 Immigrant Green Card.
However, remember that before petitioning for a new status, you must have been in F1 status for at least one academic year.
What should I expect from an F1 Visa Interview?
The final step in the application process for an F1 Visa is an interview. This is required to decide whether or not you are eligible and qualify for the visa.
The interview will be conducted by a USCIS officer, and they will review the documents you bring and ask you questions about your previous academic qualifications and choice of educational institution.
You will then be instructed to prove your willingness to return to the UK at the end of your studies. Importantly, you will also be asked to show how you will be financially stable and fund your education during your stay in the US.
How do I prove my non-immigrant intent?
This is an extremely important question, as it is one of the key parts of your application process. In order to prove your willingness to return to the UK at the end of your studies, you may wish to;
Show that your have immediate family that live in the UK
Show that you have plans to seek employment outside of the United States once your studies have finished
Show that you make frequent visits home
Show that you have your own property or maintain a bank account in the UK
What benefits do I have from holding an F1 visa?
Luckily, the F1 Student Visa does not have a quota or an annual cap. This means that your application can be processed as soon as you submit it. This will usually only take a few business days.
Whilst on your F1 Visa, you will also have the freedom to travel in and out of the United States as you please. As well as this, you can obtain a driver's license and open a bank account.
You are allowed to remain in the US until the completion of your studies. Within this time period, you are allowed to bring eligible dependents (a partner and unmarried children under the age of 21 years old) as long as they have applied for an F2 Visa.
How Do I Renew my F1 Visa?
When receiving your visa, you will be indicated what length of time you will be allowed to remain in the US for. This will usually coincide with the length of time it takes to complete your studies. However, if necessary, you can apply for a F1 renewal to get extra time in the US.
You will be required to produce a letter that states your reasons for requesting a renewal, which you designated school official will look over.
If you are going to travel outside of the US for a short period of time, and your F1 Visa is due to expire when you are away, you will need to re-apply for it before you can re-enter the country.
Can I lose my F1 visa?
There are a certain set of circumstances that can result in the loss of your right to hold an F1 Visa. This includes;
Working illegally, either off or on campus
Overstaying your visa without seeking a renewal
Transferring schools without receiving a new Form I-120A-B
Failing to maintain full time participation in your study
Can I enter the US before my F1 Visa is issued?
You are allowed to enter the United States up to 90 days before the registration date that appears on your Form I-120A-B. You will also have a further 60-day grace period in the US following the end of your study.
If your chosen educational establishment has admitted you, but you have not yet received your I-120A-B, you may travel to the US for a valid reason. An example of this would be attending an interview appointment at the consulate. In such cases, you can submit an application for a B2 Visitor Visa with a "prospective student" annotation. This visa will then allow you to remain in the US for a short period.
Advice Package
Comprehensive immigration advice tailored to your circumstances and goals.
Application Package
Designed to make your visa application as smooth and stress-free as possible.

Fast Track Package
Premium application service that ensures your visa application is submitted to meet your deadline.
Appeal Package
Ensure you have the greatest chance of a successful appeal. We will represent you in any case.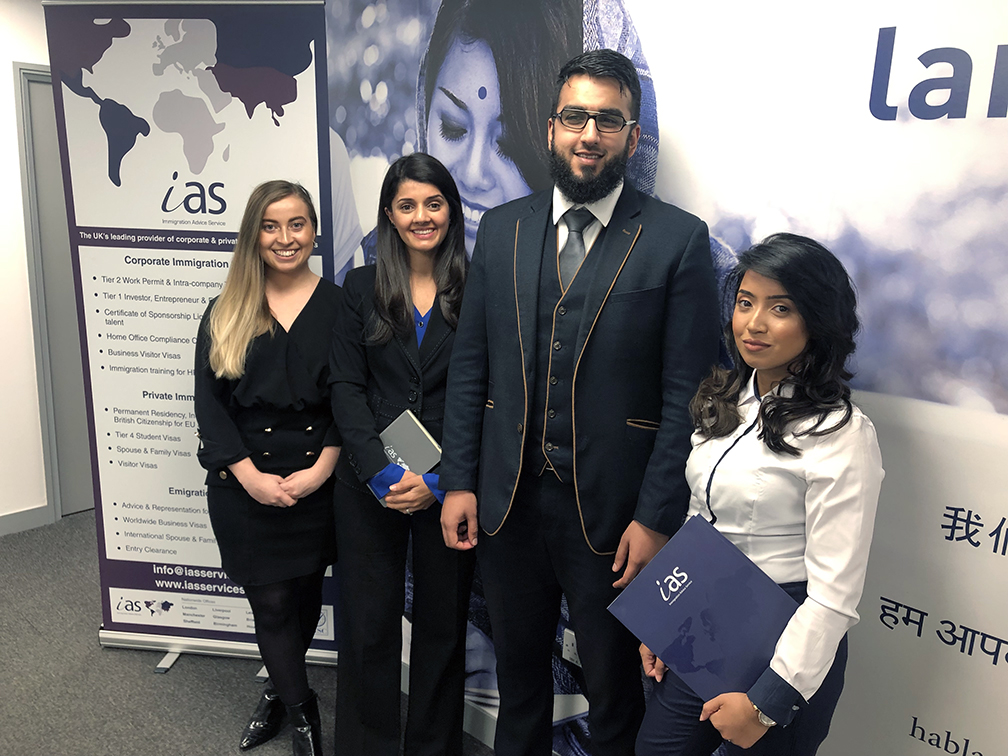 The Advice Package
During this untimed Advice Session with our professional immigration lawyers in London, you will receive our comprehensive advice, completely tailored to your needs and your situation.
Request the Advice Package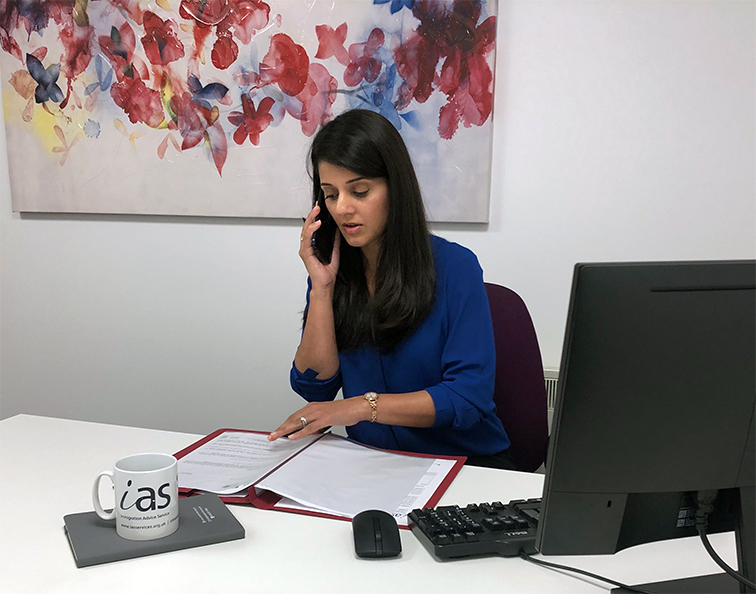 The Application Package
With our Application Package, your dedicated immigration lawyer will advise you on your application process and eligibility. Your caseworker will then complete and submit your forms to the Home Office on your behalf.
Request the Application Package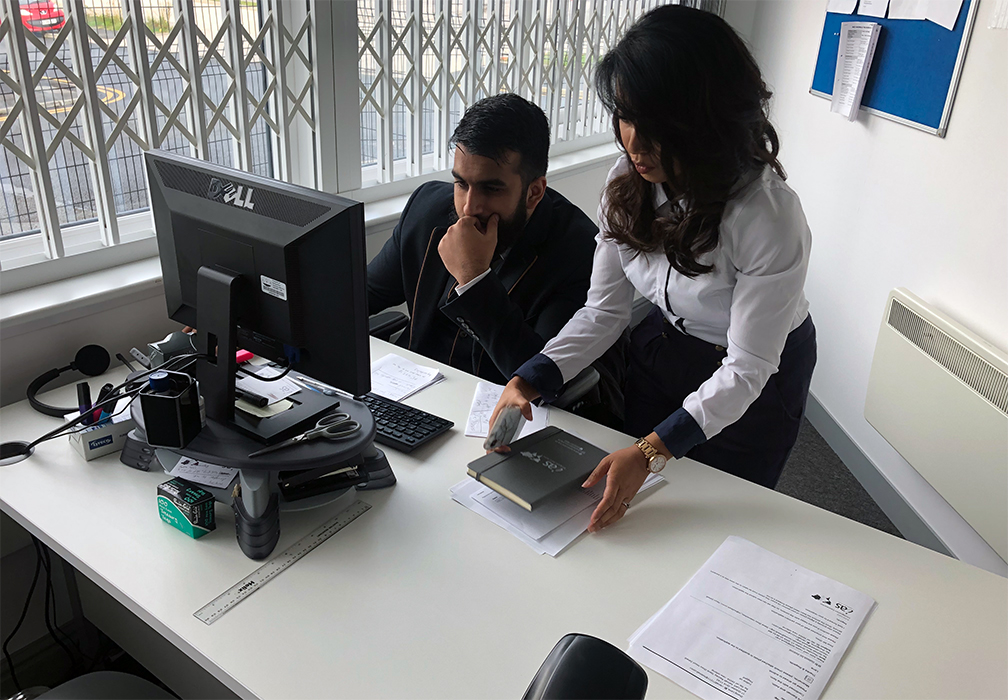 The Fast Track Package
Our Fast-Track Application Package is a premium service for those who need to submit their application in time with their deadlines. Your case will become a top priority for our lawyers and you will benefit from our highest-quality services.
Request the Fast Track Package
The Appeal Package
By choosing our Appeal Package, you can rely on our lawyers' legal knowledge and experience to ensure you have the highest chance of a successful appeal. We will also fully represent you in any hearings/tribunals.
Request the Appeal Package
Related pages for your continued reading.
Frequently Asked Questions
In order to obtain an F1 Visa, it is required that you enrol on a full time education programme. This would normally result in you having no time to work as well. However, in some limited circumstances, you can get permission to work a part time job on campus or as part of your practical training.
If you are wishing to seek off campus employment, you can prove that you are in a period of financial hardship because of unforeseen circumstances. This may include;
Your university reducing or eliminating your financial aid
Your on campus job being terminated
Your educational institution has dramatically increased its costs
You have unexpected but necessary expenses, such as medical costs
You have an unforeseen change in your situation, such as a marriage or new-born children
If your F1 Visa is denied, you should receive a letter from the USCIS that indicates a reason for your rejection. In most cases, F1 applications are rejected because applicants fail to provide all the necessary information regarding their status or supporting documentation.
Other common issues that are seen are inability to demonstrate non-immigrant intent, fraud or misrepresentation, or unlawful presence in the US.
In situations of rejection, you may wish to contact professionals, such as those at Total Law to help you with your application. You can contact us at 0333 305 9375.
Total Law can offer you help in locating the best strategy to go forward with to ensure you have the best chances at being successful in your F1 Visa application.
Our immigration lawyers can tailor their services to your needs, and will give you their best efforts in succeeding in your case.
Our lawyers can help you by;
Completing and reviewing your case and immigration history
Checking your situation to assess if you are eligible for an F1 Visa
Providing comprehensive support if your application is rejected
Liaising with the USCIS
Completing preparation for your F1 Visa interview
Get in touch with us today at 0333 305 9375.