F2 Visa
For Dependents of F1 Visa Holders
If you're in the UK and have a spouse or parent in the U.S. who is an F1 visa holder, you may be able to join them with an F2 visa. Scroll down to find out all about the F2 visa eligibility, application process, cost and what you can and cannot do with this visa.
For more information speak with our expert immigration attorneys today on 0333 305 9375.
What is the F2 visa?
The F2 visa is a non-immigrant temporary permit designed for the spouse and unmarried children of those who hold the F1 Student Visa.
If you're a student enrolled on a course of study in the U.S. your family is able to join you via an F2 visa, A great advantage is that conveniently, you and your family are allowed to apply for the permits and enter the U.S. at the same time.
Although the F2 visa allows your family to reside with you in the U.S., the visa does come with several restrictions. For example, your family will not be allowed to work or study, unlike yourself as the F2 visa holder.
Your children can however attend elementary and middle school (but not high school) and your spouse can attend recreational, non-credit-bearing courses.
"We used this service for the spouse visa extension application to assure that all the information was valid and correct."
"Thanking you so much for helping me and my wife live together for now and the distant future. We are grateful for your help and patience. "
"Spouse visa uk application was successful after working with your staff. I recommend this company the IAS for immigration services. "
F2 visa application process
If you wish to apply for the F2 visa, the first step is filling out Form I-20A-B, which is the "Certificate of Eligibility for Non-immigrant Student Status".
If you are applying from the UK (or anywhere outside the U.S.) you will also need to file form DS-160. This can be electronically completed. You must pay the visa fee.
Then you must contact your local U.S. embassy or consulate who will inform you about attending a visa interview. You can find the contact details of your embassy here.
When you attend your visa appointment, you'll need to take all supporting documentation with you. You will be informed of the decision either on the same day of the interview or at a later date.
F2 visa eligibility
The first step when considering applying for an F2 visa is to make sure you're eligible.
The eligibility requirements for an F2 visa are as follows. The applicant:
Must be the spouse or child of an F1 visa holder.
Must be unmarried, in the case of a child.
Must be under 21 years of age, in the case of a child.
Must be able to support the family financially
There is also a requirement to provide certain supporting documents, which is an essential part of the application.
Documents needed for F2 visa
Here are the most likely supporting documents you will need for your F2 visa application:
Current and previous passports
Passport photocopies (passport pages)
Applicants' photographs – must be taken within the last six months
Genuine marriage proof such as wedding album, wedding guest list, receipts of wedding spending, receipts of honeymoon trips, wedding affidavit, photos of you and your spouse with the wedding witnesses
Original birth certificate (of child applicants).
Original marriage certificate (for spouse)
Your original Form I-20 and one copy
Receipt for visa fee payment
Copy of F1 visa holder's I-20 form
Proof of financial stability – bank statements, tax records, payslips etc.

Interview confirmation letter

A copy of the F1 visa (if applicable).

A copy of the F1 visa holder's passport if you are applying separately.
Restrictions of the F2 visa
Since the F2 visa is a dependent visa, there are many restrictions as to what you are allowed to do while in the U.S. The sole purpose of the F2 visa is for families to stay together while the F1 holder studies, so there are limitations to this visa.
F2 does not allow paid work
The F2 visa is not a work permit so you will not be able to take on any paid work while you are in the U.S. You can however undertake voluntary, unpaid work.
Studying not permitted
F2 visa holders are not permitted to study for Bachelor's or Master's degree courses while in the U.S. However, spouses can take on other types of study such as recreational courses for hobbies or fun. Children of the F1 visa holder may attend elementary or secondary school for the duration of their stay, but not high school.
Cannot enter the U.S before the F1 holder
Arrival in the U.S. must not be before the F1 holder. Upon arrival in the U.S., you will be expected to be accompanied by the F1 visa holder (your spouse or parent), or alternatively, you can travel after the F1 visa holder has entered the U.S.
Note that the arrival date rule only applies for the first time you enter the U.S. under the F2 visa. After you have arrived in the U.S. you may leave and enter the U.S. without the F1 visa holder as you wish, as long as the F2 visa remains valid.
Cannot get a Social Security Number (SSN)
Since you're not allowed to work on an F2 visa, you cannot get an SSN. You can only obtain an ITIN number for tax purposes.
Turning 21
If you are an unmarried child under 21 years old of an F1 visa holder and you turn 21 whilst in the U.S, you must apply for a different type of visa if you wish to remain in the U.S.
This is because upon turning 21, you will no longer qualify as the dependent of the F1 visa holder. If you do not obtain a different visa that allows you to stay in the U.S. you will need to leave the U.S.
What is the cost of an F2 visa?
The F2 visa costs the same as the F1 visa: $160. The fee is payable before your application will be processed. Upon paying the fee, you will get a receipt which must be kept to later prove payment of the fee.
There could be other fees depending on the U.S embassy you are applying from.
Whilst the F1 holder has to pay the SEVIS I-901 fee, the F2 visa applicant does not need to pay this.
What is the processing time?
As with all visa applications, it's difficult to give a precise time for your visa application to be processed.
The visa processing time will depend on the workload of the particular embassy or consulate you submit your application to.
After your F2 interview, it's possible you could get an immediate response from your interviewer, or, more commonly, you'll need to wait a few days up to several months.
If you are waiting a while it could be because the U.S embassy will be taking time to check through your documentation to be sure you can cover your expenses while in the U.S. Or, as mentioned, it could be their heavy workload.
Extending your F2 visa
The F2 visa duration is designed to line up with the academic course of study on which the F1 visa holder is enrolled. When the course comes to an end, so do both the F2 and F1 visas, and the holders must leave the U.S.
If your F2 visa is due to expire before the F1 visa holder's course of study ends, you may apply for an extension to the F2 visa. Once the extension is approved, the F2 visa holder may stay in the U.S until the corresponding F1 visa expiration date.
To extend your F2 visa, form I-539 must be filed, "Application to Extend/Change Nonimmigrant Status."
Does the F2 visa lead to a Green Card?
The F2 dependent visa is a non-immigrant permit, which means that it does not lead to a Green Card. What you are able to do with an F2 is to switch to a different immigrant status while in the U.S.
As long as you stay within the rules of the F2 visa, you should be able to change your status without leaving the U.S.
If however you decide to travel outside the U.S. before being granted your new visa and after your F2 visa expires, you may not be allowed back into the country.

Advice Package
Comprehensive immigration advice tailored to your circumstances and goals.

Application Package
Designed to make your visa application as smooth and stress-free as possible.

Fast Track Package
Premium application service that ensures your visa application is submitted to meet your deadline.

Appeal Package
Ensure you have the greatest chance of a successful appeal. We will represent you in any case.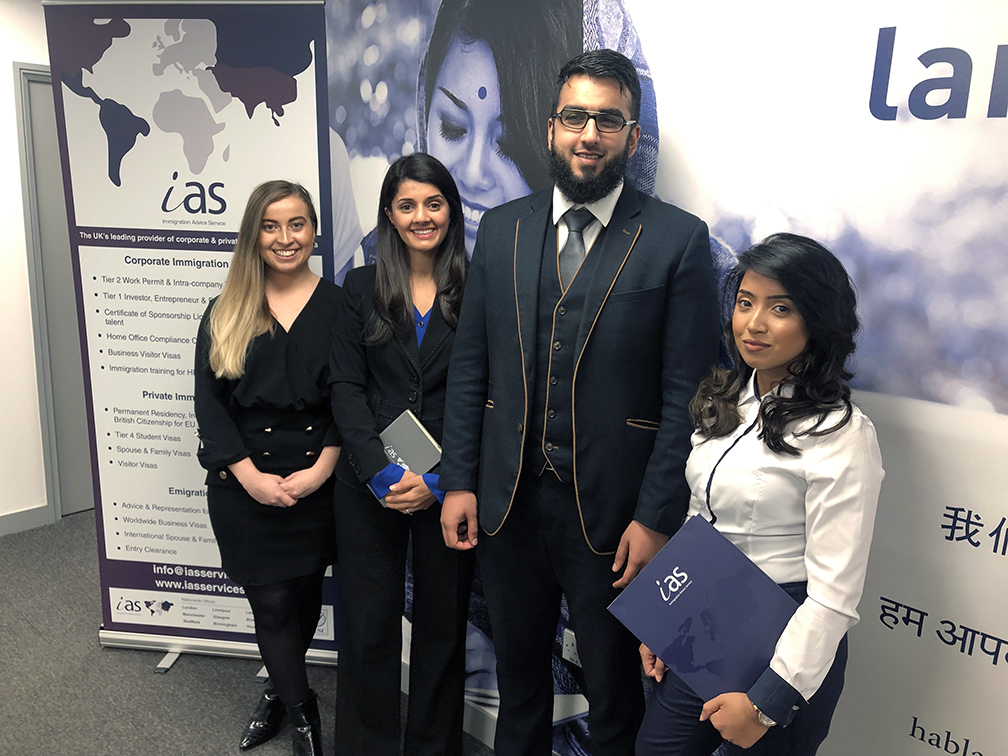 The Advice Package
During this untimed Advice Session with our professional immigration lawyers in London, you will receive our comprehensive advice, completely tailored to your needs and your situation.
Request the Advice Package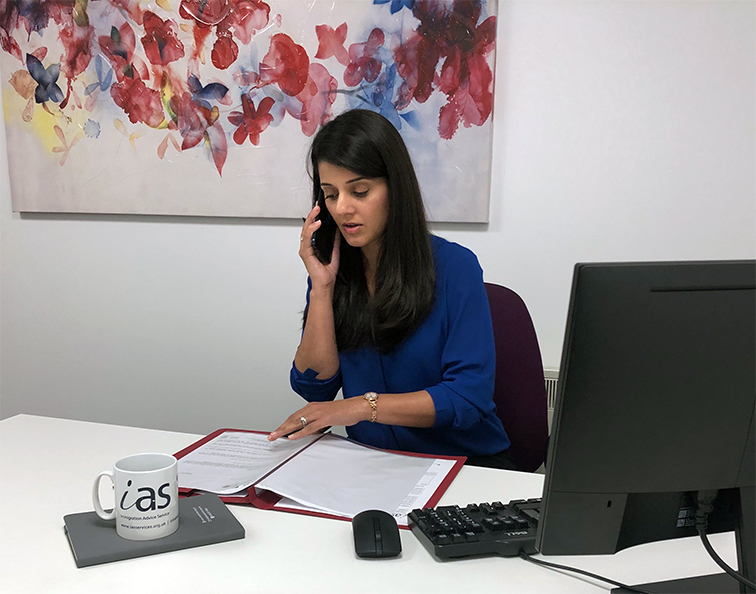 The Application Package
With our Application Package, your dedicated immigration lawyer will advise you on your application process and eligibility. Your caseworker will then complete and submit your forms to the Home Office on your behalf.
Request the Application Package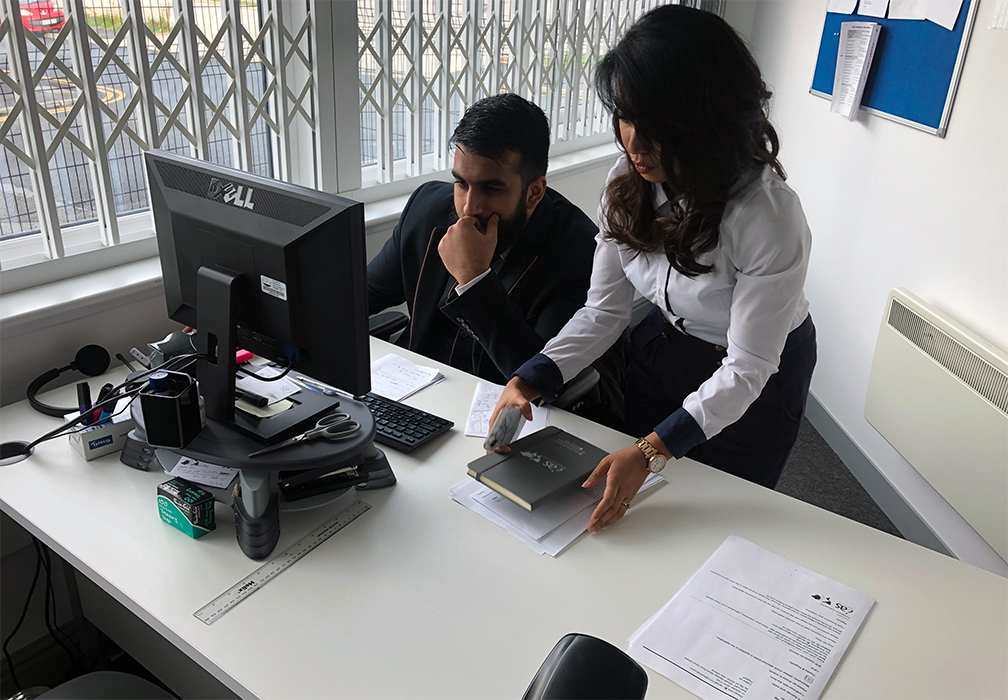 The Fast Track Package
Our Fast-Track Application Package is a premium service for those who need to submit their application in time with their deadlines. Your case will become a top priority for our lawyers and you will benefit from our highest-quality services.
Request the Fast Track Package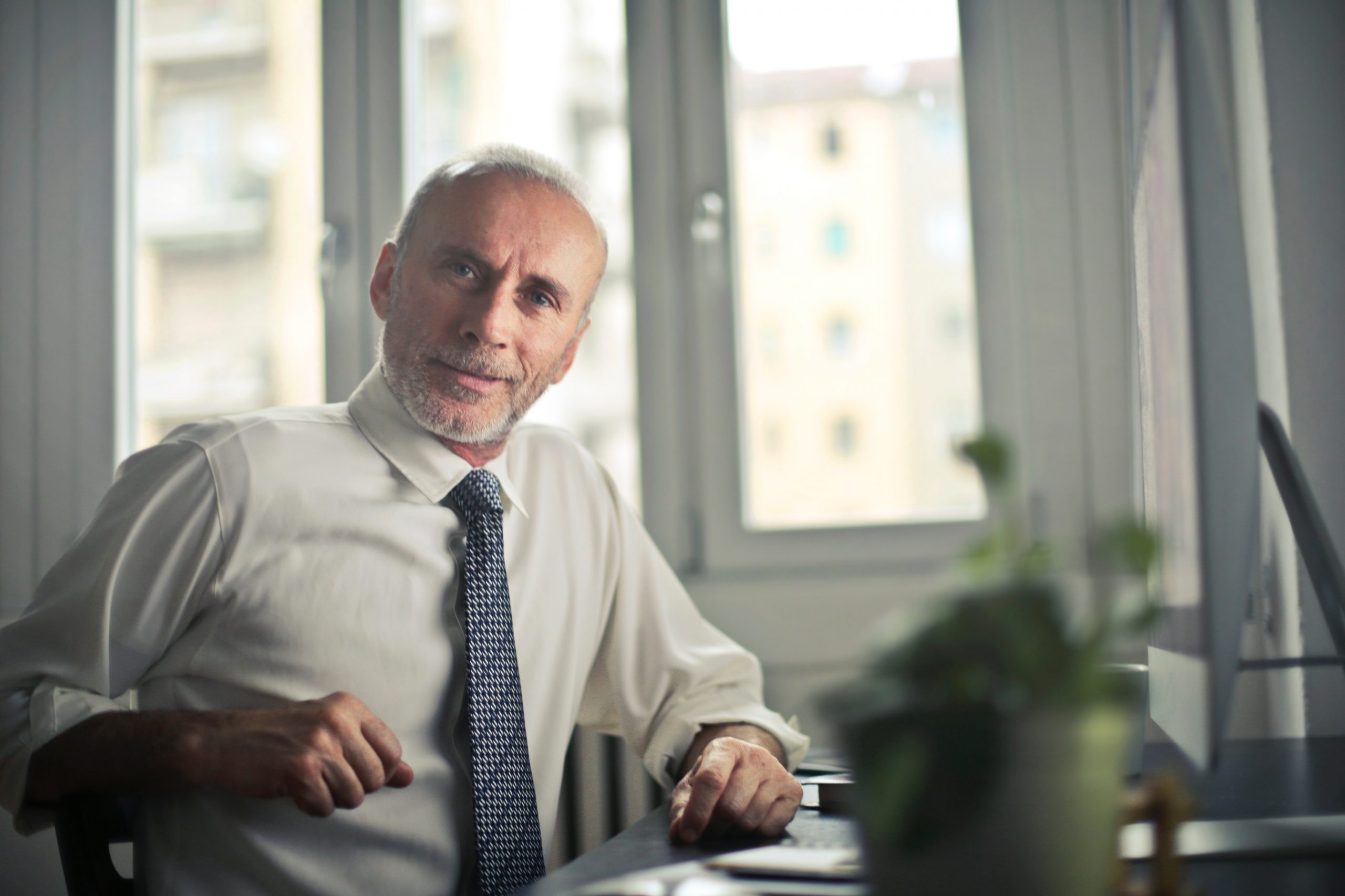 The Appeal Package
By choosing our Appeal Package, you can rely on our lawyers' legal knowledge and experience to ensure you have the highest chance of a successful appeal. We will also fully represent you in any hearings/tribunals.
Request the Appeal Package
Related pages for your continued reading.
Frequently Asked Questions
SEVIS stands for the Student and Exchange Visitor System. It's a database used by the Department for Homeland Security to record information about foreign students.
F2 visa holders and their families are required to be registered with SEVIS. There is no fee for this for the F2 visa holder.
No, there are no travel restrictions for F2 visa holders. You can travel outside the U.S. freely as often as you wish, as long as you maintain valid immigration status.
The F2 visa does not allow you to work in the U.S.
So it is vital that you and your family can sustain yourself with your own funds.
The only way to undertake paid work (part-time or full-time) is to change your immigrant status to a work visa, such as the H1B visa for a specialty occupation. You will of course need to be able to meet the visa's requirements.
To change your status you will need a U.S.-based sponsor.
At Total Law, we understand the importance of pursuing your education in the U.S. We are experienced in helping UK and international students obtain their visa to get the best education possible. Alongside your visa, we are experienced in ensuring all goes well with bringing your family with you to the U.S.
We provide expert advice services for F1 Visa applicants and their F2 dependents. As a part of our dedicated F2 visa application package, one of our best immigration lawyers will handle every stage of the process. This includes:
Confirming your F2 visa eligibility
Ensuring your supporting documentation is adequate
Contacting your SEVIS sponsor and liaising with them
Corresponding with the USCIS until your application is complete
Liaising with your family living in the U.S. / abroad at times convenient for you
Visa applications can be complex and confusing processes so we're here to help you achieve your goals as fast as possible.
Our immigration lawyers are specialists in the field of U.S. and UK law, so whether you need step-by-step assistance, or you're unsure of something and need some guidance, we have a range of bespoke packages to suit you.
Speak to us today on 0333 305 9375 or complete the quick enquiry form to find out how we can help with your application for an F2 visa.
Total Law immigration lawyers are well versed in all matters of U.S. and UK immigration law, including student and family visas, to U.S. citizenship for UK citizens and family-based Green Cards.