R1 Visa
Religious workers from the UK who want to enter the US on a temporary basis can apply for a R1 Visa.
Get in touch with us today on 0333 305 9375 if you need immediate help with your R1 Religious Worker Visa Application.
What is an R1 Visa?
The R1 Visa can be obtained by UK members of non-profit vocational associations. To meet the eligibility for this visa, individuals must be able to prove the professional role that they inhabit and what their planned activities in the US will be.
This visa type is not available to lay preachers. The visa is also not available to other religious workers that have not received an employment offer from an organization within the US.
"I'm very happy with the standard of training received on the OISC Level 1 course, i passed my exam. Thank you!"
"My application was approved and a huge weight has been lifted from our shoulders this year "
"We used this service for the spouse visa extension application to assure that all the information was valid and correct."
What are the requirements for an R1 Visa?
The R1 Visa can be obtained by UK residents who are wanting to enter the US to be employed as religious workers. In order to be eligible, one must meet the following criteria:
Be employed in a vocational job for a minimum of 20 hours per week
Have a life-long dedication to religious practices and functions
Have a minimum of 2 years membership in any religious organization based in the US, before your initial petition is submitted
Have received an employment offer from a non-profit religious organization within the US
Is it possible for an R1 Visa holder to apply for a green card?
The basis of this visa type is temporary, and therefore much like other non-immigrant visas, does not have dual intent and does not lead to a permanent residency.
However, if you wish to stay in the US permanently, you can apply for an EB4 Visa. This visa is a permanent work permit, open to a range of categories of people, such as vocational occupations.
There is currently a cap of 5,000 EB4 Visas issued a year. However, religious ministers are not subject to this current limitation, but must obtain a sponsor to be eligible.
Who qualifies as a "Minister of Religion"?
Ministers
To perform their duties, Ministers of Religion must have received a written form of authorization by a recognized religious denomination. This authorization could include certificates, formal letters, licences or any other form of evidence of a valid qualification. In certain cases, practitioners of Christian Science, officers of the Salvation Army and deacons could be considered as ministers.
Professionals in a Religious Occupation
A religious occupation is anything that involves the habitual engagement in activities that are related to traditional religious functions. This could include catechists, religious broadcasters, workers in religious hospitals, liturgical workers and missionaries.
What qualifies as a Religious Denomination?
To be recognized legally, a religious denomination must have a formal code of doctrine and discipline, as well as ceremonies and religious services. It is necessary that its members, gathered as a religious congregation, have a shared ecclesiastical government, a recognized creed and some form of worship.
In some cases, US based and international religious organizations that are interdenominational, and who are tax exempt, may be be treated formally as religious denominations
Before applicants submit their petition, religious organizations are not required to file the Form I-129 for them. However, applicants must always inform the USCIS of any change of employment, status or an extension of any stay.
How long is the R1 Visa valid for?
The initial validity period of an R1 visa is 3 years, but it is possible to extend this for another 2 years. After this maximum period of 5 years is up, an applicant must reside in an area outside the US for a minimum of 1 year before they can apply for a new R1 visa.
In order to extend your R1 Visa after the first 3 years, an applicant must file a new Form I-129. However, in some cases you will be exempt from having to do this if your employment was classed as seasonal or if you only work within the US on a part-time basis whilst residing somewhere outside the US.
If you interrupt your religious functions before your R1 visa expires, you must immediately leave the US.
How do I apply for an R1 Visa?
Your official application process will begin when your employer based in the US files your Form I-129. It is necessary that you include adequate supporting documentation with this Form, such as proof of your religious duties.
Once you have submitted this, you will be summoned for an interview. In this interview, the USCIS will explore and examine your purpose for wanting to enter the US and what your role is within your religious denomination. The USCIS may also need to inspect the principal place where the worshippers of your religious denomination generally congregate.
Advice Package
Comprehensive immigration advice tailored to your circumstances and goals.
Application Package
Designed to make your visa application as smooth and stress-free as possible.

Fast Track Package
Premium application service that ensures your visa application is submitted to meet your deadline.
Appeal Package
Ensure you have the greatest chance of a successful appeal. We will represent you in any case.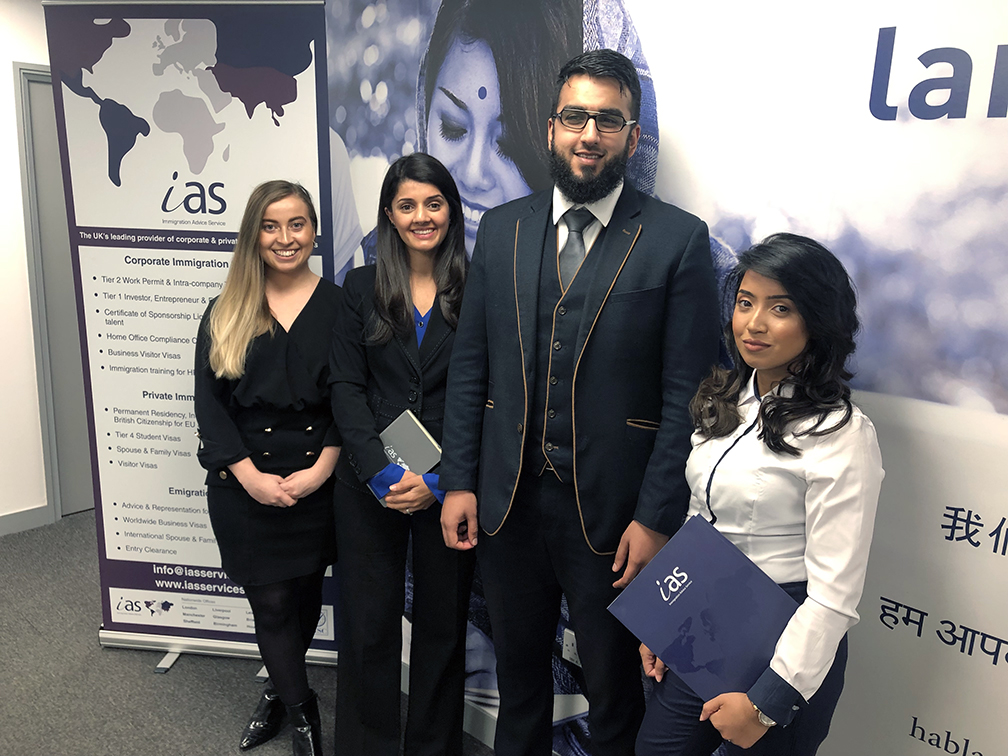 The Advice Package
During this untimed Advice Session with our professional immigration lawyers in London, you will receive our comprehensive advice, completely tailored to your needs and your situation.
Request the Advice Package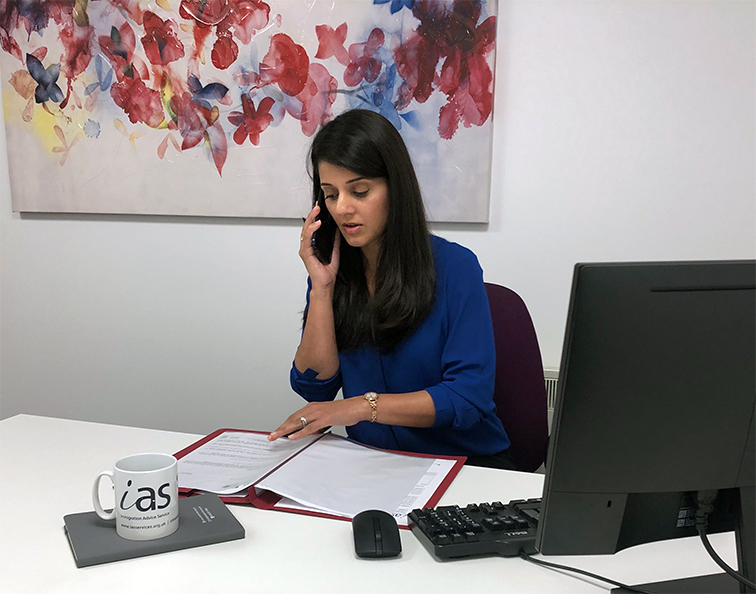 The Application Package
With our Application Package, your dedicated immigration lawyer will advise you on your application process and eligibility. Your caseworker will then complete and submit your forms to the Home Office on your behalf.
Request the Application Package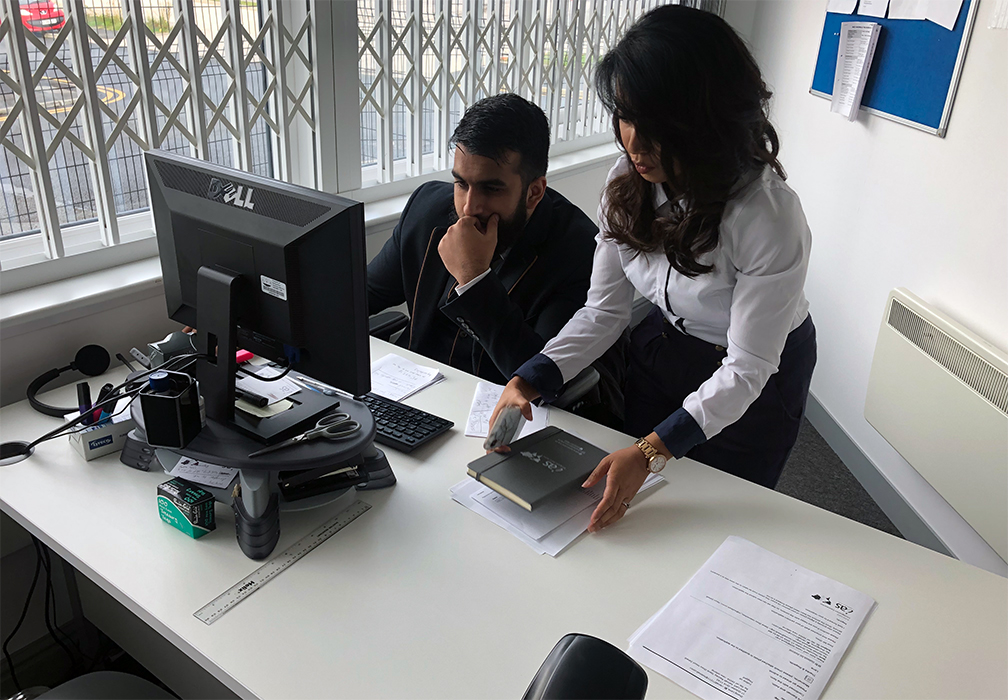 The Fast Track Package
Our Fast-Track Application Package is a premium service for those who need to submit their application in time with their deadlines. Your case will become a top priority for our lawyers and you will benefit from our highest-quality services.
Request the Fast Track Package
The Appeal Package
By choosing our Appeal Package, you can rely on our lawyers' legal knowledge and experience to ensure you have the highest chance of a successful appeal. We will also fully represent you in any hearings/tribunals.
Request the Appeal Package
Related pages for your continued reading.
Frequently Asked Questions
It is possible for R1 Visa holders to pursue training or study within the US. However, it is important to remember that religious pupils do not qualify for the R1 Visa itself.
Furthermore, it is imperative that all applicants work for a minimum of 20 hours per week in order to meet the R1 requirements that allow your visa to remain valid. This means you cannot engage in full time education or training, unless the training is relevant to your vocational role.
If you want to receive practical training whilst in the US, you can apply for a H3 Visa.
If you are an R1 Visa holder, it is possible for you to bring a spouse or unmarried children that are under the age of 21 years old to the US with you.
When initially filing your petition, your employer could apply for an R2 status for your family members. This would allow them to reside in the US for the same amount of time as you, but they will be unable to seek any form of employment.
If you do want to bring dependents with you, it is necessary that you prove your kinship with them and that you are able to support them financially for the duration of your stay.
If your dependents only want to visit you, they can apply for a tourist visa by submitting B2 Visa documentation.
When applying for an R1 Visa, Total Law can put you in touch with an experienced and brilliant lawyer to help you through the process. They will help you:
Review and strengthen your supporting portfolio of evidence
Get translations of documentation if necessary
Liaise with your US based employer
Help you fill out documentation, such as the Form I-129 to the highest standard possible
Contact us today if you would like to access these services at 0333 305 9375.