P1 Visa
Athletes or entertainers that are internationally recognised and are wishing to enter into the US from the UK can apply for a P1 Visa.
Call us on 0333 305 9375 for immediate help and assistance with your application. Our lawyers are specialists in US immigraton law and will guide you through the whole process.
What is a P1 Visa?
The P1 Visa is for both nationally and internationally recognised athletes and entertainers. This visa is a non-immigrant visa type, and was created to allow athletes from overseas to enter the US and participate in US athletic programs. It also was created with the intention that it would allow such athletes to promote themselves and their sport in the US.
The visa is also applicable to individuals or groups of entertainers, who are wanting to enter the US from the UK to participate in entertainment programs, competitions or other activities.
In order for you to be eligible, you must meet specific criteria of requirements, such as only staying in the US for a temporary period of time and having a sponsor.
The P Visa can be split into two categories:
The P1A Visa which is for individuals or athletic groups that are internationally recognised
The P1B Visa which is for individuals or groups of entertainers that are internationally recognised
The visa usually only allows a maximum initial stay period of 5 years, however this can vary depending on individuals circumstances. The visa can also be extended, but only up to a maximum of 10 years.
In addition to using this visa to perform in entertainment and compete in athletic events, holders are able to partake in part-time study whilst they reside in the US.
"I'm very happy with the standard of training received on the OISC Level 1 course, i passed my exam. Thank you!"
"My application was approved and a huge weight has been lifted from our shoulders this year "
"We used this service for the spouse visa extension application to assure that all the information was valid and correct."
Who is eligible?
This visa can be obtained by any individual or group who are working in the entertainment or sports industry and have international recognition.
Support personnel who are essential and play a role in the performance of the entertainer or athlete can also be eligible for this visa. This may include trainers, team officials and coaches. Entertainers performing under a culturally unique program are not eligible for this visa and should apply for a P3 Visa.
A holder of a P1 Visa can take part in both sporting and entertainment events. However, if you hold a visa as part of a group, you cannot perform or compete as an individual while in the US.
When applying for a P1 visa, the following criteria must be met:
The group of teams have to have been formed at least one year before the application is submitted.
At least 75% of the members of the group or team must have had a stable place in the group for at least one year.
The activity you are coming into the US to partake in must be internationally recognised.

The individual or group must have a high level of recognition. If part of a group, recognition must be of the group as a whole, and not based on individual achievements of members within the group. 
As noted previously, the P1 Visa has two categories, P1A and P1B, and therefore eligibility criteria may differ between the two.
What are the requirements for a P1A Visa?
For an athlete to obtain a P1A visa, they must have met at least two of the following criteria:
Participated in a major US sports league
Participated in a US College, university or intercollegiate sports league
Participated in a national or international level competition or event
Been nationally or internationally ranked in a high position
Obtained a national or international award for their excellence
What are the Requirements for a P1B Visa?
For an entertainer to obtain a P1B visa, they must have met at least two of the following criteria:
Had major success in records, box office sales, video saled or ratings
Had achievements outlined in major news outlets or trade journals
Had recognition from government agencies, critics or other experts in the field who are able to testify to the individual's or group's achievements
Had a high salary and good compensation from the activity that they partake in
How to Apply for a P1 Visa?
Applicants of a P1 Visa need to be sponsored by an employer or organization within the US. The sponsor must file a Form I-129 no more than 6 months before the scheduled performance in the activity that you partake in. In regards to groups, employers are able to submit either a joint application or an individual application for each member.
In addition to the main petition form, the USCIS needs to review the following documents:
Consultation with an accredited labor organization
An itinerary of the event
Evidence that shows the individuals or group's international reputation
For groups, proof that they have been formed and established for at least one year
If your petition form is approved, you can then submit a Form DS-160. You will then need to attend an interview to explain the rationale and reasons for your trip to the US.
How long does it take to get a P1 Visa?
Processing of your Form I-129 for the P1 Visa by the USCIS may take between 2 to 8 weeks on average. If your petition form is approved, you can then immediately submit your DS-160 Form. You will then be required to attend an interview, which you will usually be able to book an appointment for a couple of weeks in advance.
Generally, the processing time for a P1 Visa is between 3 to 6 months. If you require, you can pay for a premium processing time which will allow you to receive a decision within 15 working days.
How long can you stay in the US on a P1 Visa?
Unlike other visas, the P1 Visa does not have a set authorized stay length. Your initial permitted stay is based upon how much time you need to complete the activity in the US which is bringing you into the country.
However, you cannot remain in the US for more than 5 years on the P1 Visa, unless you apply for an extension. This extension can grant you up to 5 more years on top of a 5 year initial stay.
In regards to athletes, individuals can be granted a P1 Visa for a 5 year stay. However, if you apply as part of a group, the maximum time you can initially stay for is 1 year, which can be then extended in 1 year increments.
Individual entertainers of groups will also be granted a P1 Visa for a maximum of a 1 year initial stay period, and can be extended in 1 year increments.
Essential personnel for both athletes and entertainers will have an initial stay of 1 year, but can extend it by up to 5 years to reach a maximum stay time of 10 years on a P1 Visa.
How can Total Law help you with a P1 Visa?
Total Law is an established law form that can provide you with assistance and support for a wide range of immigration issues. Total Law has lawyers based in several areas across the United States, but also has the capacity to support remotely. If you need help with an application for a P1 Visa, our attorneys will always be here to help you.
One of our caseworks can have conversations with you about your situation, guide you in the right direction and assess your eligibility for a P1 Visa. If you are eligible, they can also provide help to you throughout your whole application process. They will aid your employer in filling out the Form I-129 Form and help you in your completion of the DS-160 Form.
A vital part of the process is providing proof that you are eligible for the P1 Visa. Your lawyer can work with you to retrieve all the necessary documentation you will need to do this.
For more information about how our lawyers could support you with your P1 Visa application, get in touch today by calling 0333 305 9375.
Advice Package
Comprehensive immigration advice tailored to your circumstances and goals.
Application Package
Designed to make your visa application as smooth and stress-free as possible.

Fast Track Package
Premium application service that ensures your visa application is submitted to meet your deadline.
Appeal Package
Ensure you have the greatest chance of a successful appeal. We will represent you in any case.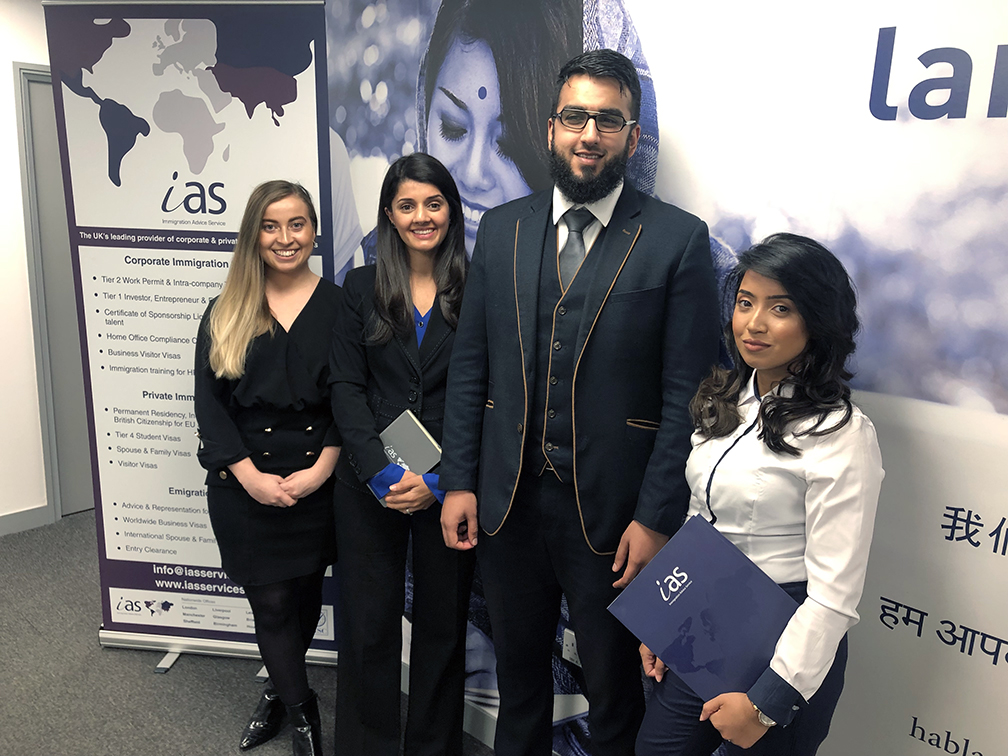 The Advice Package
During this untimed Advice Session with our professional immigration lawyers in London, you will receive our comprehensive advice, completely tailored to your needs and your situation.
Request the Advice Package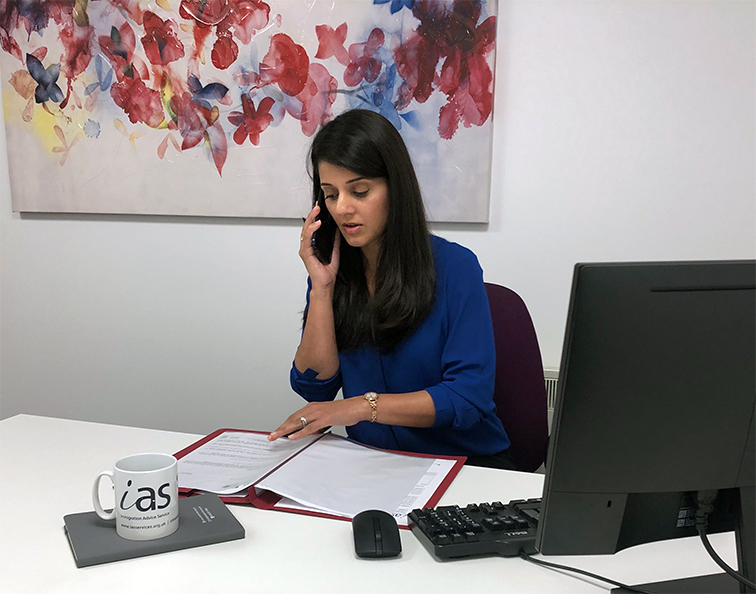 The Application Package
With our Application Package, your dedicated immigration lawyer will advise you on your application process and eligibility. Your caseworker will then complete and submit your forms to the Home Office on your behalf.
Request the Application Package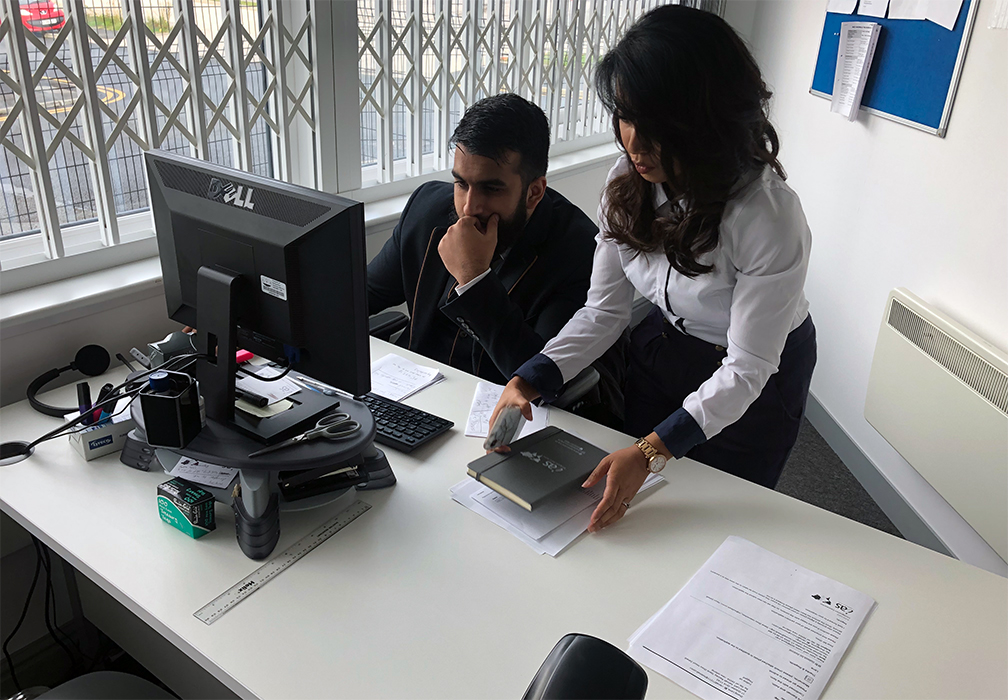 The Fast Track Package
Our Fast-Track Application Package is a premium service for those who need to submit their application in time with their deadlines. Your case will become a top priority for our lawyers and you will benefit from our highest-quality services.
Request the Fast Track Package
The Appeal Package
By choosing our Appeal Package, you can rely on our lawyers' legal knowledge and experience to ensure you have the highest chance of a successful appeal. We will also fully represent you in any hearings/tribunals.
Request the Appeal Package
Related pages for your continued reading.
Frequently Asked Questions
With the P1 visa, you are only permitted to stay in the US for a limited time due to it being a non-immigrant visa. When the visa expires, you will be required to return to the UK. When putting in your application for the P1 Visa, you will have to prove your intention to return to the UK after the visa expires.
Obtaining a permanent residence in the US with a P1 Visa is difficult. However, if you are an exceptional athlete with major international awards, you might be eligible for the EB1 Visa. If your application for this visa is successful, you will be allowed to have permanent residence in the US.
Yes, P1 visa holders are indeed allowed to bring dependents with them to the US under this visa. Dependents refers to a spouse or unmarried children that are under the age of 21 years old. In order for them to travel with you, they will need to apply for a P4 Visa. Their application can be submitted at the same time as yours, or after when you have your P1 Visa. If their application is successful, they will be allowed to remain in the US for as long as your P1 Visa is valid. However they will not be allowed to work in the US, only study.
Primarily, the P1 Visa is intended for athletes and entertainers who have been internationally recognised for their talents. The P3 Visa allows artists to travel to the US to take part in culturally unique programmes. When coming to the US on a P3 Visa, you are required to prove that the event you are taking part in is culturally unique. For P1 Visas, there are no such requirements and you can attend any performance or event that you wish.
If your application is successful, you will benefit by being able to travel to the US to perform and earn money for it. You are also allowed to partake in part-time study whilst in the US. You can also benefit by bringing your dependents, as long as they fit the eligibility criteria of a P4 visa.