P3 Visa
The P3 Visa is a non-immigrant visa for artists or entertainers as part of a culturally unique programme. Applicants can apply for entry to the US as an individual or as a member of a performance group.
Call +1 844 290 6312 to discuss your case with a dedicated immigration lawyer.
What is the purpose of the P3 Visa?
According to United States Citizenship and Immigration Services, the visa has been designed for individuals coming to the United States for the purpose of performing, teaching, or coaching in a commercial or non-commercial program that meets the definition of being 'culturally unique.'
The P Visa categories are for individuals with an outstanding record of achievement as individual athletes, part of an athletic team, entertainers, artists, or culturally unique groups.
Some features of the P Visas include the following:
The visa holder can work legally in the United States if they are sponsored by an eligible US-based sponsor.
There is a relatively short processing time
The visa can be issued for the length of the time needed to complete the performance or up to 12 months.
The visa holder can travel to and from the United States for the duration of their visa.
The main visa holder can apply for dependent P4 Visas on behalf of their spouse or unmarried children.
This page outlines who can apply for the P3 Visa, eligibility criteria, and the application process. If you are in the process of applying for a P3 Visa and you wish to seek legal advice, contact Total Law for immediate support from a qualified legal advisor.
Phone +1 844 290 6312 for immediate advice and support. Our friendly client care team look forward to speaking with you.
"I'm very happy with the standard of training received on the OISC Level 1 course, i passed my exam. Thank you!"
"My application was approved and a huge weight has been lifted from our shoulders this year "
"We used this service for the spouse visa extension application to assure that all the information was valid and correct."
Who can apply for this visa?
If you wish to apply to this visa, you should be centrally involved in developing, interpreting, representing, coaching, or teaching one of the following:
Traditional ethnic
Folk
Cultural
Musical
Theatrical
Artistic performance or presentation
As well as this, you should be able to demonstrate that your purpose for coming to the U.S. is to participate in a cultural event that contributes to the development of your art.
The programme you participate in may be commercial or non-commercial in nature.
An eligible US-based sponsor, employer, agent, or sponsor organisation is required to file a petition on your behalf before you can submit your visa application.
Evidence for P3 non-immigrant classification
When the US-based sponsor files Form I-129, Petition for a Non-Immigrant Worker, they must submit some of the following forms of evidence to provide proof of why the applicant is entitled to a visa:
Affidavits, testimonials, or confirmation letters from industry leaders/ subject matter experts stating that the visa applicants' or group's skills are authentic

This confirmation must outline the basis of the expert's knowledge of the person's or group's skill level and their credentials

Documentary evidence that the person's or group's performance is culturally unique

This evidence should be in the form of newspaper reviews, journal articles, or other acceptable published materials

Further evidence that the intended performances, presentations, or exhibitions in the United States will be culturally unique events
What is a culturally unique programme?
A culturally unique programme is one which is traditionally connected to a culture or its history. For example, some individuals on a P3 Visa can show that their art form is hundreds or thousands of years old.
Some examples of culturally unique artistic events allowed on the P3 Visa include the following:
Folk dancers
Bagpipers
Acrobatic artists
Kabuki theatre performers
Flamenco dancers
Chanson singers
Bharatanatyam dancers
To meet the requirements of being culturally unique, individuals must present evidence of how their art, entertainment, or other activity is an example of cultural significance.
It can be difficult to define exactly what a 'culturally unique' program entails, and if you have questions about your eligibility, it is recommended to discuss this with a qualified immigration solicitor.
Because of the multifaceted nature of culturally unique activities, USCIS will typically consider these applications on a case-by-case basis.
How to apply
As this is a non-immigrant visa with the requirement for a sponsor, the application process is in two stages.
Step one in the application process
The U.S.-based employer must do the following:
Read and understand the instructions for Form I-129, Petition for a Non-Immigrant Worker
Fill out and sign Form I-129
Pay the filing fees (where relevant)
Submit all the relevant information and supporting documents
As well as this, to meet the requirements of the visa, your sponsor must also get an advisory opinion from a labor organisation or consulting group.
Step two in the application process
After the petition has been filed, USCIS will confirm with the sponsor that the application has been received, outline whether biometric services are required, whether a visa interview is required, and notice of the decision.
Your sponsor must receive a positive decision on your application before you can apply for your visa
You should apply at the U.S. embassy in the UK
Take your notice of approval from USCIS to the consulate in order to get your visa
What documents do you need?
To apply for this visa, you will need to submit the following documents with your application:
Valid passport or travel document (in date for at least six months after the end of the intended period stay)
Form DS-160, Non-Immigrant Visa Application
Passport photo aligned with US immigration specifications
Letter from US employer confirming the nature of the employment and that the applicant has the required skill level to undertake the performance
How long does it take to get a P3 Visa?
If you are applying from the UK, the US embassy in the UK has stated that successful applications may be processed within three to five business days, with another two business days for delivery of your passport. The waiting time for visas can vary considerably based on how busy the UK embassy is.
Once your sponsor submits your petition and receives a decision, you will be notified if it is accepted and you can proceed with the next stage of the visa application process.
Depending on where you apply from, you may have the option of selecting the premium processing option to get a quicker decision.
Does the P3 Visa lead to a green card?
The P3 Visa does allow for adjustment of status to become a lawful permanent resident.
Please note that this is intended for P3 Visa holders who are performers, artists, or entertainers, but does not apply to essential support personnel who perform support services accompanying the primary visa holder.
Not all US visas allow this, meaning that before your visa interview, you must be prepared to explain your intentions at the expiry of your visa.
There are other forms of green cards available, including the family-based green card.
If you wish to come to the US but don't qualify for a P3 Visa, depending on your circumstances, there may be other visas that are more appropriate for you, including the EB1 Visa, L1 Visa, or the IR1 Visa.
Advice Package
Comprehensive immigration advice tailored to your circumstances and goals.
Application Package
Designed to make your visa application as smooth and stress-free as possible.

Fast Track Package
Premium application service that ensures your visa application is submitted to meet your deadline.
Appeal Package
Ensure you have the greatest chance of a successful appeal. We will represent you in any case.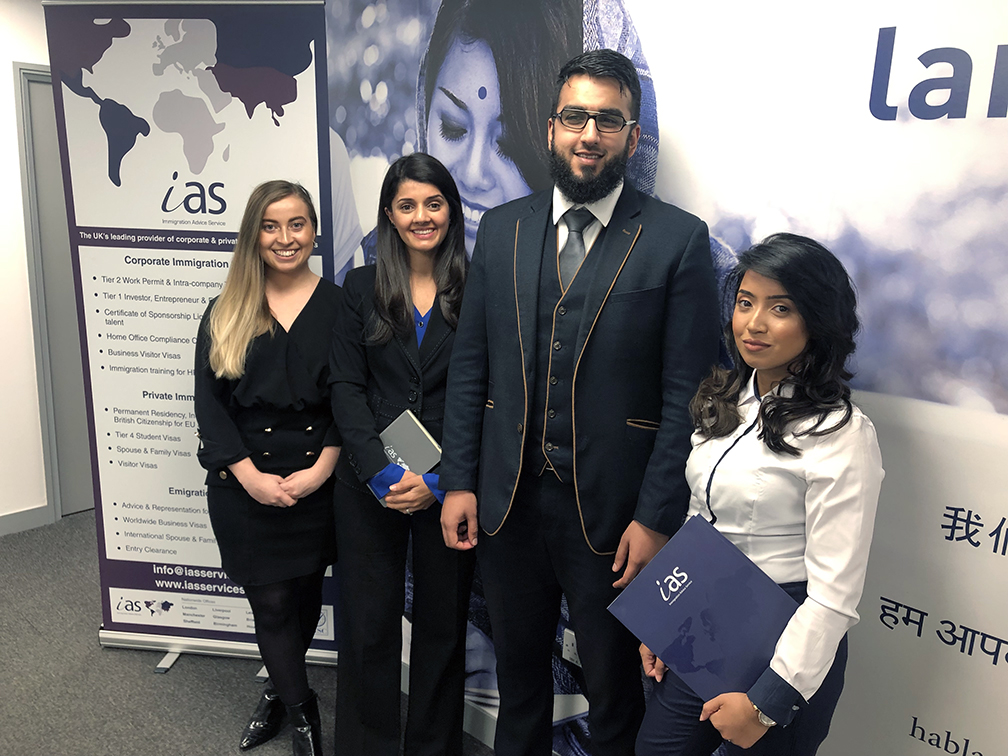 The Advice Package
During this untimed Advice Session with our professional immigration lawyers in London, you will receive our comprehensive advice, completely tailored to your needs and your situation.
Request the Advice Package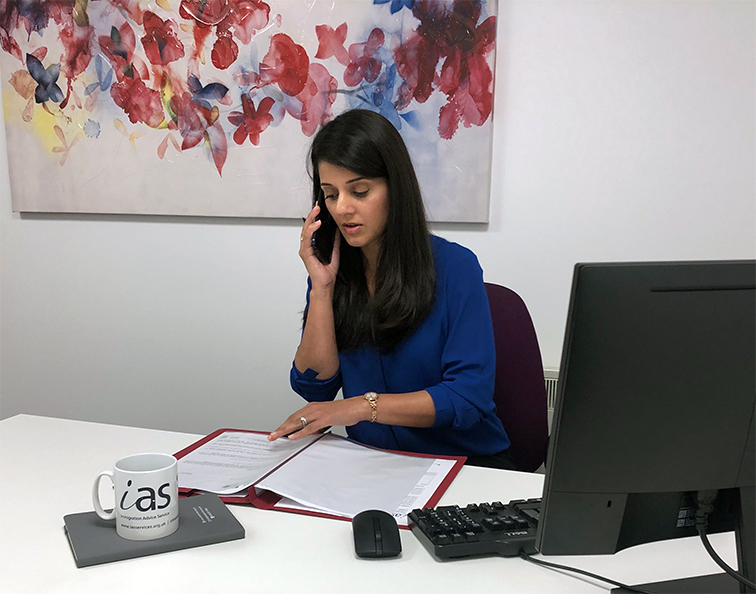 The Application Package
With our Application Package, your dedicated immigration lawyer will advise you on your application process and eligibility. Your caseworker will then complete and submit your forms to the Home Office on your behalf.
Request the Application Package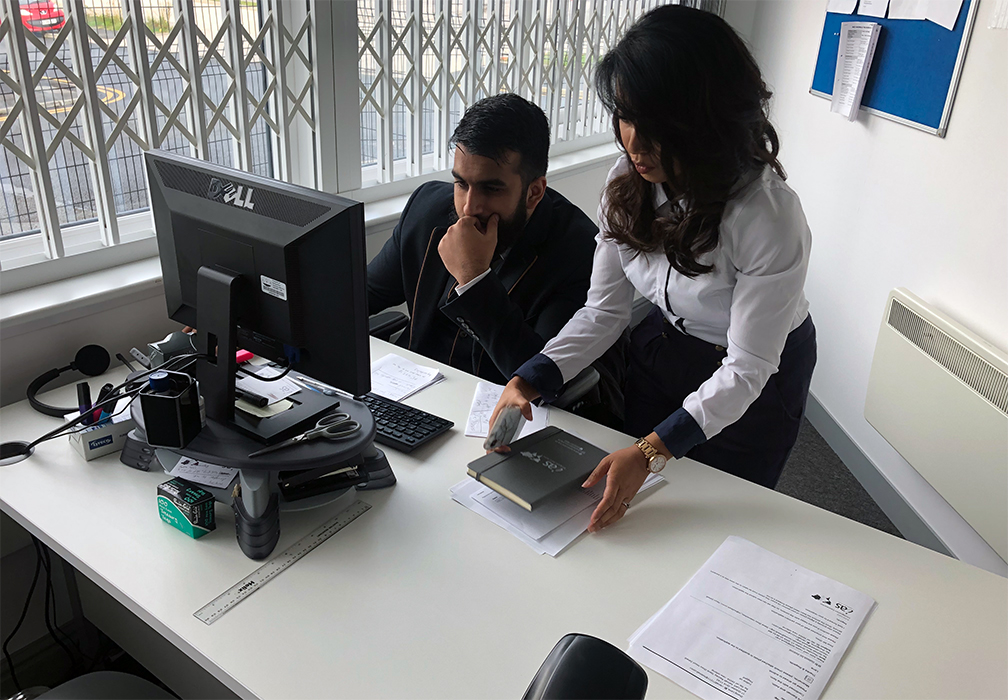 The Fast Track Package
Our Fast-Track Application Package is a premium service for those who need to submit their application in time with their deadlines. Your case will become a top priority for our lawyers and you will benefit from our highest-quality services.
Request the Fast Track Package
The Appeal Package
By choosing our Appeal Package, you can rely on our lawyers' legal knowledge and experience to ensure you have the highest chance of a successful appeal. We will also fully represent you in any hearings/tribunals.
Request the Appeal Package
Related pages for your continued reading.
Frequently Asked Questions
To get a P3 Visa, you must demonstrate that you meet the following eligibility criteria. These include:
You intend to enter the US for the purpose of developing, interpreting, representing, coaching, or teaching a unique or traditional ethnic, folk, cultural, musical, theatrical, or artistic performance or presentation.
You have a clear criminal and immigration record
You have a U.S.-based sponsor
You can provide the supporting documents needed to apply for the visa.
You are successful in your visa interview
To attend your visa interview, you should use the official website of the relevant US government page to schedule your interview.
As a petition-based visa, the P3 Visa costs $190 (approximately £138.84).
There may be additional costs involved in the process, including paying for premium processing (typically $1,225 or £895.29) where relevant, visa issuance costs, and postal costs involved.
The P3 Visa is issued for the length of the event or alternatively, up to one year.
If visa applicants meet the eligibility criteria, they may be eligible to extend the visa in increments of one year if they continue to perform or undertake the activity.