British citizenship for Irish citizens
Irish citizens who want British Citizenship can use different ways to get it. Those individuals who have already lived in the UK for a certain time are eligible for citizenship. Other than this, there are other situations that help citizens of the Republic Of Ireland qualify for UK citizenship, such as by birth or through grandparents.
If you need any help, you can contact Total Law. Call (+353) 061 518 025 or use the online contact form to get in touch with a representative today.
How To Be A British Citizen with an Irish Passport
Irish citizens can use different routes to get British Citizenship.
The most common route to getting British Citizenship is naturalization. Other than this, candidates might also be eligible for British Citizenship by birth, descent, or double descent. The marriage route is also an eligible route for those who are married to a British citizen.
If you get British citizenship, you will be eligible to receive the complete rights of a British citizen, including the permit to work, study, and live in the UK for whatever time you want, as well as the benefits of a British passport.
"I'm very happy with the standard of training received on the OISC Level 1 course, i passed my exam. Thank you!"
"My application was approved and a huge weight has been lifted from our shoulders this year "
"We used this service for the spouse visa extension application to assure that all the information was valid and correct."
What are the Different Routes to British Citizenship for Irish citizens?
Routes Irish citizens can opt for when applying for British Nationality:
British citizenship by naturalisation
This route is applicable for Irish citizens who have lived in the UK For a minimum of six years. These years also include one year of indefinite leave to Remain Status.
British citizenship by birth or by decent
Candidates who are born in the UK after 1983 automatically get British citizenship. Other than this, candidates whose parents/parents/grandparents were British citizens at the time of their birth are also eligible for British citizenship by double descent. The same goes for people with great-grandparents as British citizens; this concept is called triple descent, even with foreign births.
British citizenship by marriage
Candidates can get British citizenship whose spouse or civil partner is a UK citizen. However, it is important that you have lived in the UK for at least three years. Apply for your citizenship just as you get:
Permanent Residence Document
Indefinite Leave to Remain Status
Indefinite Leave to enter the UK
British Nationality for those who have renounced it
Candidates who have renounced their citizenship can reclaim it. Whatever route you take depends on your individual case. It is best to contact us so we can help you with it.
British Citizenship by Naturalisation Eligibility Requirements
For British Citizenship through Naturalization, you need to fulfil the following criteria:
Ages 18 or higher
Shouldn't spend 450 days outside the UK for qualifying residency period
Indefinite Leave to Remain for at least twelve months
Should pass the Life in the UK test
Must meet 'good character' requirements
Fully abide by immigration conditions during your UK residency
How Can I Satisfy the Good Character Requirement for UK Citizenship as an Irish Citizen?
The Good Character requirement is essential to get UK citizenship to show that you are a law-abiding citizen. All candidates above the age of 10 are susceptible to 'Good Character.'
The requirement will go through your criminal history and if you have followed all immigration conditions. Those with criminal offences might not qualify for British citizenship. The UK Home Office will not just evaluate your criminal record but also the contributions you make to society.
What documents are required to apply for British Citizenship by naturalisation
The documents you submit need to assess by the Home Office and must be in accordance with the administrative standards.
Documents required:
Proof of your identity ( Passports, birth certificate, driving license, or specific travel documents)
Proof of being a lawful resident in the UK during the qualifying period
Proof that you have Indefinite Leave to Remain status in the UK
Proof of your previous immigration status before UK immigration
Letter of confirmation of Life in the UK test
Details of other travels during the qualifying period
Eligibility for British Citizenship by Birth
Candidates born in the UK before 1982 qualify for automatic UK citizenship. For those born after 1982, there is no automatic qualification. For such candidates, it is important for one of the parents to have gotten British citizenship since the candidate was born and that the candidate has lived in the UK for at least 10 years.
If your parents are both Irish citizens at the time of your birth, you do not qualify for British citizenship by birth. Then, you can use the Naturalization process.
Eligibility for British Citizenship by Descent
If any one of your parents was a British Citizen at your birth you are eligible for British citizenship by descent. It is not important for you to be born in the UK for this instance. There are other laws for 'British citizenship for a child born abroad.
Children born outside of the UK on or after 1st July 2006 to a British citizen at the time of your birth have the right to British citizenship automatically. This depends on how the parent managed to get UK citizenship. If they are born or adopted in the UK and have applied for citizenship, then they are eligible or if they are working for the crown during your birth.
For descent and double descent, you must fulfil guidelines with regards to when you and your grandparents were born.
Indefinite Leave to Remain and British Citizenship – What is the Difference?
The ILR (Indefinite Leave to Remain) offers permanent residence and awards you with settled status in the UK. This allows you to work and live as you please. This is for those candidates who have spent five years in the UK.
The ILR still does not give you complete rights like a British citizen. If you were to spend a couple of years outside the UK, your ILR would be revoked. However, ILR is important to apply for British citizenship.
British citizens are allowed to leave the UK without any problems. Candidates can apply for a British passport and enjoy complete rights.
British citizenship permits you the right to vote, referenda, and stand for public office.
When Can I Apply for British Citizenship?
To apply for UK citizenship, you must first get ILR which requires you to live in the UK for five years. Then you must have ILR for at least 12 months to apply for UK citizenship.
Those who have used the marriage route do not have to wait for 12 months and can apply for citizenship as soon as they get ILR.
Candidates who spend more than 90 days out of the UK in the 12 months between ILR and citizenship do not qualify to apply.
How Do I Apply for British Citizenship?
Meet the eligibility criteria for your preferred route.
Prepare the portfolio of evidence
Complete application form
For Naturalization, you need to fill out AN-Application for Naturalization as a UK citizen. The form includes:
Financial Information
UK residency
Employment Status
Immigration Permission
If the information is incomplete or faulty, it can result in rejection. The best way to ensure acceptance is to hire an expert.
Will I Need to Provide Details of a Referee?
Candidates are required to give details of two referees. This helps the Home Office cross-checks the information you provide. The referees are to sign on the application form you submit. You and your referees should be acquainted for three years and shouldn't have a criminal record for the last ten years.
One of your referees should have a professional position, while the other must be a British national above the age of 25.
The immigration professional representing you cannot be your referee. They must also not work for UKVI.
Can I Hold British and Irish Dual Citizenship?
Irish citizens can apply for British citizenship while maintaining their Irish citizenship. Dual citizenship allows you to enjoy the benefits of citizenship of both countries.
Candidates who are planning to apply for citizenship in another country that doesn't support dual nationality or triple nationality in the future will have to renounce citizenship of one country.
How Long Does the British Citizenship Application Process Take?
There is no defined time for the applications. However, the UK home office assures the processing of applications within the first six months of their submission.
Applicants can expect a decision after three and six months when the Home Office receives the application.
It can take a little longer for complex applications. For applications that fail to fulfil the requirement, the turnaround can be longer as the Home Office will ask for more information.
What is the Fee for a British Citizenship Application?
This is the most recent British Citizenship Application fee that Irish Citizens need to pay:
£1,330 for British citizenship by naturalization
£1,206 for nationality registration
£80 for the citizenship ceremony
£5 for the administration of a citizenship oath
Can I Renounce my British Citizenship?
It is permissible for Irish Nationals to renounce their British citizenship.
However, you don't have to renounce your British citizenship if you apply for citizenship elsewhere. You can hold more than one citizenship if the countries permit.
The renouncing of citizenship in Britain will not affect any of your immediate family members, but the same cannot be said for future children you may have.
Irish citizens can renounce their British citizenship if:
They are over 18 years of age
Have other citizenship or nationality
Acquire citizenship or nationality of some other country
You may receive a 'Declaration of Renunciation' certificate as soon as the renouncement application is accepted. It is proof that you no longer own British citizenship.
The application for British citizenship can be a grueling process, and you must take help from experts to ensure everything goes smoothly and you get the results you desire. Irish Nationals should contact Total Law today!
Advice Package
Comprehensive immigration advice tailored to your circumstances and goals.
Application Package
Designed to make your visa application as smooth and stress-free as possible.

Fast Track Package
Premium application service that ensures your visa application is submitted to meet your deadline.
Appeal Package
Ensure you have the greatest chance of a successful appeal. We will represent you in any case.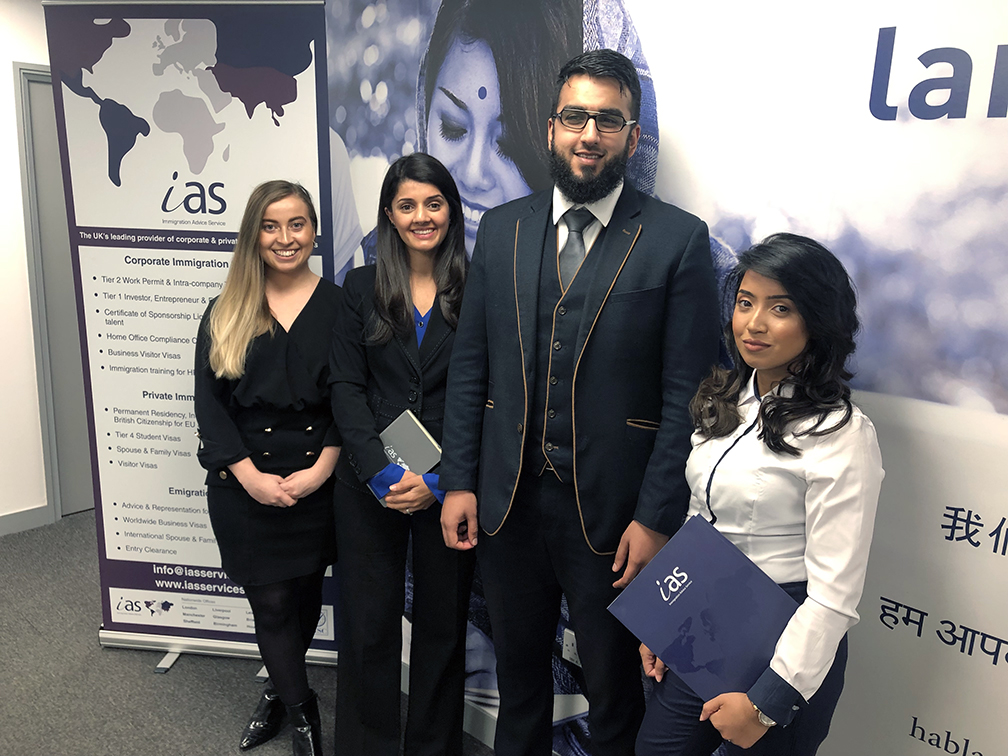 The Advice Package
During this untimed Advice Session with our professional immigration lawyers in London, you will receive our comprehensive advice, completely tailored to your needs and your situation.
Request the Advice Package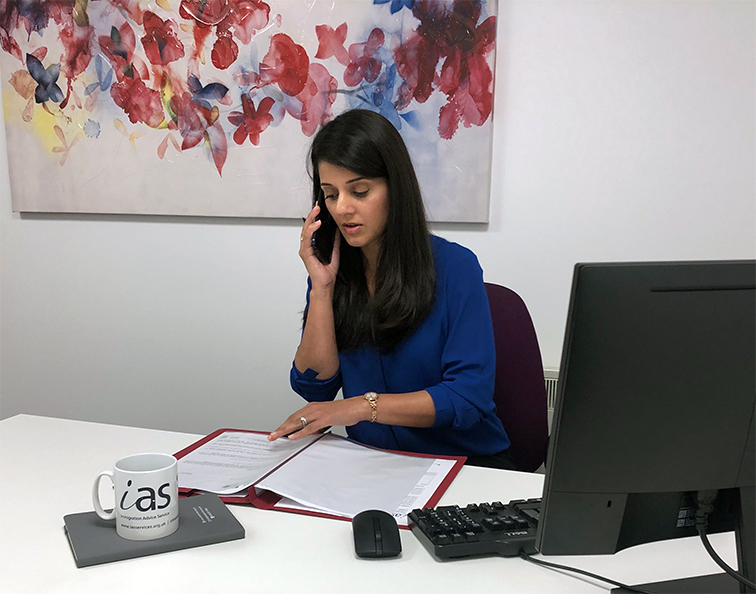 The Application Package
With our Application Package, your dedicated immigration lawyer will advise you on your application process and eligibility. Your caseworker will then complete and submit your forms to the Home Office on your behalf.
Request the Application Package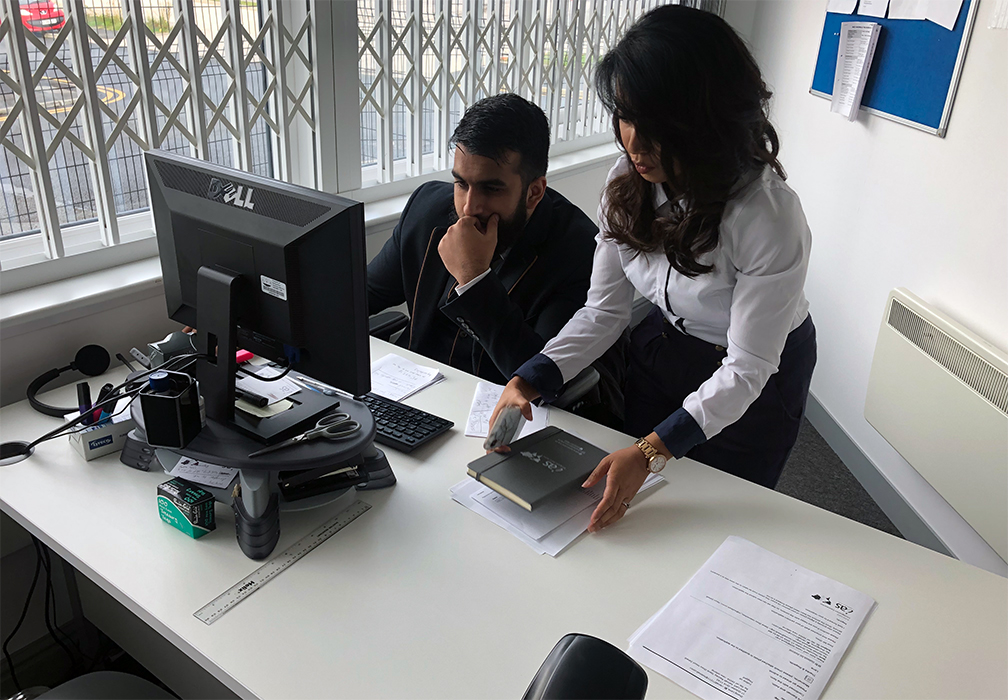 The Fast Track Package
Our Fast-Track Application Package is a premium service for those who need to submit their application in time with their deadlines. Your case will become a top priority for our lawyers and you will benefit from our highest-quality services.
Request the Fast Track Package
The Appeal Package
By choosing our Appeal Package, you can rely on our lawyers' legal knowledge and experience to ensure you have the highest chance of a successful appeal. We will also fully represent you in any hearings/tribunals.
Request the Appeal Package
Related pages for your continued reading.
Frequently Asked Questions
We can help you file an appeal and ensure that you follow the right path to get the approval you need.
British citizenship entitles you to apply for a UK passport, and then you can receive the complete rights of a British citizen.
It is not uncommon for previous convictions to affect your status but the intensity is to be decided by the intensity of your offence.