UK Adult Dependent Visa
The UK adult-dependent visa is for foreign nationals that require long-term care and financial support from family members who are living in the United Kingdom.
If you have any questions regarding the Adult Dependent UK visa or need assistance with applying, you can call us on (+353) 061 518 025 or contact us online via our live chat.
What is the UK Adult Dependent visa?
The UK Adult Dependent visa is for non-EEA citizens that require long-term personal care to perform everyday tasks, whether that is due to age, illness or disability, or practical and financial resources which can only strictly be provided by the relative that holds settled status in the UK or is a British citizen.
Due to British-Irish relations, Irish citizens do not need to apply; this UK family reunification visa is for non-Irish citizens living in Ireland by way of an Employment Permit, Long Stay D Visa or other Irish residence visas. If the adult-dependent fits that, they will need to apply for an adult-dependent relative visa before being able to join their daughter, son, or other family members that are in the UK already.
For more information or assistance with this visa, you can call our UK office on 0333 305 9375 or our Ireland office on (+353) 061 518 025. We would love to help you.
"I'm very happy with the standard of training received on the OISC Level 1 course, i passed my exam. Thank you!"
"My application was approved and a huge weight has been lifted from our shoulders this year "
"We used this service for the spouse visa extension application to assure that all the information was valid and correct."
Do Irish citizens need to apply for an adult-dependent relative visa?
The UK government and the Ireland government have an agreement that dates back to 1921, known as the "Common Travel Area."
The Common Travel Area allows Irish citizens to freely work, live, study, and become residents in the UK without having to go through any of the immigration processes that citizens from other countries, including those from the European Union or non-EEA family members, require before making the move to the UK. That means that Irish citizens share the same rights as any British citizen.
Despite Brexit, the Common Travel Area remains intact and the rights of free movement between the two countries will not change. That is all to say that if an adult family member is an Irish citizen and requires assistance, they can absolutely move to the UK in order to get that support from their family members residing there. They will have immediate access to health care and any health professional they require.
What are the eligibility requirements for an adult-dependent relative visa?
To be eligible to start the application process, the applicant should be living outside of the UK and require long-term care from a parent, grandchild, brother, sister, adult child, son, or daughter.
The person offering the care must:
Be a British or Irish citizen
Be settled in the UK with either indefinite leave to remain, settled status, or proof of permanent residence
Be from the EU, Switzerland, Norway, Iceland, or Liechtenstein and hold pre-settled status
 Hold refugee status or humanitarian protection in the UK
The applicant for the adult-dependent relative visa must be able to prove the following:
You require long-term care to do everyday personal and household tasks because of age, illness, or disability.
The care you require isn't available or affordable in Ireland
The person you'll be joining in the UK can support, accommodate and care for you without claiming public funds for at least 5 years
You're 18 or over
What is the supporting documentation for the adult-dependent relative visa?
There are extensive supporting documents that can serve as evidence that you qualify for this visa. Supporting documents required include:
Full names
Date of birth
Current passport or other valid travel ID
Copies of the photo page and any visa or entry stamps in your previous passports
Copy of the biometric residence permit (If applicable)
Details of any previous immigration applications you've made
Details of any criminal convictions (if applicable)
National insurance number
Tuberculosis test results
If these documents are not in English or Welsh, they have to be translated by a recognized person prior to submission.
What is the application process for the adult-dependent relative visa?
The Adult Dependent Relative visa offers entry clearance only to applicants outside the UK. So, if you are in the UK, you cannot switch onto this visa from another from within the UK.
Prior to applying, the applicant should prepare the necessary information and documents, including, when applicable, their sponsor's (who is a UK citizen or has settled status) written undertaking that they will be responsible for the applicant's maintenance, accommodation, care, and bear complete financial responsibility for at least 5 years without relying on public funds, and all medical evidence.
The application process for this visa is completed online on the UK government website. As part of the application, applications need to complete Appendix 1, too. In addition, you may be required to pay the application fees and submit your supporting documents.
For applications done outside of the UK, the fee is £3,250. However, if your close family member has a refugee or has humanitarian protection, the fee is reduced to £388 as this status is deemed "exceptional circumstances."
How long will the adult-dependent relative visa last?
The length of the adult-dependent relative visa will depend on the status of your sponsoring family member.
If your family member is a British or Irish citizen or is settled in the UK, then the stay of the application is unlimited and it won't be necessary to do any extensions.
However, if your sponsoring family member holds pre-settled status, then they must have been living in the UK before 1 January 2021. In this case, you are given immigration permission to stay as long as your family member stays, but you will need to apply to extend or settle when/if they do.
If your family member has refugee status or humanitarian protection in the UK, you can stay as long as your family member stays, but you'll need to apply to extend or settle when they do.
What are the reasons the adult-dependent relative visa may be rejected?
The adult-dependent relative visa has very strict application requirements, so rejections often occur. There are a number of reasons an application might be rejected. This includes:
Failure to provide enough sufficient evidence of a family relationship between the UK sponsor and the visa applicant (such as an elderly, dependent parent)
Not enough proof showing that the individual requires long-term personal care due to age, illness, or disability
The Home Office is not convinced that a similar standard of care could not be found in Ireland
Proof of sufficient financial, accommodation, and care maintenance for at least five years was not provided
Luckily, per immigration rules, if the application is indeed rejected, it is possible to challenge the decisions through an administrative review or appeal via the First-Tier Tribunal.
The application process for the UK Adult dependent visa requires a lot of evidence, not only to prove a family relationship but also that the applicant can't access care in Ireland. We understand how much caring for your family member matters to you, and we will work hard to ensure it happens.
Our immigration lawyers will first check to see if you and your adult dependent relative are eligible for this route. If you are, we will thoroughly check your documents and other evidence to ensure they are sufficient for the application and complete a high-standard application for you. Get in touch with us today through a phone call on (+353) 061 518 025 or live chat.
Advice Package
Comprehensive immigration advice tailored to your circumstances and goals.
Application Package
Designed to make your visa application as smooth and stress-free as possible.

Fast Track Package
Premium application service that ensures your visa application is submitted to meet your deadline.
Appeal Package
Ensure you have the greatest chance of a successful appeal. We will represent you in any case.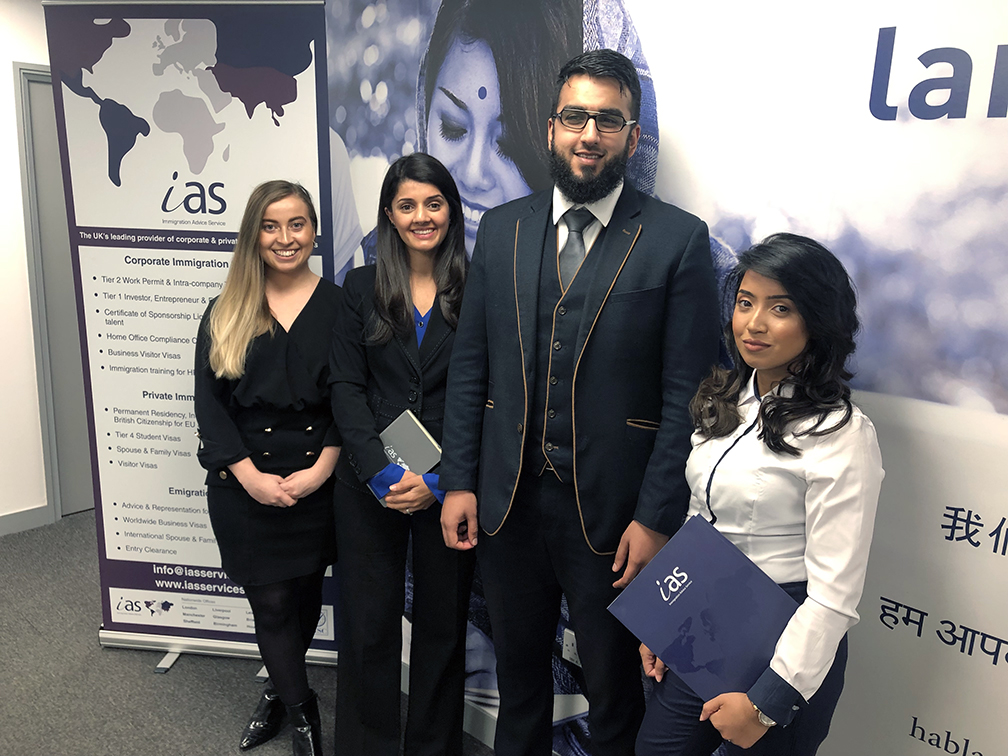 The Advice Package
During this untimed Advice Session with our professional immigration lawyers in London, you will receive our comprehensive advice, completely tailored to your needs and your situation.
Request the Advice Package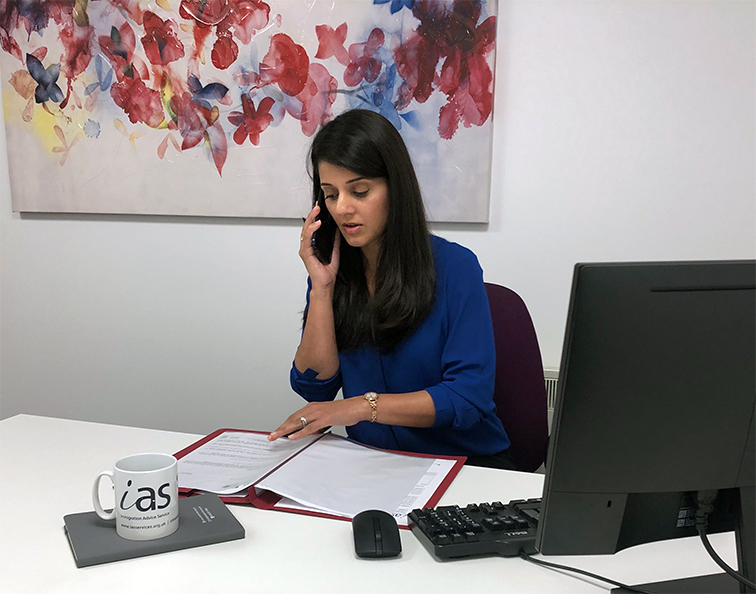 The Application Package
With our Application Package, your dedicated immigration lawyer will advise you on your application process and eligibility. Your caseworker will then complete and submit your forms to the Home Office on your behalf.
Request the Application Package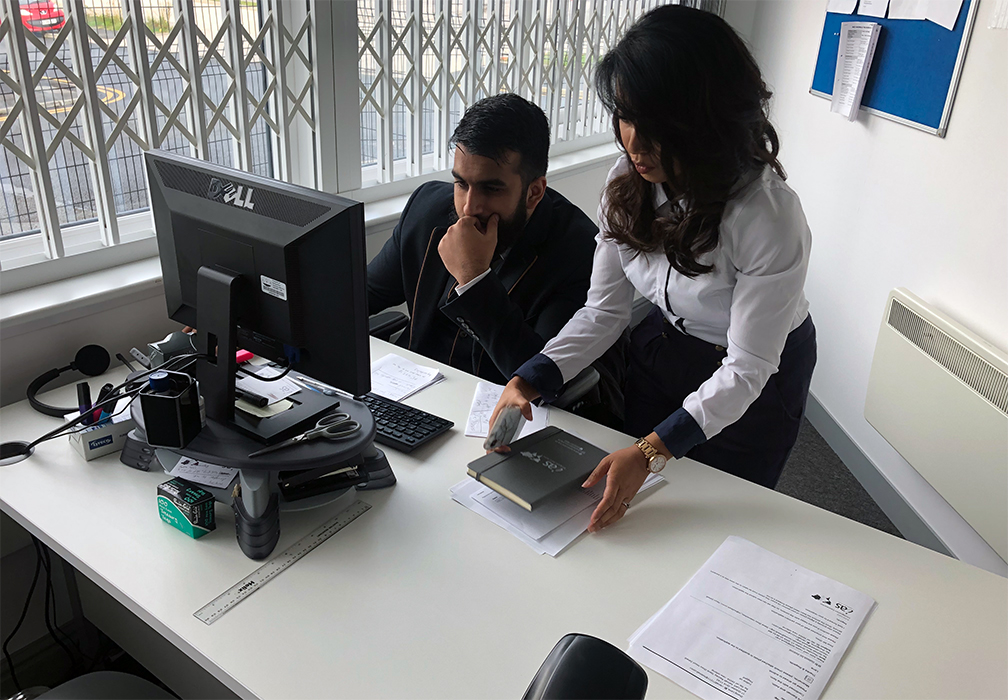 The Fast Track Package
Our Fast-Track Application Package is a premium service for those who need to submit their application in time with their deadlines. Your case will become a top priority for our lawyers and you will benefit from our highest-quality services.
Request the Fast Track Package
The Appeal Package
By choosing our Appeal Package, you can rely on our lawyers' legal knowledge and experience to ensure you have the highest chance of a successful appeal. We will also fully represent you in any hearings/tribunals.
Request the Appeal Package
Related pages for your continued reading.
Frequently Asked Questions
No this is not required if the application is to be cared for by a relative in the UK.
You can include in the application their decline as a result of age, illness, or disability. In order to satisfy the Home Office that you meet these requirements, you may wish to include notes, a letter, or a medical report to comment on the long-term personal care.
Personal care must be care provided by another person and does not include support provided by medical professionals/aids or medication. Personal care tasks may include 'everyday tasks like washing, dressing, eating and cooking, and other activities of daily living.
It must be determined that even with the practical and financial help of the relative settled in the UK, personal care cannot be obtained in Ireland. This could be due to financial resources and/ or a lack of reasonably affordable care in Ireland or because there is no one in Ireland that can provide such care.
If the adult-dependent relative does have close relatives in Ireland, it is unlikely this requirement will be adequately met.