Applying for a British Passport for Irish Citizens
If you're a British citizen over 16 years old and have never had a UK passport, you can apply for your first adult British passport.
For assistance with your application process, do not hesitate to call Total Law at  (+353) 061 518 025 You can also use the online contact form to get in touch with our expert immigration lawyers, that will support you through the entire application.
What is the British Passport?
The British passport is a travel document that proves that you are a British national and allows you to enter and leave Britain free of immigration controls. The passport is also an identity document that will enable you to move freely within the UK and proves your right to apply for work, study, and access state benefits.
The UK passport is one of the most coveted travel documents in the world. It grants visa-free access to many countries in the world.
While the UK was a member state of the EU/EEA, the British passport allowed you to travel freely between EU member states under the EU treaty rights. Following Brexit, British passport holders can only travel to the Schengen Area without a visa for 90 days. However, under the common travel area (CTA) agreement, the UK passport allows you to enter Ireland freely.
An adult British passport lasts for ten years. Upon expiry, you will then make a passport renewal application.
"I'm very happy with the standard of training received on the OISC Level 1 course, i passed my exam. Thank you!"
"My application was approved and a huge weight has been lifted from our shoulders this year "
"We used this service for the spouse visa extension application to assure that all the information was valid and correct."
Who is Eligible to Apply for a British passport?
Every British national over 16 years old is eligible for a passport.
You may be a British citizen by birth, marriage, or naturalization.
If you're a British citizen by birth and have never owned a British passport, you're eligible for a first-time UK passport application once you're 16 years or are three weeks away from your 16th birthday.
As a citizen by naturalization, the British passport application is typically the final step in the naturalization process.
Obtaining your British passport proves that you are a legitimate British citizen.
You cannot apply for a British passport before acquiring British citizenship.
The application process for a British passport must only begin after you have acquired citizenship
Total Law's expert immigration lawyers are on hand 24/7 to help you with every step of the naturalization process and passport application process.
How to Apply for a British Passport
Depending on your situation, you can apply for a British passport from inside the UK or overseas.
Applying from within the UK
If you reside within the UK, you can apply for your first adult British passport online or via Post. To apply online, you'll need;
a digital photo of yourself
someone who can confirm your identity (counter signatory). This person must be;
above 18 years
live in the UK
have a valid British or Irish passport
have known you for at least two years
know you as a friend, neighbour, or colleague
work in a recognized profession such as accounting, pharmacy, etc.
be recognized as a person of good standing in the community
not be related to you by birth or marriage
not be working for the home office
certain supporting document
Your credit or debit card
You'll also need to pay the online application fee.
Online applications are easier, cheaper, and faster. You'll have to fill out the online application form, submit it, and pay the necessary fees. Her Majesty's (HM) Passport Office will contact your countersignatory via email with instructions on what to do. After your countersignatory has confirmed your identity, the Passport office will email you instructions on what documents to submit and how to submit them. You may also need to attend an interview.
To apply for a British passport via Post, you'll need;
a filled-in application form
two passport photos
a countersignatory to confirm your identity
supporting documents
You'll need to get the application form from a Post Office that offers the Passport Check and Send service. You'll fill certain designated sections, while your countersignatory will fill out a different section. Your countersignatory will also sign and date the photos that you will submit.
Afterwards, you will submit the filled-out form, photos, and your supporting document via the post office. The 'Check & Send Service' can check over your documents and post them to HM Passport Office by Special Delivery. Alternatively, you can post your documents directly to UKVI. If you need the passport urgently, you may book an appointment to access the online premium or fast-track services.
Applying for a British passport from Overseas
If you live outside the UK or travel outside the UK after your naturalization process, you may apply for your first UK passport from your country of residence.
The first step is for you to use the Home Office Overseas tool to get specific advice on how to apply for your passport from the country where you are. If you reside in the United States, Ireland, or most non-visa-required countries, you can apply for your passport online by completing the Overseas British Passport application.
To apply for a British passport overseas, you will need;
A digital passport photo
A filled-out application form
You may need someone to confirm your identity.
Supporting documents
Pay the passport application fees
The Home Office will provide details of which documents you need to send and where to send them. Your documents will be couriered to HM Passport Office with the required information to process.
As part of your application, HM Passport Office may require you to do an interview to confirm your identity. This interview typically takes less than 30 minutes and can be done online via video call.
Documents needed for UK Passport Applications
Whether you're applying from within the UK or outside the UK, you must submit certain documents to support your application.
Being a British citizen by naturalization does not automatically mean that your passport application will be accepted.
Each application will be considered individually. Another essential point to note is that you cannot send photocopies of your documents.
Only original documents will be accepted for processing by the Passport Office.
The following documentation is pertinent to your application for a first British passport
Your birth certificate or adoption certificate if you were adopted
Documentary evidence of at least one of your parents' immigration status if you were born in the UK after January 1983
Your certificate for naturalization or, if you were born abroad, your certificate of registration
If you have changed your name, you must provide at least one document that shows the name change, e.g., a marriage certificate or civil partnership certificate
Coloured passport-sized photographs
If any of your documents are not in English or Welsh, you must translate them and submit the certified translations with the original copies.
Processing Times
When making your first passport application, you may have to wait a while to allow HM Passport Office to carry out all the required checks. Typically, the Passport Office will take six weeks to process your first passport application.
To avoid having delays in your applications, ensure that;
The name on your passport matches the name which appears on your documentation. If your name has changed, you must use your new name within your application
List all of your maiden/previous names
Getting your new passport and supporting documents
HM passport office will send you your new passport by courier or recorded delivery after processing your application. If you live overseas, your passport will be delivered to the address you filled in the OS application form. So ensure that you fill in the correct address.
The office will return your supporting documents separately from your passport.
How you get them depends on the delivery option you choose when filling in your application. If you wish, you can pay an additional charge for secure delivery that will let you track your package.
Passports fees
The passport fees depend on where and how you are applying.
If you apply for your first passport online, you will pay £75.50. However, if you are submitting a paper application, you will pay £85.
Applying for a child's passport costs £49 to apply online and £58.50 with a paper form from the Post Office.
if you're applying from overseas, the passport costs £86 for an adult and £56 for a child. In addition, you will pay a £19.86 courier fee.
Applying for a child passport
You can apply for a UK passport for your child if your child is a UK national and is under 16 years. To apply for a child passport, you must sign the form on their behalf and act as the official applicant.
You can only apply for a child's passport if you have parental responsibility for the child. You must provide both your details and that of the child. You must provide the details of both parents on the application form. If for any reason, you cannot provide any detail, you must explain the reason via a letter.
A child passport is valid for five years.
British passport application refusal
In some cases, a passport application may be refused. This is usually the case if;
The Passport Office cannot verify all the details on an application
A person is being investigated for citizenship deprivation purposes
A person has an incomplete application or provides inaccurate information
An applicant has not paid the application fee
There are suspicions that the applicant intends to use the passport for terrorism-related or criminal activities.
How can Total Law help?
The British passport application process can be quite hectic. In addition, it can be frustrating when your application is denied. Total Law understands the need for a seamless passport application and is committed to helping you obtain that.
Our immigration lawyers can assist you through each stage of the application process. We will help you check your supporting documents to ensure they are sufficient for your application. We will also help you fill out your application forms, submit your application and liaise with the Home Office to ensure that the entire process is smooth for you.
Your passport application should not give you worries.
Contact us at (+353) 061 518 025 or use our online contact form to get in touch with an immigration lawyer.
Advice Package
Comprehensive immigration advice tailored to your circumstances and goals.
Application Package
Designed to make your visa application as smooth and stress-free as possible.

Fast Track Package
Premium application service that ensures your visa application is submitted to meet your deadline.
Appeal Package
Ensure you have the greatest chance of a successful appeal. We will represent you in any case.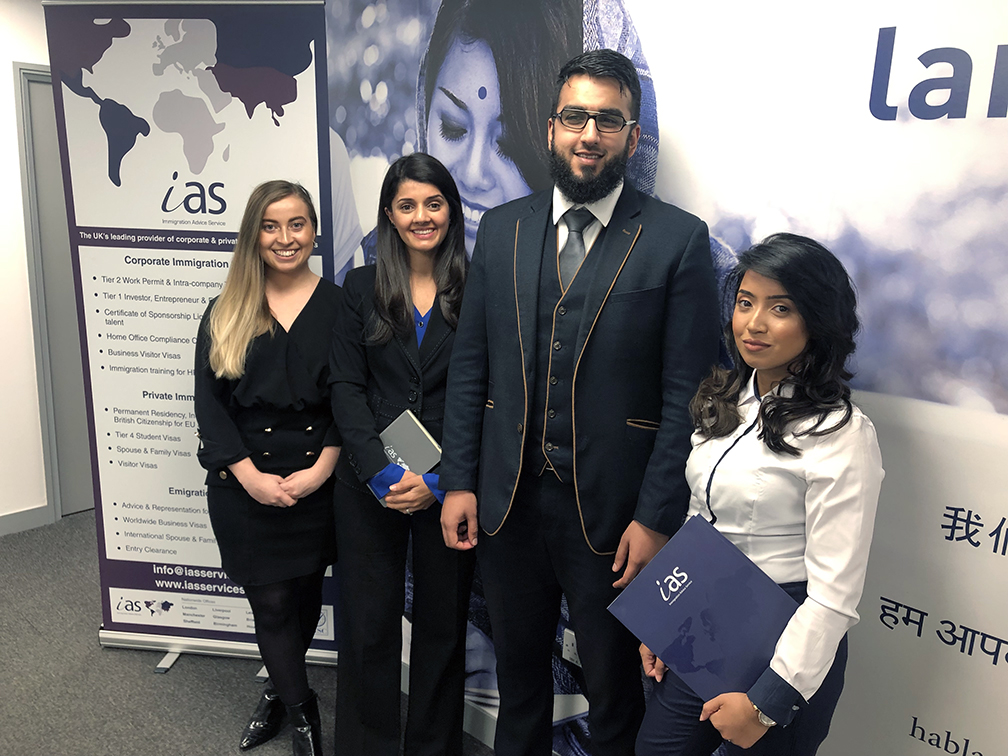 The Advice Package
During this untimed Advice Session with our professional immigration lawyers in London, you will receive our comprehensive advice, completely tailored to your needs and your situation.
Request the Advice Package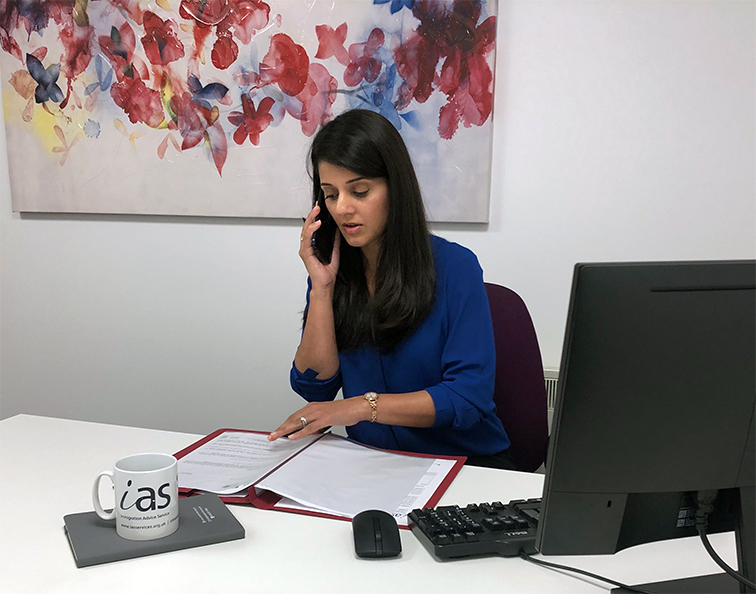 The Application Package
With our Application Package, your dedicated immigration lawyer will advise you on your application process and eligibility. Your caseworker will then complete and submit your forms to the Home Office on your behalf.
Request the Application Package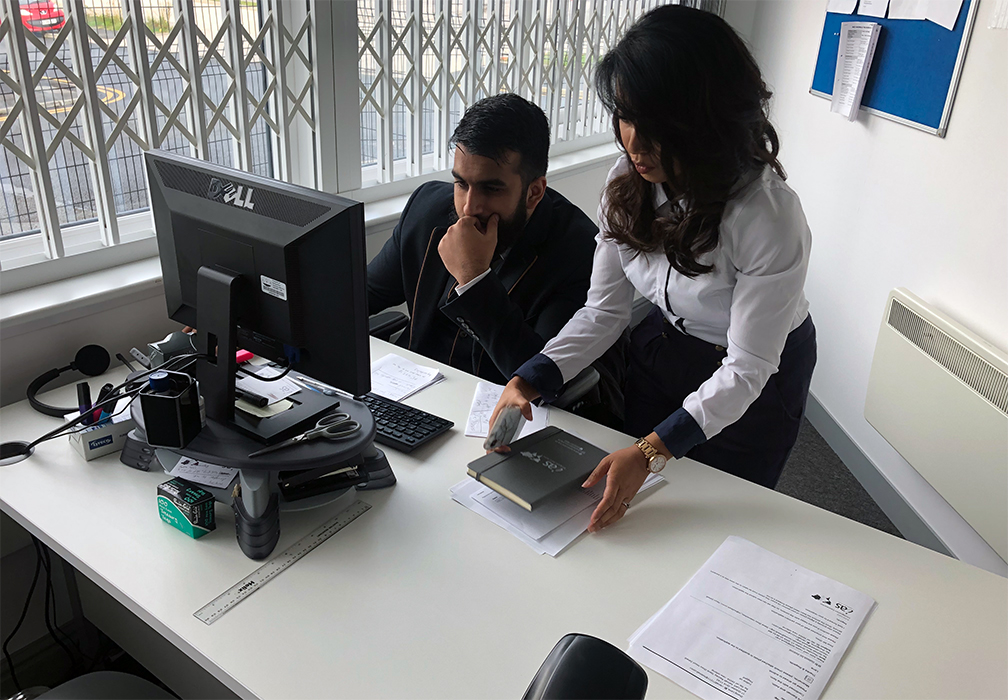 The Fast Track Package
Our Fast-Track Application Package is a premium service for those who need to submit their application in time with their deadlines. Your case will become a top priority for our lawyers and you will benefit from our highest-quality services.
Request the Fast Track Package
The Appeal Package
By choosing our Appeal Package, you can rely on our lawyers' legal knowledge and experience to ensure you have the highest chance of a successful appeal. We will also fully represent you in any hearings/tribunals.
Request the Appeal Package
Related pages for your continued reading.
Frequently Asked Questions
There are numerous advantages to holding both the UK and Irish passports. Luckily, Britain and Ireland allow citizens from each country to hold dual nationality. As an Irish citizen, if you can prove your eligibility for British citizenship, you will become a British citizen by naturalization and can then apply for a UK passport.
You can easily renew your passport from within or outside the UK after it expires. You can also replace lost or stolen passports easily,
The procedure for renewing an expired passport is similar to making a new application. However, the renewal processing time is faster. Renewing a passport costs £75.50 online or £85 if you submit your application via paperwork.