UK Business Visas
Non-British professionals and entrepreneurs who would like to come to the UK for business-related activities will need to apply for a UK Business Visa. Learn more about the various types of UK Business visas here.
Contact Total Law's immigration lawyers at 0333 305 9375 if you wish to find out more about the UK Business visa process, or if you seek immediate assistance with your visa to the UK.
Types of UK Business Visas
As an Irish citizen, working in the UK normally doesn't require Irish nationals to acquire a UK visa. Thanks to an agreement between the Irish and UK governments, emigrating to the UK for work or business is generally straightforward. However, there might be some situations where individuals will be required to get a UK business visa.
There are a few different visa options available to people from Ireland:
Certificate of Sponsorship
Innovator Visa
Start-up Visa
Global Talent Visa
Investor Visa
Foreign nationals who would like to visit the UK for business on a short-term scale may need to apply for a Standard Visitor Visa. This UK Business Visa is valid for 6 months and applicants can apply for it up to 3 months before they travel.
"I'm very happy with the standard of training received on the OISC Level 1 course, i passed my exam. Thank you!"
"My application was approved and a huge weight has been lifted from our shoulders this year "
"We used this service for the spouse visa extension application to assure that all the information was valid and correct."
Working in the UK Without a Visa
An agreement known as the Common Travel Area (CTA) between the governments of Ireland and the UK, allows Irish citizens to freely travel to and work in the UK without a visa. This longstanding agreement was renewed in 2019 to deal with the changes created by Brexit.
The Common Travel Area allows Irish nationals to live, work, study, vote, receive healthcare, and more in the UK without a visa. Though, not every person living in Ireland is covered by the provisions in this agreement.
An Irish citizen that was born in another country, will not need a visa to emigrate to the UK. Someone in this situation can enter the UK from Ireland without routine immigration controls and stay as long as they want. Though if you live in Ireland but are not a citizen, you will need to know more about UK business visas.
Immigrating Irish citizens with non-Irish members of their family will require visas for them to enter the UK and stay with them. Even for individuals who are permanently living in Ireland, the points-based immigration system might be the only way to work in the UK. People in this situation have a few different options to suit their circumstances, including sponsorship by an employer to allow them to apply for a visa.
Sponsoring Foreign Workers
To employ Irish residents that don't have an Irish passport, employers need to apply for a sponsor licence.
Any foreign worker without the immigration rights to work in the UK can be sponsored to help them get a visa. Some foreign workers might be considered 'settled workers', allowing them to work in the UK without sponsorship.
Settled workers can be any of the following:
British citizens
Irish citizens, with some exceptions
British Overseas Territories citizens
Commonwealth citizens with the right to abode
EU, EEA, or Swiss citizens if they have a Leave to Remain under the EU Settlement Scheme
Anyone else with Indefinite Leave to Remain in the UK
Irish citizens can work in the UK as long as they don't have an international travel ban, deportation order, or an exclusion decision against them. Irish citizens can apply under the EU Settlement Scheme to remain in the UK, though it isn't required.
Sponsor Licence Application
To sponsor foreign workers as a business in the UK, a sponsor licence will be required. The licence can allow sponsorship of skilled workers, specialist workers, ministers of religion, and international sportspersons as well as temporary workers.
The application can be completed online with supporting documents provided. There is a fee to apply, though the amount depends on the type of licence, the size of the organisation, and whether it has charity status.
The application process will confirm that the organisation is lawfully operating in the UK. It will also be determined if they are honest and reliable, without a history of detrimental behaviour to the public good.
Certificate of Sponsorship
If a UK business wants to hire a non-Irish citizen, a certificate of sponsorship can be assigned to the foreign national employee. They can then use this to apply for a visa within 3 months of the intended employment start date.
Certificates can be obtained through the sponsor management system (SMS), and a sponsor licence is required to gain access. These certificates are divided into two types: defined and undefined certificates.
Defined Certificates
If you are looking to employ a skilled worker from outside the UK, a defined certificate can be obtained through the sponsorship management system.
These certificates are typically approved within a day, though this can take longer if more checks are needed. The certificate will show in the SMS once approved, and can then be assigned to the future employee.
Undefined Certificates
For skilled workers already inside the UK and any other applicants with other visas, an undefined certificate can be used. During the application for a sponsor licence, employers are asked to estimate how many licences will be required. Undefined certificates can be used for temporary as well as longer-term skilled workers.
Certificate Fees
When a certificate is assigned to a worker, the UK sponsor will need to pay the visa fee assigned to each certificate. This visa fee will depend on the type of sponsor licence being applied for. Certificate fees are as follows:
Temporary Worker: £21
Worker: £99
International Sportsperson (12 months or less): £21
International Sportsperson (more than 12 months): £199
Along with these charges, an additional immigration skills charge might be due. This charge will not apply to many different scientist professions, research and development managers, higher education professionals, and sports players and coaches.
The immigration skills charge will have to be paid when assigning a certificate of sponsorship. Costs will depend on the size of the organisation:
Small or charitable: £364 (initial 12 months), £182 (additional 6 month periods)
Medium or large: £1,000 (initial 12 months), £500 (additional 6 month periods)
An organisation will fall into the medium or large category if two of the following apply:
A turnover of more than £10.2 million
Assets greater than £5.1 million
The UK employer or business employs more than 50 workers
Innovator Visa
The Innovator Visa replaced the former UK Entrepreneur Visa (Tier 1). This visa allows non-UK business professionals to come to the UK without the need for sponsorship to set up a new business in the UK. Furthermore, this business or project with UK employees must be new and different from anything else available in the business sector.
The UK Innovator Visa allows visa holders to stay for 3 years in the UK. Visa holders may renew their visa as many times as needed. Foreign nationals are eligible to apply for settlement in the UK at the end of 3 years spent in the country.
Requirements
The business must be a new enterprise
The business idea and plans must be original and approved by an endorsing body
The UK business project needs to include ideas and plans for a viable business that has the potential to succeed and grow
The visa applicant must be able to read, write and speak English adequately
Applying for an Innovator Visa
Applications can be made online, and you can also include your partner and any children if eligible. When you apply, documents will be required to prove your identity, and you might also be required to make an appointment for the collection of biometric information (photograph and fingerprints).
When all of the necessary documents have been provided, it can take as long as 8 weeks to receive your decision if you are in the UK. When applying outside of the UK the decision should arrive in 3 weeks.
Fees
When applying outside the UK: £1,036
Extending or switching when in the UK: £1,292
These fees apply to you and each member of your family that is also applying. There is also a healthcare surcharge to pay along with the Innovator visa charge. The price you pay will depend on your circumstances and could be more than the visa charge.
Start-up Visa
The Start-up visa is similar to the Innovator visa though only permits you to stay in the UK for 2 years, and this cannot be renewed. You might be able to switch to an Innovator visa after 2 years if the business is sustainable and you meet other criteria.
Requirements
The visa applicant has received an endorsement by either a UK higher education institution or a business organisation
The business is new
The business idea needs to be innovative
The business must have the potential to succeed
Start-up Visa Application
Applications can be made online, and your immediate family can be included in the application. Documents to prove identity are required, and you should find out the result in under 8 weeks.
Fees
When applying outside the UK: £378
Switching when in the UK: £508
These fees will also be charged for each partner and child attached to the application. The health surcharge will also need to be paid during the application for each applicant.
Global Talent Visa
If you are a leader in your field or have the potential to be one, you could qualify for a Global Talent visa which allows you to work in the UK for 5 years. If you are a pioneer or have been very successful in academia, research, digital technology, and the arts or culture, the Global Talent visa is an option.
Requirements
To be accepted for this visa, you'll need an endorsement or a recognized award in your field. What exactly is required varies but could simply be a job offer in some cases.
Applying for a Global Talent Visa
The online application requires proof of identity, which means documentation is required and possibly an appointment for biometric information collection. When these documents have been provided, it can take up to 8 weeks for the decision.
Fees
Application for the Global Talent visa costs £623. This is paid in two parts, £456 for the endorsement application, and £167 when actually applying for the visa. Even if you have an award that gives you eligibility, the cost will be £623.
You can also include your partner and children when applying. Each person will be charged an additional £623 in addition to the healthcare surcharge which is payable each year.
Tier 1 Investor Visa
It is no longer possible to obtain a new Tier 1 Investor visa. This visa scheme was ended due to security concerns in February 2022. If you currently have one, you might be able to renew it for a further 2 years or apply for Indefinite Leave to Remain.
Advice Package
Comprehensive immigration advice tailored to your circumstances and goals.
Application Package
Designed to make your visa application as smooth and stress-free as possible.

Fast Track Package
Premium application service that ensures your visa application is submitted to meet your deadline.
Appeal Package
Ensure you have the greatest chance of a successful appeal. We will represent you in any case.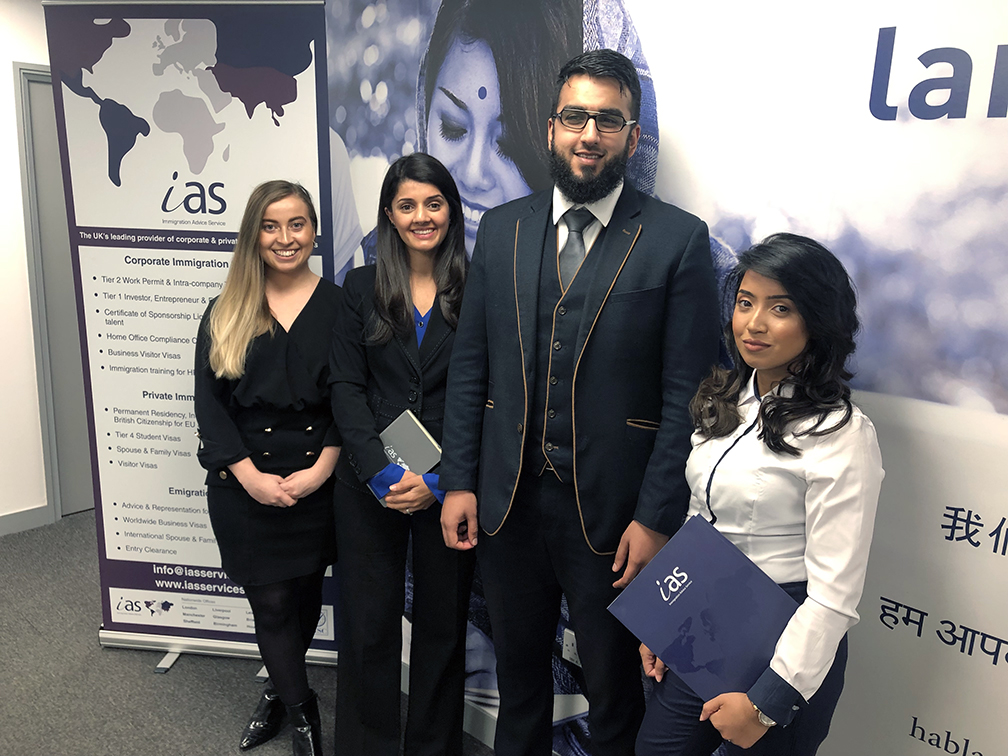 The Advice Package
During this untimed Advice Session with our professional immigration lawyers in London, you will receive our comprehensive advice, completely tailored to your needs and your situation.
Request the Advice Package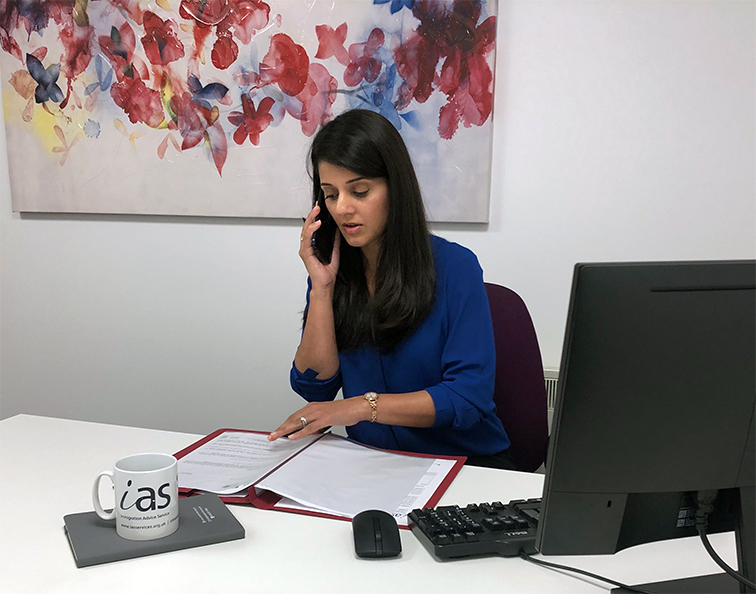 The Application Package
With our Application Package, your dedicated immigration lawyer will advise you on your application process and eligibility. Your caseworker will then complete and submit your forms to the Home Office on your behalf.
Request the Application Package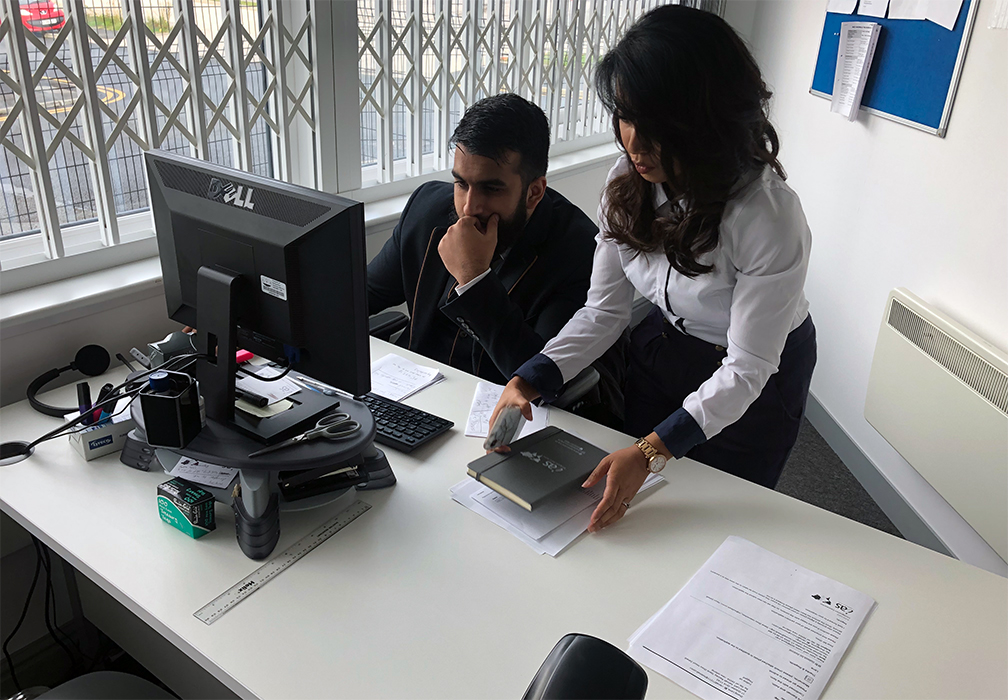 The Fast Track Package
Our Fast-Track Application Package is a premium service for those who need to submit their application in time with their deadlines. Your case will become a top priority for our lawyers and you will benefit from our highest-quality services.
Request the Fast Track Package
The Appeal Package
By choosing our Appeal Package, you can rely on our lawyers' legal knowledge and experience to ensure you have the highest chance of a successful appeal. We will also fully represent you in any hearings/tribunals.
Request the Appeal Package
Related pages for your continued reading.