UK Health and Care Worker Visa for Irish Citizens
Non-visa nationals who wish to work as health and care workers in certain healthcare roles in the UK may be able to receive a visa for up to five years if they meet eligibility requirements. The health and care worker visa offers reduced visa fees compared to the skilled worker visa route.
If you are planning to travel to the UK to work as a health care professional, contact Total Law to receive personalised advice from qualified immigration experts. Call (+353) 061 518 025 or use the online contact form to get assistance with work permits and immigration permissions for paid work in the UK.
What is the Health and Care Visa?
The health and care worker visa is intended for non-visa nationals who wish to travel to the UK to work in the healthcare sector in specific healthcare roles. Skilled candidates for the health and care visa include:
Healthcare assistants
Nursing home sector
Speech and language therapists
Occupational therapists
Social workers
The visa offers a low-cost incentive to healthcare workers with reduced visa fees compared to the skilled worker visa and helps to address labour shortages in the healthcare sector in the UK. Health and care visa holders are also exempt from the immigration health surcharge required of most other visa applicants. Irish nationals may not require a health and care worker visa in order to take paid healthcare jobs in the UK. Consult a qualified immigration lawyer to determine the most efficient employment route for your situation.
Holders of the health and care worker visa are permitted to work for:
The NHS
An NHS supplier
Adult social care
Certain voluntary organisations
In addition to their primary job, visa holders are permitted to study, take on a second job with some stipulations, bring their eligible dependent family members to the UK, travel in and out of the UK, and apply for Indefinite Leave to Remain in the UK after a period of five years.
Health and care worker visa holders are not permitted to:
Access public funds or benefits in the UK.
Remain in the UK after the valid term of their visa.
Vote in elections.
Work in a job other than the one listed on their visa without additional permission.
The health and care worker visa is valid for a length of up to five years. You may be able to extend the visa provided you meet eligibility requirements. After living in the UK for five years on a valid visa, you may be eligible to apply for settlement status. Irish nationals may not require a visa in order to work in the healthcare sector in the UK. Contact a qualified immigration lawyer to determine your visa-required status according to your circumstances.
"I'm very happy with the standard of training received on the OISC Level 1 course, i passed my exam. Thank you!"
"My application was approved and a huge weight has been lifted from our shoulders this year "
"We used this service for the spouse visa extension application to assure that all the information was valid and correct."
Eligibility
Applicants for the health and care worker visa must meet the eligibility requirements in order to be approved. The health and care worker visa is only intended for specific healthcare roles to address skill shortages and labour shortages in the UK. Applicants must have immediate skills in one of the following occupations:
Occupational therapist
Social worker
Speech and language therapist
Licensed nurse
Registered nurse
Healthcare Assistant
Senior healthcare and nursing home assistant
Adult social care worker
Public health care assistants
Medical technicians
Laboratory technicians
Applicants must have a job offer from a licensed UK employer in one of the above eligible categories. The sponsoring organisation must have a valid license to recruit staff from outside of the UK to address labour shortages and skill shortages by supplying more workers with critical skills in specific occupations. Healthcare assistants recruited must meet the minimum salary requirement and have enough funds to support themselves for the duration of their visa. The minimum salary requirement varies depending on the healthcare sector and role but is generally about £25,600.
Certain applicants may be exempt from the minimum annual salary requirement in some situations, including when there is an additional demand for the occupation the applicant works in. The minimum annual remuneration threshold also does not apply to people aged under 26 or those who hold a STEM PhD that is relevant to the role they will fill.
If you are unsure if your job may be on the ineligible occupation list, read the health and care worker visa guidance provided by the UK government or consult a qualified immigration advisor.
Eligibility for Dependent Family Members
Healthcare assistants and other healthcare workers may be able to bring their qualifying dependent family members to join them in the UK on their visas. Dependent family members include qualifying partners, spouses, and children.
Visa holders are not entitled to social protection or benefits while in the UK. Dependent family members may need to show proof of additional funds and pay additional fees when applying to join the primary visa holder.
What is a Certificate of Sponsorship?
A certificate of sponsorship, or COS, is a digital record that shows the details of your relationship with your licensed UK sponsor.
The information listed on your certificate of sponsorship may include the critical skills needed for your role, your employment start date, the length of time you intend to stay in the UK, and your COS reference number.
How to Apply
Consult a qualified immigration advisor to determine whether you are a visa-required individual.
Consult the UK government health and care worker visa guidance to ensure you meet the eligibility requirements.
Gather your supporting documents and certificate of sponsorship.
Apply online up to 3 months before you intend to start work at the gov.uk website using the Skilled Worker Visa application form. During the application process, there is a place where you can signify that you are applying for the health and care worker route.
Submit your supporting documents.
Pay the visa application fee.
Keep your receipt of the application for further use.
Verify your identity using the UK Immigration: ID Check the app to scan your passport. If you are unable to scan your passport, you will need to schedule a biometric information appointment at a visa application service centre.
Wait for your visa decision.
Keep in mind that a visa is not an absolute guarantee of entry into the UK. Border control will review your documents and make the final decision over whether you may enter the country.
Required Documents
Health and care workers who are applying for a visa in the UK must submit documentary evidence of their identity as well as their claim for the visa. This helps the UK Home Office to determine whether you meet the eligibility requirements for the visa category. Missing documents are a common reason for visas to be delayed or rejected. For this reason, many applicants choose to have an immigration lawyer assist them with the visa application process. Documents required for the Health and Care Worker Visa may include:
Your birth certificate
Current and valid passport
Proof of your relevant qualifications
Details about your UK employer
Two additional passport-sized photographs
Evidence that you plan to return to your home country at the end of your visas, such as real estate or family ties
Biometric Information
Visa applicants must also submit certified translations of copies of documents that are not in English or Welsh languages. If you are required to submit original documents with your application they will be returned to you by post. Copies will be retained.
Costs and Fees
There are several costs and fees associated with the health and care worker visa. Application fees may vary depending on the length of your visa.
The fees are approximately:
£232 for visas up to 3 years in length
£464 for visas of more than 3 years in length
Approximately £19 for biometric information
In addition to visa application fees, you will need to maintain a minimum balance of £1,270 in your personal savings account to meet the financial maintenance requirement. You may also incur additional costs for the translation of documents or for expedited services.
Processing Times
Generally, processing takes about 3 weeks from the time your application is submitted. However, processing times are not guaranteed and may be delayed for a number of reasons. It is recommended that you delay booking your travel until your visa is approved.
The most common reason for delayed applications is missing documents or inaccurate information.
In some cases, an immigration officer may contact you for additional information to support your claim for a visa. Respond to this request by the date given to avoid experiencing a delay or rejection.
How Can Total Law Help?
At Total Law, our team of qualified immigration lawyers can guide you through completing your Health and Care Worker Visa application as well as reviewing your portfolio of supporting documents.
A Total Law advisor will ensure that your application has the best possible chances of success.
For further information, contact us today at (+353) 061 518 025 or use our online contact form to get in touch with our team regarding your visa or employment permit in the UK.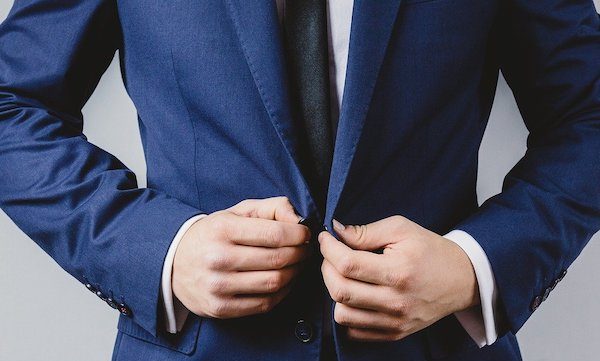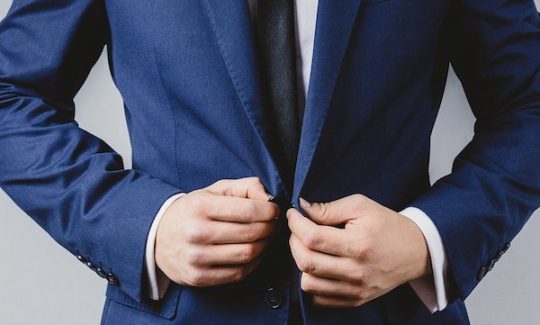 Advice Package
Comprehensive immigration advice tailored to your circumstances and goals.
Application Package
Designed to make your visa application as smooth and stress-free as possible.

Fast Track Package
Premium application service that ensures your visa application is submitted to meet your deadline.
Appeal Package
Ensure you have the greatest chance of a successful appeal. We will represent you in any case.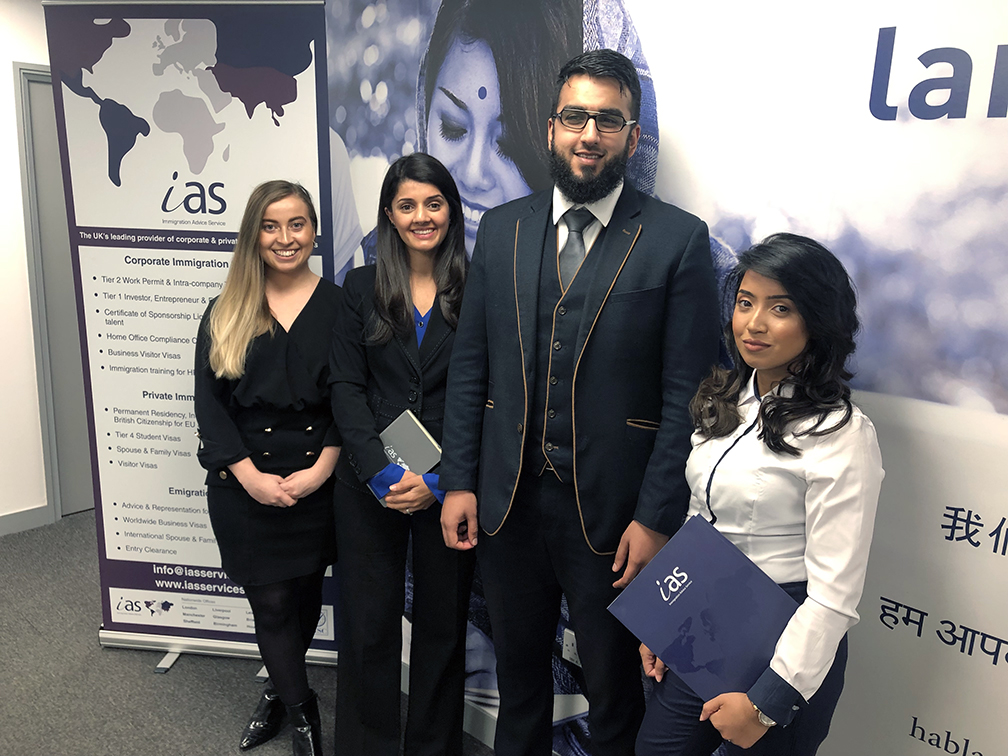 The Advice Package
During this untimed Advice Session with our professional immigration lawyers in London, you will receive our comprehensive advice, completely tailored to your needs and your situation.
Request the Advice Package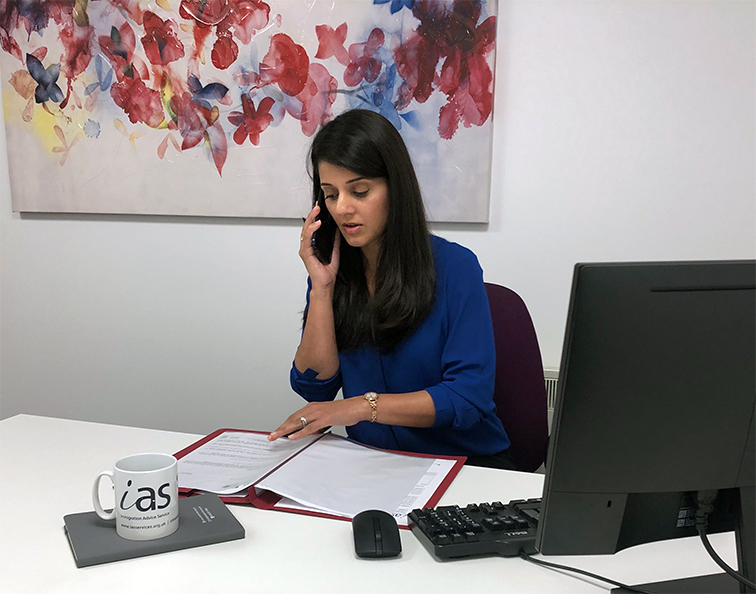 The Application Package
With our Application Package, your dedicated immigration lawyer will advise you on your application process and eligibility. Your caseworker will then complete and submit your forms to the Home Office on your behalf.
Request the Application Package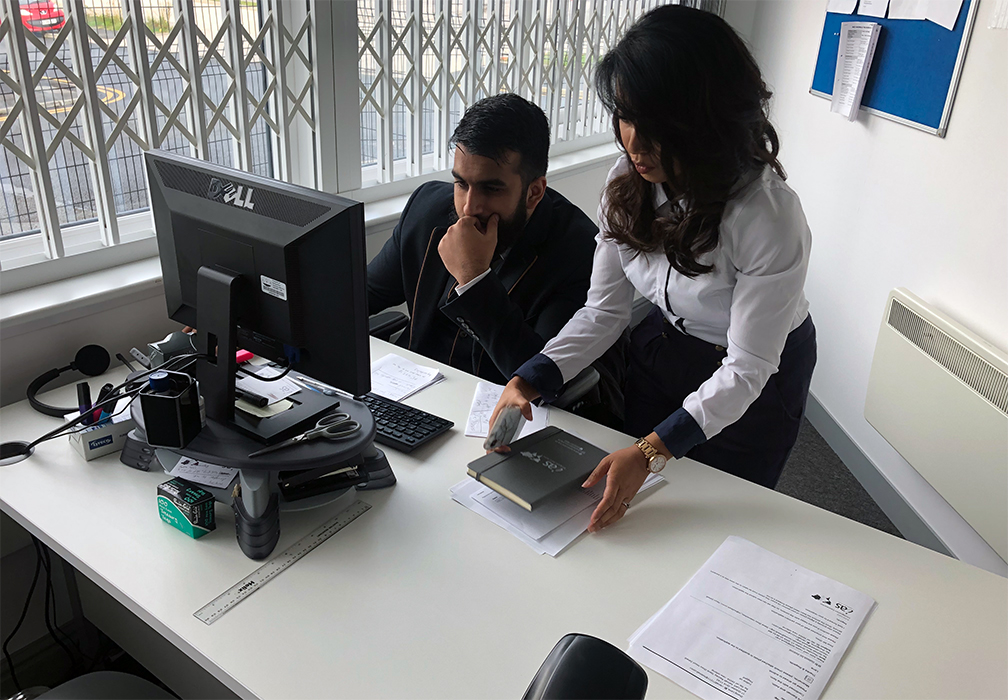 The Fast Track Package
Our Fast-Track Application Package is a premium service for those who need to submit their application in time with their deadlines. Your case will become a top priority for our lawyers and you will benefit from our highest-quality services.
Request the Fast Track Package
The Appeal Package
By choosing our Appeal Package, you can rely on our lawyers' legal knowledge and experience to ensure you have the highest chance of a successful appeal. We will also fully represent you in any hearings/tribunals.
Request the Appeal Package
Related pages for your continued reading.
Frequently Asked Questions
In some cases, applicants may be permitted to take on a secondary job of fewer than 20 hours per week. If you intend to change your primary job or employer while on the health and care worker visa, you must obtain a new certificate of sponsorship for your new employer. Dependent family members will need to update their visas separately. You may be able to switch jobs without updating your visa if you are working for the same employer as is listed on your visa and your role is in the same occupation code.
Obtaining a relevant QQI Level 5 qualification after two years of employment is a requirement for the Irish employment permit and is not necessarily required for the health and care worker visa in the UK. However, if you have attained a relevant QQI qualification, you may include this as proof of your critical skills when applying for the health and care worker visa. For more information on the employment permit system in Ireland, contact an immigration advisor at Total Law.
If your health and care worker visa is rejected, you will receive a notification stating the reason for rejection. Skilled candidates may be rejected due to:
Applying under ineligible categories of occupation for the labour market conditions
Increasing competition for the health and care worker visa.
Not meeting the minimum annual remuneration threshold
Often, denial is due to the applicant not meeting minimum salary requirements, or providing incomplete or incorrect information. Healthcare workers applying under ineligible occupations may be able to apply under a different visa route. If your application has been denied, consult an immigration advisor. You may be able to apply for an administrative or judicial review. In some cases, submitting a new application may be the quickest solution. A qualified lawyer can advise you on the best route to achieve the visa based on your circumstances.
Employment permits may be required by some non-EEA nationals in order to work in the UK. However, Irish citizens may not require a visa or employment permit to work within the European Economic Area. Consult a qualified immigration lawyer to determine whether a UK visa or employment permit may benefit you.