UK Sponsor Licence Application from Ireland
A UK-based employer wishing to sponsor a foreign worker in the UK on some of the work visas including the skilled worker visa must have a valid sponsor licence.
For expert advice and support with the sponsor licence application process, contact total law today at (+353) 061 518 025.
You can also use the online contact form to contact an excellent immigration lawyer.
What is the UK Sponsor Licence?
The sponsor licence, formerly known as Tier 2 sponsor licence, is required by UK employers who wish to employ skilled workers from outside the UK, including EU/EEA/Swiss citizens that arrive in the UK after 31st December 2020. However, employers do not require the sponsor licence to employ Irish citizens and persons with indefinite leave to remain in the UK. The sponsor licence also applies to employers that wish to hire foreign workers for unpaid labour, such as volunteer jobs.
There are two categories of sponsor licences – worker licence and temporary worker licence. An employer will apply for either type depending on the work they offer. Once a sponsor licence is approved, it will be valid for four years and can be renewed afterwards.
Sponsor licences aid foreign workers coming into the UK by ensuring that the employer takes responsibility for the worker. If the employer's sponsor licence application is accepted, the employer must assign a Certificate of Sponsorship to each foreign worker. However, a sponsorship licence and Certificate of sponsorship issued to a foreign worker do not guarantee that the foreigner will be granted a visa to enter the UK.
"I'm very happy with the standard of training received on the OISC Level 1 course, i passed my exam. Thank you!"
"My application was approved and a huge weight has been lifted from our shoulders this year "
"We used this service for the spouse visa extension application to assure that all the information was valid and correct."
Sponsor Licence Categories
There are several categories of sponsor licences, depending on the type of worker licence held by the foreign worker.
Skilled Worker Sponsor Licence
The skilled worker sponsor licence allows business owners to sponsor foreign skilled workers on the skilled worker visa. The skilled worker visa allows foreign skilled workers to work in the UK for up to five years.
Temporary Worker Sponsor Licenses
The Temporary Worker licence applies to employers that intend to bring in skilled workers to undertake temporary employment in the UK through the temporary worker visa. The temporary worker visa has various subcategories to cover different workers, including creative workers, charity workers, and international sportspersons.
Intra company transfer sponsor licence
The intracompany transfer visa applies to individuals that work for the foreign branch of a UK-based company. if such a person wishes to transfer to the UK branch of the company, the intra-company transfer sponsor licence will cover their application. The intra-company transfer licence also covers graduate trainees transferring from a foreign to the UK branch of a company.
Sponsor Licence Eligibility Requirements
Employers applying for a sponsor licence must meet specific eligibility criteria.
The business must be present and operating legally in the UK. Companies with multiple branches may apply for one licence to cover all branches or several licenses for each branch.
If the business is subject to inspections by a statutory body to operate within the UK, such business must provide proof that it has registered with the appropriate statutory body.
The business must show evidence that they have the appropriate planning permission or local planning authority consent to operate in their location.
The business must offer genuine employment in a skilled occupation and pay the requisite salary for such work as specified by the Home Office.
The business must be willing to accept the duties associated with a sponsor licence holder.
Typically, private individuals cannot apply for a sponsor licence. However, an exception applies to sole traders in a skilled occupation that wishes to sponsor a foreign worker to work for them. Such an individual must;
Not have any unspent criminal convictions for any criminal activity, including fraud and immigration offences.
Have a perfect history of carrying out sponsorship duties.
In the past, employers needed to conduct a Resident Labour Market Test to show the UK visas and immigration (UKVI) that no settled worker was available for the job. However, new immigration laws do not require this test, but the Home Office may require the employer to show evidence that employing a skilled worker from overseas is necessary.
Sponsorship management system
An organisation that applies for a sponsor licence must have people within the organisation manage the sponsorship process through the sponsorship management system
The following specialities are required as part of the sponsorship management process;
The authorising officer: A senior official responsible for the duties of other personnel, including the key contact and representatives.
The key contact: An employee of the organisation who will be the main point of contact with the Home Office.
Level 1 user: A personnel responsible for directly managing the issued licence. They can grant or withdraw a Certificate of sponsorship to a foreign skilled worker. There can be one or more level 1 users, and there can also be level 2 users with restricted access to the sponsorship management system.
One person or different employees may carry out all these roles. At least one level 1 user must be an employee of the company, while other level 1 and level 2 users can be outsourced from third-party organisations.
Every personnel with access to the sponsorship management system must be suitable for their position. They will also undergo certain checks, including analysing any unspent criminal convictions and immigration offences. The personnel must have spent most of their year in the UK, have no tax debts and must not be majority shareholders in a company that had a sponsorship licence revoked in the last 12 months.
Sponsorship licence application process
The application process for the sponsorship licence is straightforward and involves the following steps;
The business must establish that it meets the sponsorship licence requirements listed above.
The business must establish that the job it wishes to recruit for is suitable. The suitability of a job depends on the skill level required and the commensurate pay.
Choose the type of license you wish to apply for. The type of licence you apply for will depend on the worker you want to sponsor.
Set up your sponsorship management system.
Complete the online sponsor licence application and pay the sponsor licence application fee
After submitting the online application, the business has to print the submission sheet at the end of the application. Afterwards, the company must send this submission sheet and other supporting documents as a scanned file to the email address given on the submission sheet.
The submitted files must;
be in PDF, JPEG or PNG format
have clear titles, with not more than 25 characters
Supporting evidence needed for a sponsorship licence application
When applying for a sponsor licence, an organisation must send certain supporting documents to establish that the business legally operates within the UK. The documents required to depend on the type of business and the type of role available.
The business must submit a minimum of four specified documents with the Skilled Worker licence application. These documents include;
Current corporate bank account statement covering the last six months;
evidence of ownership or lease of business premises or rent agreement;
evidence of registration as an employer with HMRC, i.e., PAYE and Accounts Office Reference Number;
audited financial accounts for the last year if the company is legally mandated to file audited accounts. Otherwise, the company may submit unaudited financial accounts.
Other documents which may be required include;
Employer's liability insurance of at least £5 million from an authorised insurer;
Certificate of VAT registration;
Evidence of registration with a statutory body if the organisation is required to be inspected by or registered with a regulatory body to operate within the UK legally.
An employer must submit all the supporting documents within five days of submitting the online application.
The Home Office may also visit the business premise to certify that they are reliable sponsors.
If the sponsor licence requirements are met and all supporting documents are submitted, an organisation may be able to apply for multiple subcategories of sponsor licence simultaneously.
Sponsor licence application cost
The sponsor licence fee depends on the type of organisation and its size.
If an organisation is classified as medium or large, it will pay a sponsor licence fee of £1,476
On the other hand, organisations classified as small will pay a fee of £536. An organisation will be classified as small if it meets at least two of the following criteria;
Has an annual turnover of £10.2 million or less
Has total assets worth £5.1 million or less
Has less than 50 employees.
Once an organisation does not meet the criteria for small, it will pay the licence fee applicable to a medium or large organisation. However, regardless of size, registered charities are considered small sponsors.
An organisation will pay this application fee every time it renews its sponsor licence. However, you should note that the Home Office reviews the licence fees manually. Fees are continuously published on the Home office website.
Processing time for sponsor licence application
Typically, it takes the home Office eight (8) weeks to process a sponsor licence. An employer can pay a fast-track fee to get their licence in 2 weeks.
During the processing time, the Home Office may conduct a compliance visit to ensure that the employer complies with their sponsorship duties.
The licence application may be refused if this visit shows that the employer fails to comply with their sponsorship duties.
The rating system of sponsorship licences in the UK
There are various classes of sponsors in the UK
A-rated licence: If all goes well and a business is confirmed to be reliable, it will get an A-rated licence and be added to the register of sponsors. The A-rated licence allows employers to issue certificates of sponsorship and employ foreign workers.
B-rated licence: For an employer that fails to fulfil one or more sponsorship duties, the Home Office will downgrade such employer to the B-rated licence. A B-rating prohibits an employer from issuing new certificates of sponsorship. However, they will be allowed to renew work visas already issued.
After an employer gets a B-rating, they must visit the Home Office within ten working days to establish a plan of action to get an A-rating back. Failure to contact the Home Office within the stipulated time will cause the employer's sponsor licence to be revoked. Furthermore, any employer that gets downgraded more than twice within four years will have their licence voided.
Certificate of sponsorship
Any migrant worker coming into the UK must have a certificate of sponsorship from the company they intend to work for. The Certificate of Sponsorship (CoS) is an electronic document granted by the Home Office to a licenced employer through the Sponsor Management System. The CoS allows the sponsored migrant worker to generate a unique reference number they will submit during their visa application.
Based on the status of the migrant worker, a CoS may be classified as defined or undefined. A defined CoS is required for migrants based outside the UK and making an entry clearance application as a Skilled Worker.
Responsibilities as a Sponsor licence holders
An employer must fulfil specific responsibilities or sponsorship duties to be granted a sponsor licence. Failure to meet these responsibilities will cause the employer to be downgraded to a lower rating and eventually lose their licence.
The sponsorship duties of an employer include;
Ensuring that foreign workers employed by them have the requisite skills and qualifications for the roles and supporting evidence to prove it.
To assign Certificates of Sponsorship to workers only for jobs suitable for sponsorship.
To inform the UKVI of any misconduct or non-compliance by foreign employees
Refusal of sponsor licence application
Sponsor licence applications may b rejected in the following cases;
When a company makes an incomplete application or submits inaccurate or misleading documents
Where the company has had a previous licence revoked
The company has had a prior sponsor licence revoked
The company failed to provide additional information requested by the Home Office during the application process.
The Home Office does not refund the application fee after refusing a sponsor licence application. In addition, the company will not be able to really for the licence until a "cooling down" period of at least six months (depending on the reason for refusal) has passed.
How can Total Law Help?
Total Law's business immigration specialists have dealt with countless sponsor licence applications and can support your organisation with all aspects of the UK sponsorship licence.
Wherever you are in the lifecycle of the sponsor licence, whether you are looking to apply for your first sponsor licence, want to renew an existing licence or have been refused a licence application, we can help.
Our team of excellent immigration lawyers will guide you through the application process, helping you gather all the documents needed to put in the strongest possible application. We can also be a part of your level 1 or level 2 personnel if you require. Get in touch with us today on (+353) 061 518 025.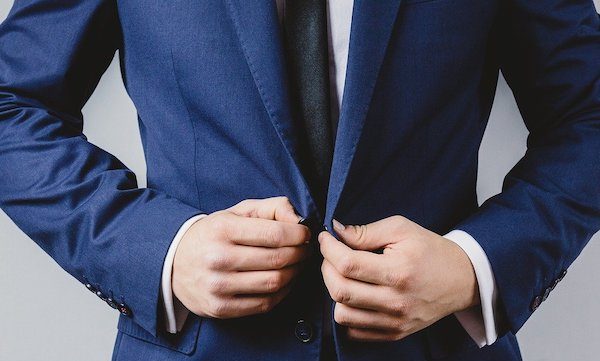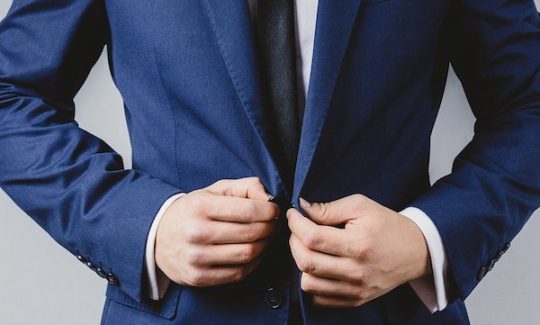 Advice Package
Comprehensive immigration advice tailored to your circumstances and goals.
Application Package
Designed to make your visa application as smooth and stress-free as possible.

Fast Track Package
Premium application service that ensures your visa application is submitted to meet your deadline.
Appeal Package
Ensure you have the greatest chance of a successful appeal. We will represent you in any case.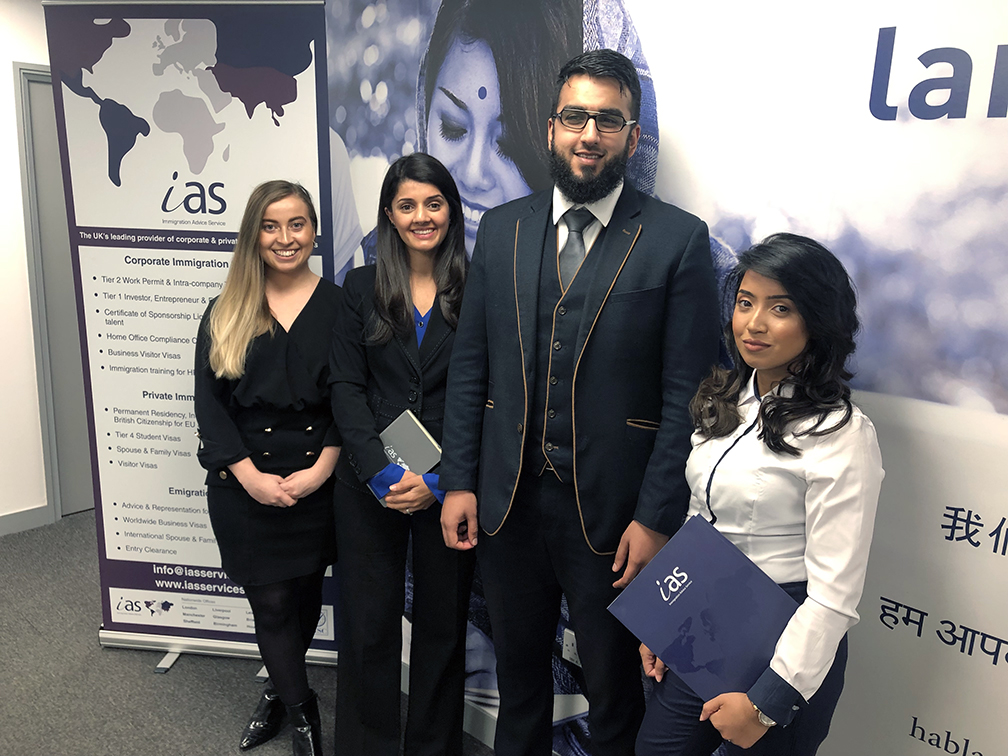 The Advice Package
During this untimed Advice Session with our professional immigration lawyers in London, you will receive our comprehensive advice, completely tailored to your needs and your situation.
Request the Advice Package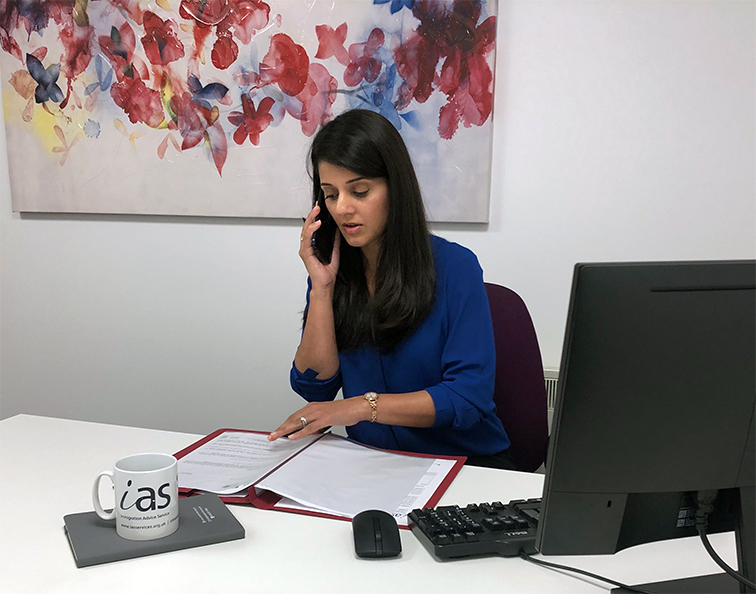 The Application Package
With our Application Package, your dedicated immigration lawyer will advise you on your application process and eligibility. Your caseworker will then complete and submit your forms to the Home Office on your behalf.
Request the Application Package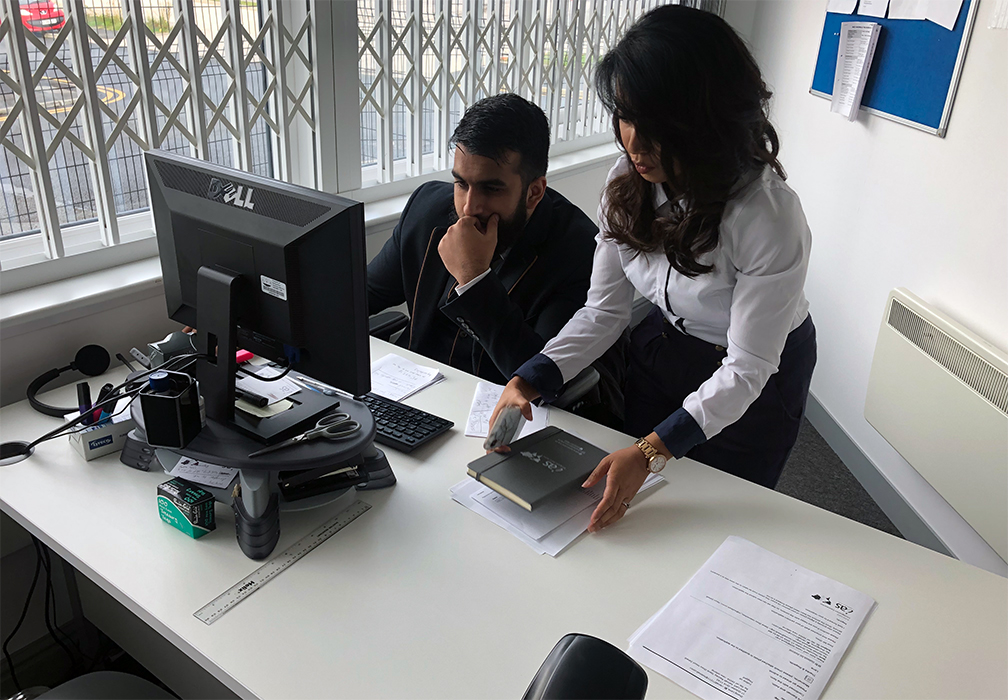 The Fast Track Package
Our Fast-Track Application Package is a premium service for those who need to submit their application in time with their deadlines. Your case will become a top priority for our lawyers and you will benefit from our highest-quality services.
Request the Fast Track Package
The Appeal Package
By choosing our Appeal Package, you can rely on our lawyers' legal knowledge and experience to ensure you have the highest chance of a successful appeal. We will also fully represent you in any hearings/tribunals.
Request the Appeal Package
Related pages for your continued reading.
Frequently Asked Questions
If your business undergoes massive changes, such as in the case where it has been declared insolvent, has been involved in a merger or has a change in structure that can affect its classification as a small, medium or large sponsor, you must inform the UKVI of such change within 20 working days. Failure to do so may lead to your sponsorship licence being revoked. If your business moves premises or allocated management roles change, you must also inform the UKVI. The Home Office can amend these changes to the sponsorship management system.
A physical office is not strictly necessary before applying for a sponsor licence. You may be able to set up a small space at home to serve as an office or work from a virtual office. However, your business must have started trading even if minimally, and you may be required to prove that you need a foreign worker within the company.