UK Residency for Irish Citizens
In the United Kingdom, permanent residency can be granted to foreign nationals by applying for Indefinite Leave to Remain, (ILR). Under ILR, foreign nationals are granted permanent immigration permission to remain in the UK to live, work or study indefinitely without immigration restrictions.
If you have any questions regarding UK Residency, contact our expert immigration lawyers at +353 (0) 61 518 025 for some help navigating the application process.
Can Irish citizens get UK residency?
There is a rich historical connection between Ireland and the UK that is considerably different from agreements that the United Kingdom has with other countries across Europe. The UK government and Ireland government have an agreement that dates back to 1921, known as the "Common Travel Area."
The Common Travel Area, in simple terms, allows for Irish nationals to work, live, study, and become residents in the UK without having to go through the immigration process that citizens from other countries need to undergo before moving to the UK. Their rights are similar to all other citizens in the UK including those in Northern Ireland.
Despite Brexit and transition period, the Common Travel Area remains in place and the rights of free movement between the two countries will not change. As discussed, Irish citizens hold the right to move to the UK, without the need to apply for any immigration applications before entering the country. Similarly, British citizens can freely move to Ireland.
In fact, due to the CTA, Irish citizens are considered permanent residents or holding ILR, with permission to remain in the UK from the day that they move to the UK.
"I'm very happy with the standard of training received on the OISC Level 1 course, i passed my exam. Thank you!"
"My application was approved and a huge weight has been lifted from our shoulders this year "
"We used this service for the spouse visa extension application to assure that all the information was valid and correct."
What rights do Irish citizens have in the UK?
When Irish citizens go to the UK, they can access the following benefits and rights:
Irish citizens can gain employment, without any restrictions. This means that Irish citizens can be self-employed, start a job, etc.
Irish citizens have the right to study at any educational institution (It is wise to check if you are eligible for UK student loans and tuition fees as this depends on your educational institute)
Irish citizens have the right to live indefinitely in the UK
Irish citizens are entitled to public funding, including benefits, social housing, and pensions.
Irish citizens have the right to access the National Health Service (NHS) without having to contribute financially every year like many other immigrants.
Irish citizens have the right to vote in local and national general elections for the UK government. However, while living in the UK, Irish citizens are not permitted to participate in European union elections.
If an Irish citizen wishes to move to the UK and be considered a permanent resident, they must enter the UK with a valid Irish passport. If they do not hold an Irish passport, they will have to apply for one before moving to the UK.
Who else can apply for ILR?
If you are a non-Irish citizen who has been living in Ireland, and/or live in Ireland by way of an Employment Permit, Long Stay D Visa, Short Stay C Visa, or any additional type of Irish immigration visa, you will need to apply for permanent residency in the UK.
Permanent residence in the UK is typically granted to persons who have lived in the UK with a valid visa for a minimum of 5 years or 60 months, and are interested in staying in the UK indefinitely.
As it takes a significant amount of time, the process requires patience and hard work.
As it takes living in the UK for 5 years, the following visas can lead to this happening:
Spouse visa (after 5 years )
Unmarried/civil visa (after 5 years)
Tier 1 visa / UK work permit (after 5 years)
UK ancestry visa (after 5 years)
European Union (EU) citizens and their family members (after 5 years)
Long residence (after 10 years continuous, legal residency in the UK)
Family members such as married partners, unmarried partners, and children under 18 when they first applied, can apply for ILR after spending 5 continuous years in the UK through a visa of the points-based system
Temporary Workers under a Creative and Sporting visa (T5) are eligible after spending 5 continuous years in the UK
ILR Qualification Criteria
To qualify for Indefinite Leave to Remain, the person must satisfy the following criteria in addition to holding one of the above visas:
Irish residents must complete 5 years of continuous residence in the UK and adhere to certain income requirements. ILR applicants cannot have been absent from the UK for more than 180 days in the five consecutive 12 month periods.
Irish residents should keep a detailed record of every absence from the UK over the 5 years they have legally resided there. This is important because any lengthy absences may impact your application.
Must demonstrate a solid knowledge of English unless you are national from one of the following countries (inside and outside the European Union)
Antigua and Barbuda
Australia
The Bahamas
Barbados
Belize
Canada
Dominica
Grenada
Guyana
Jamaica
Ireland (for citizenship only)
Malta
New Zealand
St Kitts and Nevis
St Lucia
St Vincent and the Grenadines
Trinidad and Tobago
USA
Life in the UK test requirement
You must demonstrate a good knowledge of life in the UK by taking the 'Life in the UK' test. This 45 minute test is a mandatory for ILR and consists of 24 questions about British traditions and customs.
You would need to book your Life in the UK Test online, a minimum of 3 days in advance which costs £50. There are more than 30 centres that can administer the test across the UK.
You may choose where to take your test when you book, based on where you live. You do not need to take the Life in the UK test if:
You are under the age of 18
You are 65 years or older
You have passed the Life in the UK test before. (For example, if you're applying to become a citizen and already passed it as part of your settlement application)
You have a long-term physical or mental condition. (If this is your situation, you must provide either a form or letter from an official doctor confirming your physical or mental condition.)
What to expect from the Life in the UK test
When you book the life in UK exam, you must provide an email address, pay with a valid debit or credit card, and show an accepted form of ID. Accepted ID is a valid passport, a valid travel document with a valid official photo identification (you cannot use an emergency travel document), biometric residence permit, biometric, and/or residence card.
You cannot bring any friends/ or family members with you to the test and you must score 75% or more to pass.
If you pass, you'll get a 'unique reference number'. You'll need this number to complete your permanent residency or citizenship application. The Home Office will use the reference number to check that you've passed.
If you fail the test, you have to wait 7 days before taking the test again, but you can take the test as many times as you need to and you will need to book and pay again each time.
The standard time for ILR applications is up to 6 months. There is optional super-priority processing, which takes 24 hours but costs an additional £800 and priority processing which is 5-day processing but costs an additional £500. This is only available when eligible.
What is the application process for ILR?
Applications for ILR are all completed online, from inside the UK and you must ensure that the correct application form is chosen, which will depend on each immigration category you are applying to, based on your visa.
It is important to have all information in your application accurate, and applicable to your case – which is where Total Law can help you to create a solid application.
The most common forms of online application are:
Apply to Settle in the UK including work-based categories, known as SET O application
Apply for ILR based on Long Residence in the UK, known as SET LR
Apply to settle as the partner or parent of a settled person, known as SET M.
You are required to provide the following documents when applying for ILR ( This is not an exhaustive list and it could be different depending on different visa types):
Your valid passport
Evidence of your current valid method of living in the UK (i.e. your visa that is not expired)
Proof of all absences and trips from the UK
Payslips from your employer to prove you meet the minimum income requirements (for Skilled Workers)
Proof you meet the English language requirement
Have passed the Life in the UK test
Provide biometrics (varies on application type)
You must make a solid application that includes all of the required documents to avoid having your application refused, which can cause plenty of issues and concerns for families.
What are some common reasons for refusal?
Common reasons for refusal include:
Incorrect or insufficient documentation
Incorrect or incomplete application
Failure to provide additional documents or information within a specified period, if you are requested by the UK Visas and Immigration to do so.
If your ILR application is refused, there are options including:
Resubmitting your ILR application
Appealing against the decision
Lodge an Administrative Review
Issue Judicial Review
What are the fees with ILR?
The fee for indefinite leave to remain is £2,389. This is not inclusive of the mandatory £19.20 biometric fees.
You may opt for super-priority processing for an additional £800 (24 hours) and priority processing (5-day processing) for £500 (where eligible).
What are the benefits of getting ILR?
Indefinite Leave to Remain provides you with the option to extend your status in the UK. People with ILR are permitted to live and work in the UK, free from any visa restrictions.
Your ILR card typically lasts 10 years. You will be permitted to become a UK national, if you wish, after 12 months (1 year) of having ILR. Those married to UK citizens may be eligible to apply immediately for British Citizenship after receiving ILR.
Either way, once you naturalize as a British Citizen, you are then permitted to apply for your first British passport.
Can Indefinite Leave to Remain be lost or revoked?
While Indefinite Leave to Remain is granted on a permanent and indefinite basis, there are circumstances where the status can be lost or revoked.
These include:
If you are outside of the UK for more than two years, you will lose your ILR status.
If you wish to later return to the UK to settle, you will need to make an application for a Resident Return visa for your ILR to be reinstated.
You will need to make this application before you travel to the UK. If you're a citizen of Switzerland, with status under the EU Settlement Scheme in the UK, your indefinite leave will lapse if you stay outside the UK for 4 years or more in a row.
ILR may be revoked if you commit an offense that could lead to you being deported from the UK, or for reasons of national security.
ILR may be revoked if you are liable to deportation, but cannot be removed for legal reasons, such as the UK's obligations under the Refugee Convention or the European Convention on Human Rights.
ILR may be revoked if you have obtained your ILR by an untruthful application.
ILR may be revoked if you were granted leave as a refugee and cease to be a refugee.
If you are an Irish citizen, the reason you may be deported or not able to stay in the UK is if you have one of the following:
A deportation order
An exclusion decision
An international travel ban
How can Total Law Help?
UK residency is a dream for many, and thousands of people apply for indefinite leave to remain in the UK every year.
If you're an EU or Irish resident wishing to apply for ILR, Total Law can help.
We are expert immigration lawyers dedicated to helping each one of our clients with their individual immigration cases. Whether you need help putting together your application for indefinite leave to remain, worried about passing the Life in the UK Test, or need extra advice on how to best settle permanently into the UK, we can help.
Call us today on +353 (0) 61 518 025 or reach out to us online.
Advice Package
Comprehensive immigration advice tailored to your circumstances and goals.
Application Package
Designed to make your visa application as smooth and stress-free as possible.

Fast Track Package
Premium application service that ensures your visa application is submitted to meet your deadline.
Appeal Package
Ensure you have the greatest chance of a successful appeal. We will represent you in any case.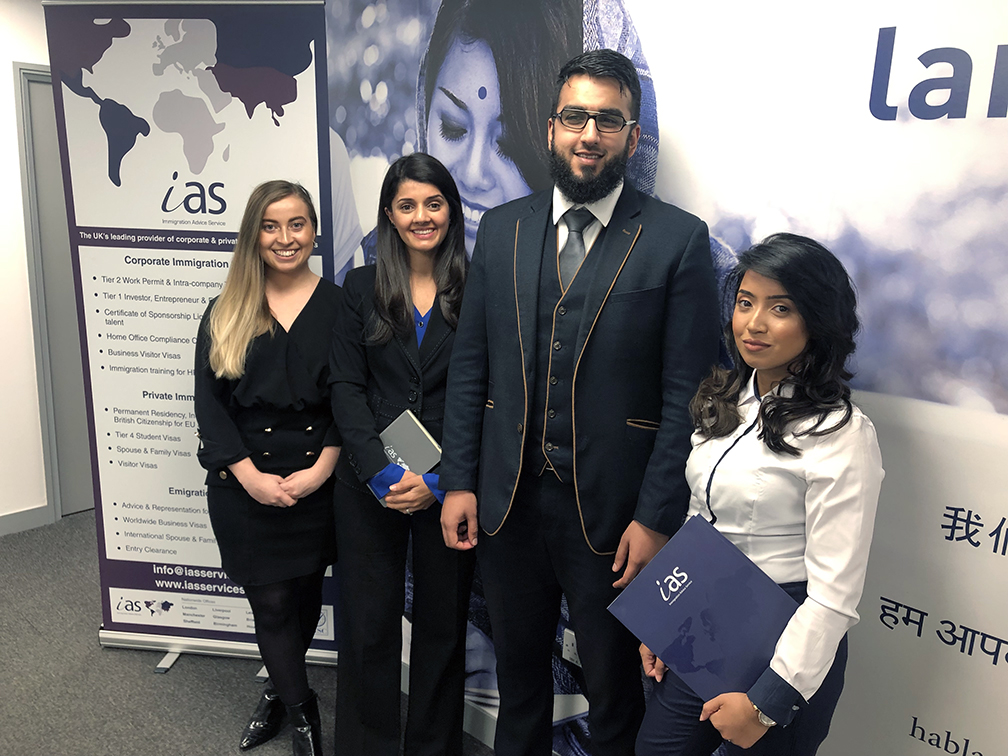 The Advice Package
During this untimed Advice Session with our professional immigration lawyers in London, you will receive our comprehensive advice, completely tailored to your needs and your situation.
Request the Advice Package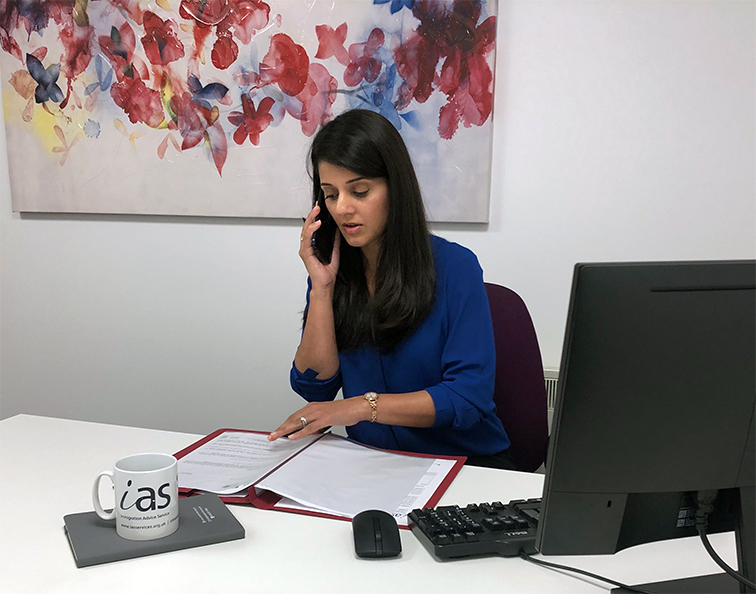 The Application Package
With our Application Package, your dedicated immigration lawyer will advise you on your application process and eligibility. Your caseworker will then complete and submit your forms to the Home Office on your behalf.
Request the Application Package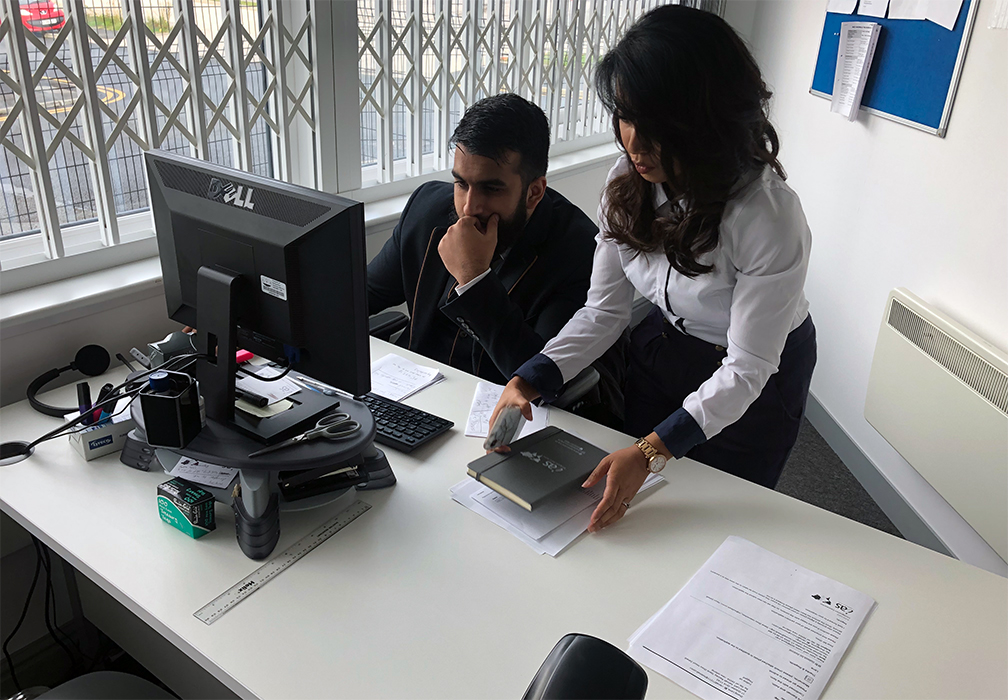 The Fast Track Package
Our Fast-Track Application Package is a premium service for those who need to submit their application in time with their deadlines. Your case will become a top priority for our lawyers and you will benefit from our highest-quality services.
Request the Fast Track Package
The Appeal Package
By choosing our Appeal Package, you can rely on our lawyers' legal knowledge and experience to ensure you have the highest chance of a successful appeal. We will also fully represent you in any hearings/tribunals.
Request the Appeal Package
Related pages for your continued reading.
Frequently Asked Questions
To be eligible for ILR, you have to follow the continuous residency requirements. The requirements are that you cannot go outside the UK for more than 180 days in 12 months – 180 days is about six months.
Folks living in the UK on Worker Visas, Entrepreneurial and Talent visas often find meeting this requirement challenging, because they often travel extensively for work.
If you qualify for ILR before your family members that are your spouse/partner and/or dependent children(s), they will need to continue on a dependent visa until they meet the continuous residency requirements.
Most likely. Previous offences and/or convictions are highly likely to impact your application, but it depends on the type of conviction or offence.
Yes. With ILR, you have settled status in the UK, you are entitled to access public benefits – just like UK nationals.