British Citizenship by Marriage for Irish Citizens
A foreign national who is married to a UK citizen may attain British citizenship by marriage if they fulfil specific eligibility criteria.
For inquiries and support with the British citizenship application process, contact Total Law today at (+353) 061 518 025. Our expert immigration lawyers are always available to address your concerns and provide you with all the necessary assistance.
What is British Citizenship by Marriage?
British citizenship by marriage is one of the pathways through which foreign nationals may obtain British citizenship. Such foreign nationals must be above eighteen years and be married to a UK citizen.
Becoming a UK citizen is the last stage in the UK immigration process. Once an individual attains British citizenship, they may settle in the UK permanently without any immigration restrictions.
Naturalized British citizens can live, work and study in the UK, enjoy state benefits, access public funds, and contest for public office.
"I'm very happy with the standard of training received on the OISC Level 1 course, i passed my exam. Thank you!"
"My application was approved and a huge weight has been lifted from our shoulders this year "
"We used this service for the spouse visa extension application to assure that all the information was valid and correct."
Eligibility Requirement for British Citizenship by Marriage
Before you can attain British nationality through marriage, you must fulfil certain eligibility criteria:
You must be married or be in a civil partnership with a UK national
You must be above 18 years at the time of your application
You must have lived in the UK continuously for 3 years before your application
You must prove that you are of good character
You must be able to prove your knowledge of English by passing an accredited language exam
You must not have excessive periods of absence from the UK in the past 3 years
You must have passed the Life in the UK Test to show you understand the British customs and way of life
You must have been granted indefinite leave to remain (ILR) or permanent residence
Continuous Residence Requirements
You must prove that you have lived in the UK for a continuous period of three years before submitting your citizenship application.
Meeting the residential requirements implies that you:
Spent less than 270 days outside the UK during the three-year period before your application
Spent less than 90 days abroad in the last 12 months before submitting your form
Have not have broken any UK immigration law at any time during your residency in the UK
What Does it Mean to be of Good Character?
Being of good character implies that you have respected UK law and have been a good resident of the UK since you first entered the country. You must not have a record of:
Breaking any immigration laws
Deception or dishonesty
War crimes or terrorism offences
Criminal convictions
Positive factors such as your contributions to society and compliance with UK immigration laws are considered by the Home Office. Your application for British citizenship by marriage will be denied if you have a criminal record, including any prison sentence of more than four years, if you have been convicted of an immigration offence in the ten years preceding your application, or if you first entered the UK illegally.
If you have any prison record between 12 months and four years before your application, it may affect the UK visas and immigration decision on your British citizenship application unless at least 15 years have passed since the end of the sentence.
Life in the UK Test
Anyone applying for British citizenship or Indefinite Leave to Remain must take and pass the Life in the UK Test, also known as the British Citizenship Test.
The Life in the UK test is a computer-based exam that can be taken at any of the UK's 30 test centres. It consists of 24 questions about British history, values, and traditions. You must schedule the test online at least three days in advance. To pass the test, you must score 75% or higher.
Knowledge of English
When applying for British citizenship by marriage, your knowledge and proficiency of the English language is critical. You can demonstrate this by passing an English language test at the B1, B2, C1, or C2 level from a registered centre or by demonstrating that you have a degree taught in English. You do not, however, need to demonstrate English language proficiency if you fall into any of the following categories:
You are over the age of 65
You have a long-term mental or physical condition that refrains you from taking the test
If you are a citizen from one of these countries where English is the official language. These countries include Antigua and Barbuda, Australia, The Bahamas, Barbados, Belize, Canada, Dominica, Grenada, Guyana, Jamaica, Ireland, Malta, New Zealand, St Kitts and Nevis, St Lucia, St Vincent and the Grenadines, Trinidad and Tobago, and the USA.
What is the Application Process for the British Citizenship by Marriage?
After confirming that you meet the eligibility requirements for British citizenship by marriage, you can begin your citizenship application by filling out form AN (Become a British Citizen by Naturalization) on the Home Office website. after submitting the online form, you will be asked to make an appointment at a UK Visa and Citizenship Application Services (UKVCAS) service point to provide your biometric information. To submit your supporting documents, you can either:
Upload copies of your documents online; or
Have them scanned at your UKVCAS appointment
Citizenship Application Fee
It costs £1,330 to apply for British citizenship by marriage. This application fee is non-refundable, regardless of the outcome of your application process. Thus, ensure that you prepare a powerful application to avoid being rejected and incurring extra costs.
During your application, you may incur other costs such as:
Costs of taking English language test – £150e
Costs of taking the Life in the UK test – £50
Collection of biometric information (fingerprints and photos) – £19.20
Costs associated with Translation of documents
What happens after applying for British Citizenship?
You should receive a response from the Home Office within 6 months of submitting your application. However, in some cases, the processing of your British citizenship application may take longer. It may take longer if you do not provide sufficient supporting documents or if you make any errors when filling out your forms.
If you receive a positive decision, you will be asked to attend a Citizenship ceremony to confirm your British citizenship.
If your situation changes during your application, for example, you change your house address house, get divorced, or are arrested, you should contact UK Visas and Immigration immediately to report the change. If you fail to report your situational change, you may be penalised.
British Citizenship Certificate
If your application is approved, you will be sent a certificate of British citizenship. You must return your Biometric Residence Permit (BRP) to the Home Office within five working days of receiving your British citizenship certificate; otherwise, you may be fined up to £1,000.
Your biometric residence permit will no longer be viewed as a valid document with which you can enter the UK. Instead, you will enter the UK using your citizenship certificate until you can apply for your British passport.
What is the Citizenship Ceremony?
The citizenship ceremony is an official ceremony that you must attend to complete your British naturalization process.
Once your application for British citizenship is approved, the Home Office will send you an invite to the citizenship ceremony.
You must book your ceremony within three months of receiving this invite.
Typically, the ceremony is held as a group event with other successful naturalization applicants.
The group event costs £80 however if you prefer a private vent, arrangements can be made for one.
How can Total Law help?
Total Law's excellent immigration lawyers are vastly experienced in dealing with British citizenship by marriage and provide advice and support to make your application process smooth.
Our professional immigration lawyers will help you determine that you meet the eligibility criteria for British citizenship by marriage and will advise you detailedly on which supporting documentation you should have. In addition, years of experience with this process have made us aware of the common mistakes that applicant make that causes application refusal. Therefore, we will help you avoid these errors to ensure that your application is consistent and readily accepted.
If you've had a previous refusal, Total Law's dedicated immigration lawyer can help you file an appeal or walk you through the re-application process to ensure you get accepted. So contact us today at (+353) 061 518 025 to start your journey towards a successful UK citizenship application.
Advice Package
Comprehensive immigration advice tailored to your circumstances and goals.
Application Package
Designed to make your visa application as smooth and stress-free as possible.

Fast Track Package
Premium application service that ensures your visa application is submitted to meet your deadline.
Appeal Package
Ensure you have the greatest chance of a successful appeal. We will represent you in any case.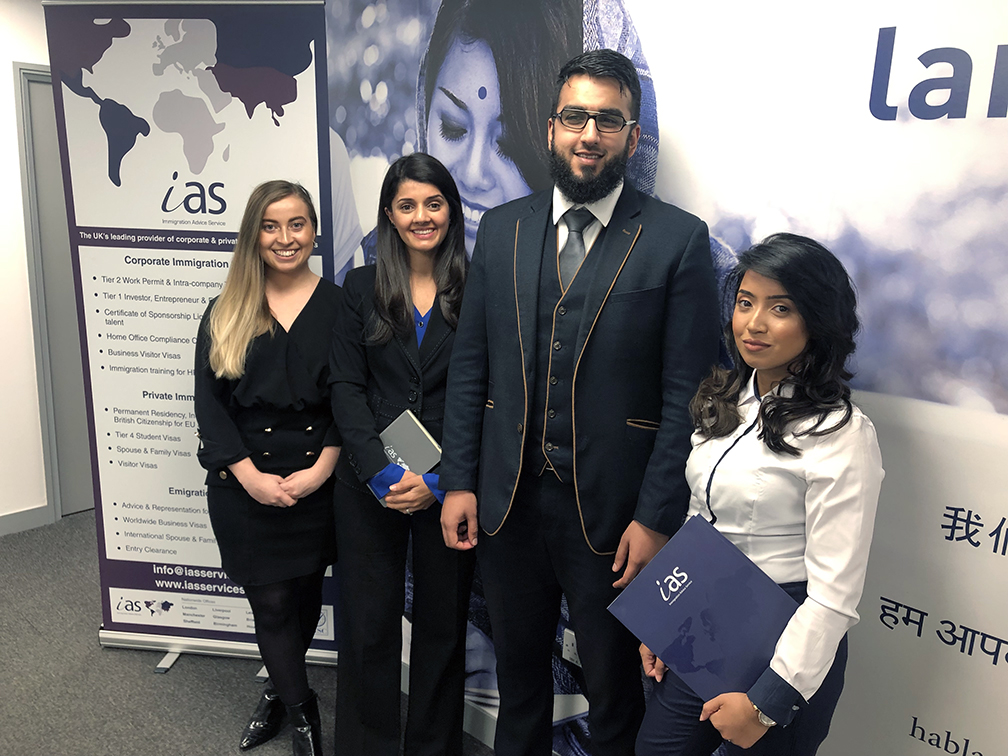 The Advice Package
During this untimed Advice Session with our professional immigration lawyers in London, you will receive our comprehensive advice, completely tailored to your needs and your situation.
Request the Advice Package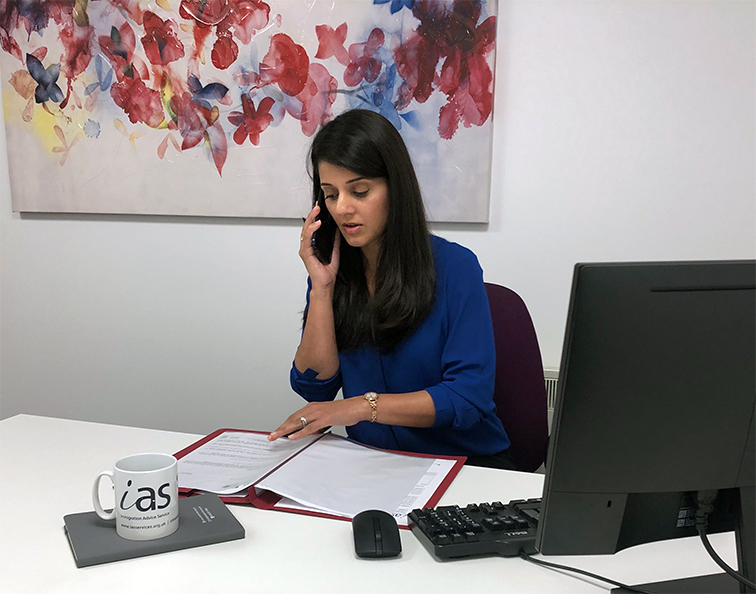 The Application Package
With our Application Package, your dedicated immigration lawyer will advise you on your application process and eligibility. Your caseworker will then complete and submit your forms to the Home Office on your behalf.
Request the Application Package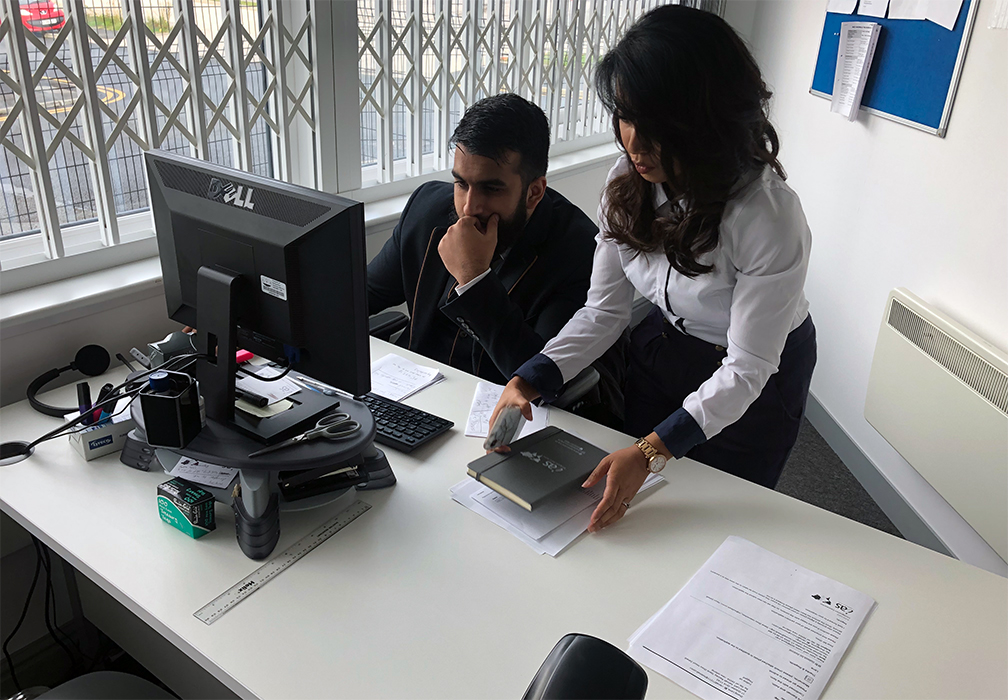 The Fast Track Package
Our Fast-Track Application Package is a premium service for those who need to submit their application in time with their deadlines. Your case will become a top priority for our lawyers and you will benefit from our highest-quality services.
Request the Fast Track Package
The Appeal Package
By choosing our Appeal Package, you can rely on our lawyers' legal knowledge and experience to ensure you have the highest chance of a successful appeal. We will also fully represent you in any hearings/tribunals.
Request the Appeal Package
Related pages for your continued reading.
Frequently Asked Questions
If you had settled status under the EU settlement scheme, you would be eligible to apply for British citizenship, provided you have lived in the UK for 12 months under the settled status. If you have not yet applied to the EU settlement scheme and have reasonable grounds for not applying, you may be allowed to apply for settled status and then use it to gain British citizenship.
You may be eligible to apply for British citizenship if your parents are British citizens or you have another type of British nationality, if you have a parent with British overseas territory citizenship, or if you're stateless. For more inquiries on how you can become a British citizen, contact Total law today to speak with an expert immigration lawyer.