Indefinite Leave to Remain: Apply from Ireland
Indefinite Leave to Remain (ILR) status is one step close to becoming citizens in the UK. If you want to have permanent residence status in the UK, you need to obtain ILR.
Our immigration lawyers can help. For advice or assistance, call  (+353) 061 518 025 or use the online contact form to get in touch.
What is Indefinite leave to remain?
Indefinite Leave to Remain (ILR), also known as permanent residency (PR), is permanent immigration permission given to people who are not by any other means entitled to live in the United Kingdom (UK), but who have been given the freedom to live, work, study or start a business without UK government visa restrictions.
In many scenarios, an individual can apply to get ILR after five years of continuous and lawful residence within the UK. Several UK visa types can be an individual's starting point to get to ILR. Once holders get these visas, they can stay for the indicated time, get extensions to reach the five-year mark, and then apply for ILR.
For immigration advice and support, contact Total Law for assistance with your application. Speak to one of our expert immigration advisers today. Call  (+353) 061 518 025 or use the online contact form to get in touch.
"I'm very happy with the standard of training received on the OISC Level 1 course, i passed my exam. Thank you!"
"My application was approved and a huge weight has been lifted from our shoulders this year "
"We used this service for the spouse visa extension application to assure that all the information was valid and correct."
The Rules for Obtain Indefinite Leave to Remain for Irish citizens
The rules that apply to people outside the area known as the United Kingdom are not the same as those an Irish citizen would have to adhere to. According to the Common Travel Area treaty signed in 1921, Irish citizens hold a special status compared to other European Union countries or the rest of the world.
Even post-Brexit, Irish nationals have a special status in the UK that pre-dates their European Union citizens' rights. The Republic of Ireland is not considered a foreign country for purposes of the UK laws, and Irish citizens living in the UK aren't seen as aliens.
The legislation is found in section 1(3) of the Immigration Act 1971, which states that people seeking entry to the UK from the Republic of Ireland are not subject to immigration control.
However, Irish residents who do not hold Irish citizenship will still have to apply for indefinite leave to remain, even if they hold permanent residence status in Ireland.
Indefinite Leave to Remain requirements and eligibility
As with any other visa, there are several requirements to fulfil to be considered eligible. The most basic one is living in the UK lawfully for 5 years. After a person has been granted ILR, they can apply to be full British citizens after 12 months. There is a long list of requirements to fulfil to be eligible for the UK pre-settled status, including residence, character, language, and more.
Applicants will also need to take a 'Life in the UK' test to prove they are eligible, with a few exemptions.
Below is a list of general requirements to keep in mind when applying for Indefinite Leave to Remain:
 Do not breach a single UK immigration law during your stay in the UK while keeping your criminal record clean.
A period of time spent outside the UK should not exceed 180 days in 12 months during the time it takes to qualify to apply.
You must pass your 'Life in the UK' test to see how well you understand British culture, traditions, and history.
 According to the Common European Framework of Languages, you should be able to prove that their English proficiency level is at least B1.
Not everyone has to apply for Indefinite Leave to Remain to get settled status in the UK:
Child dependents of a British citizen or person with settled status.
Refugees who have resettled in the UK using the Gateway Protection Program or EU settlement scheme.
Individuals who are eligible for British citizenship by descent.
An adult-dependent who is reliant on long-term care of family members who are British citizens living in the UK or with settled status.
Routes that lead to Indefinite Leave to Remain
If you have been living lawfully in the UK under a valid visa, you can apply for ILR after passing the minimum time threshold for the specific visa. The applicants have other things to fulfil when applying for ILR.
Some of the routes can include:
Innovator visa
Startup visa
Skilled worker visa
Unmarried partner visa
Spouse visa
Global talent visa
Minister of religion visa
Intra-company transfer visa
Long residence visa
Returning resident
Sportsperson visa
UK ancestry visa
You can find out about other ways by speaking to an immigration lawyer to get the best advice on which path would work best for you.
Can you apply for Indefinite Leave to remain after 5 years?
Not all visas require you to stay in the UK for five years before applying for ILR. In many cases, a foreign national can apply for ILR after five years of residing lawfully in the UK. Some of the visas that fall under the 5-year waiting time category include spouse visa, unmarried partner visa, family visa, skilled worker visa, long-term work via, and UK ancestry visa.
Under some circumstances, applicants could be eligible for ILR status with less than five years of residence. They include those under the following:
Investor visa – Those in the UK under this visa can apply after two to three years, depending on how much they invest.
Innovator visa– Holders of this visa are eligible after three years, depending on how well the business performs.
Global talent visa– Holders are eligible to apply after three years if the last endorsement was designated under 'exceptional talent' or 'exceptional promise' criteria, as set out by the UK Research and Innovation fast track requirements.
Commonwealth citizens who have served in the British Armed Forces can apply for ILR after spending the qualifying four-year period in the UK.
In some instances, the waiting period can go over five years. For instance, if someone has been living in the UK under a kind of 'long residence permission,' they would have to be in the UK for ten years before they can apply for ILR if they are over 18 and 7 years if they are minors.
The English Language Test
Part of the application is dedicated to ensuring that the applicant passes the English language test. Most applicants bring a certificate from an approved test provider.
Some people may not need to go through the test. They include citizens of Commonwealth countries of majority English-speaking countries.
Other exemptions for the English Language test include;
Applicants aged over 65.
Degree holders or those with higher qualifications at accredited institutions that teach English.
Those under humanitarian protection.
Victims of domestic abuse.
A partner or spouse of a person who died while a British citizen or with settled status.
The Life in the UK test
To apply for Indefinite Leave to Remain, one must take the Life in the UK test. It is also known as the British citizen's test. It contains 24 questions the applicant is expected to answer over 45 minutes. The questions are generated randomly on the day of the test.
The applicant has to get at least 75% of the questions right to pass the test.
The test costs £50, with over 30 accredited test centres where the test can be taken. If you fail the test, you can retake it after seven days. The test can be retaken as many times as needed to pass it.
Minors and those aged over 65 will not have to take the test. If someone has written confirmation from a doctor of a long-term physical or mental condition, they are usually not required to take the test.
How long can you be outside the UK?
To be eligible, you must not have spent more than 180 days outside the UK in 12 months. This rule is all kinds of inflexible, but there are some exemptions made in compelling cases.
Such cases include;
Conflict.
The applicant falls ill or has a close family member fall ill.
Natural disaster.
Skilled Worker visa holders sponsored to work in a PhD level post.
Work done overseas by certain full-time HM armed force reserve members.
Global Talent Visa absences.
We advise any applicant to always keep records of where they have been, when, and for how long, as soon as their UK residency is granted.
How can Total Law help?
Indefinite leave to remain is one of the most sought-after and desirable UK immigration statuses available, due to the freedom and flexibility it gives foreign nationals.
However, it can also be quite difficult to obtain, with a number of eligiblity criteria that most applicants will have to satisfy in order to apply for it.
If you require any additional assistance with your ILR application, Total Law can help.
We offer full and comprehensive legal advice services for people wishing to move to the UK. Whether you need extra help in understanding the requirements for indefinite leave to remain, assistance in submitting your application and supporting evidence, or just need expert advice on the UK immigration process, we can help.
For more information about what we could do for you, call us today on (+353) 061 518 025  or contact us online.
Advice Package
Comprehensive immigration advice tailored to your circumstances and goals.
Application Package
Designed to make your visa application as smooth and stress-free as possible.

Fast Track Package
Premium application service that ensures your visa application is submitted to meet your deadline.
Appeal Package
Ensure you have the greatest chance of a successful appeal. We will represent you in any case.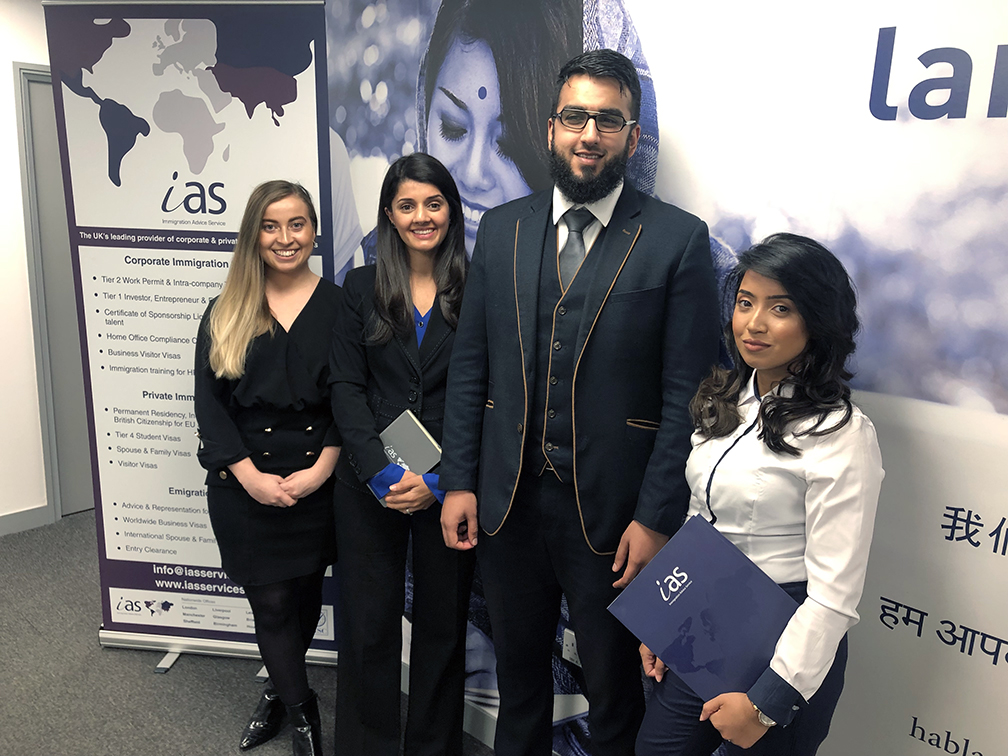 The Advice Package
During this untimed Advice Session with our professional immigration lawyers in London, you will receive our comprehensive advice, completely tailored to your needs and your situation.
Request the Advice Package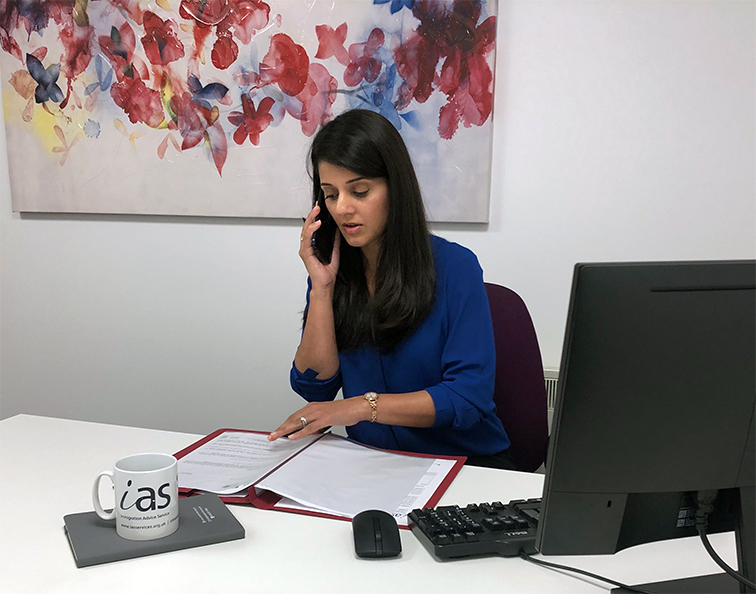 The Application Package
With our Application Package, your dedicated immigration lawyer will advise you on your application process and eligibility. Your caseworker will then complete and submit your forms to the Home Office on your behalf.
Request the Application Package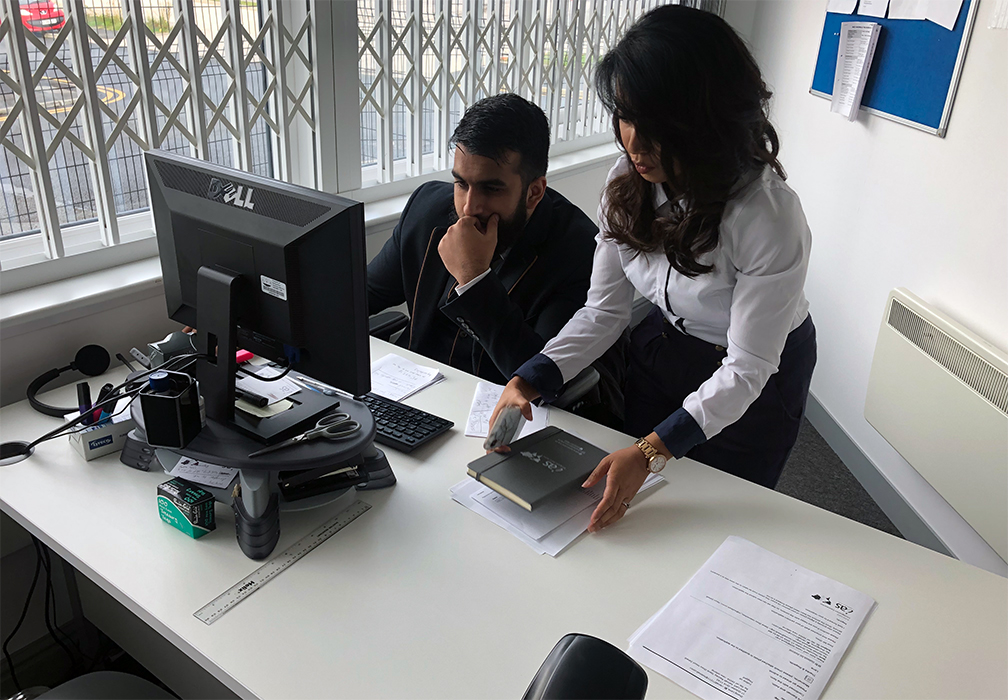 The Fast Track Package
Our Fast-Track Application Package is a premium service for those who need to submit their application in time with their deadlines. Your case will become a top priority for our lawyers and you will benefit from our highest-quality services.
Request the Fast Track Package
The Appeal Package
By choosing our Appeal Package, you can rely on our lawyers' legal knowledge and experience to ensure you have the highest chance of a successful appeal. We will also fully represent you in any hearings/tribunals.
Request the Appeal Package
Related pages for your continued reading.
Frequently Asked Questions
Yes, it can, under specific circumstances. You could have your ILR status revoked if:
You leave the UK for a period longer than two years.
You were granted ILR as a refugee and no longer fall under that classification.
You are liable for deportation but cannot be deported for legal reasons connected to ILR status.
You are found to have lied to get your ILR.
A refused application can be distressing. The first step is to find out why the application was rejected, which should be in the rejection letter. If a mistake is found in the original application, the best option is to resubmit without the mistakes.
If you believe that there were no mistakes and you were rejected unfairly, you can challenge the Home Office's decision. You can opt for an administrative review where a different immigration officer will look at your application.
You can lodge an official appeal against the Home Office's decision. The letter usually lets the applicant know if this is an option. You can contact us to help with the process or speak directly to the Home Office here.
No. Though an essential step, it's only just another level you have to clear and then apply for British citizenship if you meet all the requirements imposed on ILR holders seeking to be British citizens. If you are still eligible, you can apply for citizenship by naturalization, and if granted, apply for a British passport and enjoy everything the status has to offer.