UK Business Visitor Visa: Apply From Ireland
The United Kingdom business visitor visa allows foreign nationals to visit the UK to perform certain business activities within a limited time frame.
If you have any questions or need advice or assistance with your business visitor visa application, you can contact our professional immigration lawyers. You can call us on (+353) 061 518 025 or contact us online via our live chat.
Do Irish citizens need to apply for a UK Business visa?
If you hold Irish citizenship and don't live on an Irish visa of any type, you can benefit like other Irish and UK citizens from the UK's government's freedom of movement, called "The Common Travel Area."
The Common Travel Area, or CTA, permits Irish citizens the ability to freely work, live, study, visit, and become residents in the United Kingdom, Isle of Man, and The Channel Islands without a visa and the privilege of multiple entries into the UK.
Irish citizens do not need to worry about a visa application from the UK government or worry about the immigration processes nor follow the same immigration rules that foreign nationals, including those from the European Union, require.
Irish citizens, just like British citizens, do not need to make a visa application for a Business visitor visa and can freely move to the UK for business and enjoy the most benefits as every UK citizen without any UK visa. The same goes for UK citizens travelling to Ireland.  Irish and UK citizens living in Ireland, the UK, or elsewhere should always travel with their identity cards when passing the UK border and Irish border.
If you are a citizen of Northern Ireland, you are already a part of the United Kingdom, therefore, hold the same rights as any British citizen.
"I'm very happy with the standard of training received on the OISC Level 1 course, i passed my exam. Thank you!"
"My application was approved and a huge weight has been lifted from our shoulders this year "
"We used this service for the spouse visa extension application to assure that all the information was valid and correct."
What is permitted on the UK Business Visitor visa?
The UK business visitor visa is one of the Standard visitor visas. It allows holders to attend business meetings, negotiate contracts, and do some other business activities.
While on a business visitor visa in the UK, the following business-related permitted activities are permitted:
Attend interviews, meetings, conferences, and seminars
Negotiate and sign deals and contracts
Attend trade fairs to promote your business (but you are not permitted to sell things)
Obtain work-related training should that training is not available in your home country
Give a one-off or short series of talks as long as they're done voluntarily
Carry out site visits and inspections
Oversee the delivery of goods and services provided by a UK company to your employment overseas
Deliver training or share knowledge on internal projects with UK employees
Install, dismantle, repair, service or advise on equipment, computer software, and hardware
What is not permitted with the business visitor visa? 
It does not permit the following:
Obtain employment in the UK from a UK based business
Do work for an organisation or business in the UK
Establish or run a business  or other activities as a self-employed person
Undertake a work placement or internship
Selling  directly to the public and UK based customer
Provide goods and services
Receive public funds
If you wanted to get a job from a UK company, you'd need to apply for a UK work permit, which is separate from the Business visa. If you intend to only travel through the UK to another country for business, take a UK transit visa instead.
What are the eligibility requirements for a business visa in the UK? 
If you do not have an Irish passport or citizenship and are a visa-required national for the UK, you will need to apply for a UK business visitor visa to enter the UK.
To be eligible for this visa, it is important to prove that you:
Will not remain in the UK after your maximum stay time is exceeded
Will not live in the UK for extended periods, including frequent or successive visits, longer than six months and will not make the UK your main residence
Are genuinely seeking to travel to the UK for the business purposes permitted by business visa and won't undertake any prohibited activities laid out by immigration authorities
Prove you have sufficient money to cover all reasonable costs in relation to your visit without accessing the public funds
You can be employed by your overseas company in any of the following roles:
an archaeologist
an artist, entertainer, or musician
a bodyguard
a camera operator
a driver
an internal auditor
a journalist or correspondent
a lawyer or expert witness
a market researcher or analyst
a personal assistant
a professor from an overseas academic institution
a religious worker
a scientist or researcher
a sportsperson or sports official
a tour group courier
a translator or interpreter
a member of a film crew, including actors, producers, directors, or technicians
a member of the production team supporting an artist, entertainer, or musician
a member of technical staff supporting an artist, entertainer, musician or sportsperson
What documents are required for the UK business visitor visa?
You must provide details and evidence of the following:
The dates you're planning to travel to the UK
Where you'll be staying during your visit
The cost of the trip
Current home address and how long you've lived there
Parents' names and dates of birth
How much you earn in a year
Details of any criminal, civil or immigration offences you may have committed
Depending on your situation, you may need to also provide the Home Office:
Personal travel history for the past 10 years
Employer's address and telephone number
Partner's information, such as name, date of birth and passport number
The information of anyone paying for your trip
The information of any family members you have in the UK
A certificate proving your tuberculosis test (if applicable)
What is the business visitor visa application process? 
All Business Visa applications are made online via the UK government website from outside of the UK. Ensure you apply before you travel to the UK, at least three months before your intended date of travel.
You will need to complete an online application and pay the corresponding fee. You will also need to provide the required documentation for the visa application.
When applying for the visa, you can choose a regular short-term visa or a long-term visa of 2, 5, or 10 years. The long-term visa is for those who visit the UK regularly. Note that regardless of the duration of validity, you can only stay for a maximum of 6 months on each visit. Also, if the UK Visas and Immigration (UKVI) believes you don't meet the requirements for the long-term visa, you may get a shorter duration, and you will not receive a refund for the long-term visa you applied for.
As part of your UK business visa online application, you will need to book an appointment at a visa application centre. This appointment is to determine you are a genuine visitor intending to do business-related activities and show the immigration officer your passport or travel document, have your biometric information taken to provide the required documents that show you're eligible for a Standard Visitor visa.
What are the business visa fees? 
The business visa fees are £95/per application, as it falls under the standard visitor visa. If you apply for a long-term visa, the fees are different; a 2-year visa is £361, a 5-year visa costs £655, and a 10-year visa costs £822.
What is the processing time for a business visitor visa?
If you are planning on travelling to the UK for your UK business trip, you should submit your visa application forms within three months of your trip. Most visa applications are processed within six weeks, on average. However, yours may take longer or shorter, depending on the number of applications the Home Office receives at that time and other factors.
Can dependent family members come to the UK with business travellers? 
Per the immigration rules, a "dependent" of someone with a work visa or a business visitor visa are a husband, wife, spouse, civil partner or partner, and children(s) so long they are under the age of 18.
For a dependent visa through a business visit visa, most dependent visa applicants must meet the maintenance requirement and provide the mandatory evidence for it. One important aspect is that the dependent has to show they will financially support themselves during their stay in the UK without applying for UK public funds. The UK immigration rules permit dependent visa holders to work and study.
A dependant visa application is submitted online like the business visitors but needs to be supported by:
Evidence of the relationship with the main business visitor visa applicant. Acceptable evidence includes a birth certificate or civil partnership/ marriage certificate.
A criminal record certificate
Evidence that the financial maintenance requirement is met – bank statements covering ninety days prior to the application.
If you are travelling with family members, each person should have their own application and fee. Each person, including you, will also need to visit a visa application centre to give their biometrics.
If you are an Irish citizen, you don't need to apply for a UK business visitor visa, but if you are travelling with non-EEA family members, they must apply for their visit visa. In general, most EEA citizens may not need a UK visa.
Advice Package
Comprehensive immigration advice tailored to your circumstances and goals.
Application Package
Designed to make your visa application as smooth and stress-free as possible.

Fast Track Package
Premium application service that ensures your visa application is submitted to meet your deadline.
Appeal Package
Ensure you have the greatest chance of a successful appeal. We will represent you in any case.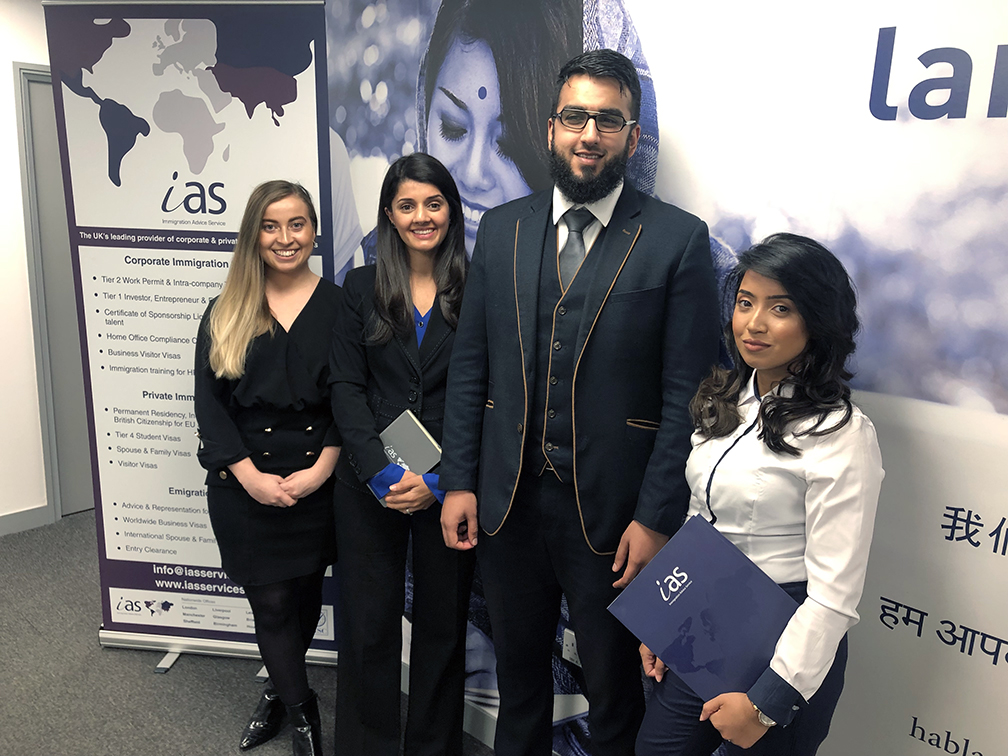 The Advice Package
During this untimed Advice Session with our professional immigration lawyers in London, you will receive our comprehensive advice, completely tailored to your needs and your situation.
Request the Advice Package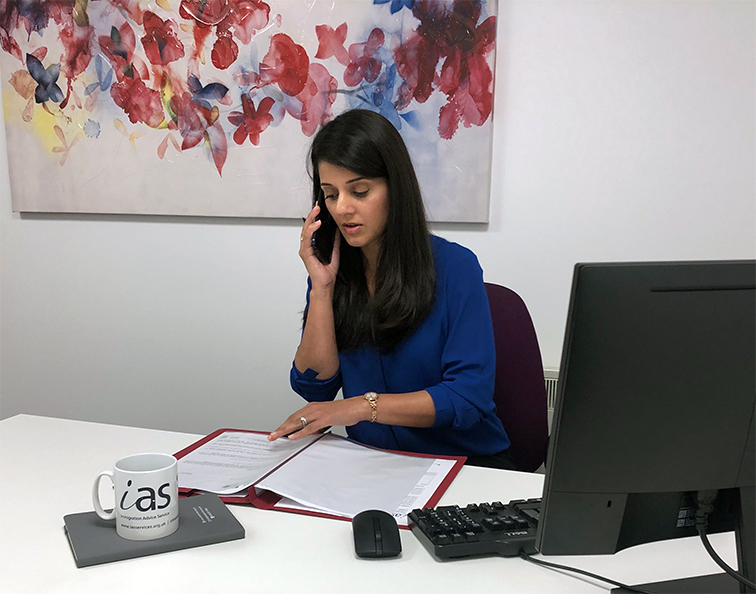 The Application Package
With our Application Package, your dedicated immigration lawyer will advise you on your application process and eligibility. Your caseworker will then complete and submit your forms to the Home Office on your behalf.
Request the Application Package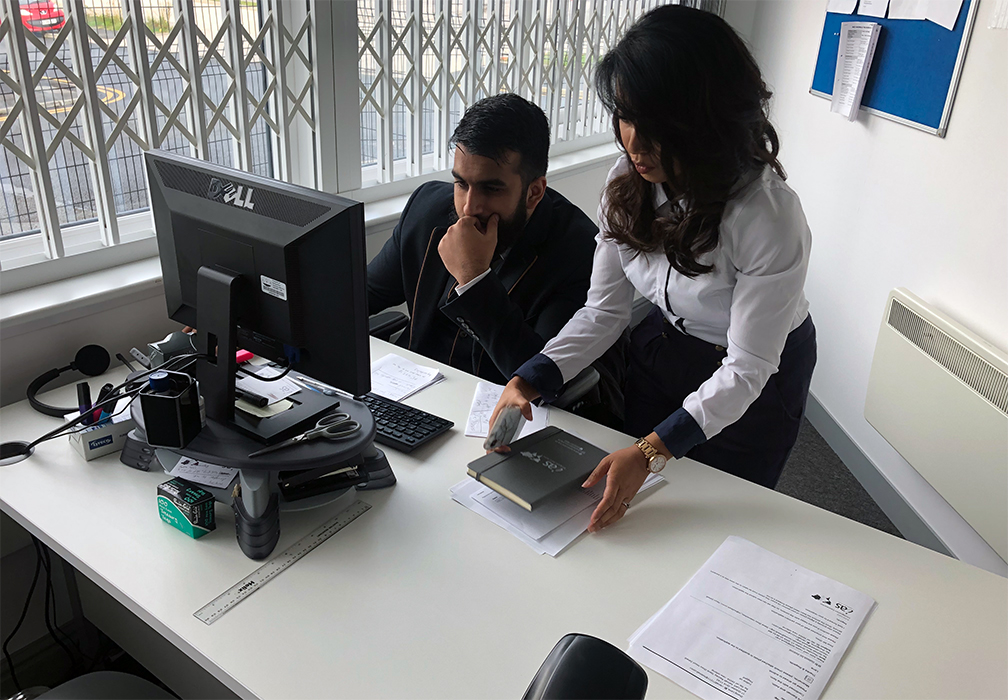 The Fast Track Package
Our Fast-Track Application Package is a premium service for those who need to submit their application in time with their deadlines. Your case will become a top priority for our lawyers and you will benefit from our highest-quality services.
Request the Fast Track Package
The Appeal Package
By choosing our Appeal Package, you can rely on our lawyers' legal knowledge and experience to ensure you have the highest chance of a successful appeal. We will also fully represent you in any hearings/tribunals.
Request the Appeal Package
Related pages for your continued reading.
Frequently Asked Questions
In the UK, the standard visitor visa applies to both tourists and business travellers, just with different allowances.
Non-UK nationals who are not UK citizens or settled in the UK will need to apply for a visa to travel to the UK. If you are planning a short trip for business, you may benefit from the Business visitor visa.