Irish- British Dual Citizenship
Irish law allows Irish citizens to maintain dual citizenship as the Irish free state and Britain both allow it. To get dual citizenship, people born in Ireland are not required to follow another process other than the application process to become British citizens.
You may have several questions, so contact us. Total Law has experienced immigration lawyers who can help you with the application process in the best way possible. Reach out to us on our number +353 (0) 61 518 025 to get through to a representative.
What is Dual Citizenship?
Dual citizenship means to have more than one citizenship, which includes British citizenship and the citizenship of any other country simultaneously.
It is essential that both countries allow dual citizenship. Most countries in fact do, such as Ireland and Britain.
If you have Irish citizenship you can keep it as is and have the citizenship of Britain and enjoy the liberty of staying a citizen in both countries. The liberty includes the right to work, live, rent, and buy the property or other assets. This also allows you to travel between the countries without any issues.
"I'm very happy with the standard of training received on the OISC Level 1 course, i passed my exam. Thank you!"
"My application was approved and a huge weight has been lifted from our shoulders this year "
"We used this service for the spouse visa extension application to assure that all the information was valid and correct."
Can I Have Irish Citizenship With British Citizenship?
If you want dual citizenship, it is crucial that the other country allows dual nationality for its citizens. Ireland allows dual citizenship and if you take advantage of that you can get dual citizenship from Britain.
If you are an Irish citizen you will have to fulfil certain requirements to apply for British citizenship. These requirements usually depend on the route you select when applying for citizenship. However, the general requirements include:
Applicant must be 18 years or older
Must have settled status for 12 months (unless married to a UK citizen)
Must have sound knowledge of the English Language and is capable to demonstrate it
Pass the Life in the UK test
Abide by UK immigration rules and regulations
How to Apply for Dual Citizenship UK?
The application process for dual citizenship is not any different from the process of applying for British citizenship with Irish nationality. As both countries allow dual citizenship if your application for British citizenship is accepted your status will automatically change in both countries. Basically, you just need to apply for British citizenship. There are many different routes that you can take for this:
British Citizenship by Birth
British Citizenship by Naturalization
British Citizenship by Marriage
British Citizenship for Children Born Abroad
British Citizenship by Descent/Double Descent
To apply for British Citizenship online you can visit the UK Government website. The application process required you to fill out the form and pay the fee. Furthermore, you are required to attach a portfolio of the supporting documents. Make sure that you fulfill all requirements required.
Rights of Dual Citizens
There are different rights and privileges for dual citizens:
Irish-British dual citizenship is a great option that allows you access to many facilities and a better chance at improving the quality of your life.
If you have dual citizenship, you can expect to have the same rights in both countries. You can live in both countries whenever you want and even work as you please. You do not need any kind of work visa or permit to earn a living in either of the countries.
They also receive public benefits in both countries and can complete their education. Furthermore, people with both citizenship can cast their votes in the local elections in the two countries as they have both the Irish passport and British passports.
If you qualify for British citizenship, you can then apply for a UK passport. This helps you travel easily and you won't have to answer any questions or go through customs. This is a great option for people with families as they can travel and even take care of business in both countries. The passport application is simple and we can help you with that.
Irish citizens who have British dual nationality can avail UK's National Health Services.
Responsibilities of Dual Citizenship As An Irish Citizen
It is indeed a lucrative option to have dual citizenship but there are some setbacks that one must be aware of. For instance, you may have to pay double the taxes than you did when you had one citizenship. It can also be quite costly to get dual nationality. Moreover, dual citizens need to be wary of laws from both countries rather than just one.
It is standard procedure for citizens to pay taxes even if they are not living as permanent residents. These taxes will go on for life and you will have to pay double taxes on your salary. However, you can be exempted from 'Double Taxation' if your country is in an agreement with the British.
It is important to comprehend that citizens cannot demand any sort of diplomatic help from the British government when they are back in their own country. The UK government offers no help in such regard because of its civil partnership with the Republic of Ireland.
Our immigration attorneys can help you clear out any confusion if you want. They can help you decide what the best option for you is.
How Total Law Can Help You Become A British Citizen
The process of application can be confusing and there is a lot of space for error that can result in rejection. To avoid adverse outcomes, it is best to take help from immigration lawyers who know the system inside out and can offer you the best help possible. We offer a plethora of services for our customers to choose from.
If you want any advice, you can count on our lawyers to deliver it. We will take your unique case and make sure that the best possible outcome is achieved. You can ask us any questions you like and get comprehensive answers.
Furthermore, we offer help with the application process and ensure that you satisfy all requirements. If you come to us for help we will assign you a caseworker who can stay in contact with you throughout the process and help you where need be.
In addition, the immigration attorney will go as far as to attach a letter of representation to your application. This will help you with the application process. Our services also include help with the Life in the UK test.
If you want further details on our services or advice, reach out to us on +353 (0) 61 518 025 and our expert will help you out. Whether you are an Irish or British citizen, we can help you.
Advice Package
Comprehensive immigration advice tailored to your circumstances and goals.
Application Package
Designed to make your visa application as smooth and stress-free as possible.

Fast Track Package
Premium application service that ensures your visa application is submitted to meet your deadline.
Appeal Package
Ensure you have the greatest chance of a successful appeal. We will represent you in any case.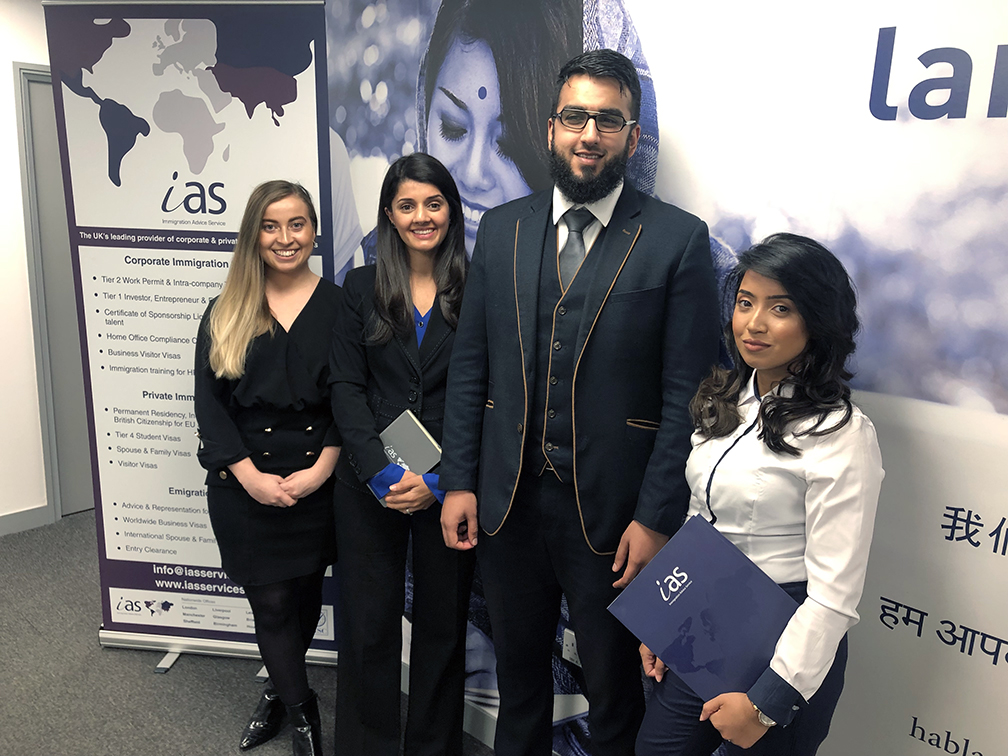 The Advice Package
During this untimed Advice Session with our professional immigration lawyers in London, you will receive our comprehensive advice, completely tailored to your needs and your situation.
Request the Advice Package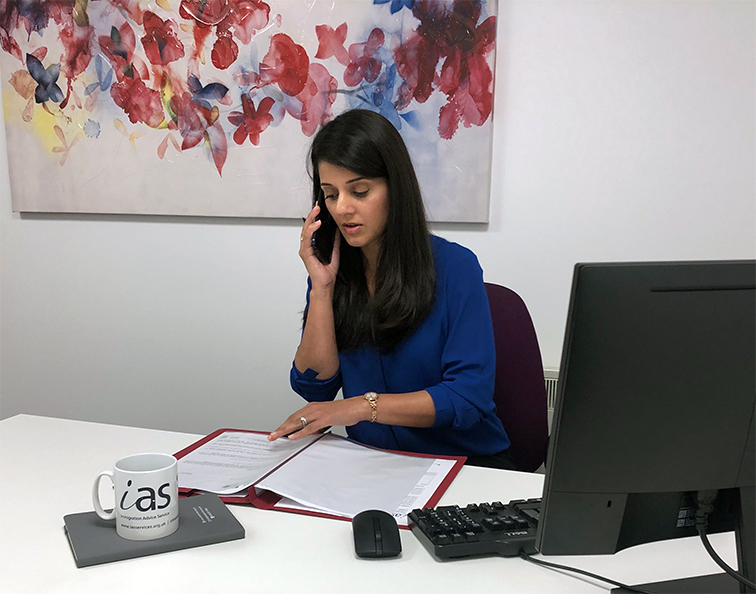 The Application Package
With our Application Package, your dedicated immigration lawyer will advise you on your application process and eligibility. Your caseworker will then complete and submit your forms to the Home Office on your behalf.
Request the Application Package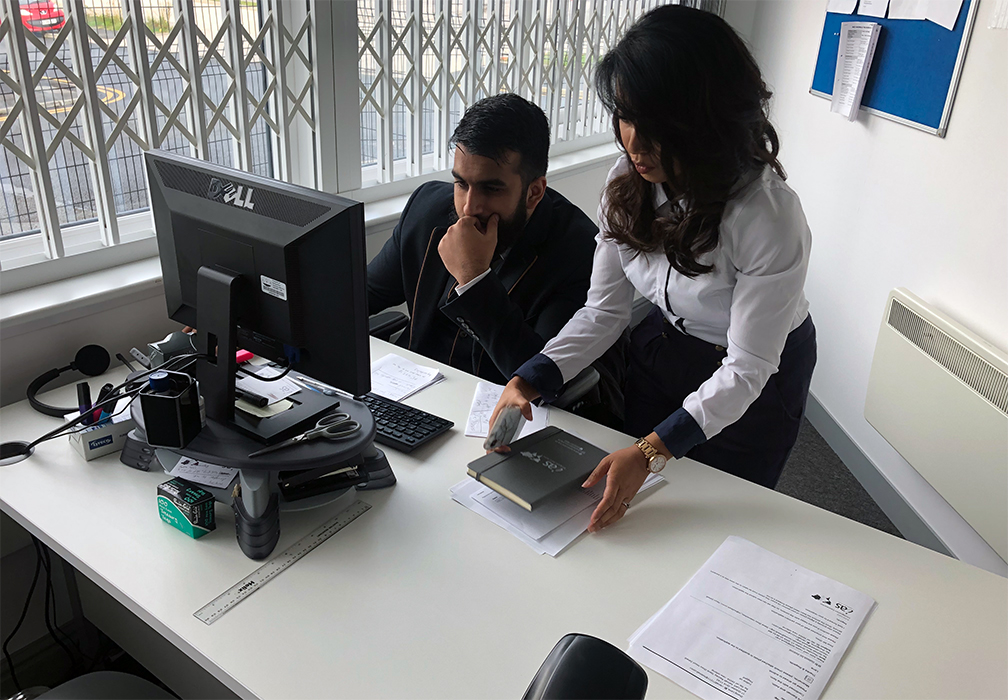 The Fast Track Package
Our Fast-Track Application Package is a premium service for those who need to submit their application in time with their deadlines. Your case will become a top priority for our lawyers and you will benefit from our highest-quality services.
Request the Fast Track Package
The Appeal Package
By choosing our Appeal Package, you can rely on our lawyers' legal knowledge and experience to ensure you have the highest chance of a successful appeal. We will also fully represent you in any hearings/tribunals.
Request the Appeal Package
Related pages for your continued reading.
Frequently Asked Questions
As soon as you receive your British citizenship you can apply for a passport. There are two ways of applying, you can either fill out the application on paper or apply online.
If you do not want dual citizenship, you can willingly give up your Irish citizenship. Before you do this, you need to apply for another citizenship.
If you apply for citizenship on your behalf then your child will be able to have dual citizenship because of their parents.
The Indefinite Leave to Remain is a form that allows you to be a permanent resident of the UK and if you have the ILR for more than 12 months, you can apply for citizenship.
It is a comprehensive test that all applicants applying for British citizenship should give. It contains questions about the traditions and customs in Britain.