UK Skilled Worker Visa for Irish Residents
The UK skilled worker visa route allows foreign skilled workers to enter the UK to work for an eligible UK employer that holds a sponsorship licence. This points-based visa requires applicants to score a minimum number of points to be eligible.
For expert advice and guidance throughout the skilled worker visa application process, contact our expert immigration attorneys at Total Law today. Contact us at (+353) 061 518 025 or use the online contact form to get in touch.
What is a skilled worker visa?
The skilled worker visa is a UK work visa that allows eligible professionals to come into the UK to work in an eligible skilled occupation. Foreign professionals must have received a job offer from an employer with a valid sponsorship license.
This visa is a points-based visa. Meaning that applicants must score a minimum of 70 on the points test to be eligible for the visa. Applicants who successfully obtain a skilled worker visa will be able to do the following while in the UK:
work in an eligible job
study at any accredited institution
bring eligible family members to the UK as dependents
take on additional work in certain circumstances
do voluntary work
travel out and return to the UK
Apply for indefinite leave to remain in the UK after five years of living in the UK
However, skilled worker visa holders will not be able to:
apply for state benefits, access public funds or the State Pension
change jobs or employers
"I'm very happy with the standard of training received on the OISC Level 1 course, i passed my exam. Thank you!"
"My application was approved and a huge weight has been lifted from our shoulders this year "
"We used this service for the spouse visa extension application to assure that all the information was valid and correct."
Eligibility Criteria for Skilled Worker Visa
To be eligible for a skilled worker visa, you must fulfil the following eligibility criteria:
You must have received a job offer from a UK employer with a valid sponsorship license.
The job offer must be genuine and at an appropriate skill level commensurate with your professional qualifications.
You must receive a certificate of sponsorship (CoS) from your UK employer. The CoS details the information about your job.
Your employer must pay you a minimum salary, depending on the type of job.
You must prove that your English language ability is to at least level B1 as set by the Common European Framework of Reference for Languages.
You must possess sufficient funds to care for yourself in the UK. You will need to prove this during your application.
You must present a criminal record certificate to prove you are of good character.
You must present a TB test result if you are from any of the countries where it is required.
Who needs to apply for a skilled worker visa?
All non-EU/EEA citizens, including those from visa-exempt countries, who intend to live in the UK for more than three months must apply for a visa to get entry clearance into the UK. EU citizens who started living in the UK by 31 December 2020 may be able to apply for the free EU Settlement Scheme.
The EU settlement scheme guarantees that these EU citizens can live, work and conduct business freely without a visa in the UK following Brexit. EU citizens who were not able to apply for the Settlement Scheme by the deadline on 30 June 2021, unless in exceptional cases, will need a visa to enter the UK and conduct business.
Based on the Common Travel Area (CTA) agreements, Irish citizens do not need to apply for a visa to work or conduct business in the UK. Even after Brexit, Irish citizens will be permitted to enter the UK freely without a visa to work for an eligible employer. Thus, Irish citizens do not need to apply for a skilled worker visa.
Employer Requirement for Skilled Worker Visa
Before applying for a skilled worker visa, your prospective employer must issue you a certificate of sponsorship (CoS). Thus, your employer must have a valid skilled worker sponsor licence to qualify to issue CoS. Your employer must also pay the immigration skills charge in order to sponsor your application. This charge will depend on the size of the business.
For a small business or charitable organization, the immigration skills charge is £364 for any period of employment up to 12 months, followed by £182 for each subsequent 6-month period. However, for larger businesses and other organizations, the charge is £1,000 for any period of employment up to 12 months, followed by £500 for each subsequent 6-month period.
Employers no longer have to take the Resident Labour Market Test before bringing a foreign worker to the UK. However, employers must ensure that the job for which they are hiring a foreign worker is:
A genuine existing role
Not created for the purpose of allowing the applicant to come from the UK.
You must apply for a skilled worker visa within three months of receiving your Certificate of Sponsorship.
Job Requirements
The job which you get an offer for must meet certain requirements in terms of skill level, work conditions and minimum salary requirement.
Regarding skill level, the role must be at least RQF level 3, equivalent to A-level. You do not need to hold a formal qualification to meet a required skill level. Rather, the job will determine the skill level. Every job on the skilled worker list has an occupation code which your employer must choose before you continue your application.
In terms of salary, the job you are offered must offer a salary which is at least at the general salary threshold or the 'going rate' for the occupation, whichever is higher. This threshold is usually reduced if the job is on the shortage occupation list.
The general salary threshold for the Skilled Worker route is at least £25,600 (or £10.10 per hour, whichever is higher), unless the going rate for the job is higher than this. However, you may be paid less than the salary threshold under some circumstances. This includes:
If you are aged under 26 years, a graduate, or in professional training
If you are in some healthcare or education roles
If you have a STEM PhD qualification
If you have postdoctoral research positions in science or higher education
The absolute minimum possible salary for skilled workers is £20,480.
Application Process for a skilled worker visa
You can apply for a skilled worker visa from outside the UK if you are making a fresh application or from inside the UK if you are switching from a different UK visa. You must apply online for this visa by filling out the visa application form.
As part of your application, you'll need to prove your identity. Depending on the type of passport you have, you will either:
Have your fingerprints and photograph taken at a visa application centre, allowing you to get a biometric residence permit
Use the 'UK Immigration: ID Check' app to scan your identity document. You will need to create or sign into your UK Visas and Immigration (UKVI) account in order to do this.
Once you have started your application, you can save your form and complete it later.
Supporting Documents for Skilled Worker Visa Application
When applying for skilled worker immigration, you will need to submit some supporting documents to the UK Home Office. These include:
A valid passport or other documents which shows your identity and nationality
Your certificate of sponsorship reference number. This number is found on your CoS issued by your employer
Proof of your English language ability
Your job title, occupation code and salary
The name of the employer and their sponsorship licence number
Bank statements that demonstrate you can financially support yourself during your stay in the UK
Tuberculosis test result if you're from a country where one is required
Criminal record certificate if applying for certain jobs in healthcare, education and welfare sectors
Your UK PhD certificate or unique UK NARIC reference number if the qualification is from outside the UK (if applicable)
Any documents which are not in English or Welsh must be translated by an accredited translator. You need to include both the original and translated versions during your application.
Skilled worker visa validity and extension
The initially issued skilled worker visa is valid for five years. Upon the expiry of the visa, you can apply for an extension if:
you have the same job as when you were issued your first visa
your job is in the same occupation code as when you were given your previous permission to enter or stay in the UK
you're still working for the employer who issued your current certificate of sponsorship
When you apply for an extension, you must not travel outside the UK, Ireland, the Channel Islands or the Isle of Man until you decide.
Total Law can help you navigate the rigours of applying for a skilled worker visa and increase your chances of success. We have an excellent team of seasoned immigration lawyers who know the ins and outs of the UK immigration process. We have helped many visa applicants achieve their immigration dreams for various purposes and are ever-willing to replicate the same with you.
We are available every day of the week to take phone calls and respond to your online chat inquiries. Simply contact us now at (+353) 061 518 025 for more information on how we can help you with your visa application.
Advice Package
Comprehensive immigration advice tailored to your circumstances and goals.
Application Package
Designed to make your visa application as smooth and stress-free as possible.

Fast Track Package
Premium application service that ensures your visa application is submitted to meet your deadline.
Appeal Package
Ensure you have the greatest chance of a successful appeal. We will represent you in any case.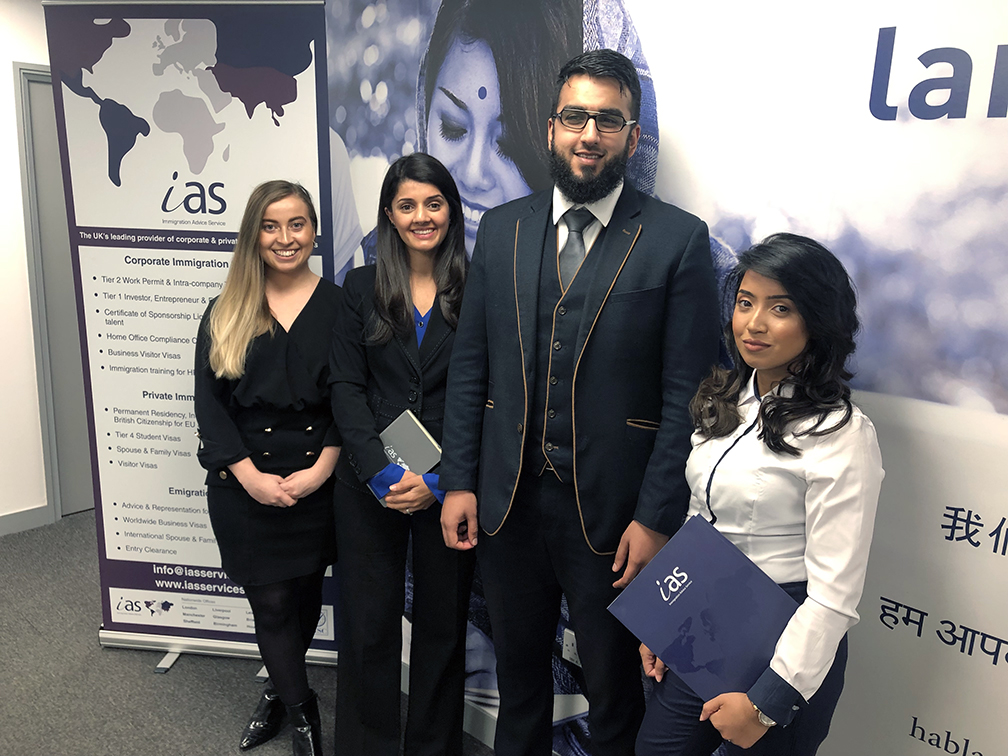 The Advice Package
During this untimed Advice Session with our professional immigration lawyers in London, you will receive our comprehensive advice, completely tailored to your needs and your situation.
Request the Advice Package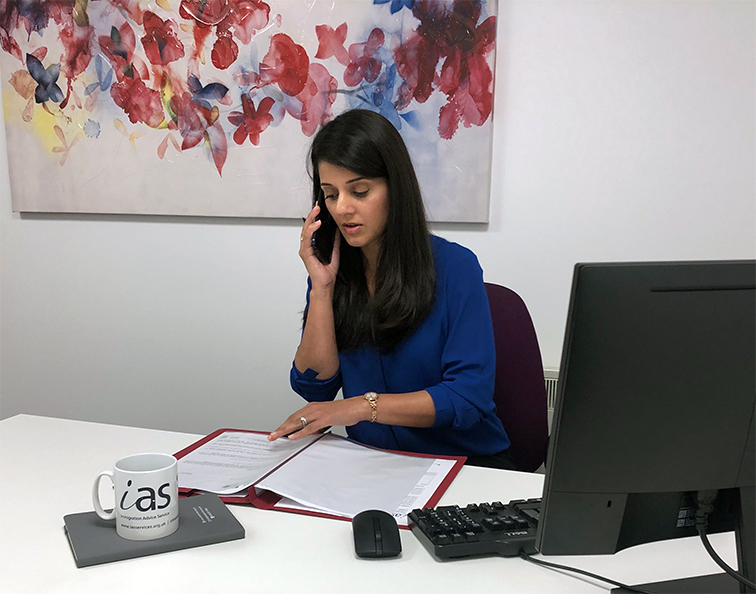 The Application Package
With our Application Package, your dedicated immigration lawyer will advise you on your application process and eligibility. Your caseworker will then complete and submit your forms to the Home Office on your behalf.
Request the Application Package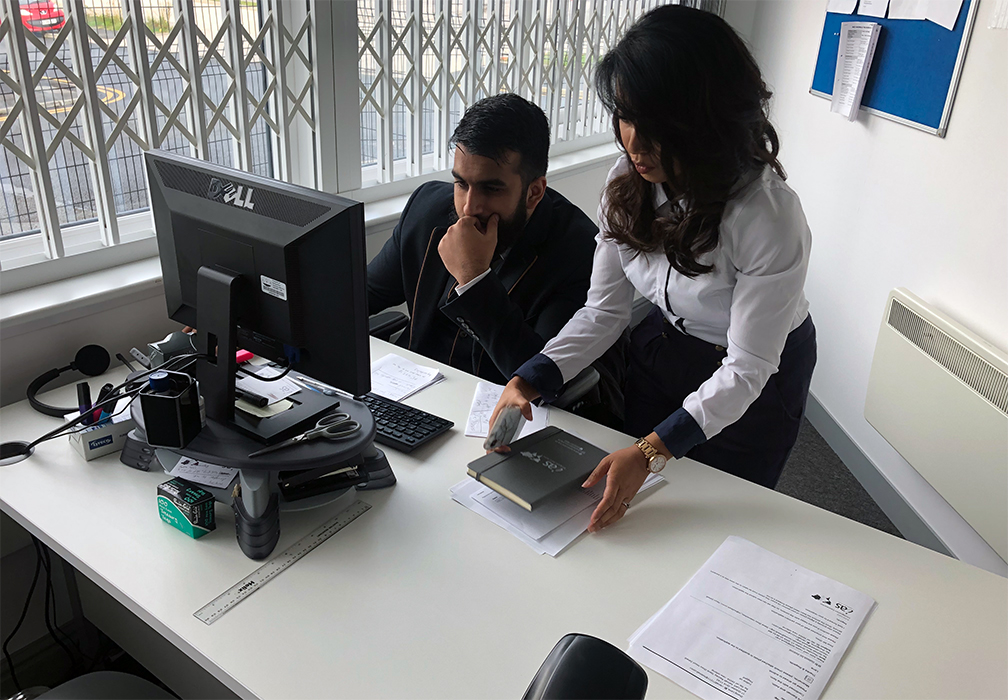 The Fast Track Package
Our Fast-Track Application Package is a premium service for those who need to submit their application in time with their deadlines. Your case will become a top priority for our lawyers and you will benefit from our highest-quality services.
Request the Fast Track Package
The Appeal Package
By choosing our Appeal Package, you can rely on our lawyers' legal knowledge and experience to ensure you have the highest chance of a successful appeal. We will also fully represent you in any hearings/tribunals.
Request the Appeal Package
Related pages for your continued reading.
Frequently Asked Questions
When you apply for a skilled visa, you must prove to the Home Office that you have the financial capability to support yourself in the UK. As such, you need to provide evidence that you have at least £1,270 available in your bank account. You must have held this money for at least 28 consecutive days, with the last day being no more than 31 days before your application.
However, if you are being sponsored by an A-rated sponsor who has offered to meet the £1,270 maintenance cost, you will be exempt from the financial requirement.
Once you have submitted your application and proven your identity, I will typically take the Home Office three weeks to send you a decision if you apply from outside the UK or eight weeks if you apply from inside the UK.
However, you may be able to pay to get a faster decision from the Home Office.
Eligible family members, including your spouse/partner and dependent children, can apply to enter the UK with you as your dependent. They will need to make a separate application and pay the required application fee to come to the UK with you.
Their visa will expire at the same time as yours.